Askdeco, a full-service design firm based in Lebanon, has designed a luxury apartment that overlooks the Mediterranean Sea and ancient Roman ruins on one side, and the vibrancy of downtown Beirut's colourful streets on the other. 
"One Oak 3&4 B2 is a modern family duplex owned by a young couple with a baby," explains Nisrine Nasr, co-founder and interior designer at Askdeco. "When we first met with the client, their vision was of an industrial style home but, over the course of the project, that idea collaboratively evolved into a vision of a more refined and livable space."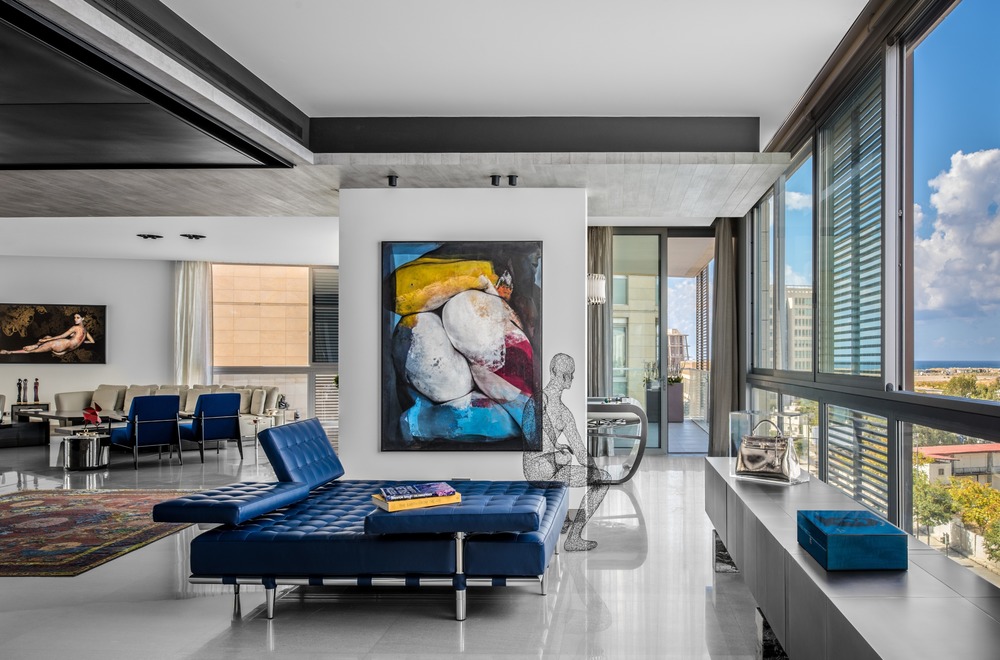 Earth colours, concrete textured walls, gunmetal finishes, Mediterranean grey marble flooring and brown wood bring the industrial design elements into play. While maintaining the industrial elements embraced by the client, Askdeco infused a cozier design into its core, substituting wood and metal in some instances to produce a homely effect.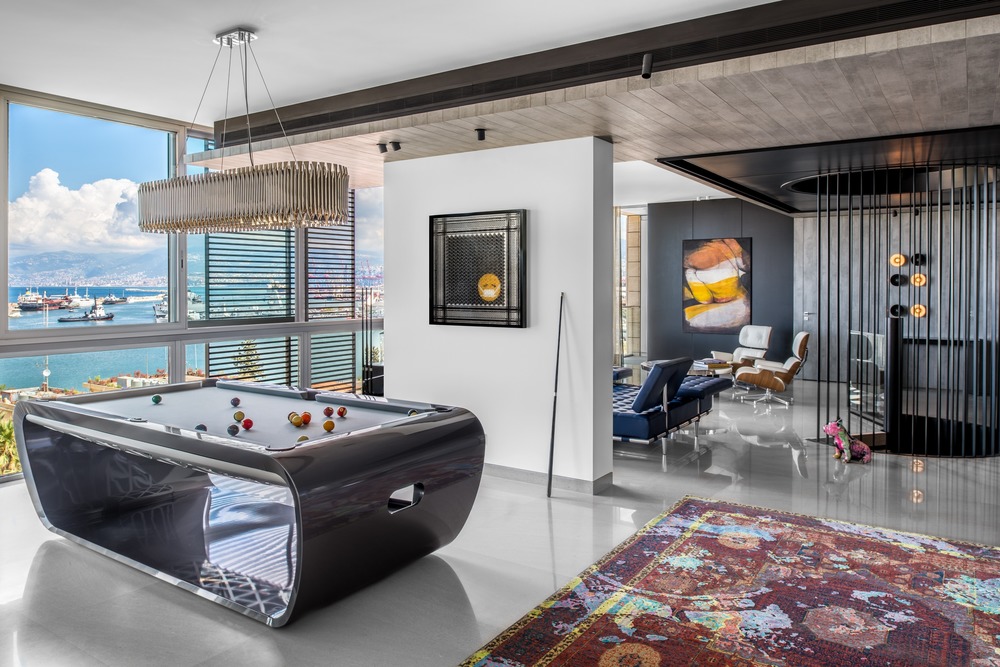 The space is divided into two very distinct atmospheres, including a public space on the upper level and a more private space on the lower floor. The upper floor is designed for fun and relaxation, reflecting the client's lifestyle, with a reception area capable of hosting gatherings away from the bedroom areas. The upper level features a cigar lounge, a bar and an activity room, with the latter featuring a high-end Toulet billiard table and contemporary football table.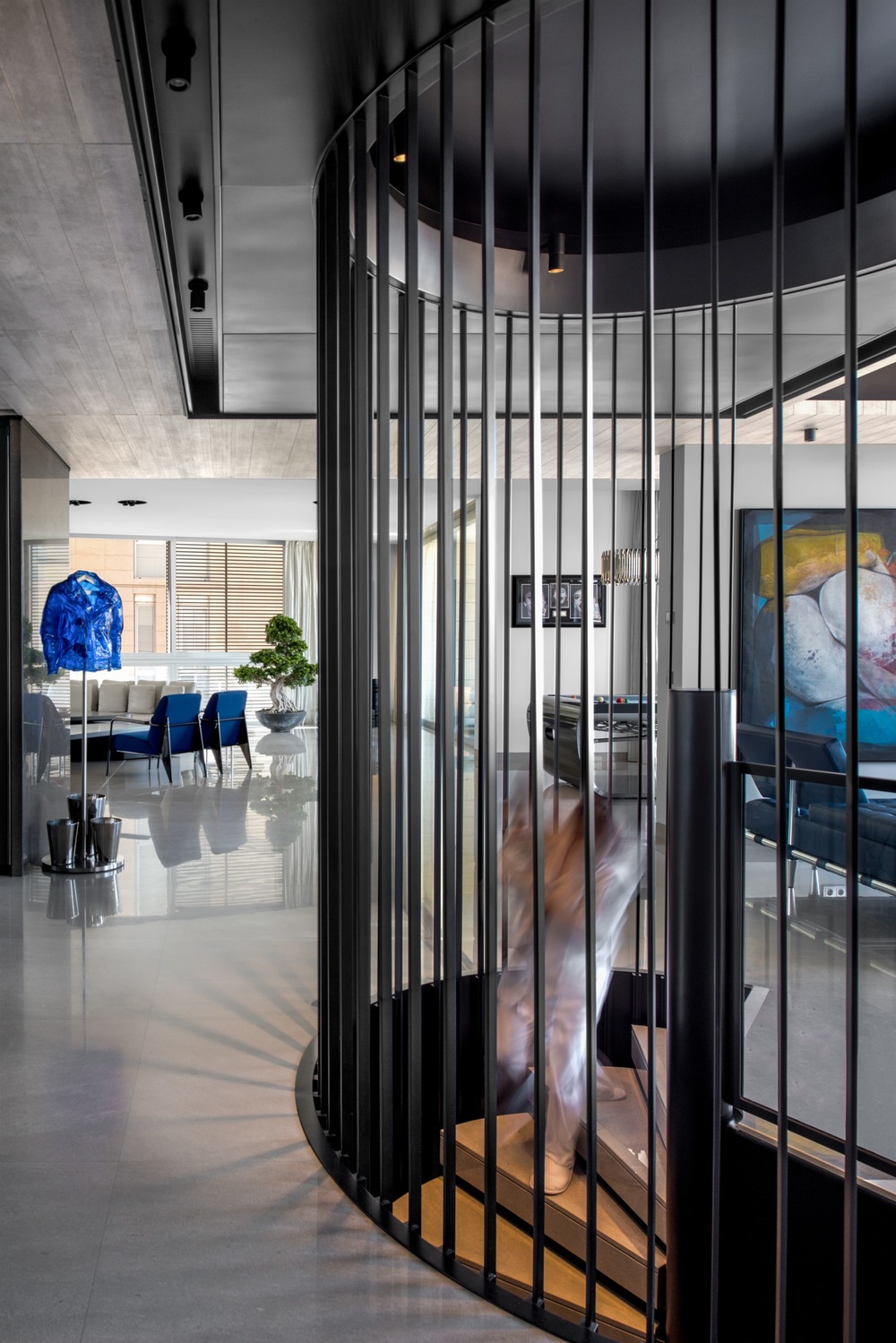 Connecting the two levels, a cage-like spiral staircase serves as a transition, descending to a more intimate space featuring bedrooms, a contemporary kitchen and a family living room. The space's lower level also features a main bathroom with a striking Palazzani glass bathtub Avi and free-standing Fantini bathtub mixer that serve as the centrepiece.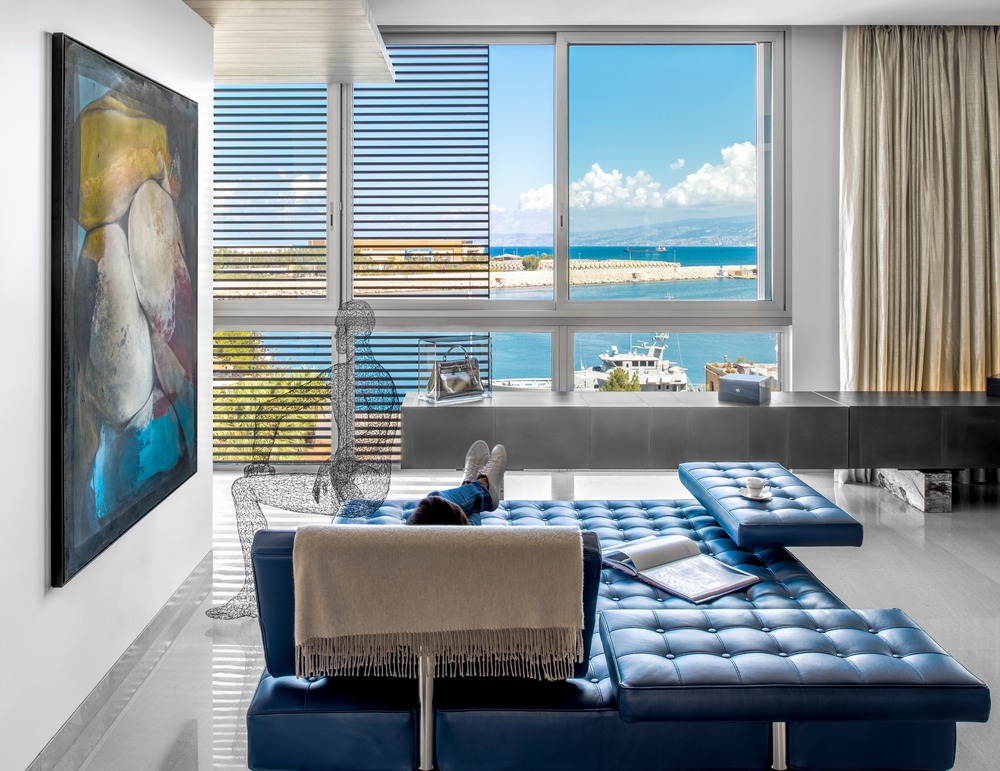 "Well-designed spaces function effortlessly and enhance the quality of life of those who occupy them," explains Nasr. "Our firm has worked on numerous commercial projects, but the added reward of seeing people feel truly at home in their newly designed space makes working for private clients very special."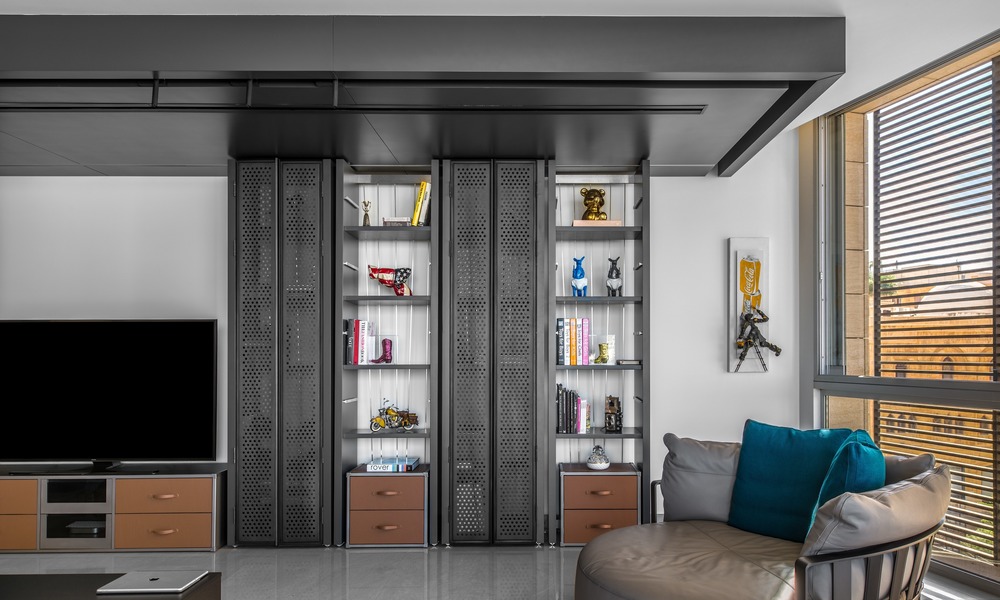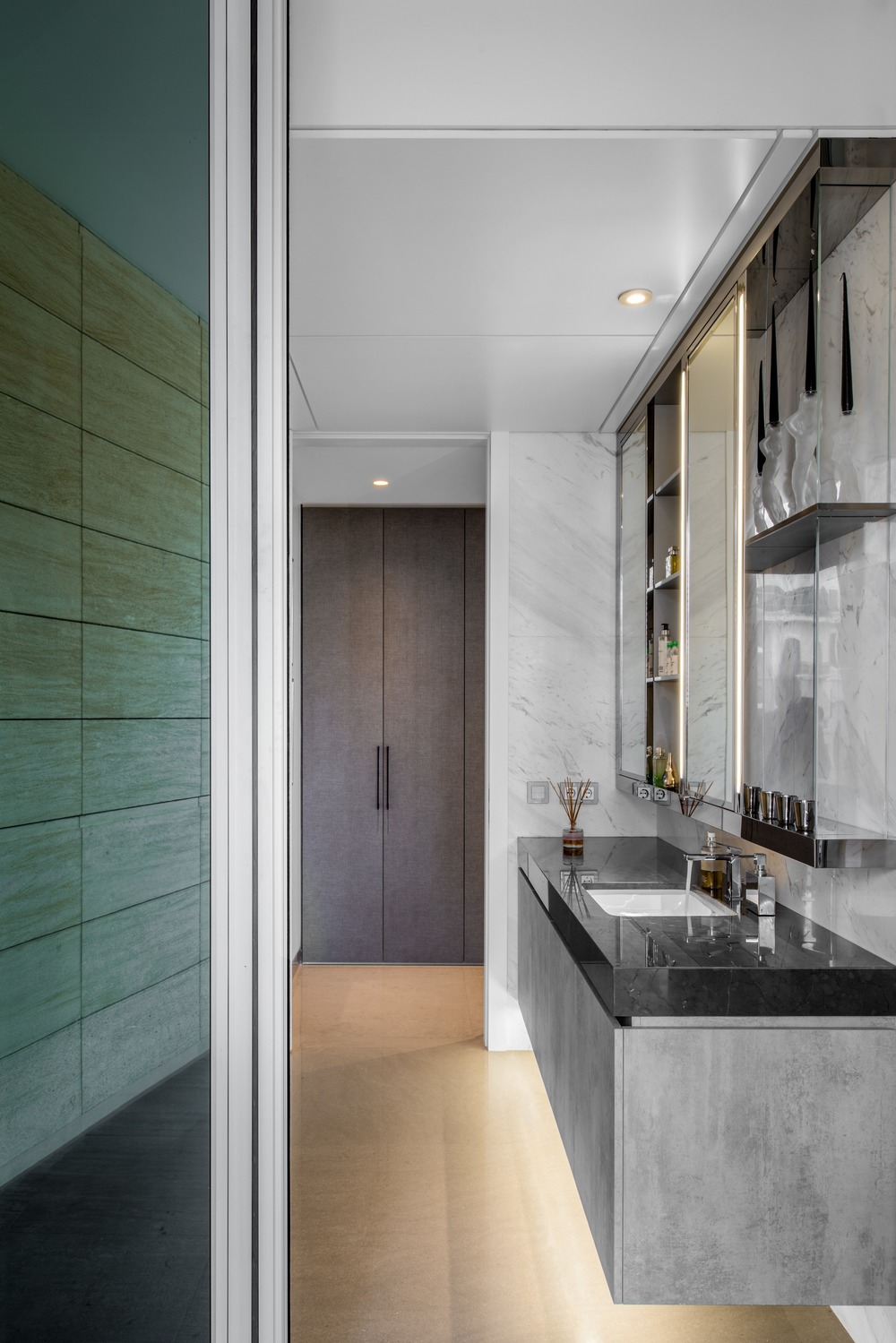 Photography by Alex Jeffries