Photography by Anson Smart, written by Sara Kirby.
Deep within the cultural heart of Perth, spaceagency Architects and Arent&Pyke have brought to life the Alex Hotel – a venue created under a brief that insisted on the embodiment of the "hotel as home." With the building designed by spaceagency, Arent&Pyke entered the scene to begin work on the hotel's interior. "When we were brought on to the team, the building was well under construction and we were immediately drawn in by the strong forms and beautiful concrete-panelled façade," said Sarah-Jane Pyke, who worked on the hotel. "Our interior concepts were developed to complement and enhance the architecture, while bringing a softness and warmth to the spaces."
The concept of the hotel as home is expressed through soft lighting, intricate accessories that remind one of regular domestic life, and inviting communal spaces. I asked Sarah-Jane how her firm managed to bring together such a homey interior, when for so long, hotels have been these clinical, cut-and-paste style settings – crisp, white sheets, a beige lamp, a desk, a television on a simple black stand. "As residential designers our concept of home is constantly evolving, and we think about "home" in the broadest sense of the word," she said. "A favourite passage from Ilse Crawford's Home Is Where The Heart Is informed our initial concept: "Home is more than just a place to sleep and eat. It is polycentric: a place to sustain ourselves intellectually, physically, even spiritually. But that does not mean it should not still satisfy its more primary functions. "Home" in the true sense should be warm hearted… A place of refuge. A place of intimacy, domesticity, meaning and freedom."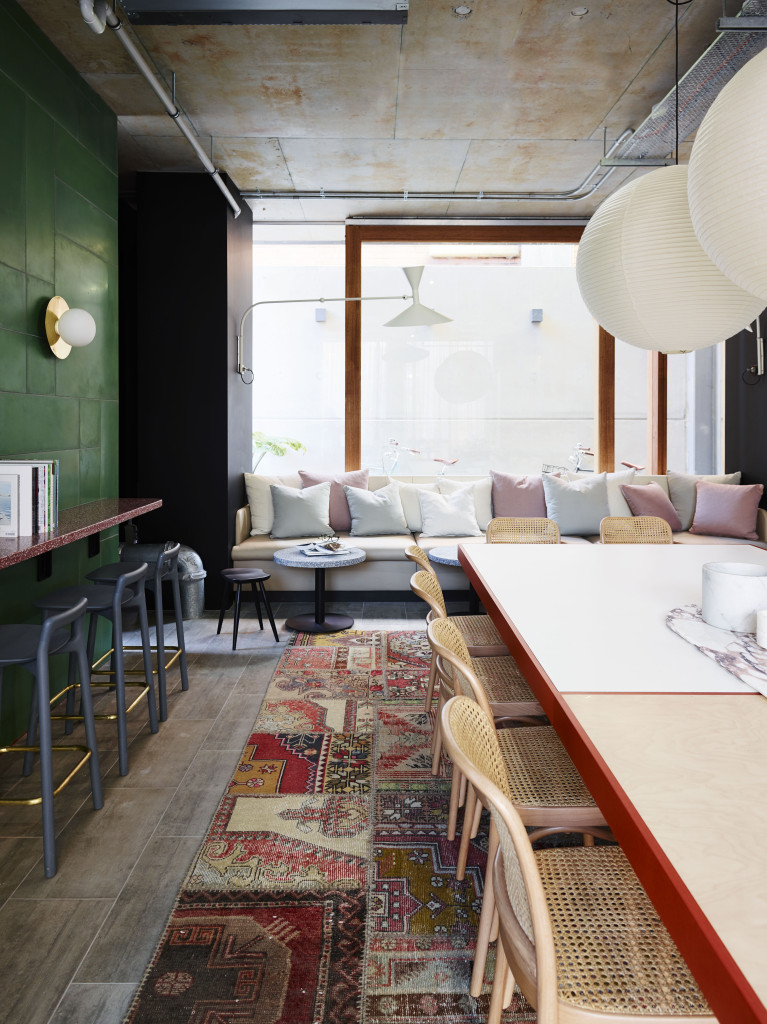 Enveloping this sense of intimacy and individuality within an venue's interior seems simple in a way, yet at once also quite difficult, given the firm grasp the clinical, cut-and-paste design has historically had on a large portion of the hotel industry. Arent&Pyke have brought together something that casts that stereotype aside, paying no mind to the generic. Everywhere – from the rooms, to the eating areas, to the lounges – evokes the feeling that you're in someone's home. (Someone with exceptional taste in interior design, mind you.)
"We wanted to elevate daily tasks by celebrating domestic rhythms and rituals – standing in the communal kitchen to make your cup of tea, relaxing on the sofa with a magazine. The communal spaces in particular, were arranged to invoke and then nurture a comforting sense of privacy," said Sarah-Jane.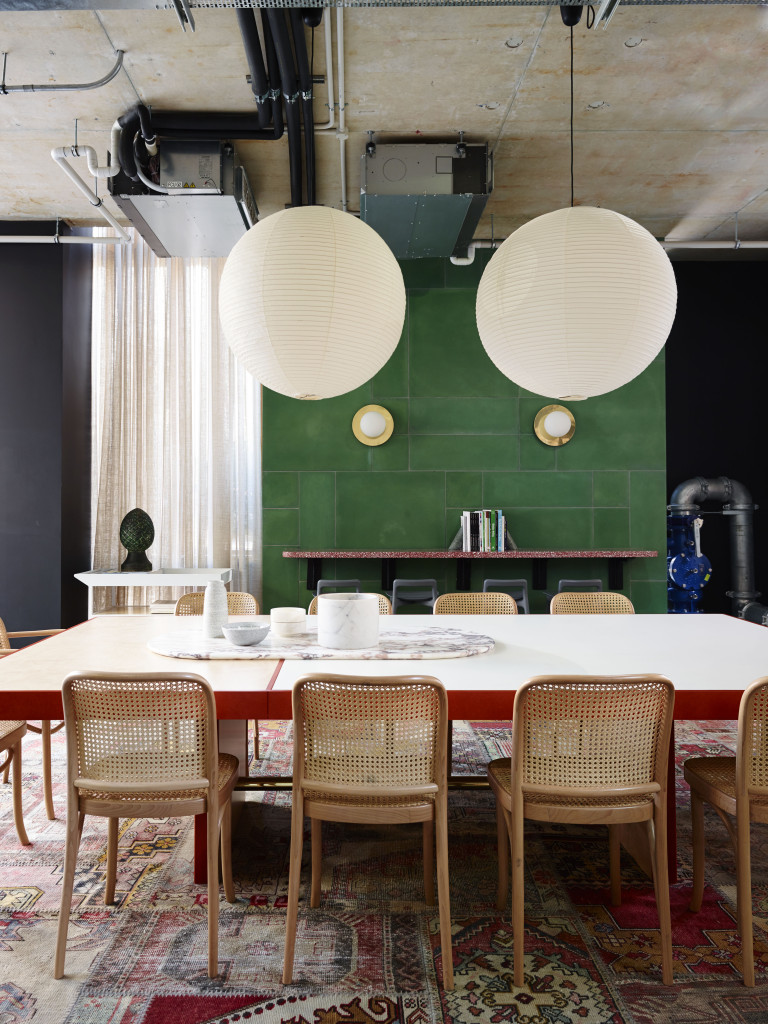 In addition to being positioned as a welcoming home away from home, the brief for the hotel came to centre on a character named Alex, a persona that symbolises someone we all know and feel familiar with. "We pictured Alex as our eccentric older uncle – everyone's got one – who has travelled the world and loves to tell a story, with a sparkle in his eye and a healthy dose of hyperbole. The spaces and objects were imagined around his personal collection, layered and accumulated over the years. Alex is there to welcome you, regale you, and make you feel at home," explained Sarah-Jane.
The concept of Alex came about amongst discussions with the client, she reveals. "The idea of family and familiarity was central to the themes of the hotel, and also to its naming. "Alex" was chosen because of the owners' personal connections to the name."
Using a fictional character to centre in on the atmosphere of an interior and bring about nuances in design, rather than choosing a concrete theme or central concept, is an interesting one. Even more so, to have all those involved in the design process holding the same idea about "Alex" and who he is, is really something kind of special. I asked Sarah-Jane whether this was a new method of finding inspiration for Arent&Pyke. "This felt like such a natural move for us, because in residential work we are always inspired by the personality, lifestyle, and dreams of our clients," she said. "The difference in this case was that the persona was an imagined character, rather than the real life client."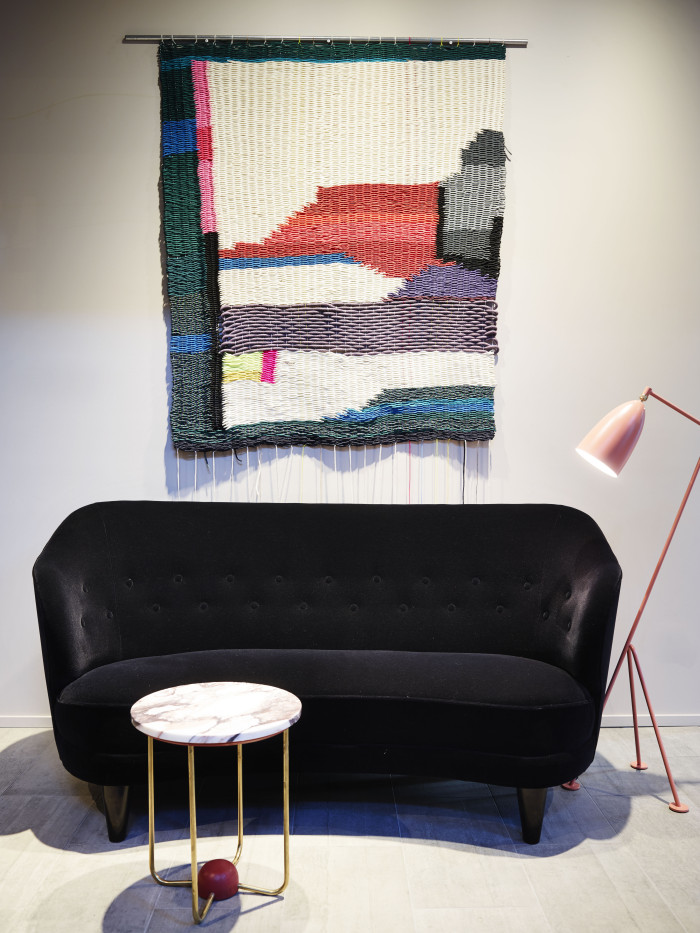 As Australian hotels increasingly come to embrace intimate design, it will be fascinating to see what else emerges from the ashes of the white sheet cut-and-paste design of yesteryear. For people who travel a lot (and even for those who don't), staying in a hotel that has rejected the sterile environment for the ambience of home, is undoubtedly a concept greeted with open arms.
"We see design in all its forms focusing more and more on the individual – from commercial interiors to fashion – and travel is no exception. Consumers are so discerning, and any opportunity to personalise an experience is going to be well received," said Sarah-Jane. By that account, it makes sense that the Alex Hotel has come back with so many positive reviews since its opening last year.
With Alex's design done and dusted, and the hotel now accommodating visitors from all over, Arent&Pyke are on to new things for 2016, Sarah-Jane told me. "Wonderful homes all across Sydney, a bespoke soft furnishings range in collaboration with a great Australian brand (stay tuned!), and the final touches to our newish studio in Surry Hills."