Written by: Inside, Photography by Luke Hayes
(inside) How did you come to design? Was your family artistic?
LB: My dad loved to draw. He wasn't a professional artist, but was very talented and taught me the basics. As a child I was in theatre school and was a professional actor from the age of seven until I was 17, so I had always thought this would be my chosen career.
Design for me was a hobby; I was obsessive about design and particularly interested in architecture and fashion. At the age of 17, I entered a national fashion design competition called Young Designer of The Year Award that was judged by Vivienne Westwood. I won the award and met Vivienne who offered me a job in her studio as an intern for 10 months. At this point I decided I wanted to move away from acting and become a fashion designer, so after my internship I went to study for my degree.
Where did you study and did you have a mentor?
I studied fashion design at Central Saint Martins, which I loved. My plan was to start my own clothing line once I had graduated; however, living and studying in London is expensive and so to support myself I would go around to bars and clubs and ask them if they needed any décor advice. I used to make mirror frames and curtains and upholstery and this soon turned into a little business. I was then asked to design a venue from scratch and work with architects on a nine-month long project with a sizeable budget. The venue called Nylon opened and became a big success, so from this I was offered a lot more work. I set up business with my friend, Maki, and we ran an interiors company for a few years called Makilee Design. However, I had always had plans to work for myself, whether in fashion or interiors, so in 2007, after Maki decided to move to Japan, I launched Lee Broom with a furniture and lighting collection.
Why product design?
At Makilee we used to create a lot of bespoke products for the spaces we designed and soon built up a network of manufacturers within the UK that could help realise our ideas. After Maki moved away, it felt like a natural progression to move into product design when I started my own business. Product design gives me the opportunity to constantly evolve. I like to keep things moving forward and this makes things more interesting for me and for my team. We're always experimenting with new materials and new styles in the studio, which also makes it exciting for people who like my work; they never know what to expect next.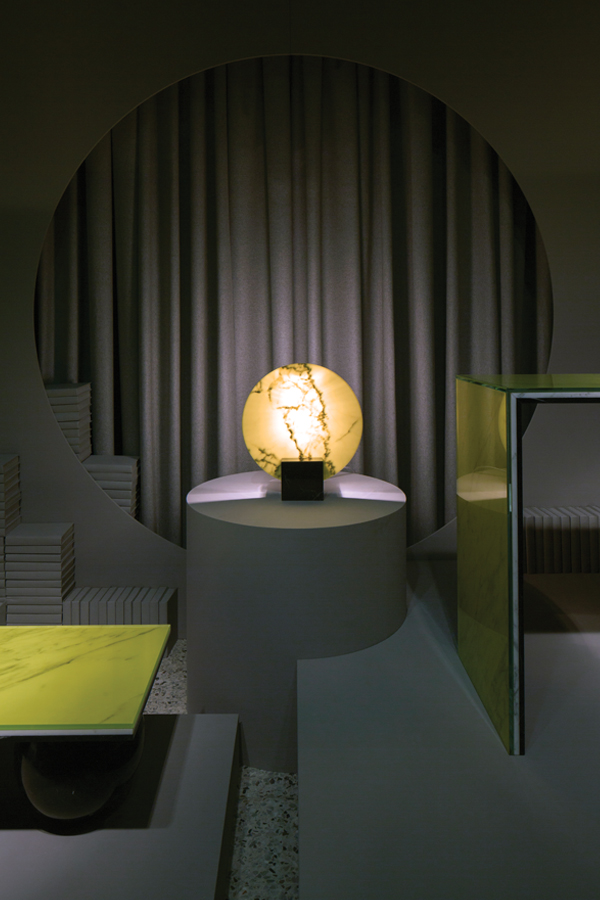 Tell me about your first successful product.
It was the first product I designed when I launched, a chair called the Electric Louis. It was a limited edition piece in a Louis style adorned in neon lighting. It was in so many publications and sold well, given it was my first piece. Aside from that, commercially the Crystal Bulb has been our most successful product.
It not only engaged with the design community, but also the wider public and helped turn us from a designer into a global brand. Some of your lights have been made from recycled materials (decanters). Where did this idea come from? Our Decanter light range was originally created using repurposed decanters, but now we make the decanters in the Czech Republic. We sold so many that we just couldn't find enough vintage ones. It was such a popular concept, but very simple. I came up with the idea when I was creating an interior in West London for a bar and I wanted a crystal chandelier to reflect above a mirrored table, but didn't want to use a conventional chandelier. As this was a bar, I decided to cut the bottoms off vintage crystal decanters and turn them into pendant lights. I like the concept of taking something familiar and turning it into something else or combining it with another material. It has been the basis of a lot of my work conceptually, even though I no longer work with vintage pieces.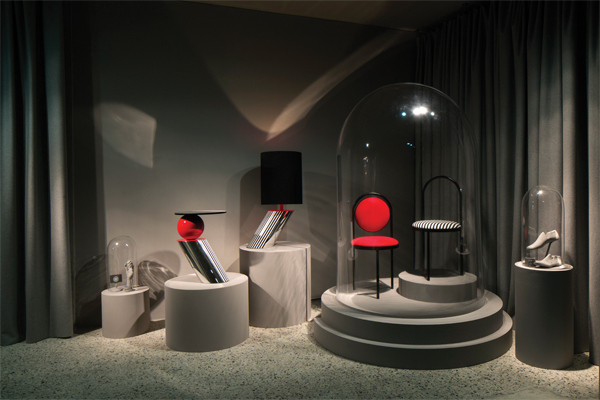 What has been the most interesting project to date?
My last collection I presented in Milan 2015, The Department Store. We created 25 new pieces, a big collection for one brand, and presented it in a fictitious and surreal Lee Broom Department Store. It was a theatrical presentation and I wanted to take the viewer on a journey through the collections, styled around these various departments from Ladies' Accessories to a Perfumery. It was such a huge undertaking, but such a rewarding experience creatively.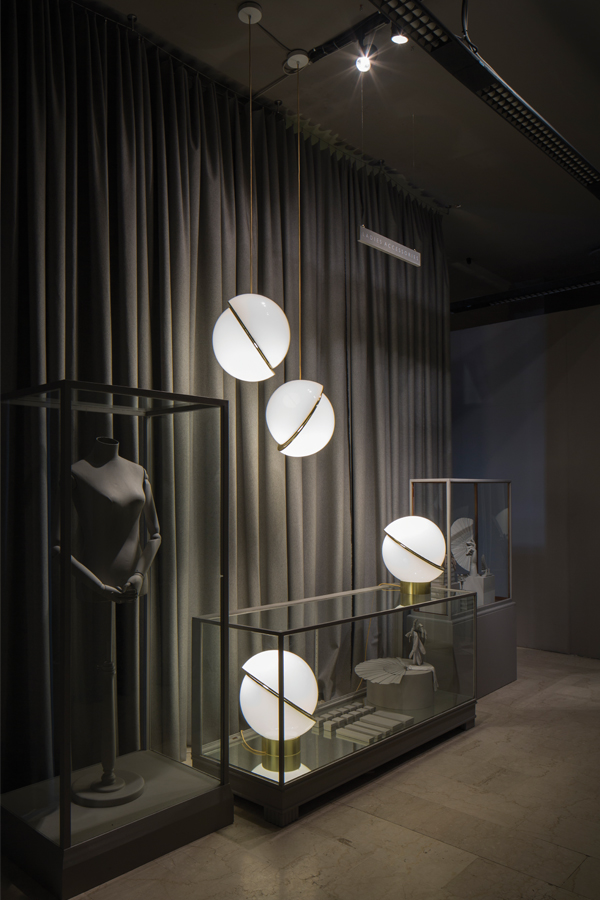 What is the next step in your design journey?
Long-term we plan to expand our product range, design products other than furniture or lighting and open a second store internationally.
INSIDE 89 is on newsstands now, and available through Zinio.