Sign up for our newsletter
All images by Shannon McGrath
Located on the Mornington Peninsula, this new farmhouse by RVA is located on 50 acres overlooking a dam and sweeping landscapes.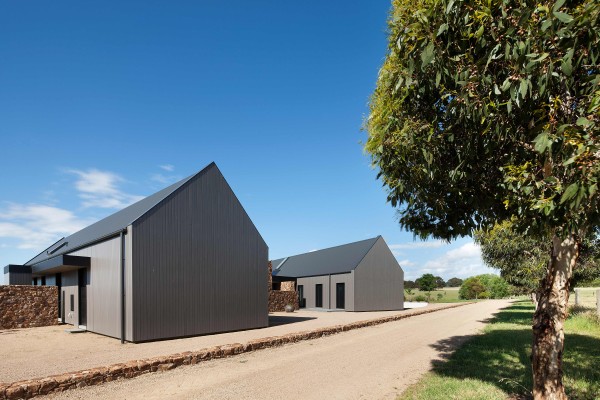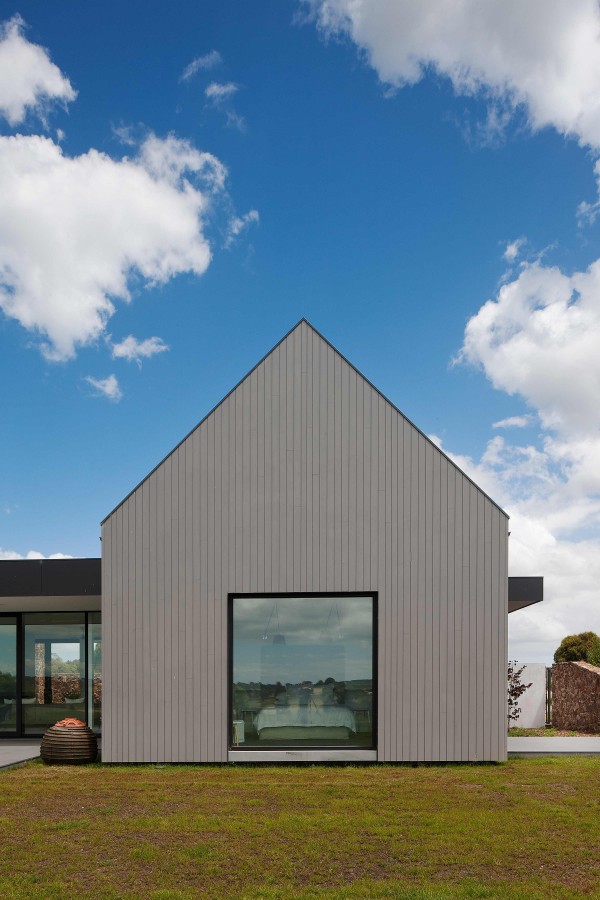 The house comprises two heavily insulated timber clad barns comprising of the sleeping quarters, linked with an open glass pavilion capturing the living zones.
Protecting the inhabitants form the prevailing winds whilst allowing for openness and transparency allows the house to deal with he best and worst of the peninsula's varying weather conditions. Externally the buildings facade and appearance is deliberately austere, using farmhouse vernacular to create a visually strong silhouette within the open landscape.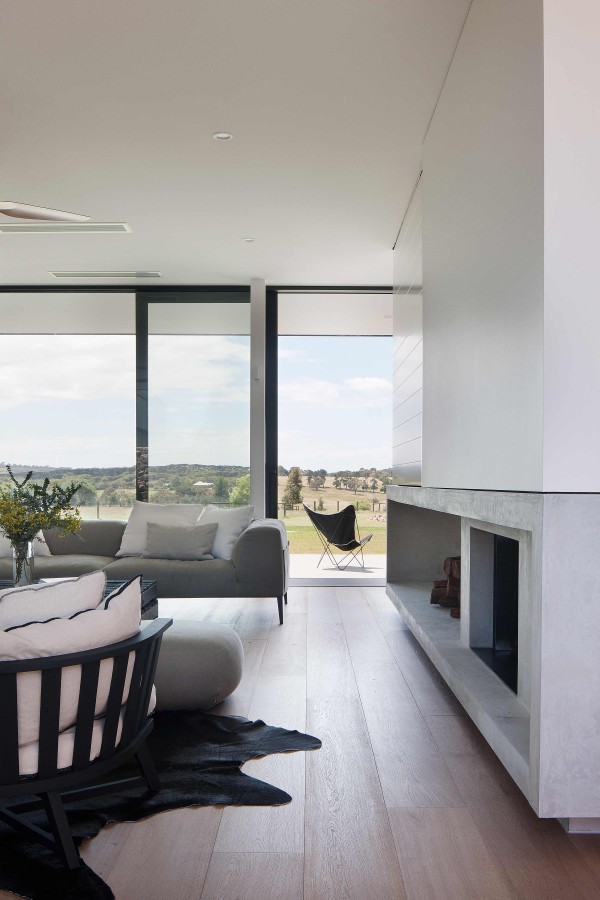 Internally, this simplicity and restraint is continued through with a limited palette and considered detailing. The project sits comfortably within its location allowing for the main axis (passage way) of the house to connect it to other key functions and destinations on the farm.
Working with Edra from the start, Italian designer Francesco Binfaré has produced some of the brand's classics, including the recent Pack and Chiara sofa.