The Melbourne is a 20 storey residential tower located on Brisbane's Southbank. Melbourne Street operates as an important link between Southbank and the CBD as well as between the riverfront cultural precinct and the interior of Southbank.
We have envisioned a world class retail destination for Melbourne Street. To achieve this  we have connected the retail site with bars and cafes along Fish Lane by implementing a paved shared zone for pedestrian activity. This will activate the lane-way into a vibrant dining precinct as seen in in Melbourne. Furthermore it will act as a catalyst for more of this type of development for the area.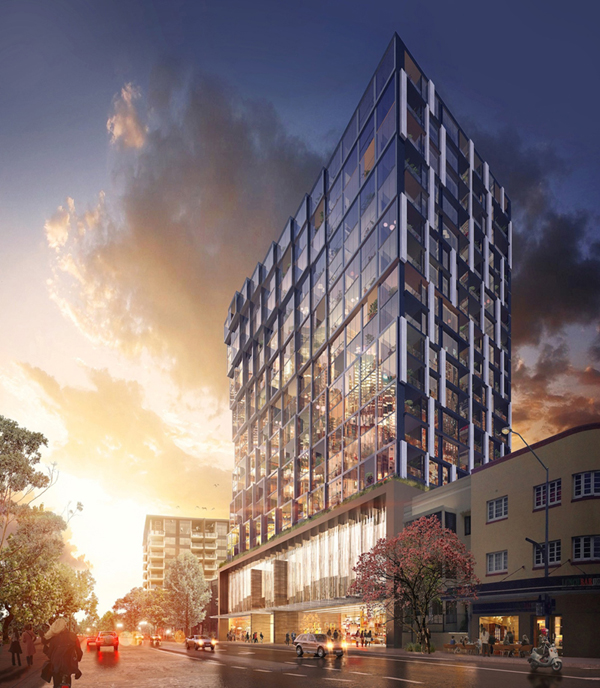 The tower has a unique expression which has been derived from the functionality of the units as well as its location and context. We designed a predominantly glass building that reflected the urban expression of CBD. The tower plan is driven by the desire to maximise the views from the units to the river and CBD. This results in a stepping form which maximises the number of units with access to the North East.
For the Melbourne Street façade we were inspired by the rippled patterning which has its roots in the undulating shapes of the exhibition centre. The ripples undulate across the façade giving a distinctive sculptural expression that is suitable for this prestige site. The podium frontage on Melbourne Street consists of layers of glass and structure to create an iconic faceted 4 storey retail expression. The glass sheets echoes the ripple pattern on the tower façade.