All photography by Nic Granleese.
This four-bedroom home by Architects Corner responds to and reflects the elements and objects randomly located in its rural context of Warragul, Victoria. Nestled on the edge of a dam, its curved form and aspect offer functional space, unparalleled views and access to light.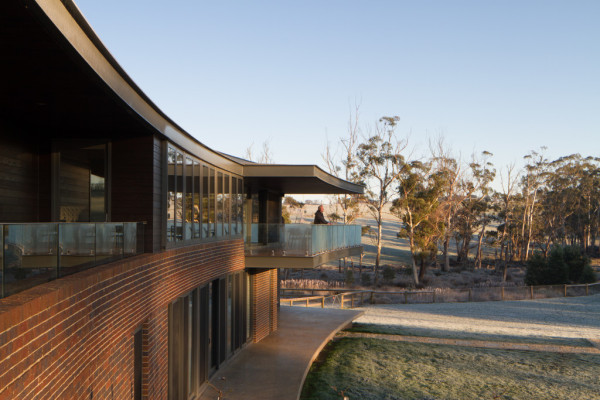 The unique form is a response to one clear directive from the clients, who expressed that they wanted to 'wrap' themselves around the dam. Concrete panels, efficiently fabricated by GBG Concrete, form the featured cladding, with both interior and exterior faces curved to create the organic shape.
This request also helped to effectively position the home on the 45-acre canvas offered by the property, giving it a direct relationship to the water and ultimately informing its orientation.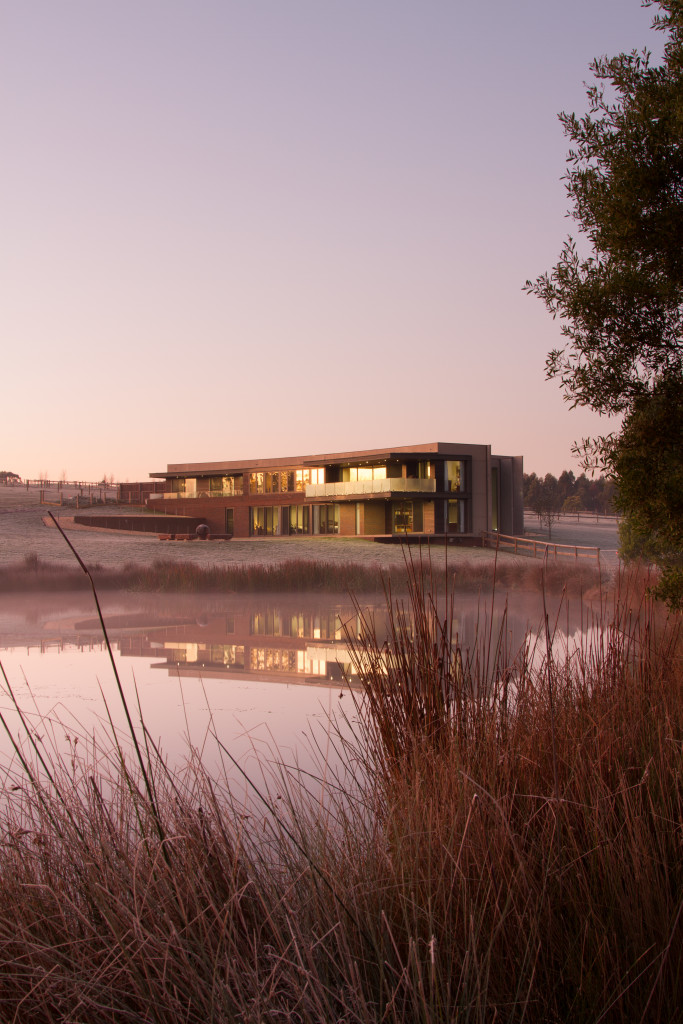 "When you stand inside, the curve takes shape and everything around it becomes obvious and purposeful. Kind of like a circular concrete water holder. It's peculiar to look at it as an abstract object located in a paddock of grass and cows," says Will Corner, founding principal of Architects Corner.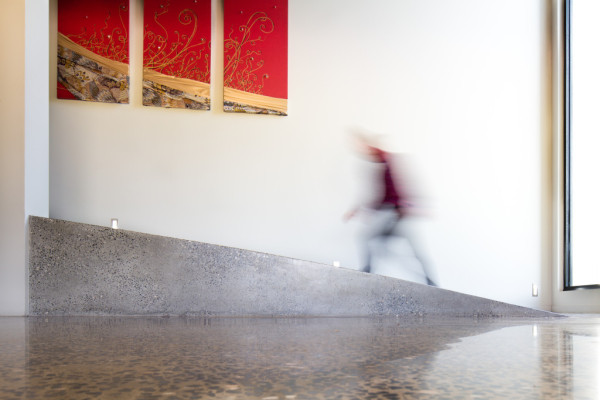 Interiors alternate between the expansive and the intimate. The introduction of a 21-metre-long curved concrete ramp creates a dramatic alternative to an internal staircase, resulting in a meandering spatial flow aligned with the contours of the surrounding natural slope.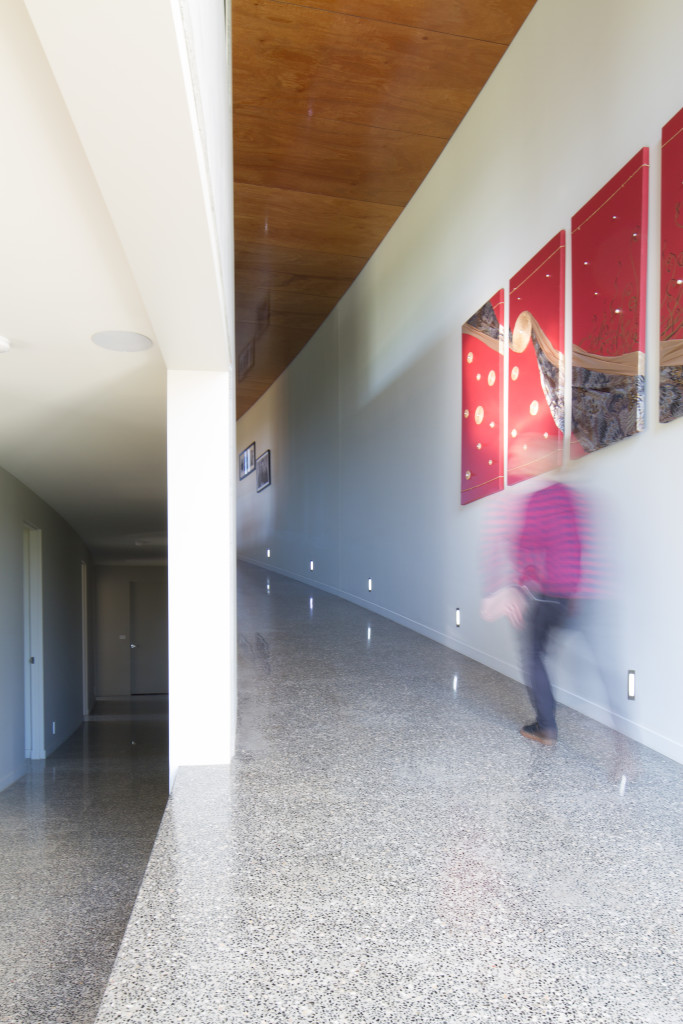 Bespoke joinery spanning the glassed wall of the communal living area deftly incorporates bench seating, divided into small reading nooks, as well as library shelving, all while framing the view beyond.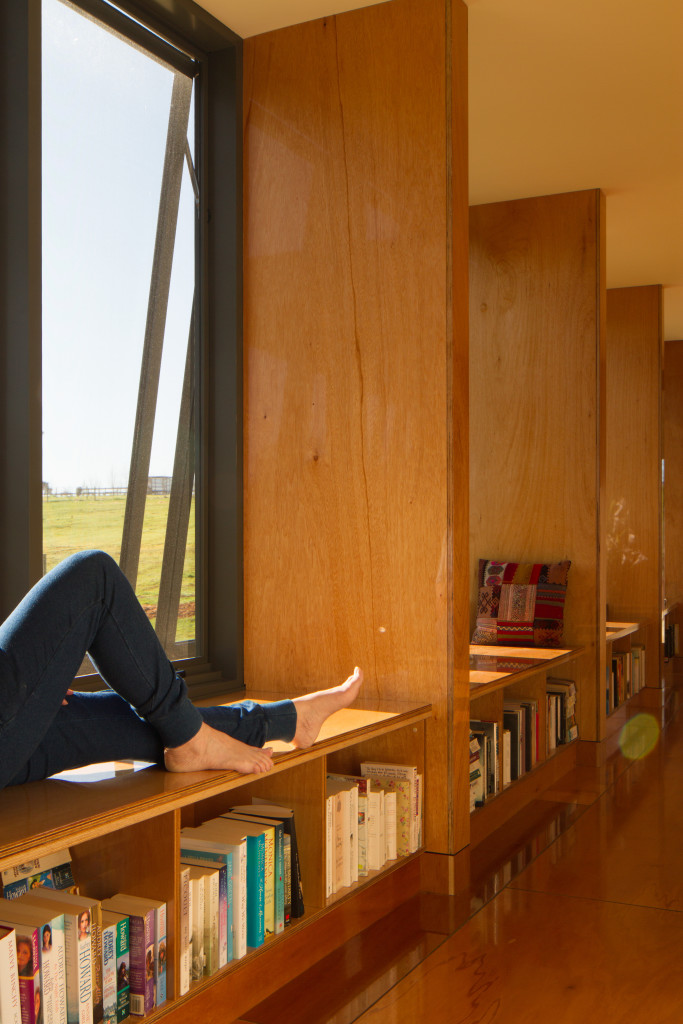 According to Corner, the clients have observed that "on sunny days in winter, they don't require artificial heating at all. The warmth gained through the north facing windows supplements the requirements for heat."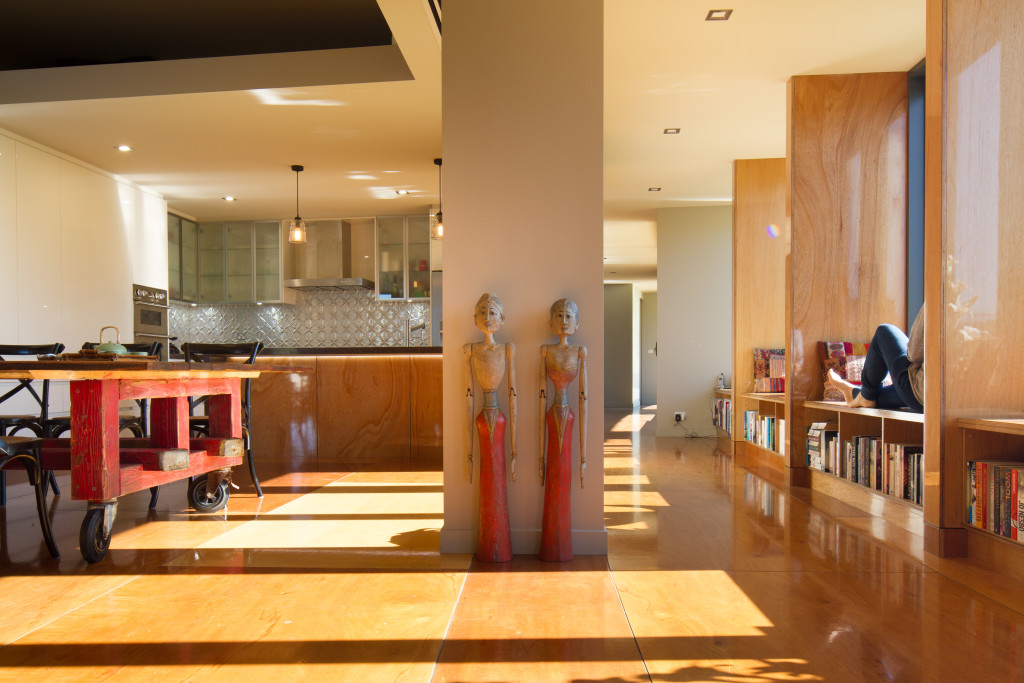 Through considered and contextual application of form, Architects Corner's Ramp House not only draws inspiration from its picturesque environment, but is functionally supported by it.