All photography by Christopher Frederick Jones
m3architecture has designed Mount Alvernia College's new La Verna Building, Anthony Building and La Foresta Garden.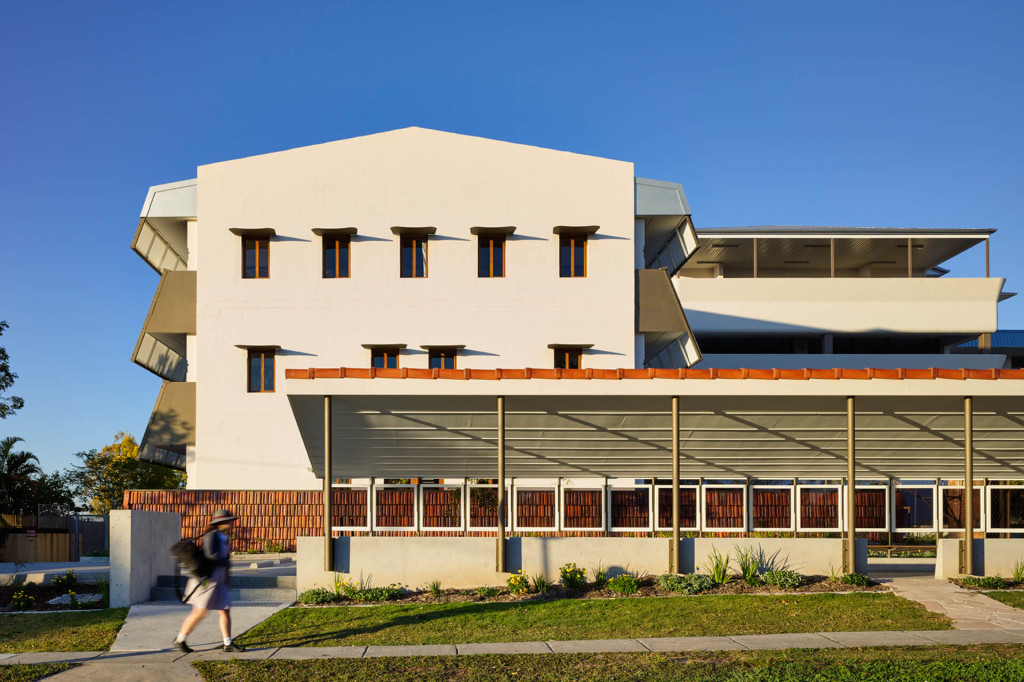 After being commissioned to complete the College's master plan in 2011, the firm proposed a school based around three gardens; a community garden, a garden for gathering and a recreation garden.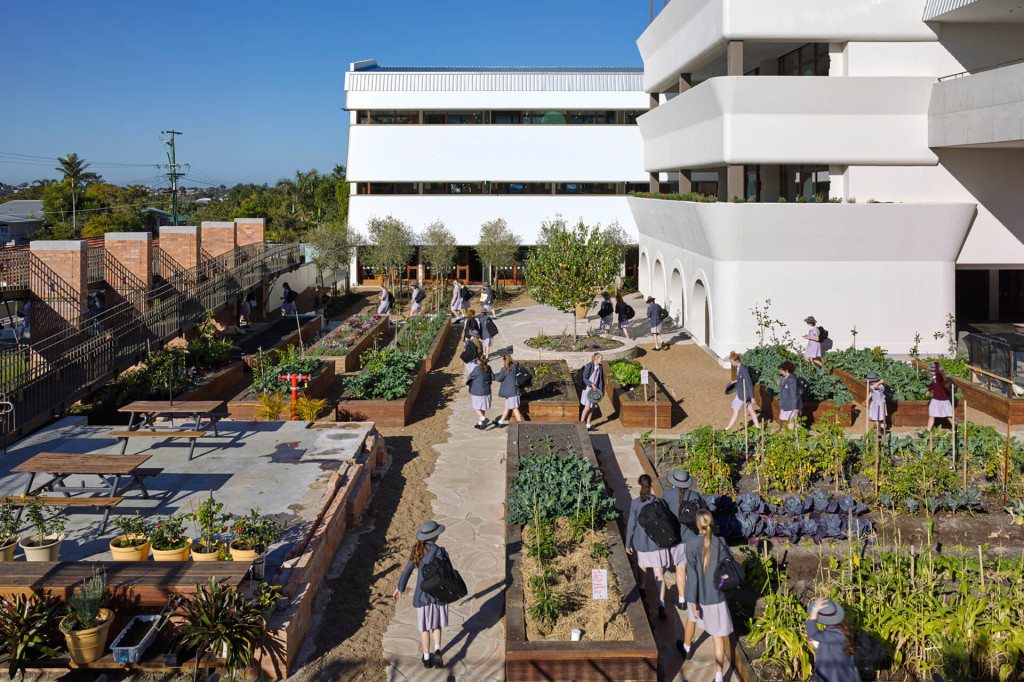 The design reflects the school's Franciscan history, St Francis' love of the natural world and the importance of the relationship between humankind and nature. The substantial productive garden forms the front entrance to the school, flanked by administration, lunch area, cafeteria and home economics. It is a place of learning, nourishment, productivity and beauty.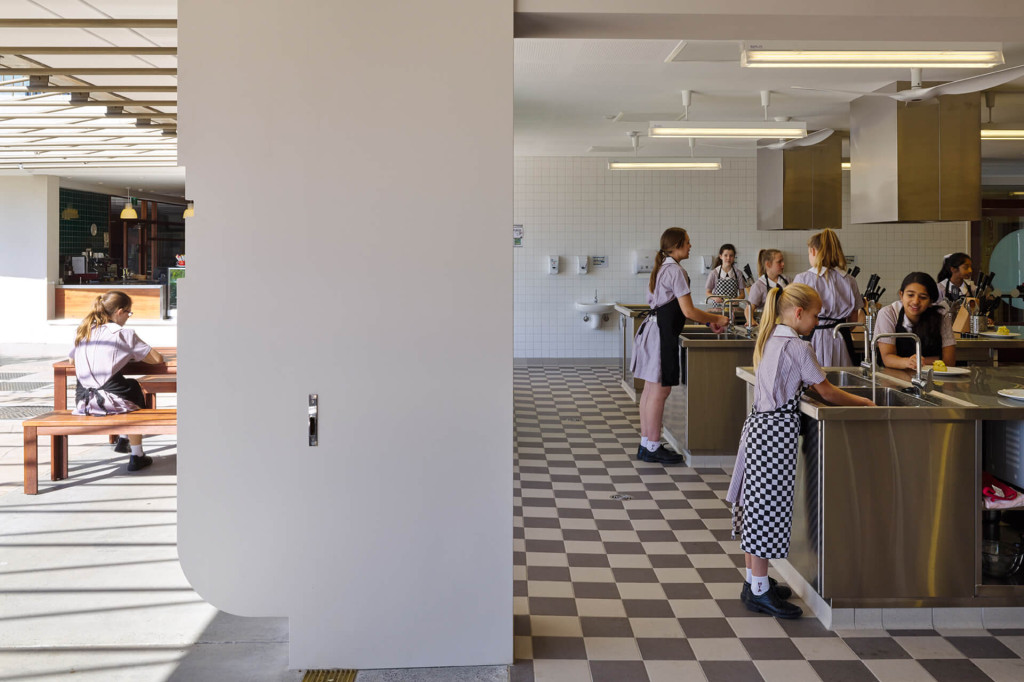 The main social space sits adjacent to the cafeteria, 'La Cucina', and releases north into the garden. Conceived as an oversized floating picnic rug, it is broken up with a multitude of columns that create spaces within the whole.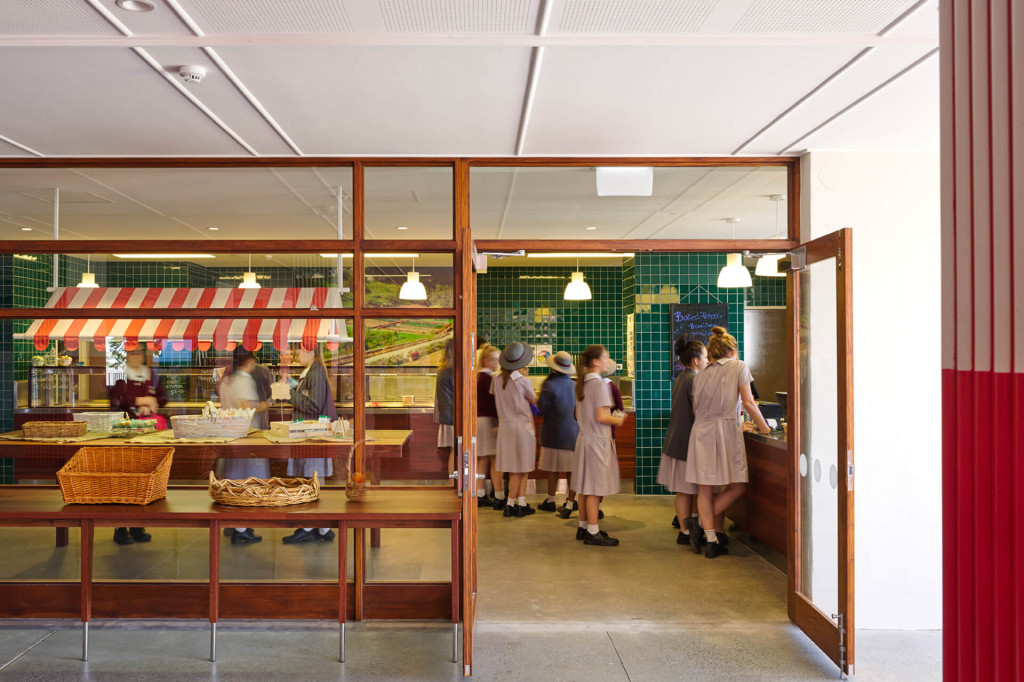 In total, the project includes 20 classrooms, six laboratories, three home economics spaces, commercial kitchen and cafeteria, administration, a prayer space, a roof terrace, and the community garden.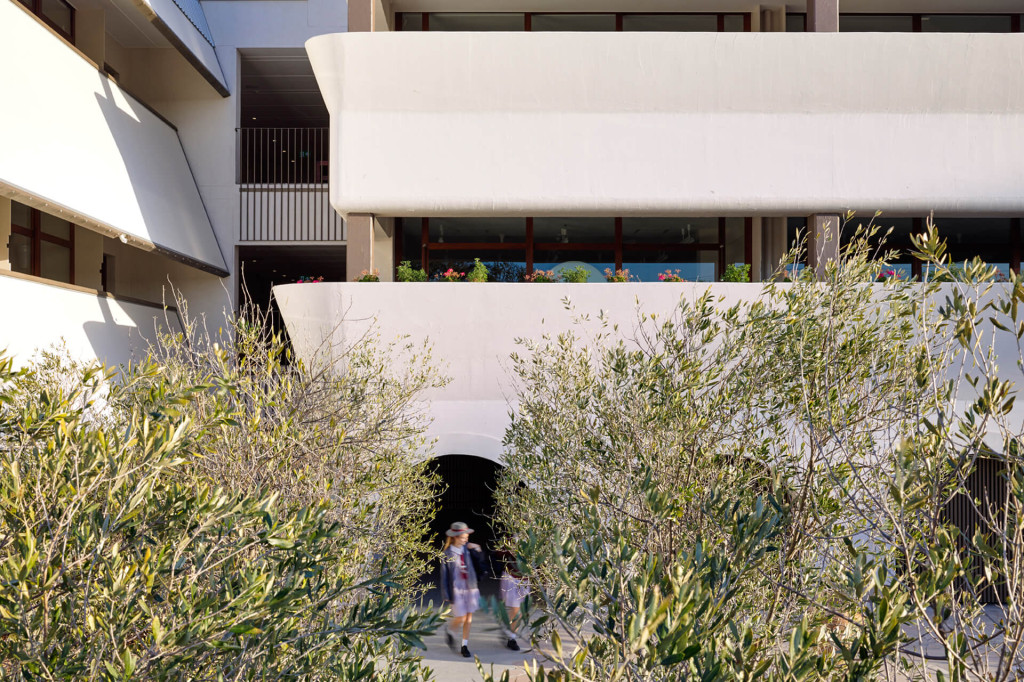 The buildings themselves structure the garden, resulting in a sympathetic relationship between indoor and outdoor spaces.