Photography by Dave Wheeler.
Following the launch of their flagship Tea Bar in Redfern last year, The Rabbit Hole will open their second store in Barangaroo South this June, again enlisting Matt Woods Design to provide their signature flair.
Woods customised the fit-out of the first store, and has duplicated Redfern's bright and crisp interior within the constraints of a slightly smaller space at Barangaroo.
The new interior is dominated by white – matching The Rabbit Hole brand imagery – with splashes of gold and tan detailing. Timber furniture and tan seat cushioning blend with tones in the exposed brick which features proudly on the top half of the store's walls. The lower half of the wall is painted white, a firm line determining the break between the two opposing elements.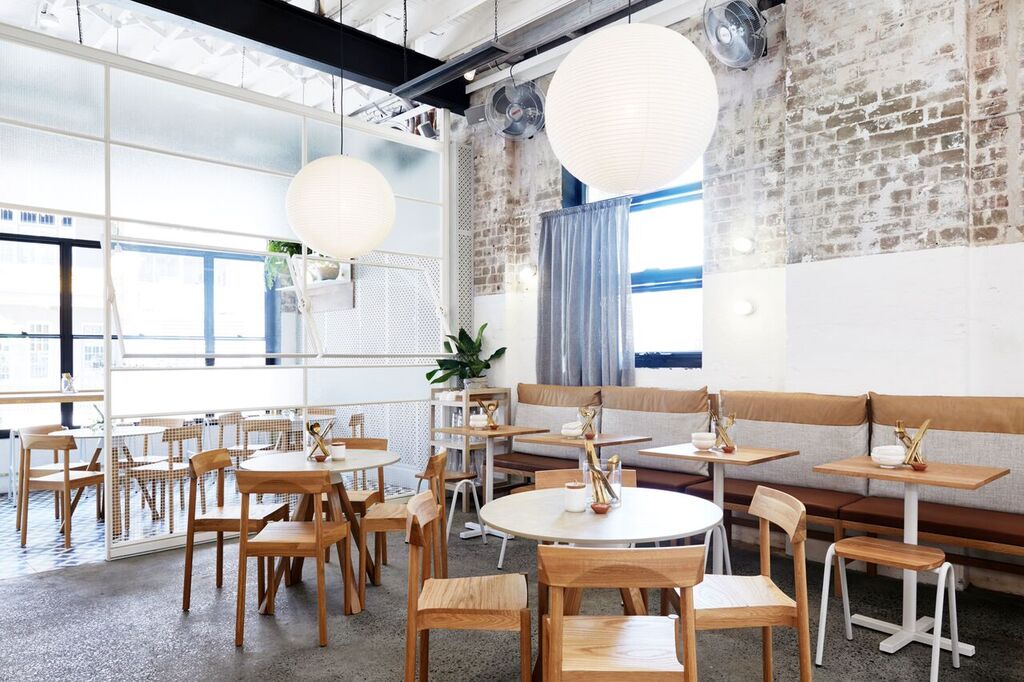 Texture is a strong motif in the design, from the brick to the counter, the front of which is comprised broken up white ceramics. Arranged and melded together to form a solid surface, the counter is reminiscent of the Japanese practise of kintsugi, in which broken pottery is mended with gold dusted lacquer. This theme continues and features in an even more explicit manner in the collection of raised bowls which display tea varieties. The bowls are white with gold "cracks," and seated at torso-height on timber stands.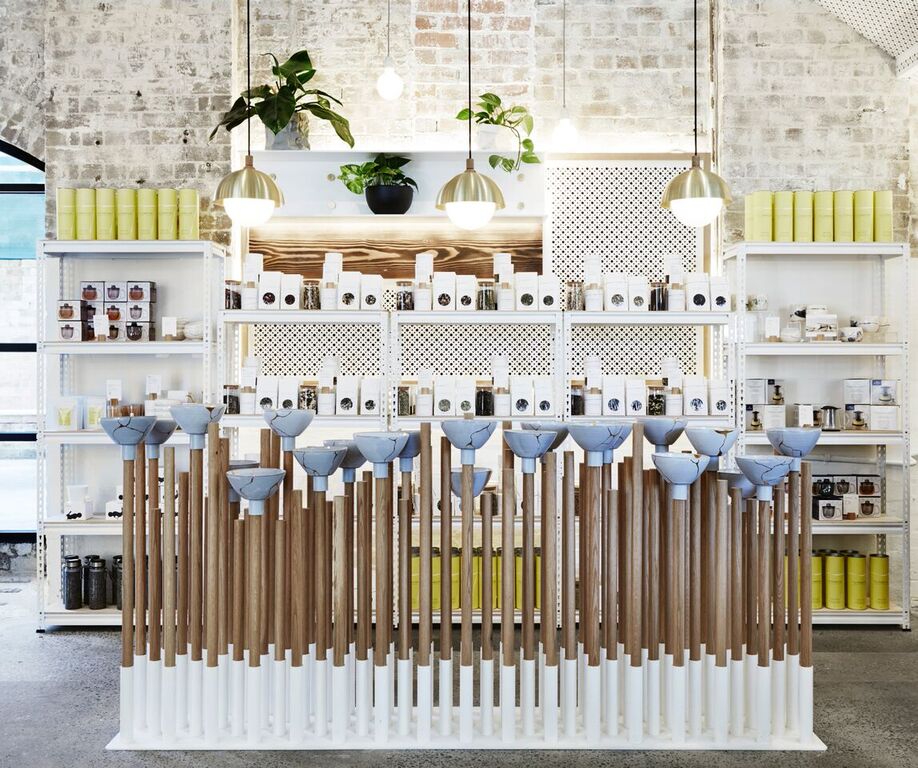 Woods has focused intently on the small details in this design. Carefully thought-out elements, such as gold cutlery and varying  lighting techniques, come together to create a humble and relaxing environment that affirms the brand.
Although the Rabbit Hole was not specifically searching to launch a second store quite so soon, co-founder Amara Jarratt said, "it's hard to resist an invitation to join a selected handful of Sydney's finest retailers and contribute to the atmosphere of a thriving new CBD location."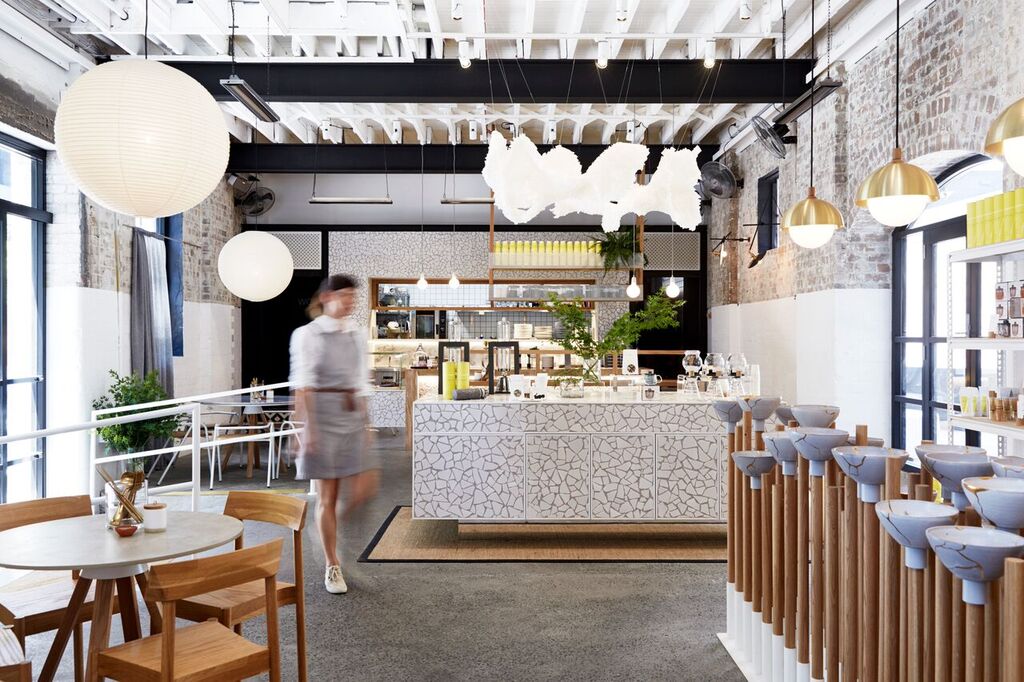 Owners Corinne Smith and Amara Jarratt, in combination with Matt Woods' design, have hit the hearts of tea lovers with their unique focus on handcrafted tea, delicately infused menu, and an interior that conjures a curious state of zen.