PTID has designed the new head office for Supré , located at Chadstone, Melbourne's fashion mecca.
The Cotton On Group acquired Supré  in 2013, and the decision to create a stand-alone HQ for the brand ticks a few boxes for Australia's largest global retailer. For the first time the Cotton Group have branched out of their home base in North Geelong, and the new office provides permanent accommodation for the Supre team whilst also supporting the broader Cotton On Group members who are in transit across the region.
A range of flexible working areas, hot desks and meeting rooms are available for those en route to and from North Geelong, and both permanent and visiting teams benefit from the closer physical connection to Melbourne's retail heartland.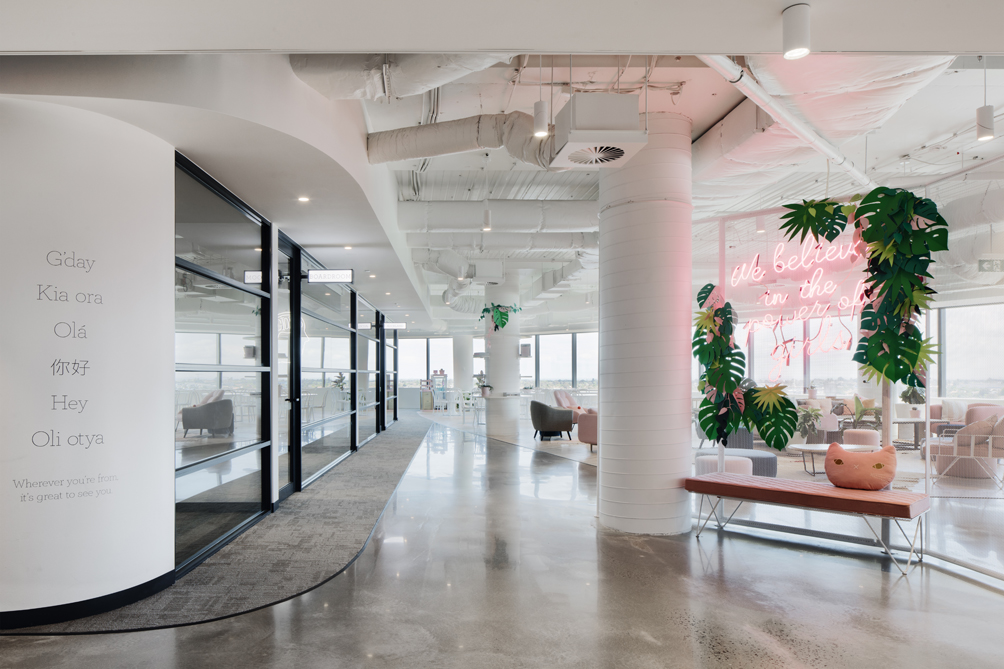 Fondly referred to as 'The Club House' the design of the office supports the 'girl gang' brand philosophy – which is an active embrace of the camaraderie and culture of support girlfriends provide each other. To impact a positive influence on the team's physical and mental health deliberate emphasis was given to the collaborative, social and rejuvenation spaces.
Flexible furniture can be removed to make way for yoga mats; while the comfort of the lounge breeds collaborative discussion and ideation. Brilliant light and 360
o
views are democratically embraced with all work points hugging the perimeter, while the Visual Merchandising and Ranging Room takes pride of place in the centre.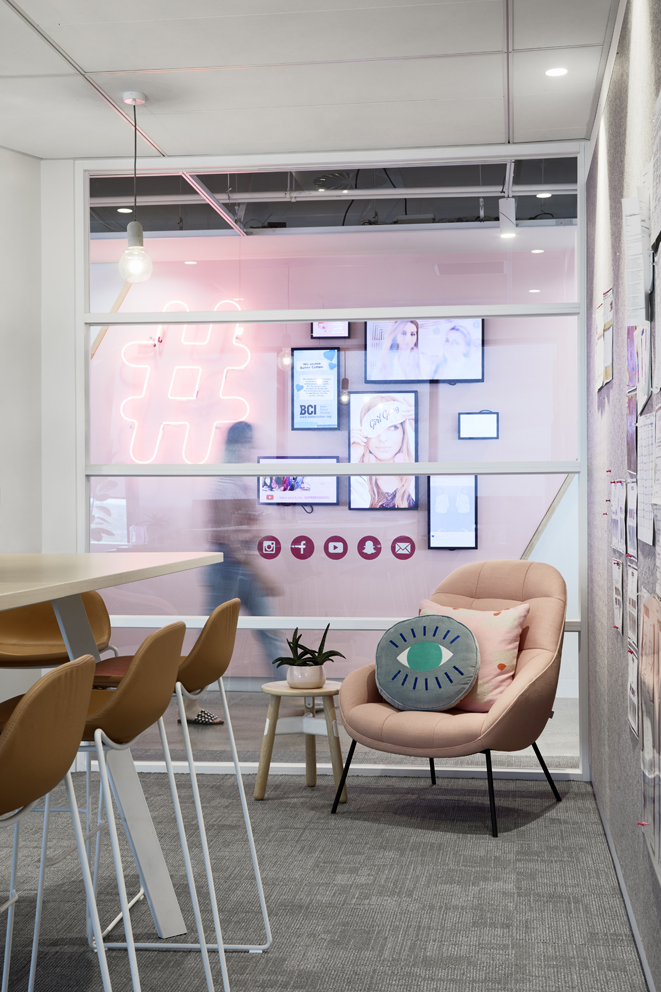 The practicality of keeping so much apparel based product within an office environment, keeping it easily accessible and not have it look like a messy walk-in wardrobe, was a key design issue. The solution was the design of bespoke storage units, which was the result of in-depth discussion with the Supre team to find out how they worked and what they needed to support their unique style.
These units are modular, flexible and efficient, they can be used to store apparel collections in development, or paper based documentation and files, all within easy access to their respective teams. What people require for the most efficient use of their space is at the core of PTID's people-centric design philosophy.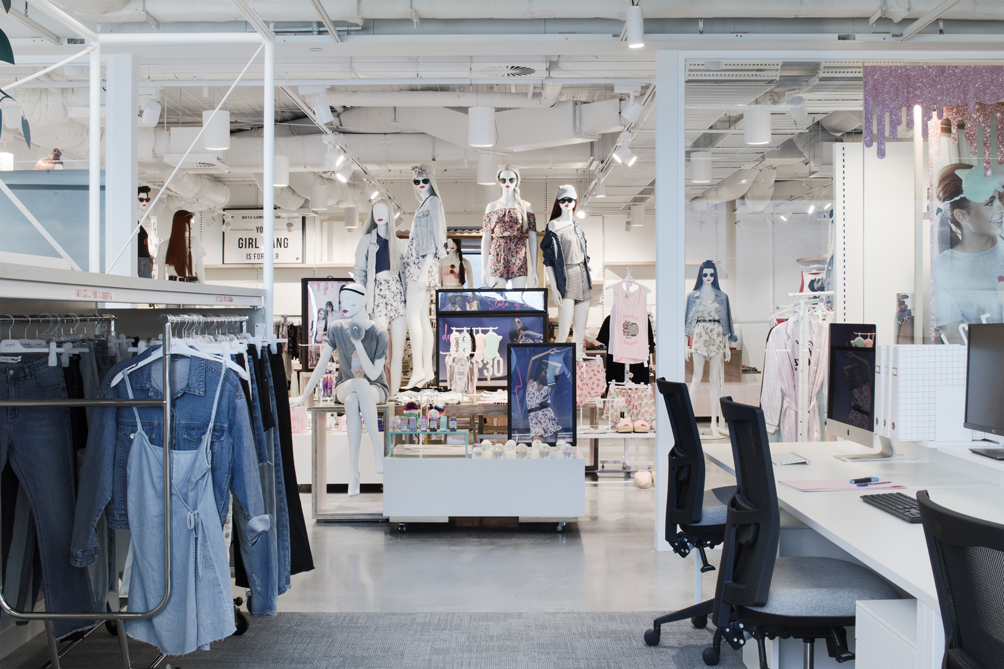 The dominating palette for the interior was drawn from the brand aesthetic, albeit a calmer interpretation, but remaining instantly and recognisably Supre. This identity had to be seamlessly integrated into the visual language established for the Cotton On Group, which PTID have embedded throughout their ever growing campus in North Geelong.
A visual language expressed in materials and design philosophy which extends across all expressions of the Group's interior architecture, from their retail fitouts through to the office environments, one that celebrates individual brand identity while paying homage to strong family roots.
Photography is by Tatjana Plitt.