Building a contemporary interior design project within Ancient Greece requires great skill and careful consideration of the materials used. Particularly with historic architecture such as the Parthenon and the Acropolis on your doorstep. Combining the old and the new has successfully bought a diverse and impressive fusion of styles to the city. Contemporary Athens offers an enticing combination of classic and new design and one project that defines this effective juxtaposition of harmonious architectural features is the Madeya Food and Coffee Concept café.
Specialising in top-drawer coffees and a selection of natural homemade bagels Madeya is located in the famously chic Kolonaki district of Athens. This buzzing district is known for its designer boutiques, museums, galleries and a vibrant cafe scene filled with lively debates by local artists and philosophers.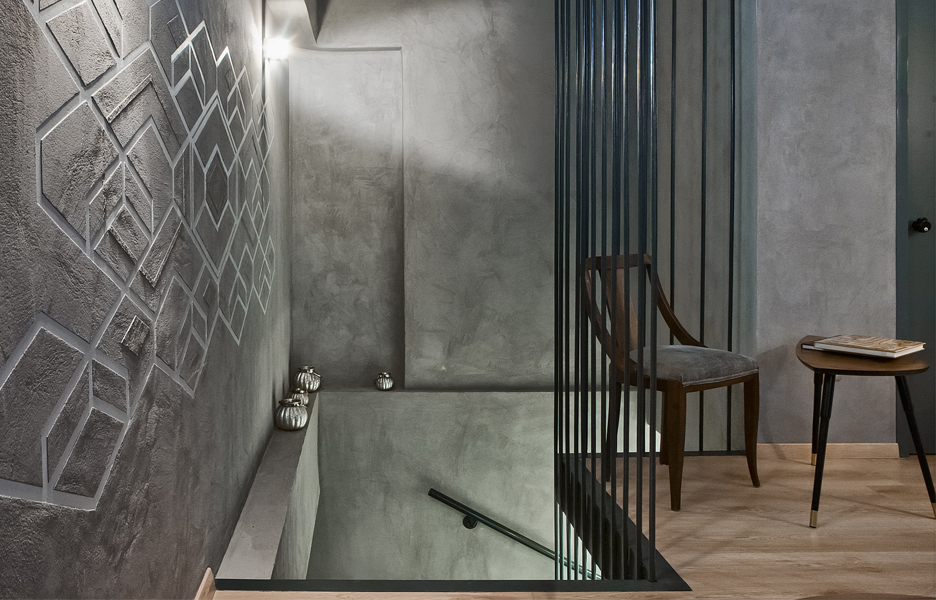 The owner Maria Tsagkaraki created the concept which was to design a store offering not just coffees to grab and go, but a fresh, modern and inspiring space for people to step in, eat, drink and discuss. It was essential that this contemporary space was not unpersonal and industrial, and that its minimalism also offered warmth and an inviting welcome. Having travelled the world, living in Dubai and throughout Europe, Maria had plenty of architectural inspiration to draw from in the development of this concept store, but it was imperative that its modernity did not detract from the historical site it occupied.
Maria engaged an experienced local creative team headed by architect Angeliki Antonakopoulou and long time design collaborator Eliska Turanska for the project. The team had a combination of international training and experience, having studied in London, and completed major projects in Slovakia and the Czech Republic. They also specialised in eco materials, and so had a wealth of experience to bring to the design & build.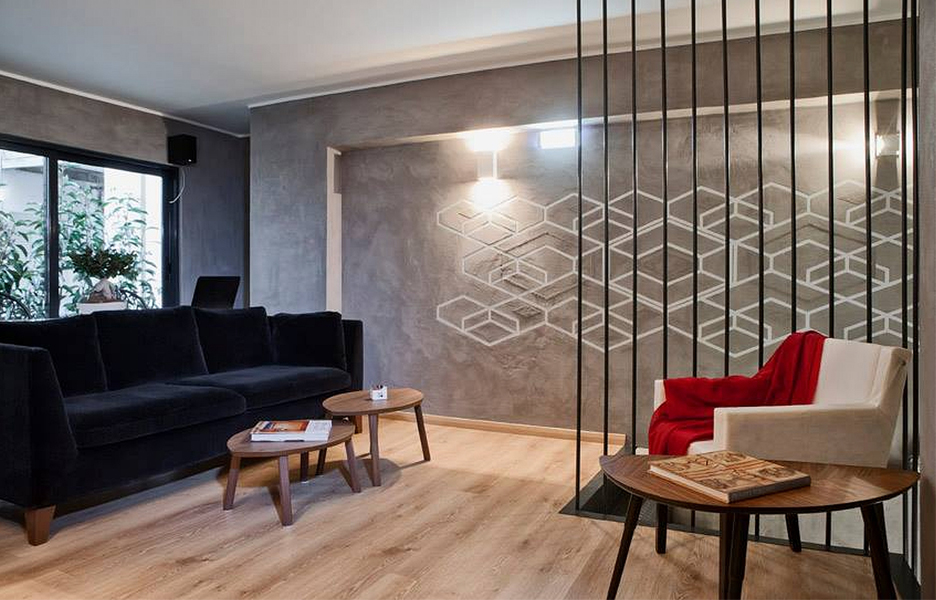 Step one was to create the space itself. The team combined an old apartment and a clothes shop, creating a large area of 150m2. Back walls were knocked through and a double height glass facade brought light, warmth and an open air feel to the interior.
In order to present a calming retreat in the lively cityscape, and also to represent the wholesome food on offer, natural materials were embraced throughout every step of the design. Oak is a strong element throughout the interior, with oak boxes and paneling used for both floor and ceiling, natural oak tables and chairs were also used. The grand lighting fixture in the entrance passage is also surrounded by wooden sculptural elements.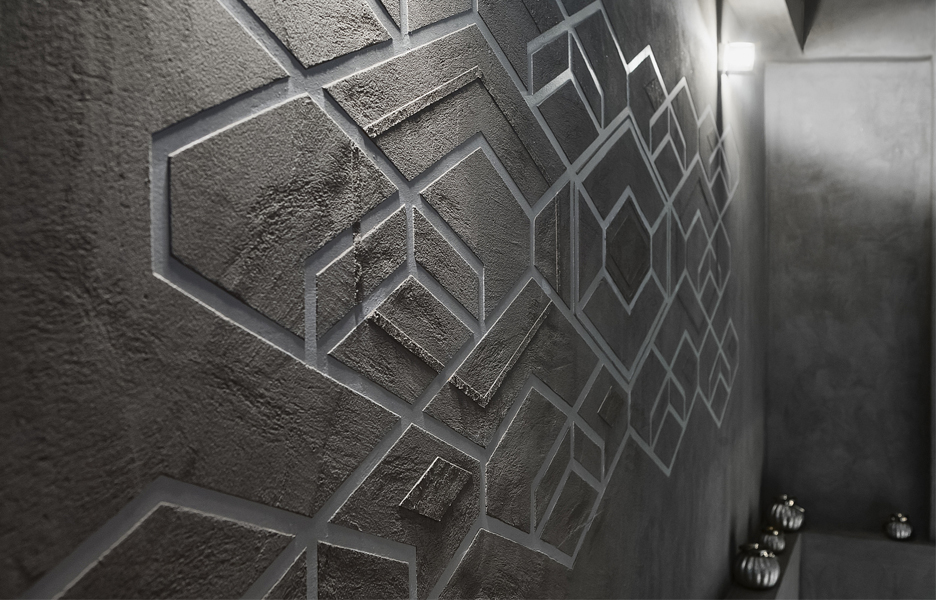 One of the strongest features of the interior design is the artisan clay plaster wall finishes. Specified by Eliska Turanska, the clay plaster has been applied in a unique artisan hand-finished method. Eliska is an experienced clay plaster modeler, having used the product for both residential and commercial buildings.
The clay walls in the Madeya build were hand-applied by Eliska herself, and the material offers both a healthy and breathable interior. It also provides the flexibility of a completely personalised finish. This potential was realised in this project by the application of modern geometric designs beside a contrasting hand-applied rustic finish in the store.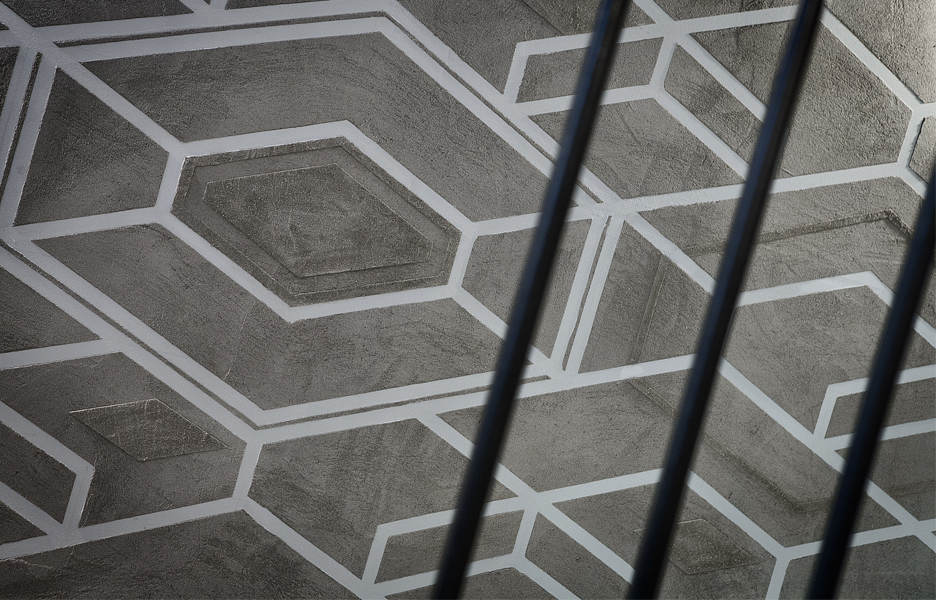 Eliska imported specialist pigmented clay from award-winning UK company Clayworks, a company she always uses for her craft. "I absolutely love it and wouldn't work with anything else for interior walls," Eliska says. "It's perfect for businesses because of the scope of finish you can achieve, yet it still provides a wholly healthy, breathable finish. You can create a specific branded finish, a sleek modern look or a rustic handmade feel. For this cafe it was a blend – I applied everything by hand but it still kept within the contemporary design brief."
"Exposed concrete is a common choice in this kind of interior," Eliska says, "But for me, the feel can be too cold. Clayworks in the UK is unique in that they offer a range of pigmented clays, and their Stone shade is the perfect contemporary grey but with warm pigmentation. Having already imported their clays for projects in Prague and Rajislava, I didn't think twice about bringing it from the UK to Athens for this project too." Of course the food and drink is the primary focus of the store, and so the design included an open kitchen to allow customers to observe the creativity taking place in the kitchen. One corner of the kitchen contains of a clear glass box with Plexiglas rods that hold and display the range of bagels. There is also an open custom made freezer of white Corian, and a rectangular clear Plexiglas box protrudes from the facade to display the "Product of the Day".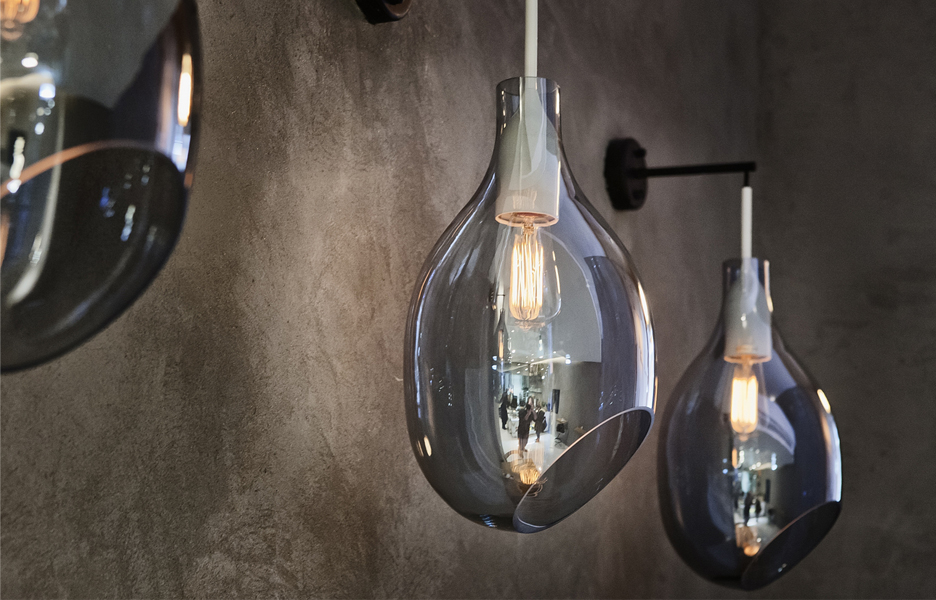 The custom made counter was created in white and grey sparkling tiles in herringbone style, and include two horizontal freezers displaying the food and the beverages. White marble floor tiles were selected to give the effect of reflection and glossiness. The finished interior truly embraces contemporary design, with clean lines and a muted palette of neutrals. However, it is inherently elegant and calming, with its use of natural materials, and the clay artistry offers a truly unique style. "To be honest, the store only started to look really fantastic when it was almost finished," Eliska says. "It looked rough all the way through the process, but thankfully the owner believed in our vision and never questioned the end result would deliver. When we finished, she absolutely loved it, and most importantly it's been embraced by the locals."
"Eliska has managed to capture the essence of how we like to see our Clayworks Plasters used – a contemporary, clean look whilst maintaining warmth and character," says Katy Bryce of Clayworks, UK. "We love the way Eliska has encouraged the tonal and shade variations of the plaster to emerge, which gives it the look of something that is fresh and new but altogether timeless."
Client: Madeya Food and Coffee Concept cafe
Location: Kolonaki, Athens, Greece
Architect: Angela Antonakopoulou
Wall covering: Eliska Turanska
Clay material for interior walls: Clayworks, UK