Images courtesy Williams Ross Architects.
Williams Ross Architects has gutted and renewed what was a 1980s building with dubious construction and poor interiors, to form a contemporary and functional office space.
The existing building was demolished back to its basic enclosure and floor slabs, while the atrium was reconfigured and extended vertically above the roof line to draw natural light deep into the space, as well as providing visual relief and improved air quality.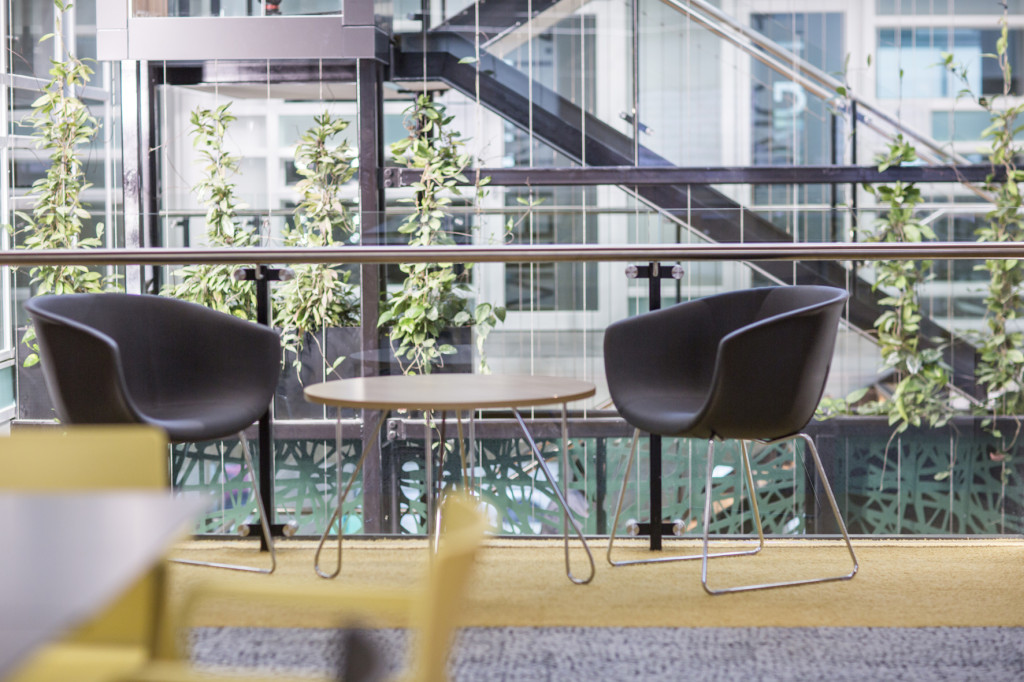 Occupied by Stonnington Council, the once-bleak building now includes a massive green wall, which traverses all three floors and forms a living, breathing, and ever-changing division between the general public and private staff areas.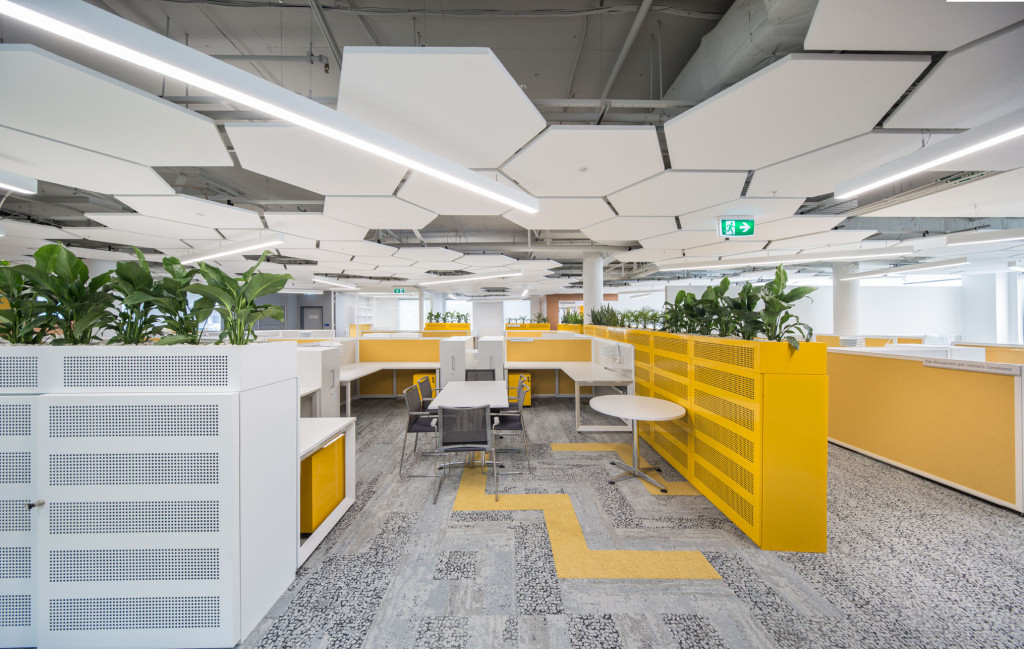 The three levels each have a distinct colour scheme, aimed at reflecting the immediate environment and its occupants. A cool blue and crisp white palette on the ground floor creates a connection with the blue glass atrium and helps to lighten darker floor. A fresh, vibrant yellow, together with splashes of black and cool greys on the mid‐level reflects the youthful, urban staff who occupy that level. Meanwhile, the councillors on the top floor are able to see the green wall in its entirety and enjoy the most natural light – this level takes on warmer olive green tones and light timbers for a more mature and comfortable feel.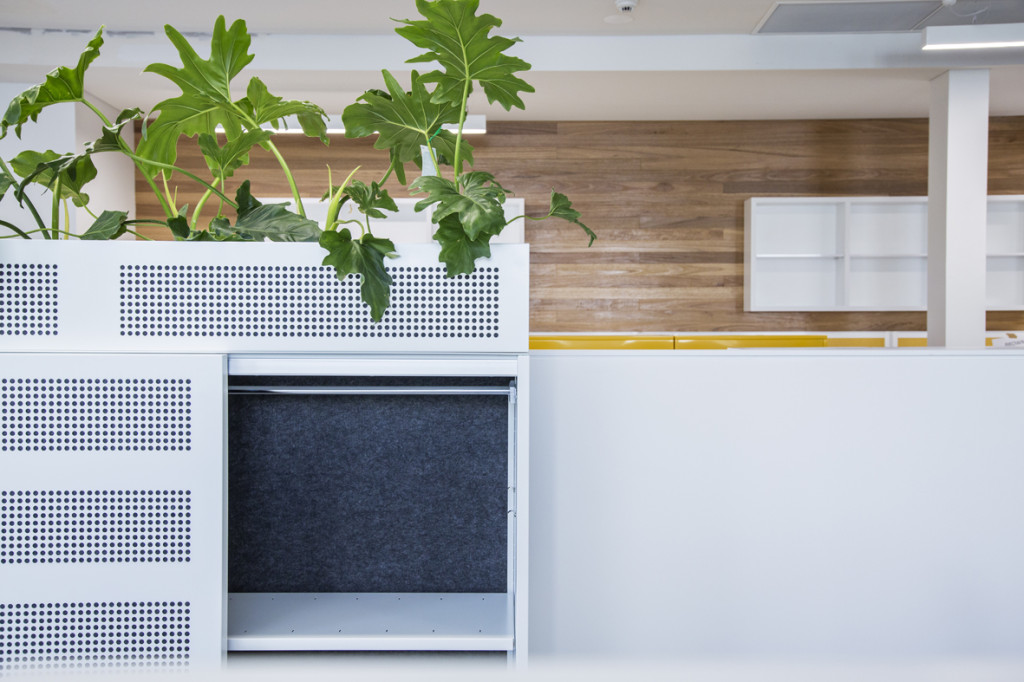 The work spaces are visually and socially connected by casual staff break out spaces, various formal and informal meeting zones for collaborative working, and the light-filled atrium.
The functional planning response is drawn together using a contemporary palette of interior materials and colours that create visual interest and diversity, yet still maintains continuity of the textural and interior fabric design.