Renders courtesy Woods Bagot.
Woods Bagot has won a design competition for Parramatta's iconic mixed-use hotel and apartment building at 8 Phillip Street.
The 54-storey building will include 35 levels of apartments, a proposed five-star hotel, rooftop bar and will integrate with the existing heritage St Andrew's Church and St Andrew's hall.
The project is set to become a Parramatta icon, not only for its striking design, but for the way it will transform the dynamic of the riverside and historic precinct.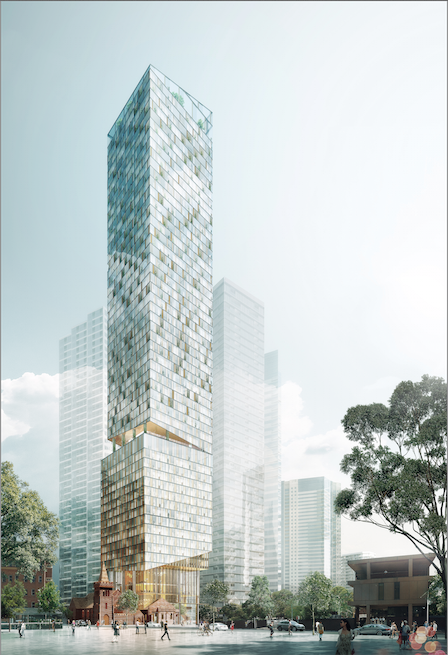 "It's been designed to create vibrancy in the area, during both day and night, without diminishing its historical buildings. In fact, the building's design highlights the historical architectural elements on the site," says Joe Nahas, managing director at Coronation Property. "Locals will be encouraged to experience the unparalleled views of Parramatta, Sydney CBD and Parramatta River from a public rooftop bar on level 54. It's going to become a destination for the entire Parramatta community."
Domenic Alvaro, director at Woods Bagot says the team is delighted to have been awarded this project. "Resolving the challenge of how to successfully integrate the project with the existing heritage buildings has been one of the project's triumphs," he explains.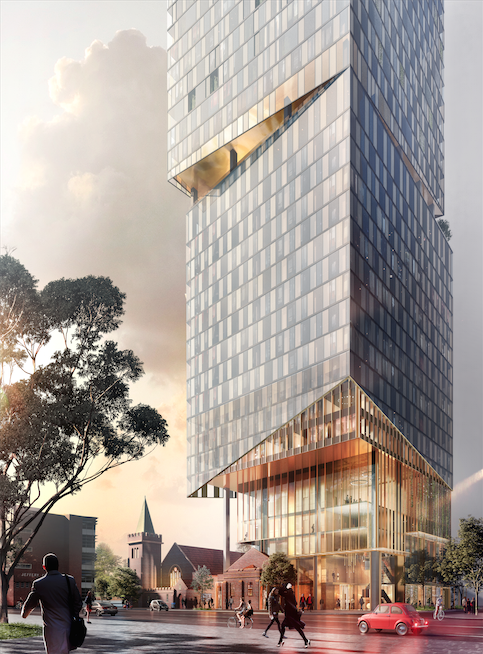 "We considered several successful heritage integration projects in Europe and the US as inspiration. We made the bold move of making the heritage listed St Andrew's Hall the entrance to the building. The building literally sits atop the existing hall and makes its inherent internal structure the feature of the new residential entrance.
"The spire of the St Andrew's Church is reflected in the design of the building's lower levels. It's reflected in all views of the building from all approaches and really makes the heritage structure the hero of the area," he says.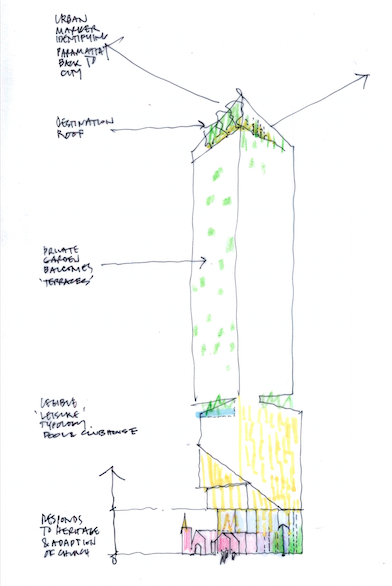 "We wanted to create a feeling of momentum and style, with vibrant activated spaces between buildings – this is an opportunity to redefine what people think about Parramatta."
Woods Bagot, Francis-Jones Morehen Thorp (fjmt) and SJB all submitted concepts to the competition.