Written by: Sara Kirby, Images courtesy Brisbane City Council
The University of Queensland is fighting Brisbane City Council's approval of a 47-storey apartment building planned for construction along the Brisbane River due to the site being of heritage significance.
The proposed tower at 443 Queen Street was approved on December 22 after meeting the City Centre Neighbourhood Plan code. However, the University of Queensland (UQ) is unhappy with the decision and has lodged an application for a hearing on the matter.
The building site sits adjacent to the heritage-listed Brisbane Customs House, the proprietor of which is UQ. UQ argue the site is of heritage significance, and as such, the construction is required to have been subject to an Impact Assessment, which it was not. UQ believe that the tower would not have been approved if it had been appropriately assessed in this way.
The tower's developers, Cbus, were able to avoid an Impact Assessment by taking advantage of the state's transferrable site area mechanism. The mechanism allows building height limits to be transferred between sites, if owned by the same developer and in close proximity. This meant that Cbus were able to transfer the maximum height assessment from their nearby 443 Queen Street.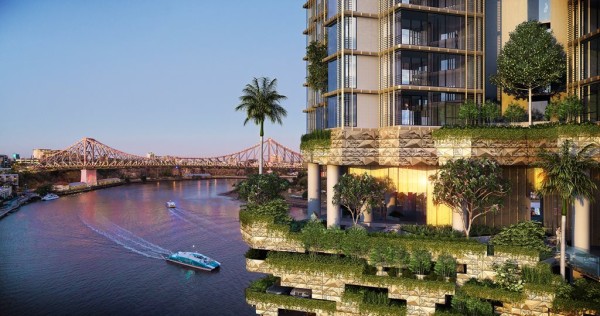 In 2014, Cbus were asked to submit a form as part of an Impact Assessment, however rejected the request by arguing that the building didn't actually exceed any restrictions because of the transferrable site area mechanism – which was originally designed to help preserve heritage sites, argue UQ.
UQ's application is to be heard on January 29.