Images appear courtesy of Studio Pali Fekete architects (SPF:a).
Beverly Hills welcomes a new addition to its exclusive ZIP code, with SPF:a's recent transformation of a historic building into the new Wallis Annenberg Center for the Performing Arts. The original 1934 post office building has been revitalised, becoming a vibrant, state-of-the-art performing arts centre, bringing nightlife and green space to the centre of the Beverly Hills business triangle.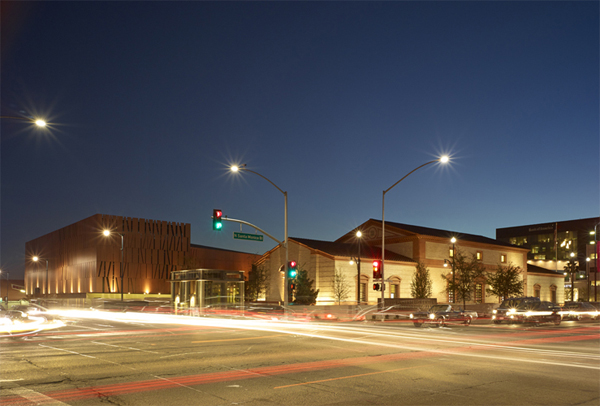 Studio Pali Fekete Architects (SPF:a) restored the historic building, repurposing it and its surrounding green space. The building now contains a studio theatre, café, gift shop, administration and a three-classroom theatre school. A new 500-seat theatre building was also erected on-site, connected to the original post office building via a public promenade and sculpture garden.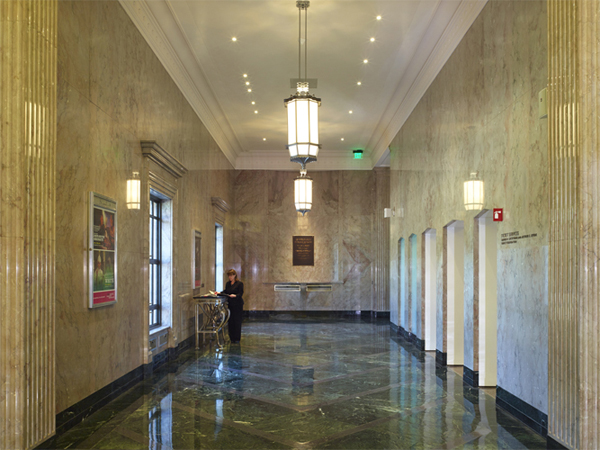 The site's most distinctive feature is a copper-coloured façade constructed from concrete envelope-shaped panels, a symbolic acknowledgement of the abundant letters which once passed through the site. The result is a beautiful abstract textural pattern, with each envelope being slightly different.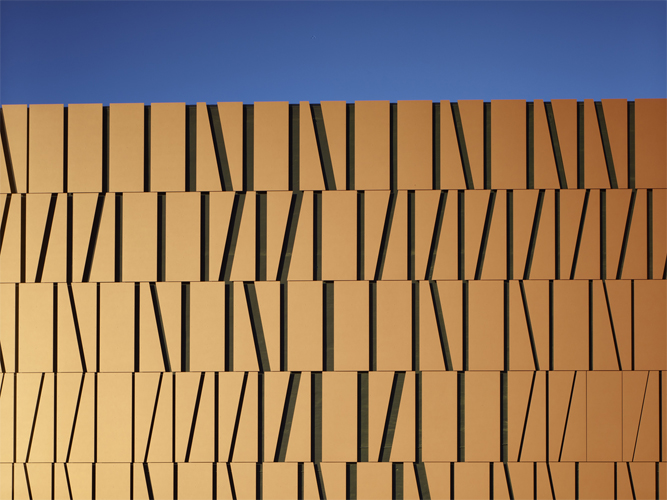 The site's revamp is in itself a symbolic acknowledgement of its past, as what was once the centre of communication processing and distribution becomes a centre for the dissemination of culture and arts.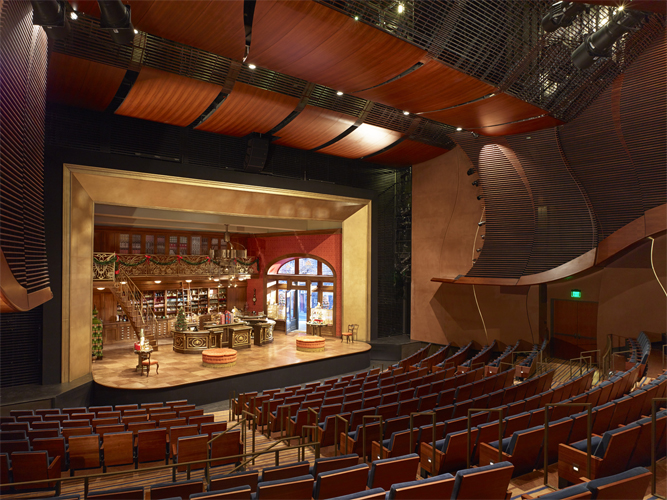 The project has won several awards including the Los Angeles Conservancy Preservation Award and the American Architecture Award among others, receiving recognition for reuniting contemporary architecture with 'Old Hollywood' and acknowledging the local Beverly Hills history.