Written by: Sara Kirby, Images by Peter Bennetts.  
An extension on an existing home, The Kite by Architecture Architecture is a pocket of open and functional space which gracefully escorts one from indoors to the outdoors.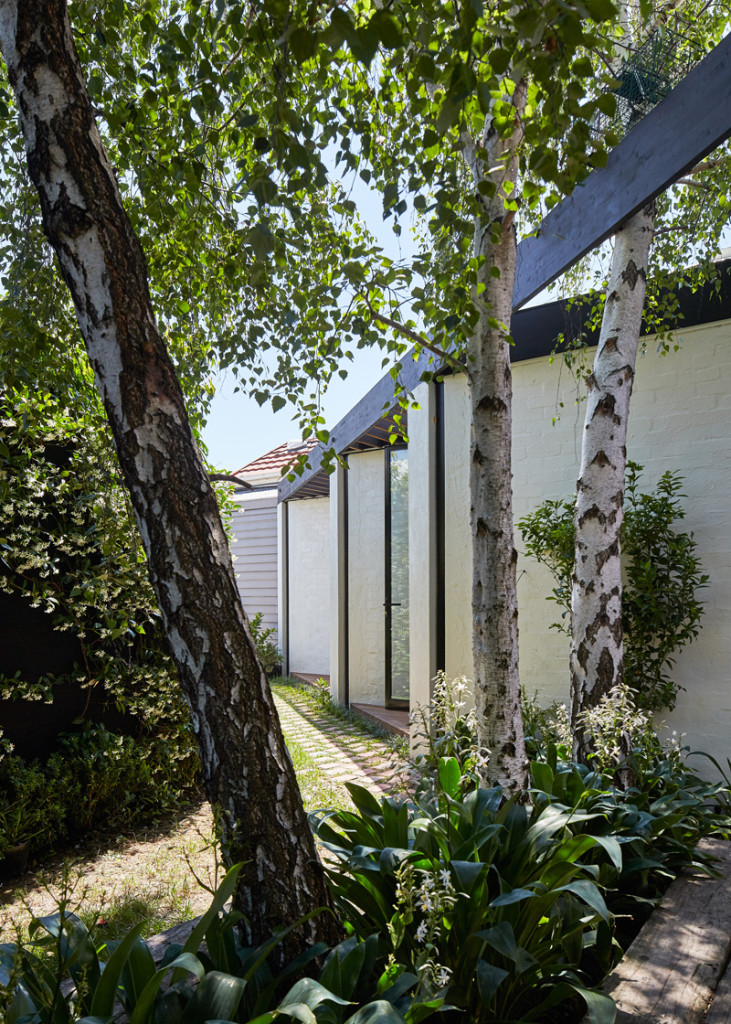 Featuring a straight-line bench, the open plan kitchen, dining and living area sturdily remains as such, providing maximum exposed space for unobstructed movement between one end of the extension and the other. Edged by a large pivot window and door, the border between in and out is brought down as they are opened, allowing the area to be filled with a summer's breeze.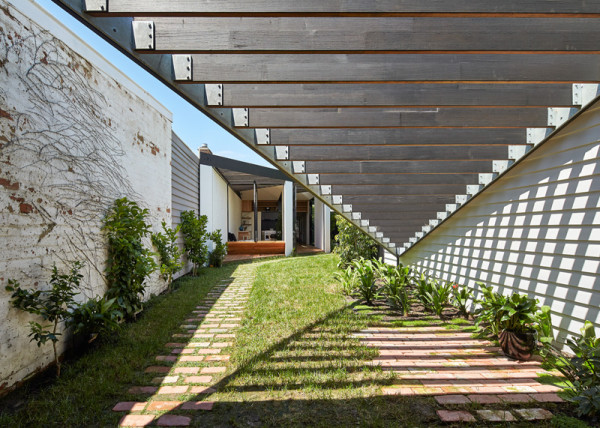 The angled ceiling is centred by a black beam, which naturally leads the eye from wall to wall and concludes at a pair of triangular structures which jut down from the ceiling surface. Painted in the same clean white as the walls, these structures are defined by prominent black stripes – a pattern which continues along the structure and out beyond the wall, emerging upon the tapered outdoor cover. Rather than a solid structure that leaves a firm blanket of shade in its wake, the cover is composed of gapped timber slats that instead throw down equal amounts of sun and shade, much like a canopy.
Its outside surrounded by silver birches – their trunks white and splashed with black – the similarly toned extension has been created with its surroundings in mind. While this is subtle, the structure is also marked by strong and contemporary motifs. Triangles beget triangles both within and without the extension, their sharp edges contrasting against the soft garden they neighbour. At once soft and bold, The Kite is an extension that finds the perfect balance between blending in and standing out.