Interview: Jan Henderson, photography below by Trevor Mein.
JH_Did you always want to be a designer? Tell me about your early years.
NK_My childhood taught me tactics of perception and survival. There was no privilege, no parental influences, no education of quality to speak off. I experienced life as if every decision had real impact on survival, nothing was trivialised or taken for granted. My parents like so many migrated post war from Greece, we all suffered the indignity of a peculiar Australian sense of assimilation. Now of course we treat this influence as a unique Melbourne cultural phenomenon. Unfortunately due to illness they both returned to Greece to live out their brief time. This left me with a fundamental decision, which was, to return to Australia alone for an education. There was no real choice. Without parents in my teenage years I spent time on construction sites earning a living as a labourer. With lots of spare time I immersed myself in peculiar literature usually of a philosophical nature. Russian and French authors were my usual preference. Here emerged the first two meaningful sparks of influence, 'making' and 'thinking'.
What was your training and how did you find yourself in design?
I managed to get into Adelaide Boys High School and eventually this lead me into a university course of chemical engineering. My studies included both physics and mathematics all very useful foundations for my next journey. I dropped out of the course right in the middle of midterm exam and felt that architecture was my destiny. I commenced an interior design course in 1980 and almost 20 years later I finally sat the architecture exam via a night course. Now I am actively pursuing a third degree in urban design – the true trifecta of the entire built form creative spectrum.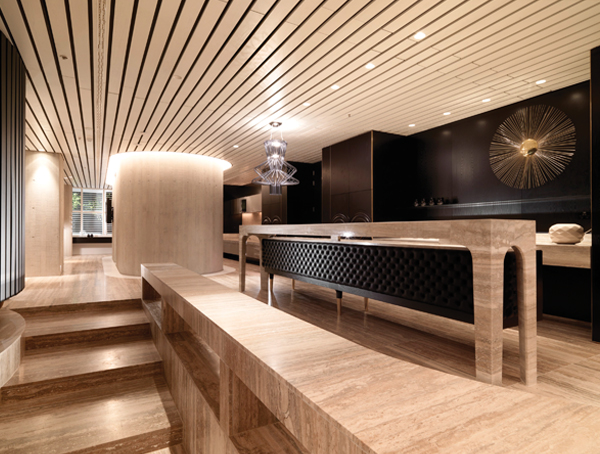 Who has influenced you most in your professional life?
I was very fortunate along my journey to have been influenced by significant mentors and collaborators. Collectively they have made me who I am today and contribute to the variety of my repertoire. The first notable influence was with my relationship with Sue Carr at Inarc. Over ten years we forged modernism and minimalism into Melbourne creating then some of our cities most significant workplace and residential interiors. One eventful day I ran into Nonda Katsalidis and agreed to collaborate on some of his projects. He taught me the value of art and craft in architecture and together we conceived AIA gold medal winning spaces and set the climate for what is now the current apartment boom in Melbourne.
As a lifelong friend Steven Cornwell and I have drummed up a very idiosyncratic working relationship. With his brand strategy genius we have finally determined a very particular methodology or choreography of full spectrum design services that binds client vision, brand strategy, interiors and architecture. Later, he introduced me to Paul Hecker who has also become a protagonist in many of our defining projects that today set the benchmark for various residential and hospitality attitudes. More recently with my global reach I have been privileged to work with some of the greats in contemporary architecture such as Vishaan Chakrabati, a partner from SHoP Architects. Together we are about to launch a new mixed usage Typology building in Melbourne that responds to increased densities in cities. My relationship with Ross Donaldson, our current Chairman, has forged a new format for the next generational multidisciplinary architectural practice of the future. It is a divergence from the single identity studio practice and defines the Woods Bagot DNA of our Global studio practice. Together we are about to launch a new mixed usage Typology building in Melbourne that responds to increased densities in cities.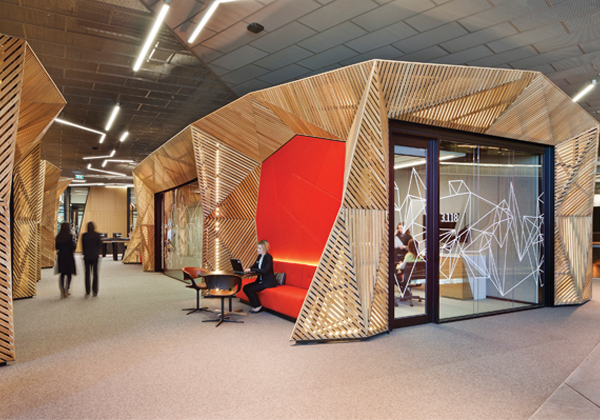 When did you join Woods Bagot? Tell me why this practice?
I joined Woods Bagot in 1993 following one of those awful down cycles where there was not much work around. Strategically I knew that this was my entrée into architecture and I could slowly manoeuvre myself into a different typology of projects. At the beginning I was still involved in securing some of the largest fit-out work in the city and as my reputation became known it eventually progressed into some basic architectural projects starting with small showrooms, such as the Space, Unifor and Vitra Showrooms. It was at this point that the interior section began to influence the architecture.
When you were designing which projects were the most challenging and rewarding?
One of the most challenging and fulfilling projects of its time was the IVY in George Street. It encapsulated everything that inspires me – urbanism, architecture, interiors, decoration, music, food and landscape. Projects like this absorb your lifeforce, you leave something behind in them that is a secret part of you.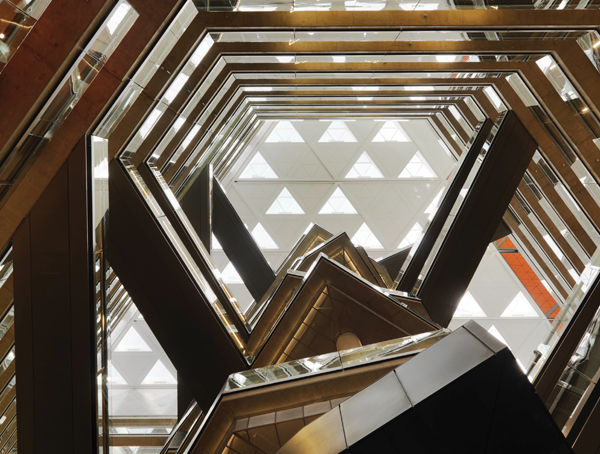 What are the milestones, defining moments of your career?
There are many milestones and many more to come. They have ranged from convention centres to towers and medium density residential complexes and culminated in 700 Bourke Street. This project is another exemplar of conspiring urbanism, architecture and interiors into a holistic project, all of which are inseparable, and as a result, for me, one of the most thrilling interiors to experience.
You come from interiors and now head up one of the most illustrious practices in the country and indeed the world. What does this mean to you and to Woods Bagot?
My role now as CEO is a reflection of our maturity and we have collectively decided to place creativity at the highest value of our organisation. In many ways while I have been liberated from the detail of projects it's made me more attuned creatively to set a vision for the whole organisation to pursue and embed in their projects. It has also increased my powers of critique and design enterprise. There are so many new projects on our drawing boards that are benefiting from this insight, evidenced with many of our new projects such as SAHMRI and NAN TIEN University and Z-PARK tech centre in Beijing.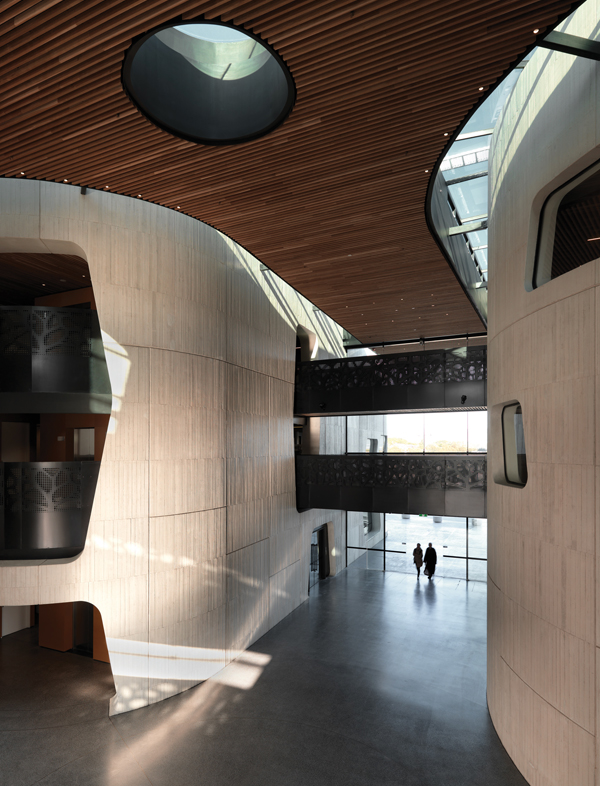 Tell me how you see interiors and the role of interiors within Woods Bagot?
Our positioning in the market is centrally through our knowledge of interior typologies, our best projects are those whose conception comes from a description of the interior or the blend of our sector typologies. It's through this deep understanding of interior experience that we determine what the building envelope should be. I'm not saying it's the only influence but as cities become more dense and complex the relevance of the ground plane and the interior take on profound meaning. We all crave authentic experiences, as users we are less tolerant of inconstancies in quality as the world can no longer be fooled by singular moments or the shock of the new.
What do you want to achieve in your new role and how will you influence the practice?
At the end of my tenure I would like to think that we have redefined the language of architecture and design, not around form for its own sake, but by this intriguing new intersection of digital technology and physical space. We are currently implementing a new form of virtual studio/portal into which we allow our entire organisation to contribute to the design process. I am in a way predicting the demise of the single genius architect and elevating true value of collective authorship.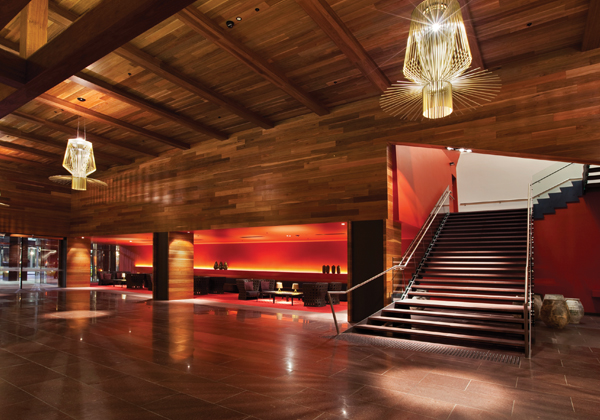 Do you have other interests besides design? If so what and do they influence the way you see design.
As design dominates ones consciousness whether it's creative, spatial, organisational or intellectual it becomes so overwhelming that hobbies seem like a distraction from the addiction. The main interest is in the human condition and its relationship to space and environment. The greatest pleasure is always seeing people engage with space and place in our cities. Their faces or their tweets tell us everything we need to know or need to change.
Inside 89 – The Winners Issue is on newsstands now, and available through Zinio.