It's official, Melbourne's outer east is undergoing a development boom, with recent news Asian Pacific Group has successfully been granted a permit for the largest ever development outside of the inner city of Melbourne. The Whitehorse Towers in Box Hill will consist of mixed-use purpose with residential units, a hotel, retail outlets and recreational tenancies. At 115 metres and comprising 36 levels (the shorter 26-level tower will stand at 84 metres), the building will be designed by Melbourne architect Peddle Thorpe.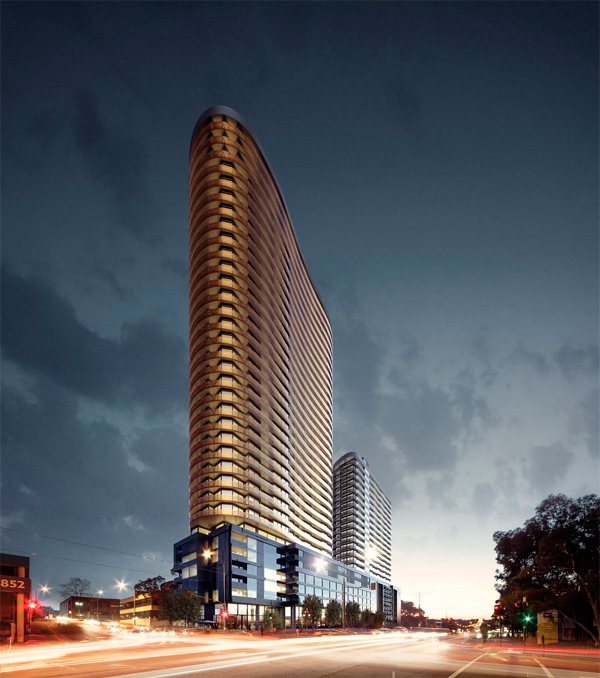 The Asia Pacific Group's portfolio includes Melbourne's Art Series Hotels, as well as large scale commercial and residential developments. Over the last two to three years, the company has expanded its projects not only within Melbourne but also to regional Victoria, South Australia and Queensland. The group has grand plans for the Melbourne suburb; Asian Pacific Group's CEO Will Deague has stated, "Following [the development's] completion in 2017, we want it to act as a launchpad for creating a second city within Melbourne."
The suburb of Box Hill, surrounded by hospitals and universities, has well-developed accessible public transport. Its proximity to existing infrastructure has made it an attractive location for previous developments, such as the 34-storey Sovereign Square designed by Buchan Architects set for completion in 2017.
Given the significant size of this project in a traditionally residential area of Melbourne like Box Hill, the impact Asia Pacific Group and other large scale developers will have on the changing face of Australia's sprawling environment is a contentious issue, not only for planners and architects, but for suburban residents in the coming years.
Questions arise as to how a large scale development such as this impacts our built identity, and whether our non-urban zones are as important as central areas in defining the essence of our future city.