Article by ADR contributor Bryan Chung. Images appear courtesy of shigerubanarchitects.com.
In May, shortly after a series of devastating earthquakes killed thousands of people in Nepal, destroyed countless homes and ruined numerous architectural treasures, acclaimed Japanese architect Shigeru Ban announced a 3-stage plan to build emergency shelters in Nepal.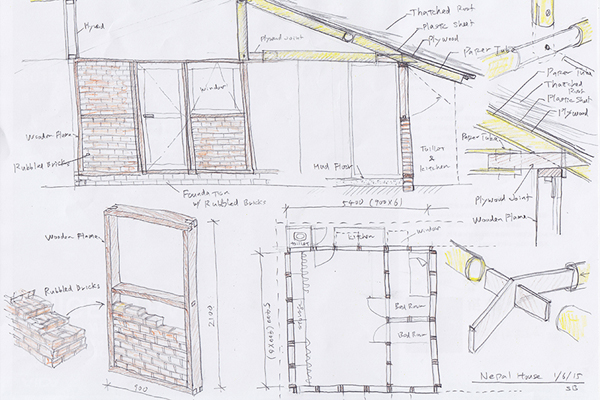 Over two months, Ban has worked with his humanitarian relief organisation – the Volunteer Architects Network (VAN) – on the first two stages of his plan. They will firstly provide simple sheet tents for the homeless and, secondly, will devise a shelter typology that can be quickly assembled from local materials and later modified to create a more permanent building.
In a press statement this week Ban released the design of his emergency shelters, paying homage to the existing vernacular style of the region, with foldable windows bearing close reference to those found in traditional Nepalese architecture.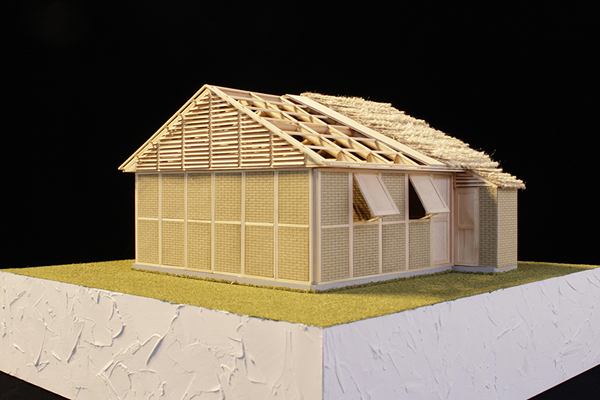 The shelter's structure is based on a modular 3ft x 7ft wooden frame, with optional masonry functioning as a secondary structural system. The simple construction method of the wooden frames allows for rapid transportation and assembly. A truss roof made from local paper tubes can be secured on top of the wooden frames and covered with waterproof plastic sheeting, meaning that people can immediately begin to inhabit the shelters.
Subsequently, the inhabitants can stack brick rubble salvaged from the earthquake inside the skeletal wooden frame and slowly complete the construction themselves. The building footprint can also be customised for various uses, from small homes to larger medical or community facilities.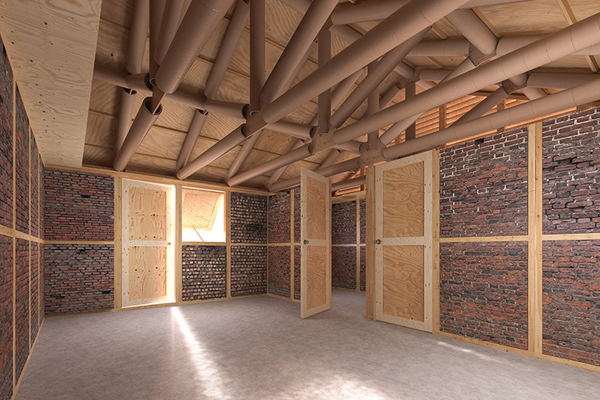 Ban's shelters will provide crucial housing in the post-disaster period while Nepal rebuilds its cities and villages, during which there will be an urgent need for safe and reliable housing.
The first prototype of Ban's shelter was assembled in Japan. The shelters will be built in Nepal starting this August, using locally produced paper tubes and secured with duct tape joints.
See below links for our previous articles on Shigeru Ban's disaster relief and aid related projects, including their effectiveness.