Article by ADR contributor, Doug Ross.
As the ferocity and prevalence of natural disasters grows, the role of considered, contextual design in the construction of our homes and cities has never been more important.
No country is immune from environmental forces, and as recent tropical cyclones in Queensland and the Northern Territory demonstrate, Australia is well acquainted with the ferocity of extreme conditions. But in the face of these increasingly frequent weather events, an opportunity for innovative and inspired design fosters the growth of correlated industries, while developing resilient urban environments.
With this in mind, ADR takes a look at some international and Australian examples of environmental forces inspiring the design of both residential and community buildings.
Cyclones – Stamp House
Images courtesy of Charles Wright Architects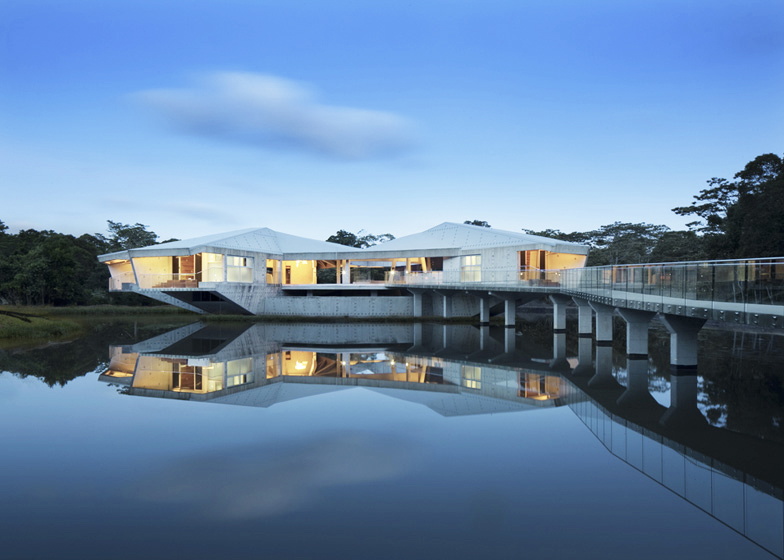 Leaning towards the heavily conceptual, the durability and strength of Stamp House's construction is very much a part of its design ethos. Designed by Charles Wright Architects, the building sits on the edge of a lake in Cape Tribulation and responds directly to its tropical location. Existing norms and expectations play little part in the formation of the building's character, and as architectural reviewer Patrick Bingham-Hall noted, Stamp House should be seen "architectonically as part of a genre categorised by latitude rather than nationality."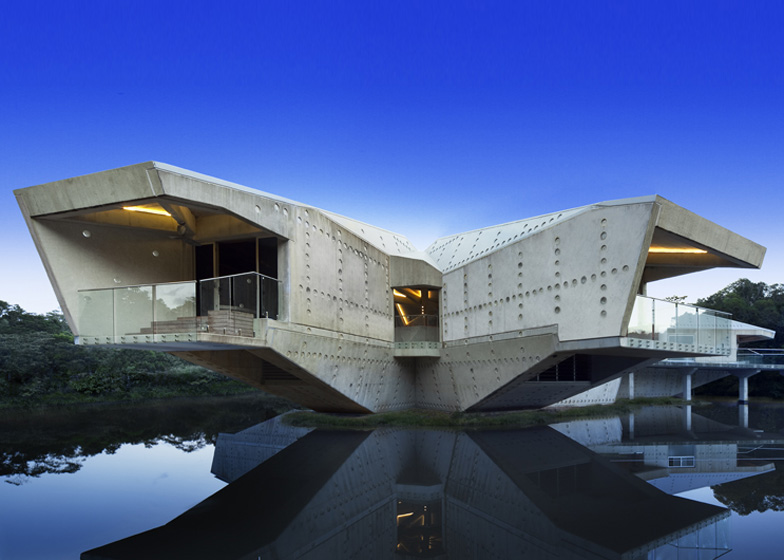 The building is not only self-sustainable, with solar panels and a 250,000-litre water system designed to recycle fresh and grey water, but it is also designed to withstand the state's fiercest cyclonic winds.  Charles Wright Architects describe Stamp House as a "safe and secure off-grid structure, carbon neutral in operation, as luxury retreat & sanctuary – an enigmatic bunker. A new tropical architecture of resilience, both brutal and elegant."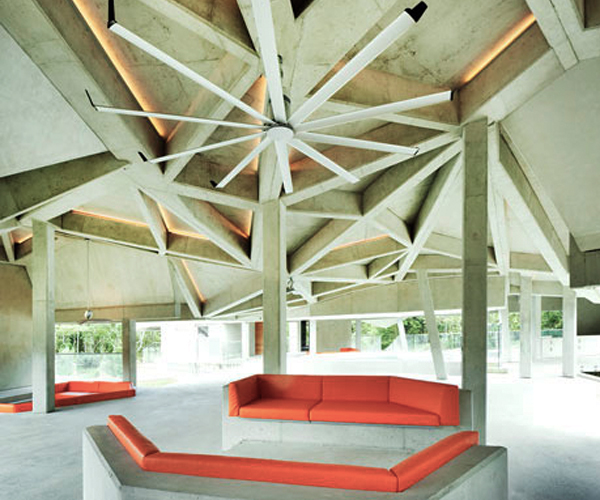 Tsunami – The Tsunami House, Washington
Images courtesy of Lucas Henning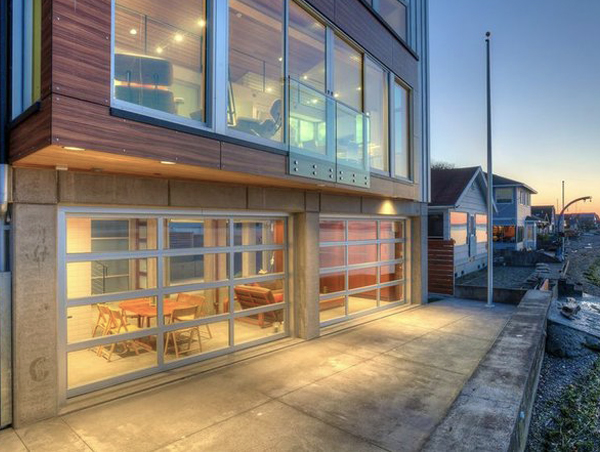 The path of least resistance led Designs Northwest Architect's plans for this ocean-side home on Camano Island, Washington. The Tsunami House is constructed to capitalise on its outstanding ocean views, with the main living area situated on the first floor. The design of the ground level, dubbed the 'Flood Room', oscillates between opposing principles, as the construction materials used needed to be robust enough to endure high winds in order to protect its residents, while the Federal Emergency Management Agency's requirement for the area to withstand flooding meant its walls had to be weak enough to break away in the event of a flood.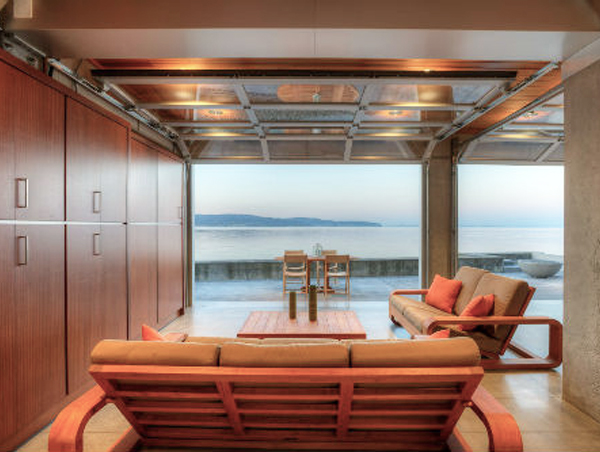 Fire – The Convertible House
Images courtesy of Designology
Designed by Kevin Starling of Designology, this home is situated near Trentham in Victoria and is a calculated response to the state's ongoing fight with both bushfires and flooding.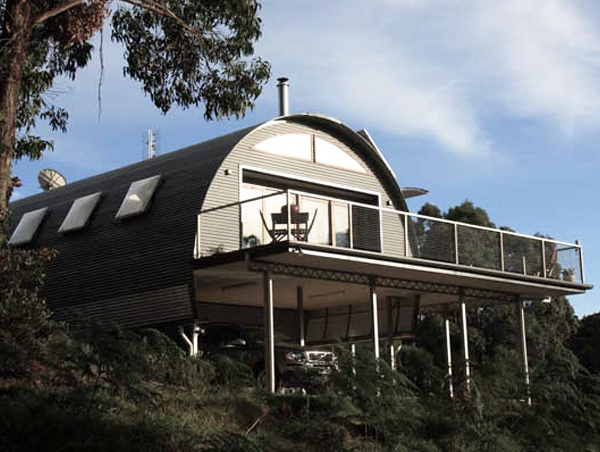 The Convertible House relies heavily on its arched structure to provide strength and resistance against environmental forces, wWith its ubiquitous tin exterior evoking a decidedly Australian aesthetic. Its prefabricated construction method allows it to be built quickly in the wake of natural disasters.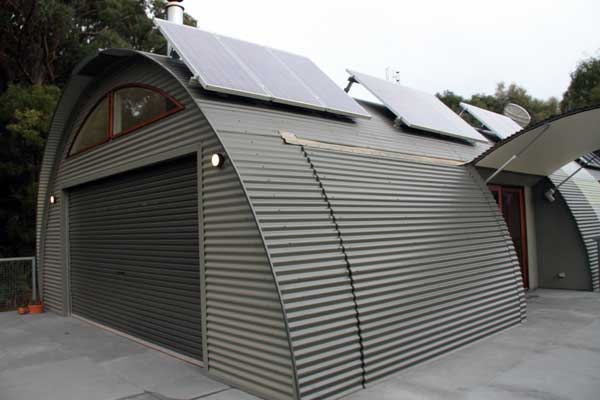 Earthquake – Oranda Jima House
Images courtesy of Van Der Architects
In 2011 the Japanese town of Yamada-machi was hit by a devastating earthquake and subsequent tsunami. A number of international companies came together and decided to construct a building within the town that would be a safe haven for children to come to play and heal following the disaster.
Dutch firm Van Der Architects designed the community centre out of wood, not as a stronghold against the outside environment, but as a reflection of the past and a welcoming place for a community devastated by the 2011 disaster.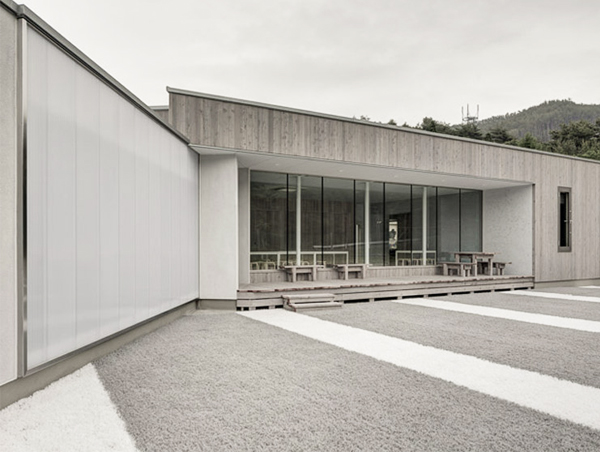 "The building follows the programmatic requirements in a linear way, however, instead of designing a long rectangular building we decided to twist the building into itself thus creating a space that feels safe and enclosing," said the architect.
"We decided on using wood, as from a design point of view, it expresses well the image that I wanted to create with the building; a simple, silent structure, designed from the inside out."