Perched above Lake Michigan and surrounded by the Indiana Dunes in the US, this house by Bamesberger Architecture captures the essence of a modern lake home.
The home of approximately 5,000 square feet is separated into three functional boxes, which rotate towards each other and face the lake to accentuate views of the trees and water, while maintaining privacy from neighbouring homes. Each room in the house has windows that draw your eye outside towards specific views.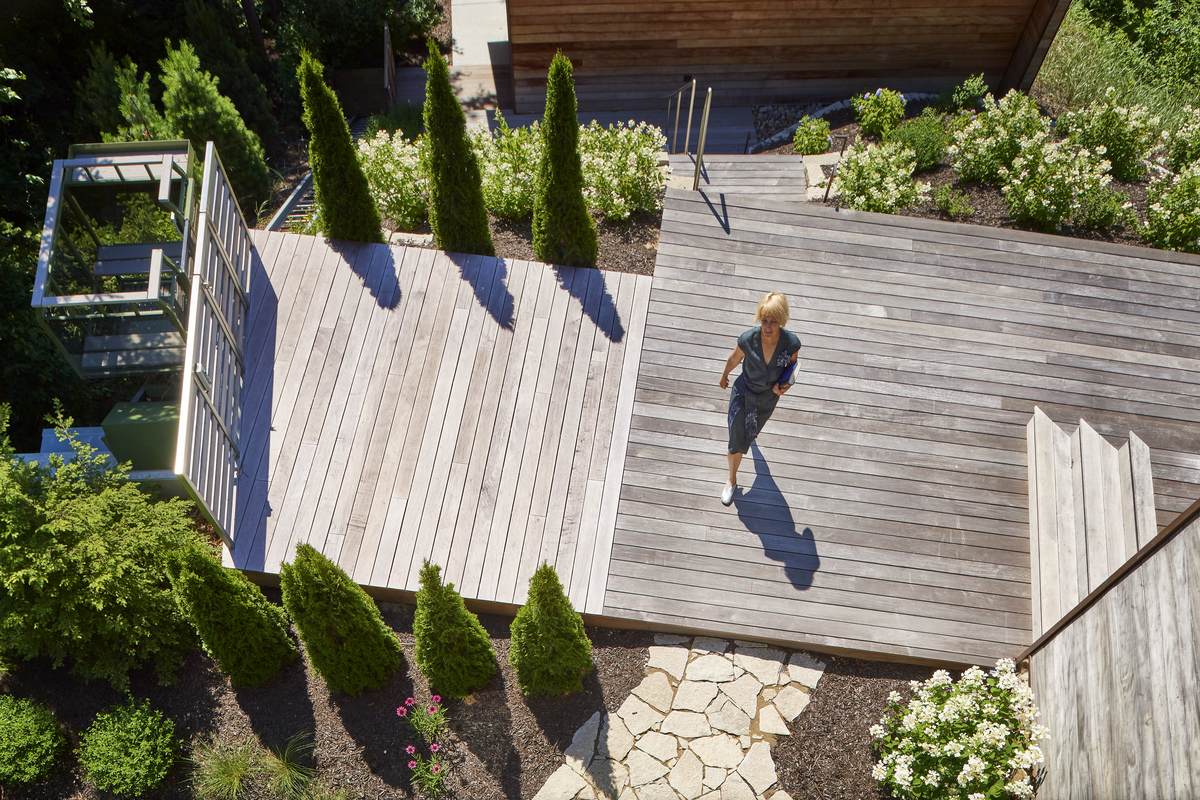 "Early discussion with the clients, both architecture enthusiasts, focused on highly functional spaces, natural materials that would age well, and a reference to one of the clients' favourite houses, the Norman Fisher house by Louis Kahn," explains Fred Bamesberger, founder, Bamesberger Architecture.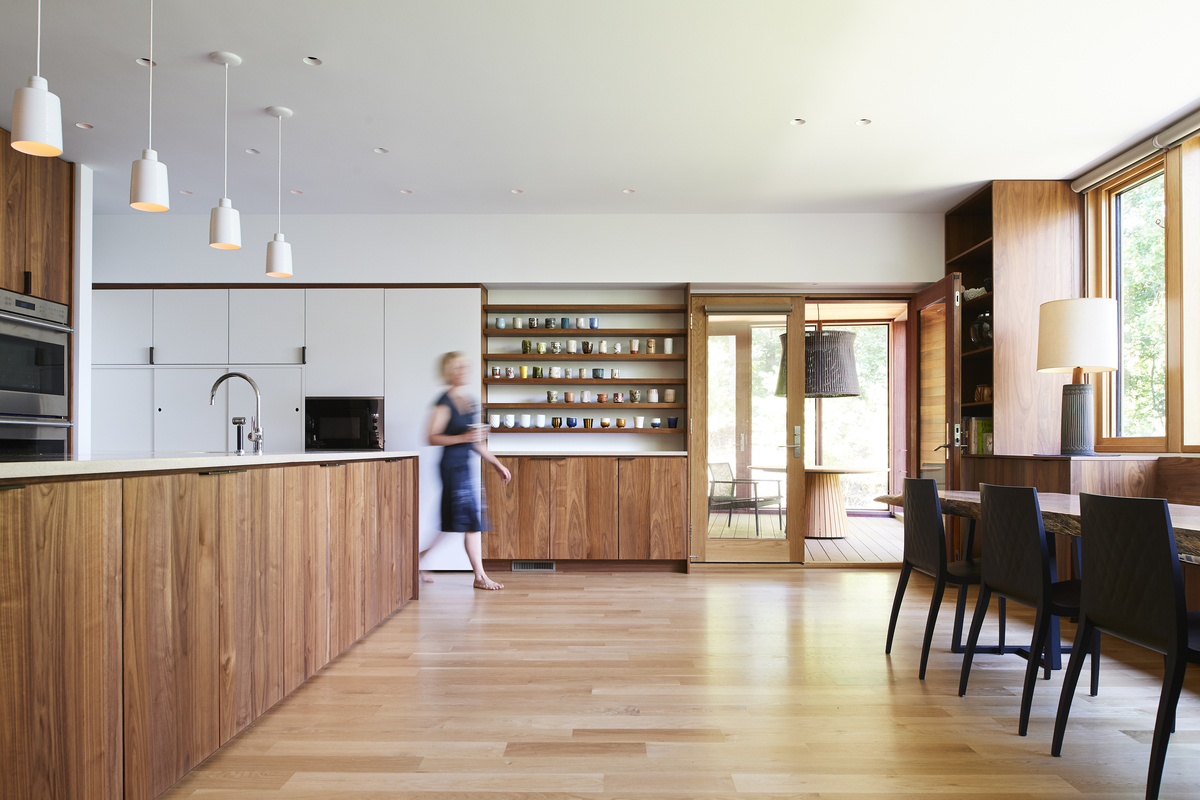 "The owners requested adequate wall space with museum-quality lighting control for their art collection compiled over their many years living abroad. They also asked to incorporate several antiques: a large rolling door, antique bath house tile used in the bathrooms and a large tansu cabinet that figures prominently between their kitchen and living room."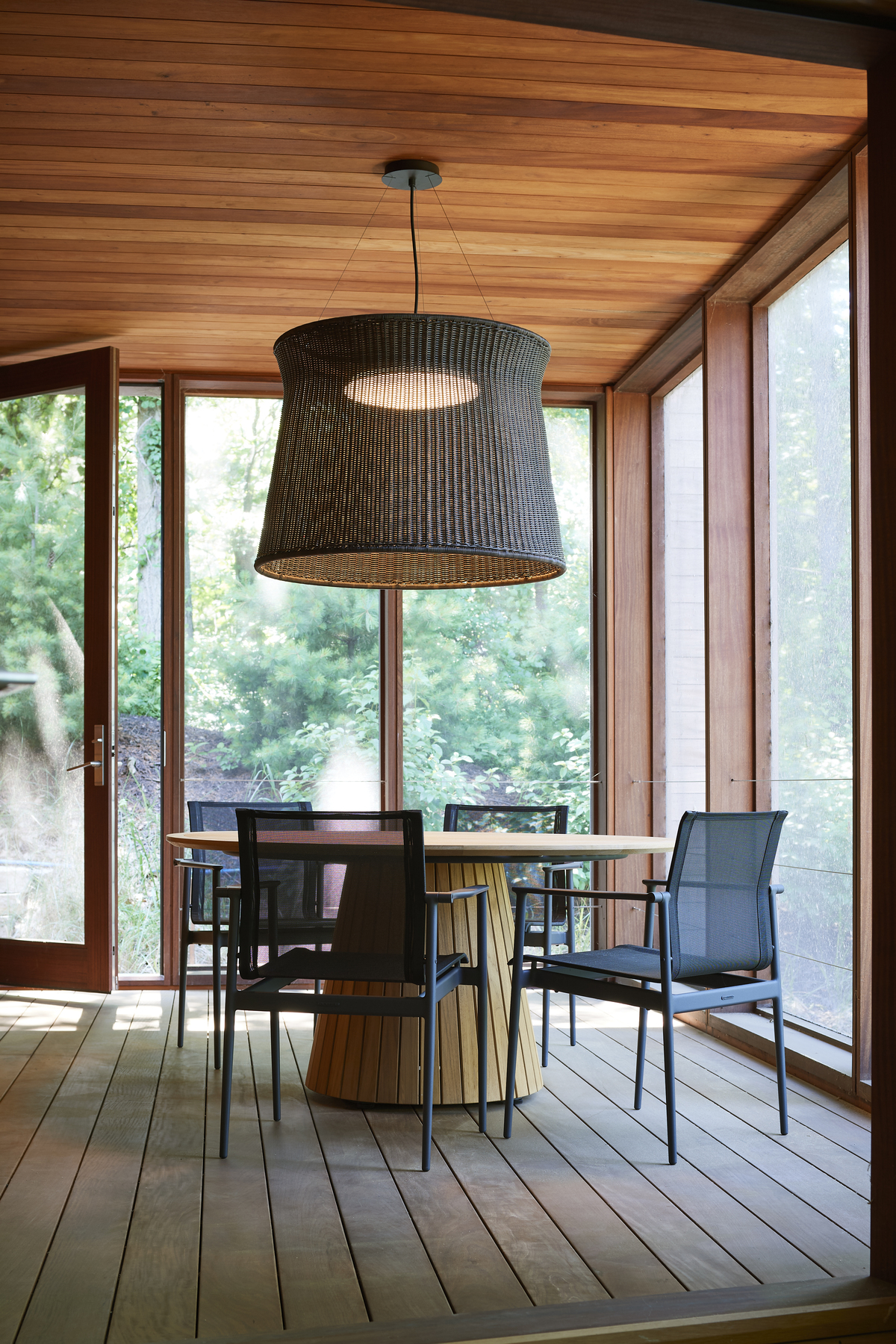 The approach to the house is from the south, where visitors are greeted by a taut exterior skin of mahogany and copper, chosen for durability and graceful aging. Ipe wood stairs and a funicular lead through native plantings to an entry deck and a six-foot-wide door.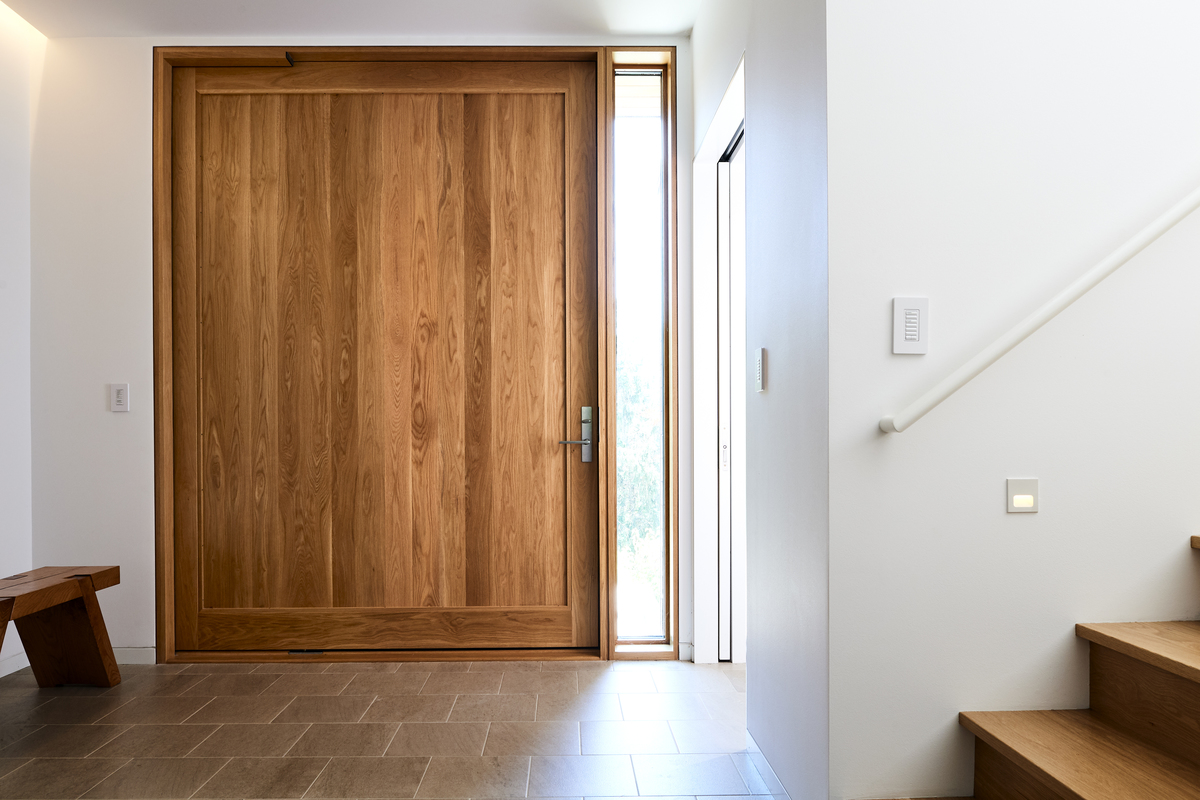 The door pivots on entry to the main floor and public space, which includes a kitchen, dining room, living room, and art studio. Parents and adult children are separated by floors: downstairs sit bedrooms for the client's two daughters as well as an exercise room. Upstairs houses the master suite, dual offices and a private sunbathing roof deck that faces native treetops to the south.
Photography by Fred Bamesberger and Bob Coscarelli