Architecture and design practice Architectus has completed the design of Stage 1 of Canberra's new Light Rail network, Canberra Metro, which makes direct reference to the form of the Brindabella mountain range that is the backdrop to the city. 
Responding to the context and climate of Canberra, Architectus has created a "high quality, attractive and comfortable transport experience" over the 12-kilometre light rail network that links the northern town centre of Gungahlin to Civic.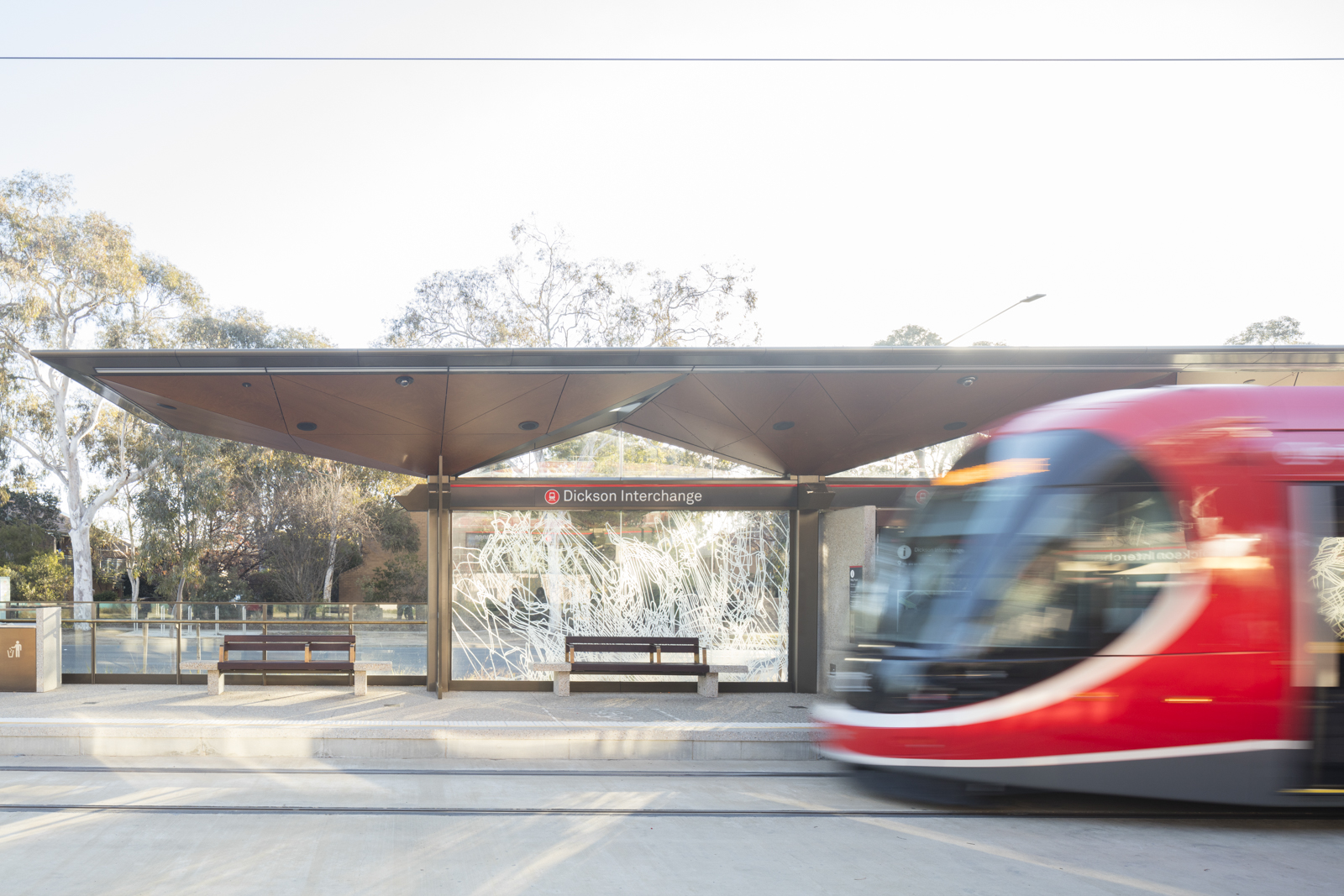 The design of the light rail corridor responds to the Canberra landscape as the context changes from the northern precinct of Gungahlin to Civic in the city centre. In the north, the planting of native grasses provides a natural backdrop, leading to the Federal Highway and acting as the gateway to the capital.
A continuous tree canopy shelter of over 1,000 new native eucalyptus mannifera formalises the streetscape towards the city.
A key factor of the design of the light rail stops includes a response to Canberra's continental climate; each stop features full-height weather protection screens, avoiding the gap typically found with shelter designs and addressing the wind-driven rain and chill.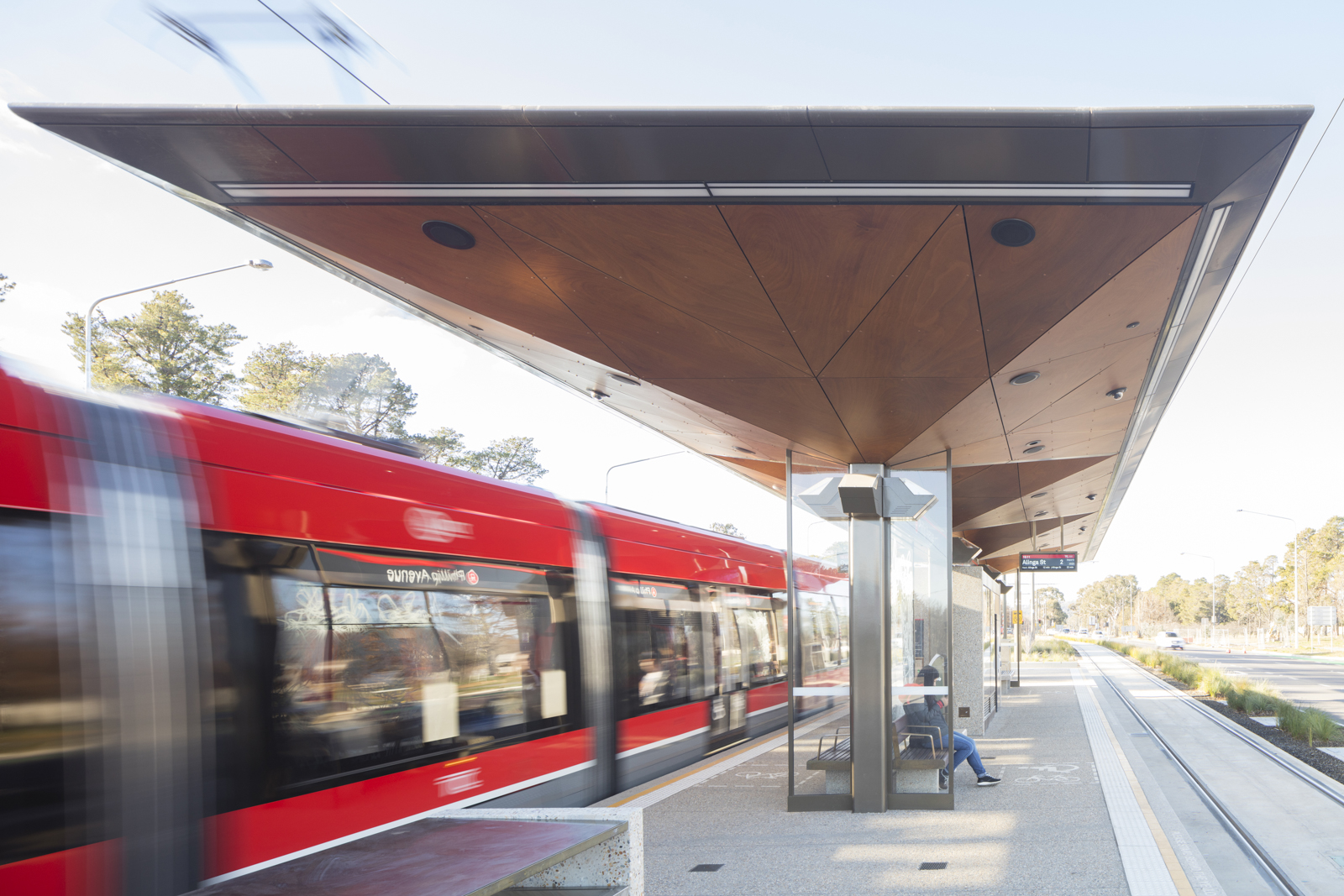 To define the character of urban spaces along the light rail corridor, Canberra artist Hannah Quinlivan has captured the rhythms of place within site-specific artworks, interpreted through glazed screens, each unique to their individual context.
Architectus principal Kevin Carrucan says: "The light rail provides urban design of a world-class standard which delivers a memorable, dignified entry to the city and enriches the public domain, stimulates urban renewal and builds community pride and identity."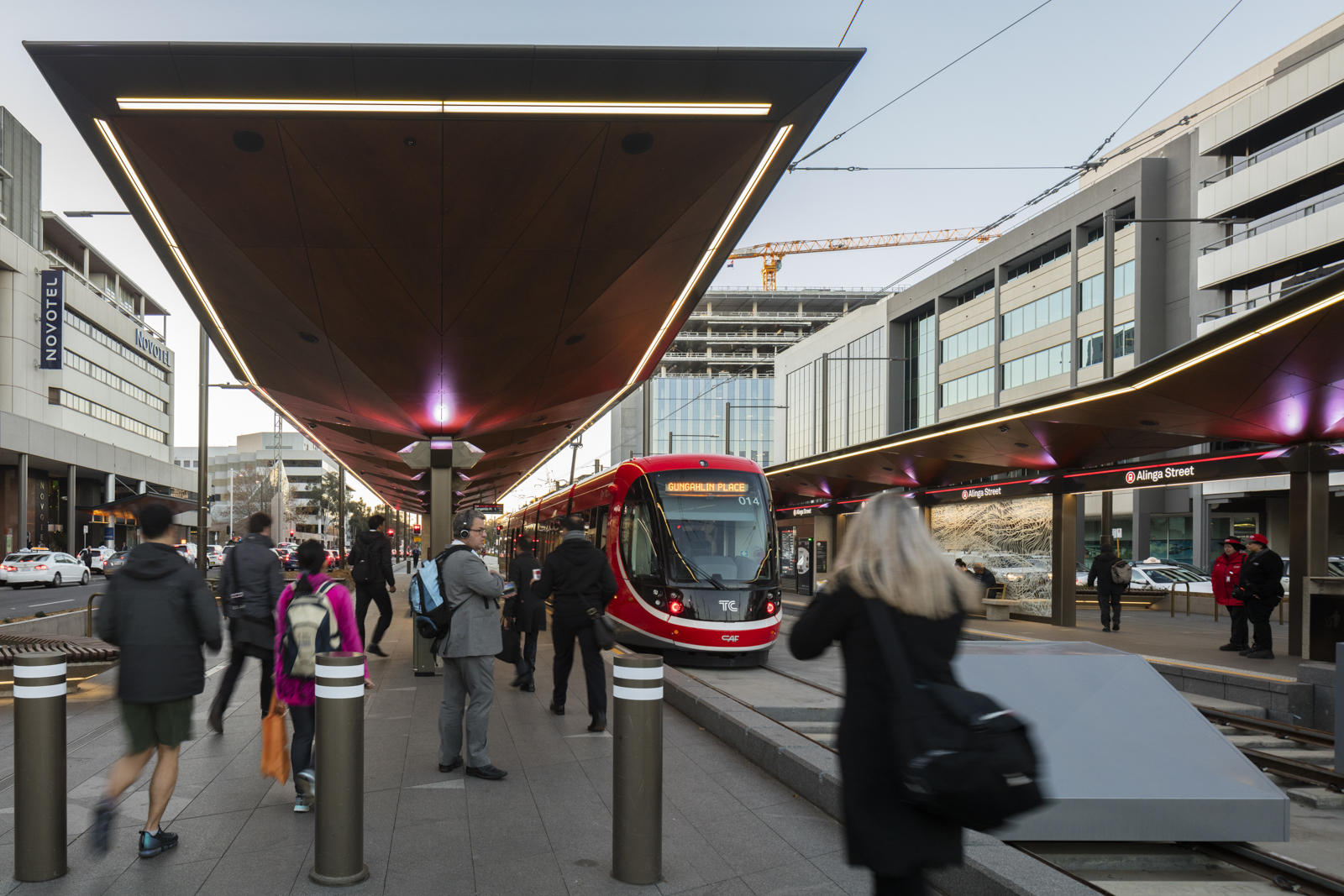 "The project team's extensive local and international rail experience, paired with dsb Landscape Architects' ingrained local knowledge was a crucial factor in the development of this city-shaping network."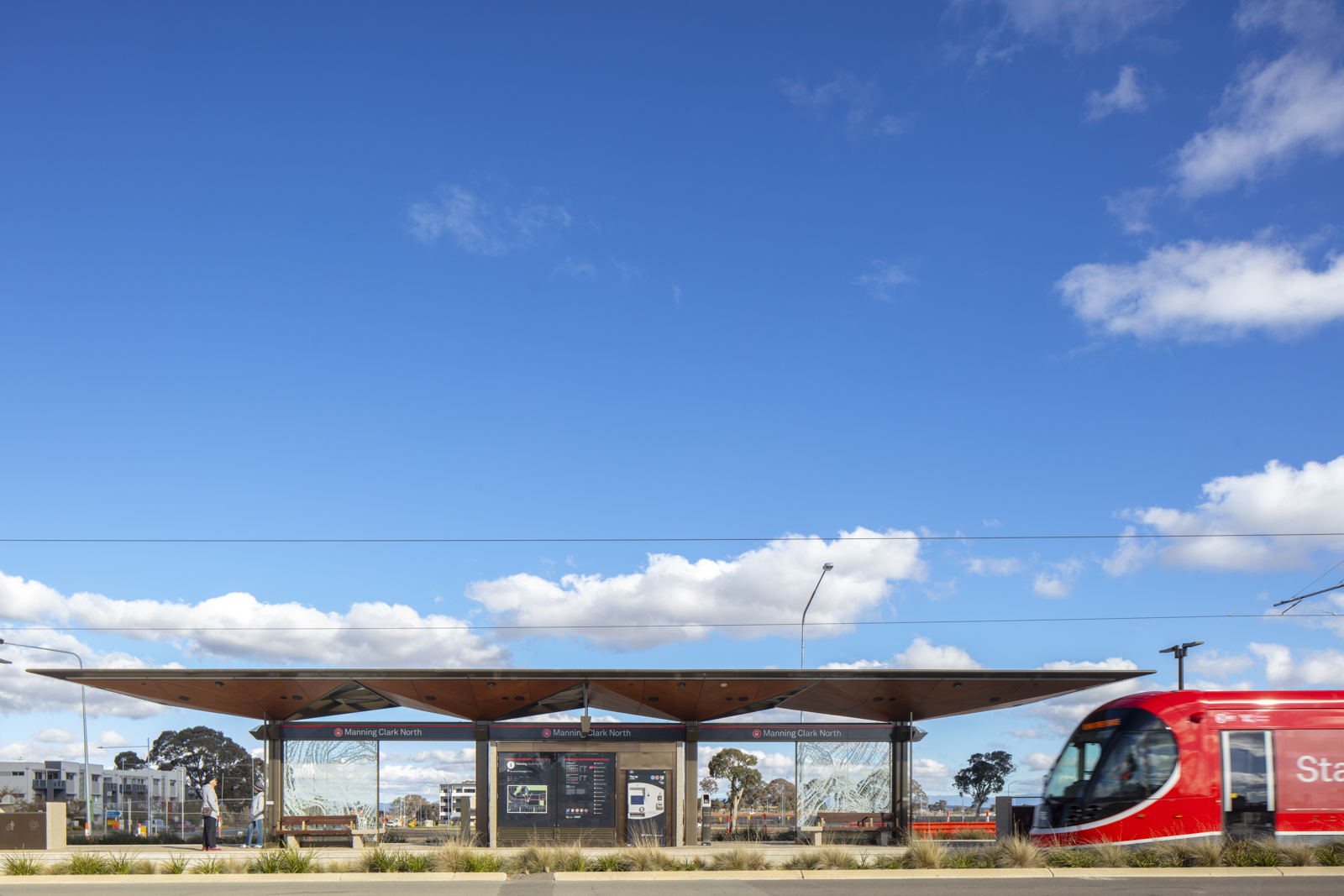 Sustainability is another key part of the design and the light rail has achieved an Infrastructure Sustainability (IS) Council of Australia Design v1 Excellent Rating.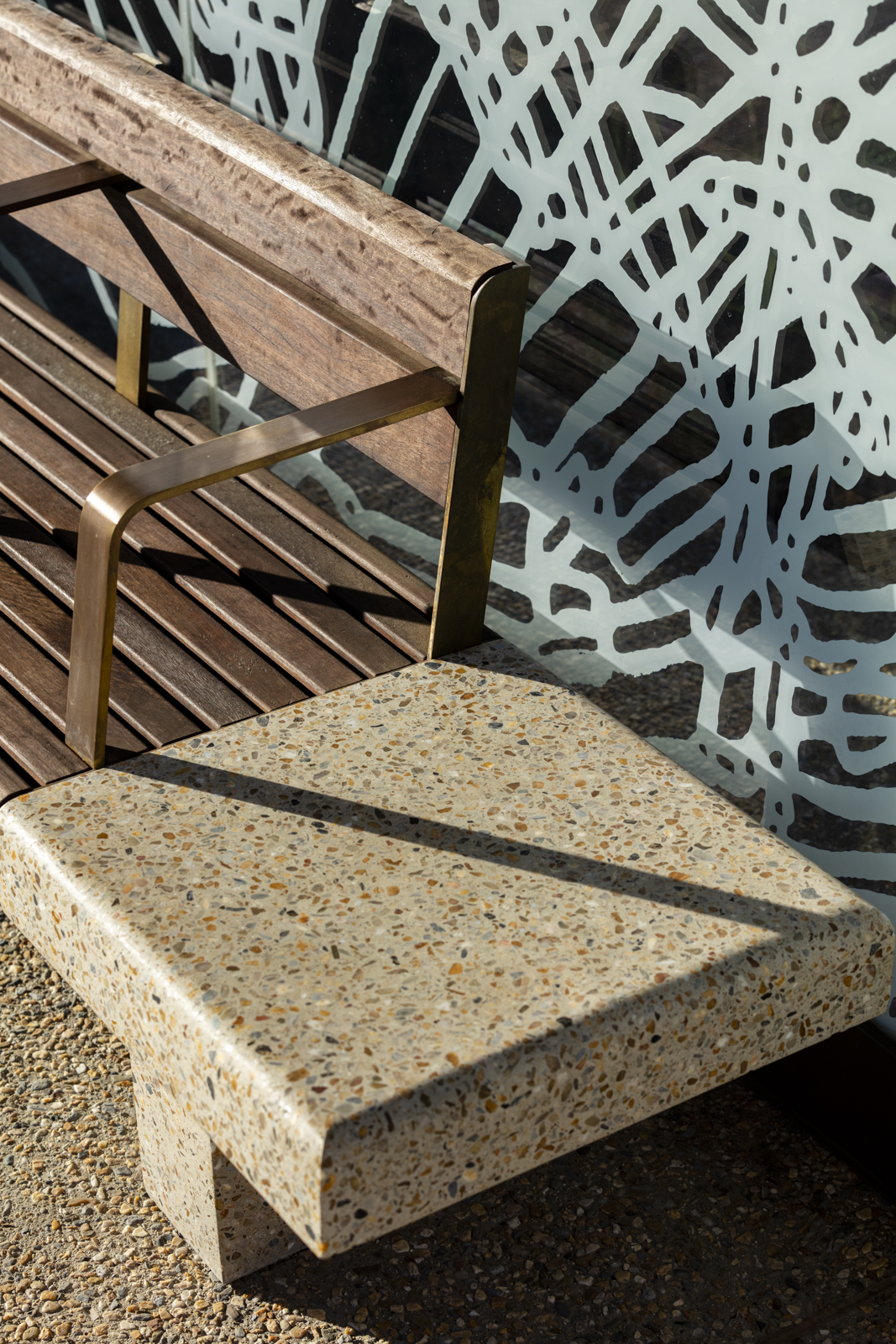 Architectus worked with the Canberra Metro Consortium, Transport Canberra and The National Capital Authority on the design.
Photography by Brett Boardman