One of Bali's go-to destinations – Potato Head is a one-of-a-kind wellness resort priding itself on sustainable designs. 
Founded by Indonesian entrepreneur, Ronald Akili, Potato Head vibes off the "Good Times, Do Good" mantra, which guides the organisation to follow the principles of having a positive impact on the environment.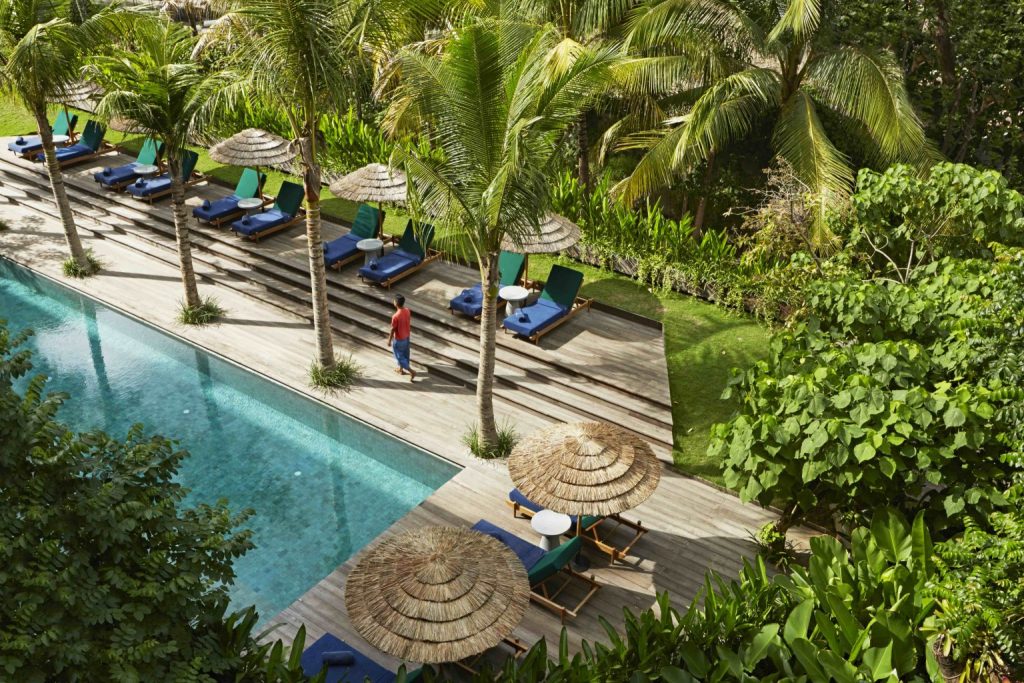 Potato Head thrives with the motto of "Waste isn't waste until it ends up in a landfill" and with its latest N*thing is Possible exhibition collaborating with OMA/AMO the brand is on a mission towards zero-waste.
The exhibition shined a light on conscientious care for the environment and combining it in design. The resort is carefully designed considering care for the environment, from furniture to food it is all crafted to be regenerative.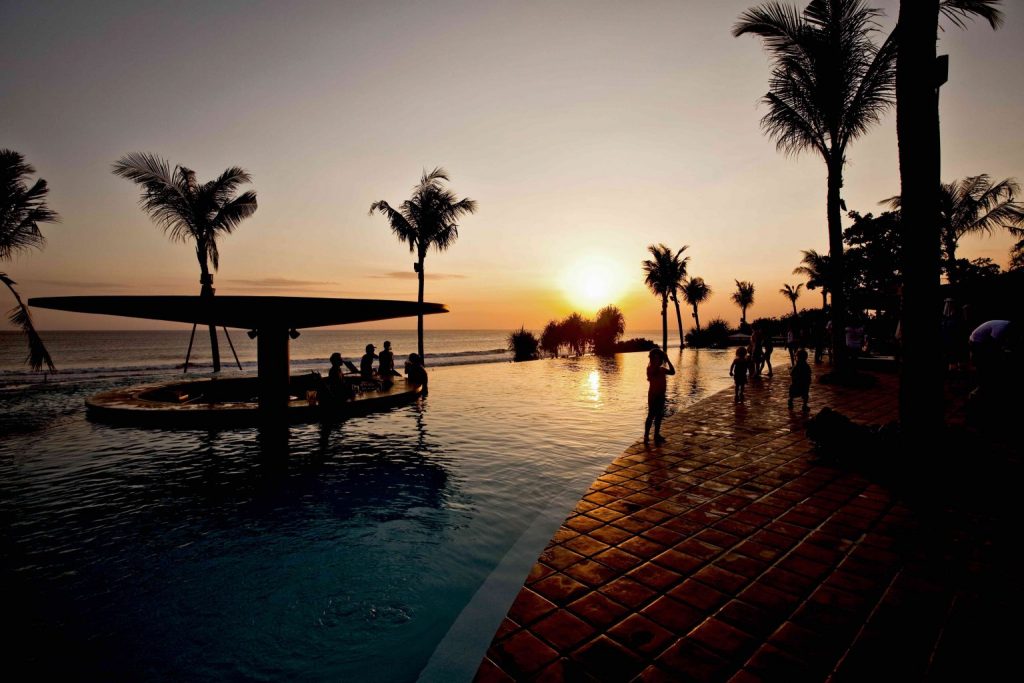 The exhibition celebrates the endless possibilities of recycled materials, as visitors step into the main atrium they are greeted with vibrant plastic bottle caps, styrofoam packaging and other discarded materials. These born-again materials reflect a unique piece of furniture or decor featuring renowned collaborators like Catalan industrial designer Andreu Carulla and Japanese architect Kengo Kuma. 
The ability to repurpose objects highlights the potential of discarded materials. The wellness resort has demonstrated the beauty of experimenting with recycled materials and design. It gives a new meaning to being conscious when designing – a new purpose.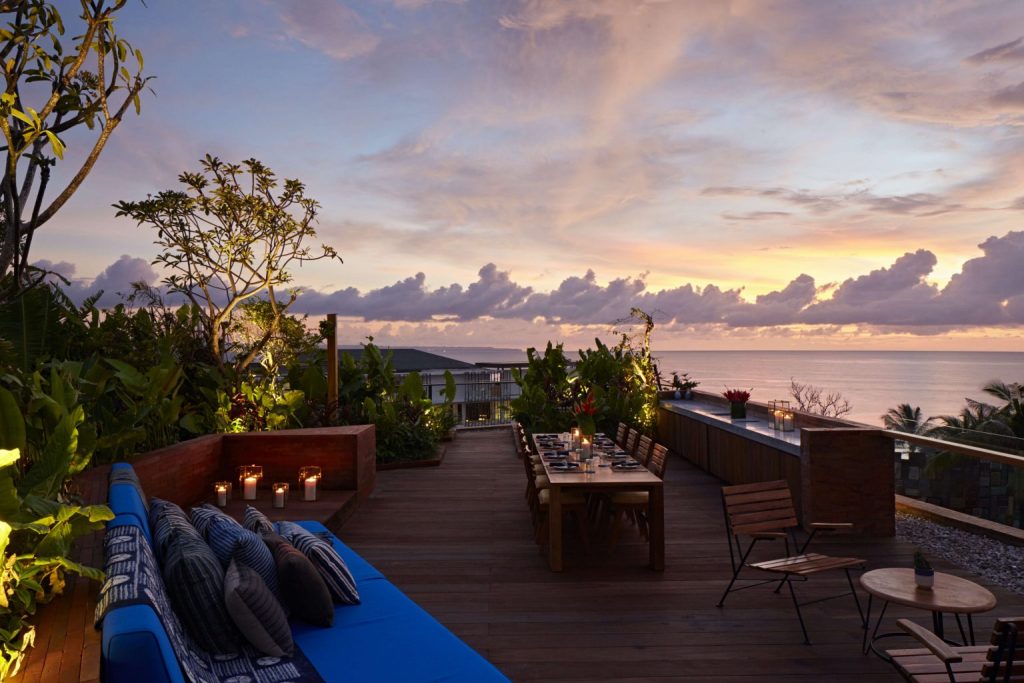 The founder expresses to ensure that the process in recycling does not compromise on the holistic experience, "We find ways to make it such that the product remains beautiful—it just so happens to also be more sustainable." The result, then, is a unique hospitality experience that is as luxurious as it is rooted in the brand's zero-waste efforts.
The design features blow the visitors mind, as they are met with a design element covered in colourful, vibrant, flip-flops. Its unique beach club is surrounded by clad in old window shutters. The resort hosts 168 rooms offering ground and top floors open for events, parties, exhibitions and activities. Features like Nani Uhero's functional bamboo sculpture greeting the guests with the songs of gongs and a Balinese water blessing. The latest addition to the funky resort,  is a series of sculptures by American graffiti artist Futura, using repurposed waste materials collected from waterways.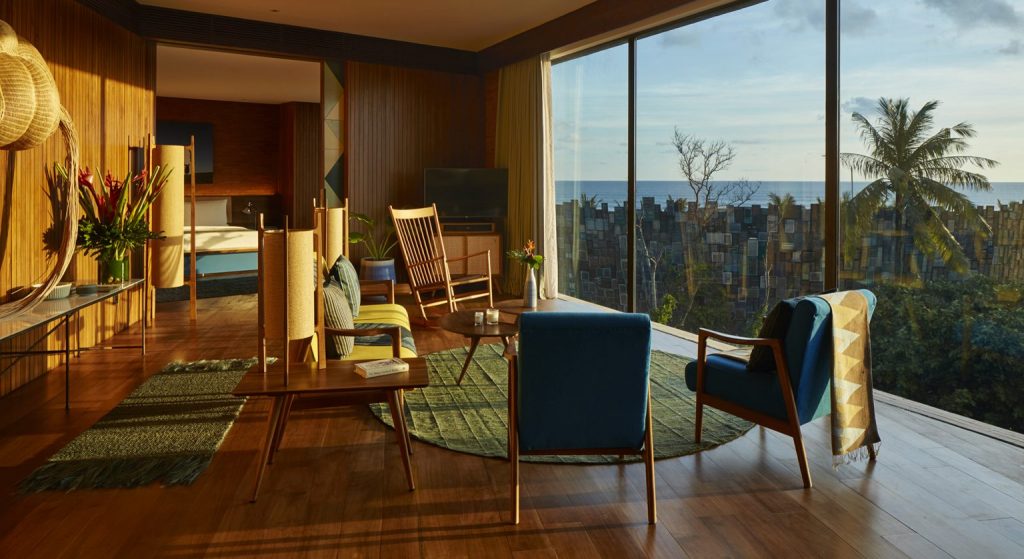 With breathtaking designs, and bringing a whole new definition to zen, Potato Head creates headlines in bringing in sustainability in its designs.
Those who receive the accolade of 30UNDER30 will be invited to a wellness retreat to Potato Head. Entries are open now until 11 November.