Photography of the Offset House installation by Tom Harris. The following article was contributed by David Neustein and Grace Mortlock of Other Architects and Otherothers.
The first North American event of its kind, the Chicago Architecture Biennial is an extraordinarily ambitious undertaking. It brings together many of the world's most interesting and innovative contemporary architects, with the aim of establishing a new and authoritative forum for reflecting on the global state of architecture.
We were privileged to be selected to take part in the Biennial's inaugural edition, with our work displayed in the Chicago Cultural Center (the former city library) alongside installations by MOS, Junya Ishigami, Vo Trong Nghia, and many other influential practitioners. The exhibition runs until January and attracted over 30,000 visitors during its opening weekend.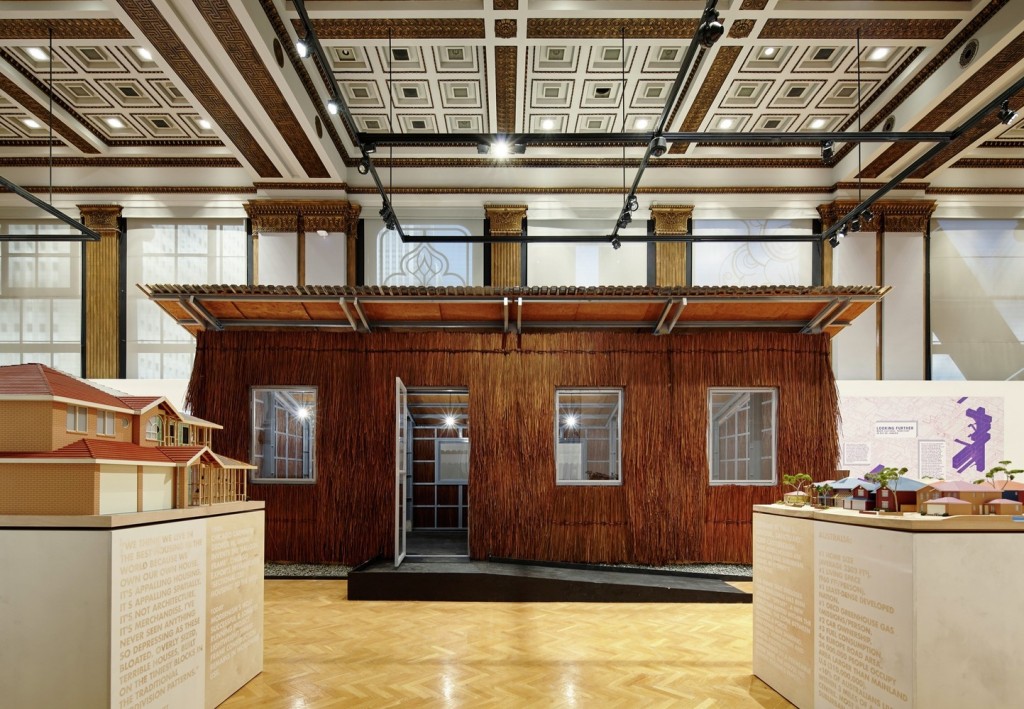 Our project, Offset House, was developed especially for the Biennial and in close consultation with artistic directors Sarah Herda and Joseph Grima. By showcasing the history and ongoing use of the ubiquitous Balloon Frame – a 19th Century Chicago invention – Offset House finds common ground between the state of housing in Australia and the United States. Taking the form of detailed architectural models, our project exposes the Modernist timber frame within typical suburban 'McMansions,' and shows how this frame could be adapted to transform oversized homes into high-performance architecture. By depicting the architectural aesthetics of suburbia, the project also challenges the idealised image of Australian architecture represented by elitist holiday villas perched in idyllic wilderness settings. Flanking the entrance to the Cultural Center's Exhibition Hall, our suburban house models are positioned on matching plinths, like the iconic lions that guard the neoclassical Art Institute of Chicago.
We were fortunate to travel to Chicago for the Biennial's opening, where we were joined by key Other Architects staff Jordan Soriot and Christopher Argent. During the whirlwind opening days we participated in talks and debates, took in theatrical performances and press conferences, and attended openings for new lakefront pavilions and cultural institutions. The inaugural Biennial generated a huge amount of energy, ideas and excitement, setting the stage for future editions that could eventually rival the scale and impact of the Venice Biennale.