An ambitious urban infrastructure project in Auckland, New Zealand, known as The Waterview Connection, unconventionally puts people, not cars at the forefront of its design.
Designed by New Zealand-based architects Warren and Mahoney, alongside Boffa Miskell and the Well Connected Alliance, the structures of the Waterview Connection are crafted to reflect the city's distinct volcanic landscape and Māori culture.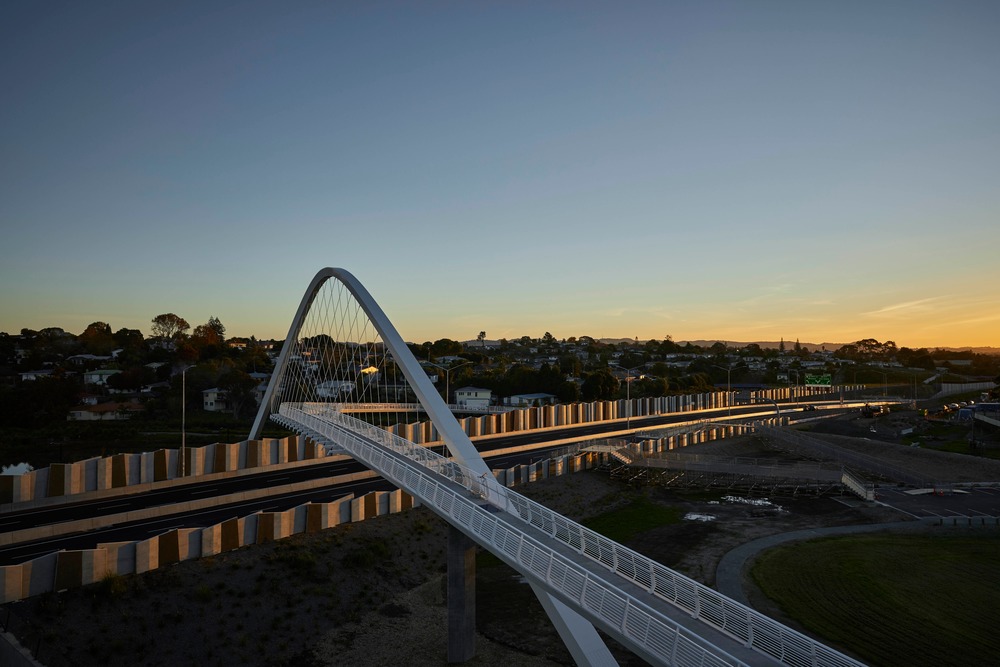 Consisting of twin tunnels and connecting infrastructure, the project represented a major change in travel patterns for Aucklanders. But Warren and Mahoney's Tom Locke says Waterview Connection is "so much more than a road tunnel".
"We had an opportunity to redefine what infrastructure can deliver with the application of thoughtful architecture," he says. "There was a big focus on getting stories from the public and preserving history. By listening to the local community and putting people first, we were able to positively contribute to the surrounding environment and bind the community together."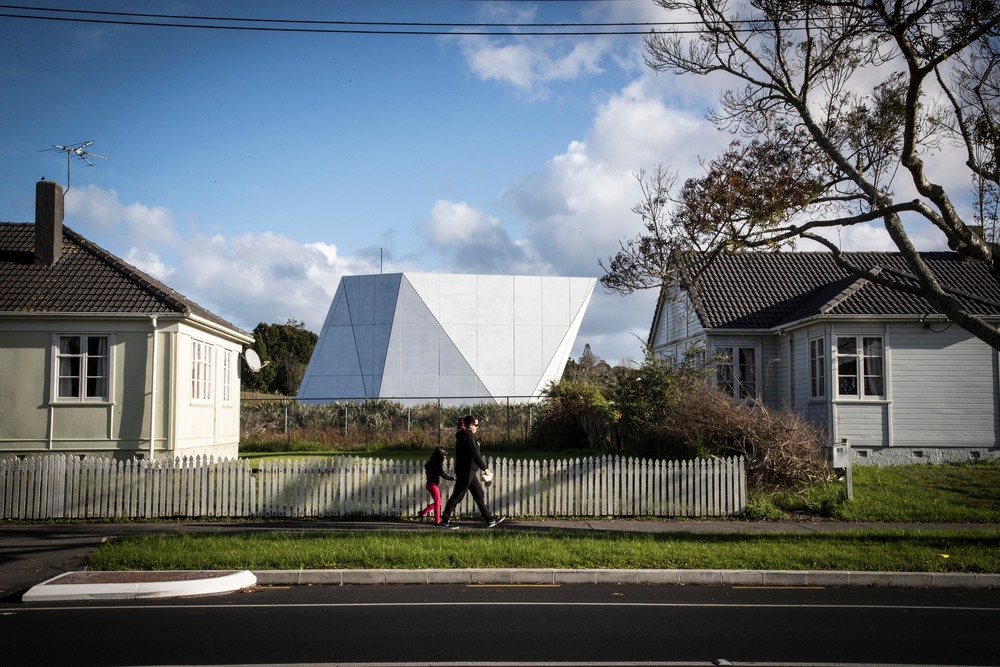 As well as the motorway elements of the project, the team created green spaces, walking tracks, children's playgrounds and a network of shared paths for cycling and walking in the surrounding area.
The Hendon pedestrian bridge, Te Whitinga, references Auckland's volcanic cones and stitches back together a community that found itself on either side of the motorway. Locke says aspects of the motorway corridor, including the retaining walls and structures, were designed to closely reflect the nearby landscape and Māori culture.
"Retaining walls and building facades reference the striated basalt columns from the lava flows which criss-cross the site while the ventilation stacks are inspired by the angular, faceted forms of Māori agricultural tools.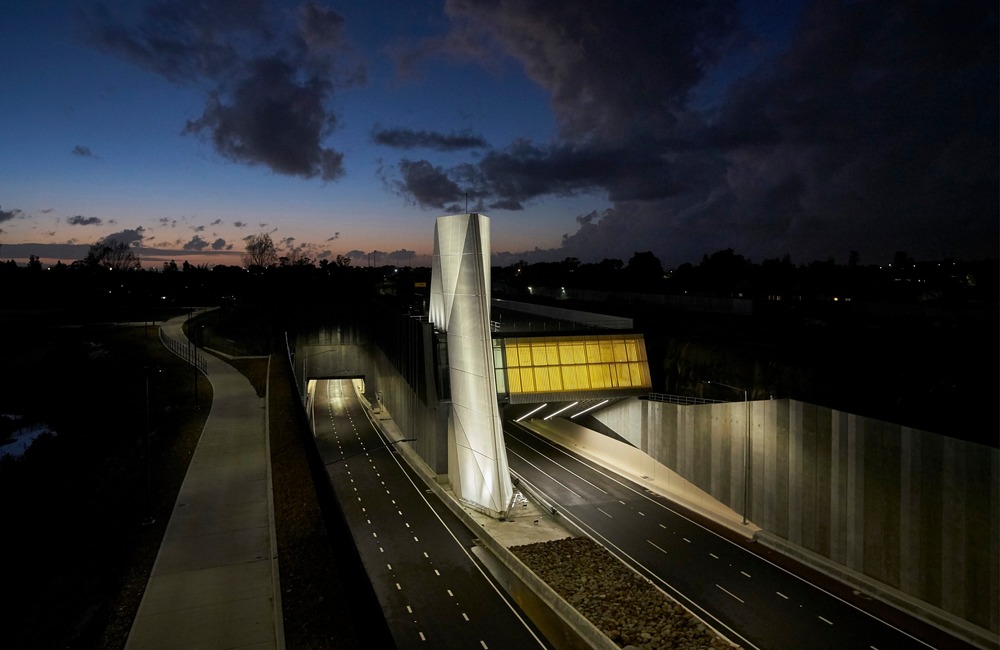 "The stacks are reimagined as symbolic Māori 'pou', to mark the tunnel entries as places of significance in the land. Artwork and sculptural gestures relate to the stories of the area's Māori history.
The project took six years and involved more than 10,000 people, which enabled Warren and Mahoney to combine its understanding of built structure with the values and needs of the community.
"The building of trust and understanding between us led to a higher quality design which reflected the local environment," adds Locke. "As a result, we were able to create one of New Zealand's most humane pieces of infrastructure".
Head over to ADR TV to watch a series of interviews with Warren and Mahoney managing principal Gavin Kain
Photography by Sam Hartnett