Above image: Shrine of Remembrance – Galleries of Remembrance, image by John Gollings
The winners of the Australian Institute of Architects' National Architecture Awards were announced at a ceremony in Brisbane last Thursday. 
A panel of judges, chaired by the Institute's Immediate Past President David Karotkin, chose the winners of the 14 categories. Those shortlisted were chosen from among 185 projects awarded at the Chapter Architecture Awards, held earlier this year.
ARM Architecture's Shrine of Remembrance – Galleries of Remembrance won the Sir Zelman Cowen Award for Public Architecture. The judges praised the project's "masterstroke" of cutting courtyards into the historic grassed mound, resolving "the programmatic challenges of turning a landmark monument into a major museum and gallery building, while keeping intact the original urban design concept." The Galleries of Remembrance by ARM will feature in AR143 – Culture issue, on stands in December.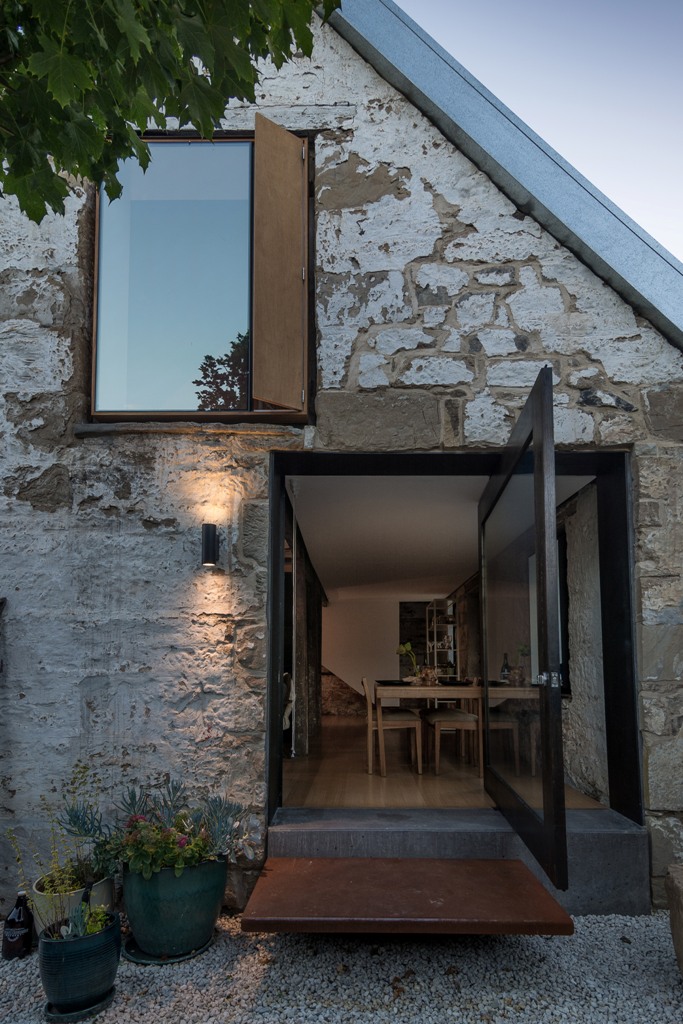 The Small Project Architecture prize, the Nicholas Murcutt Award, as well as an Award for Heritage were all taken out by #thebarnTas – a neglected barn which was re-envisioned as a home by emerging architects Liz Walsh and Alex Nielson.  Impressing the judges with its innovation, the barn's original features were enhanced rather than removed.
"The historic structure has been lovingly retained – even its original shingles have been scrupulously cleaned and now form a ceiling to the upper mezzanine bedroom. This is an excellent example of how the limits and challenges of heritage and conservation can encourage inventive solutions," the jury said.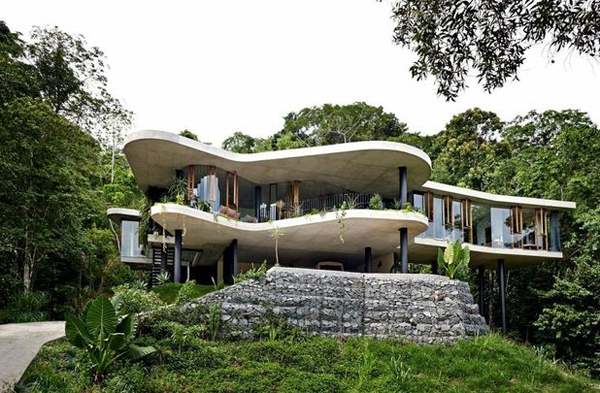 Planchonella House, created by Jesse Bennett Architect, won the Robin Boyd Award for Residential Architecture – Houses (New). The home is a tree house hideaway, positioned on a ridge in the rainforests of Cairns. The bold combination of direct materials and inventive detailing in its design positioned the house as a clear standout. Read more on Planchonella House here.
Other categories recognised at the ceremony included Educational Architecture, International Architecture, and Sustainable Architecture.