Coastal retreat, Edge of Rainforest, is situated in Little Cove next to Noosa's picturesque National Park and beaches and has recently undergone an architectural and interiors update by award-winning Melbourne studio, Mim Design.
Inspired by the lush vibrancy of Edge of Rainforest's surrounds, the Mim Design team added a light and bright extension to the 15-year-old residence creating more space and allowing an abundance of natural light to flow through the home.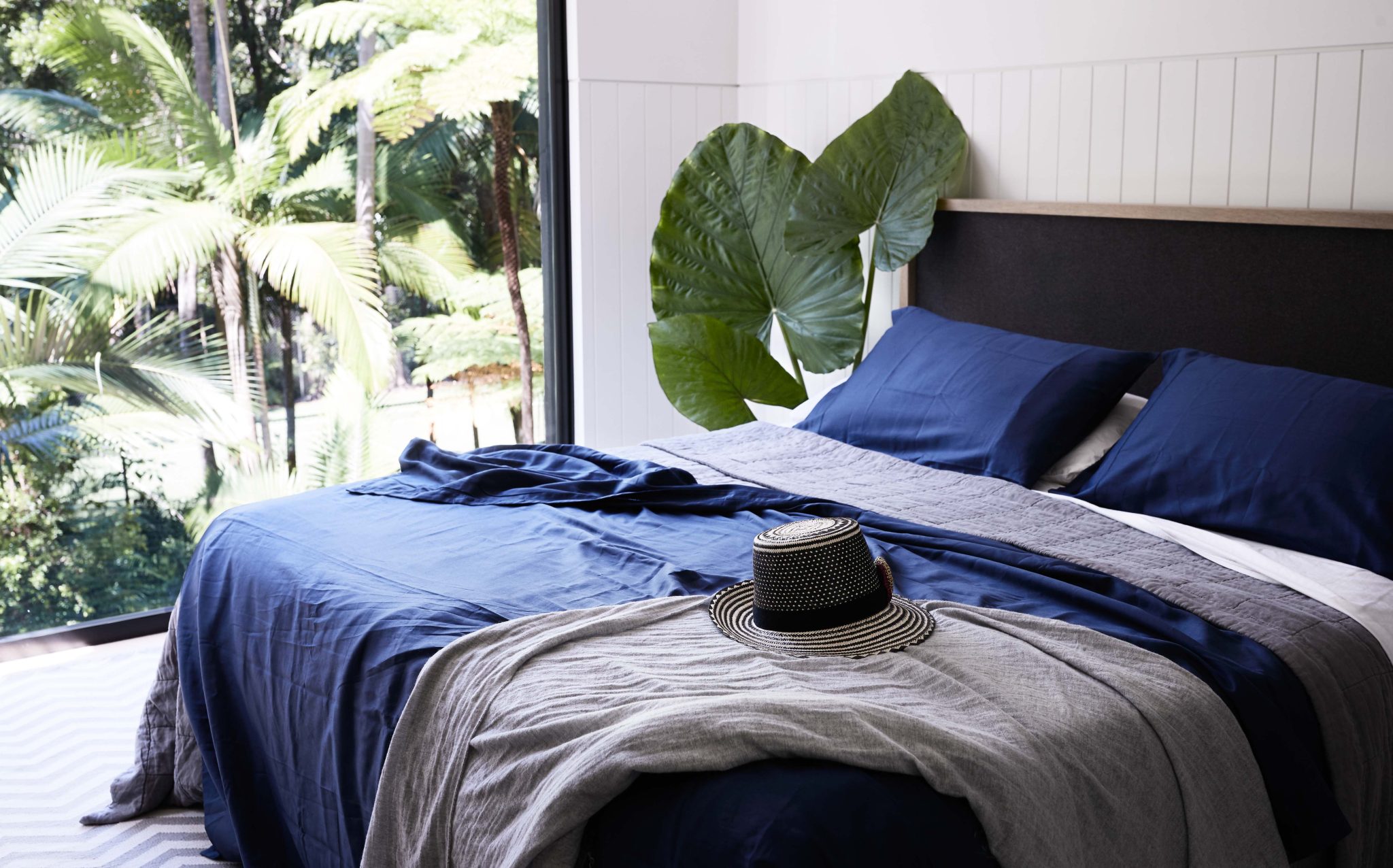 The interiors have been updated to reflect the coastal location through soft, neutral colours, smoked oak floors and white lining boards in the joinery.
Principal Miriam Fanning explains; "This is our fourth project with this client and we've been able to create something special for the inhabitants and their visitors, immersing them in the feeling of living within a rainforest and the luxury of the unique, relaxing and authentic home.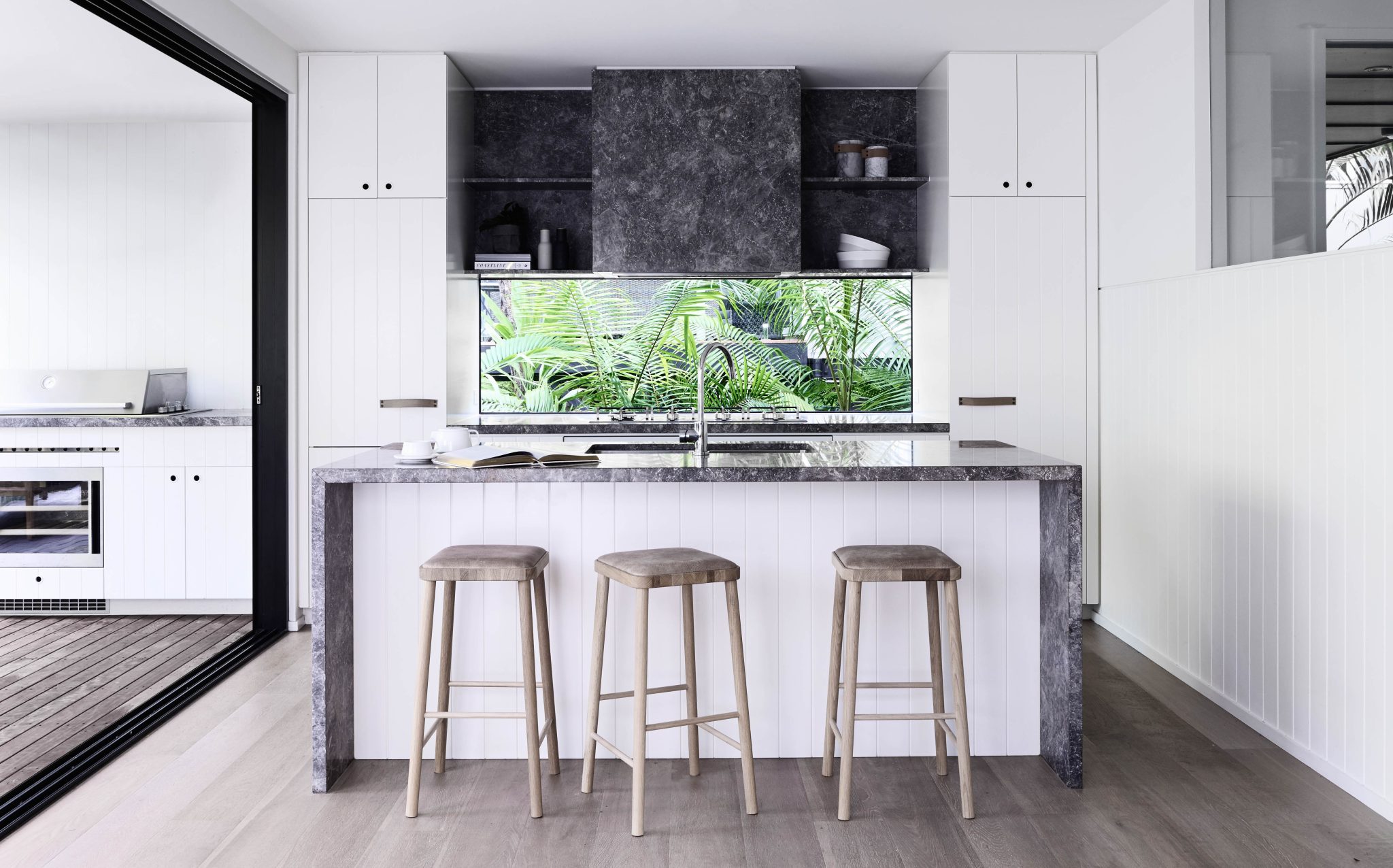 "The residence's existing floor plan lacked connection to the rainforest and ocean, missing the sentiments of relaxation from nature's surrounding abundance. Through clever planning and reconfiguration of each room a sanctuary has been created," says Fanning.
Newly installed black cladding with grey render wraps the structure, while lush tropical landscaping runs along a boardwalk on one side of the home taking residents from the rainforest to the interior of the home.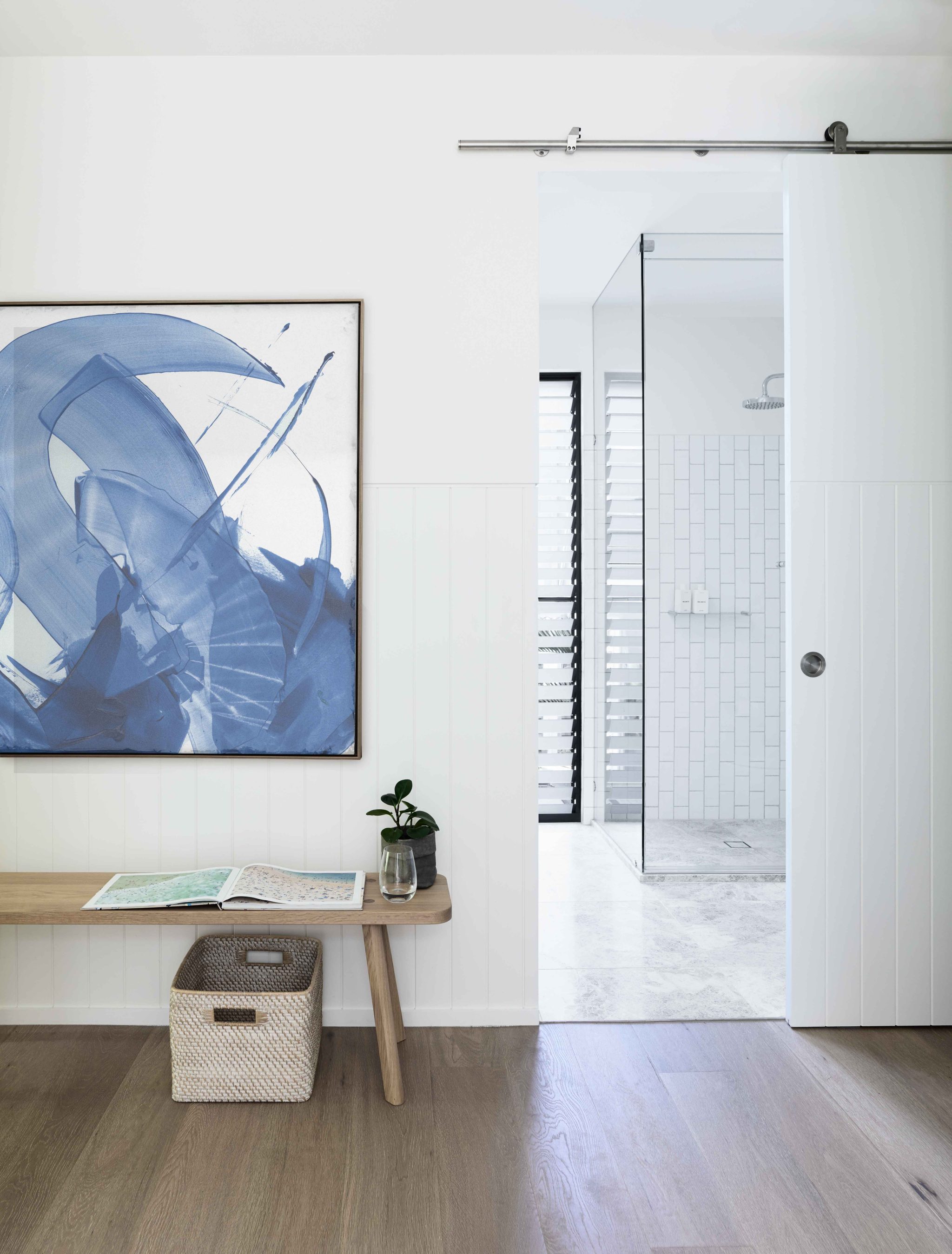 The addition of a large kitchen, with clear glass splashback offering views to the forest, a balcony extension, and a basement rumpus room now has the house spanning three levels, topped with a fourth bedroom and ensuite.
In the bathroom, subway tiling laid in a vertical pattern relays the height of the surrounding palms while new black-framed windows have been built tall to frame the view of the high palm branches.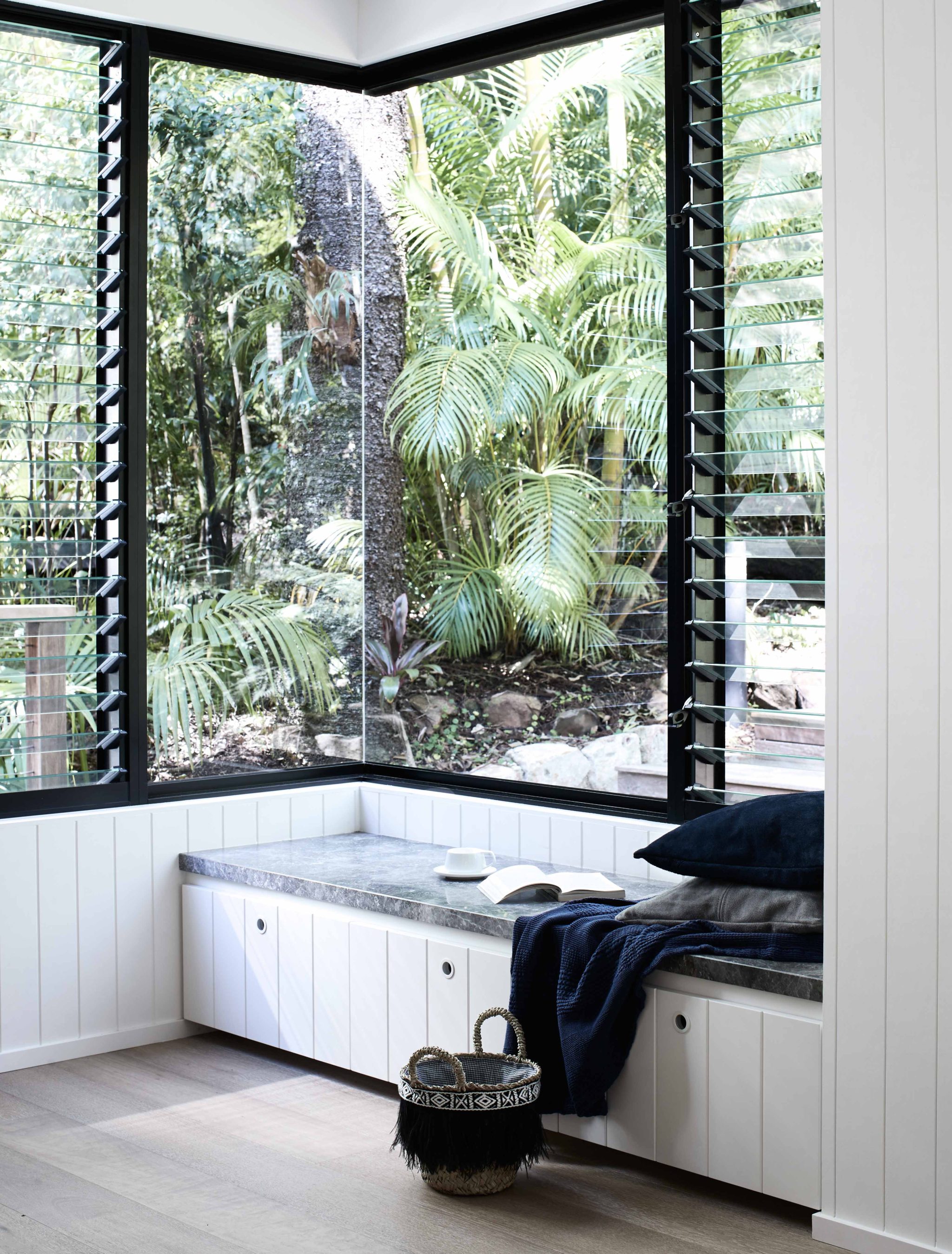 This coastal Noosa home now offers a complete story, feeling like a bright beach home and behaving like a true sanctuary.
Project: Mim Design
Photography: Andrew Richey