The 2018 IDEA winner for the Institutional category, Monash University Learning and Teaching Building (LTB) was designed by John Wardle Architects, renowned for its conceptual approach to architecture and design through placemaking, coupled with significant experience in the changing typology of the education sector.
Information and communication technology has significantly impacted student learning and more than ever the need for integrated biological frameworks into education architecture is critical.
The Monash University LTB, with a five- star Green Star rating and undertaken in a very tight time- frame, proposes a building conceived as a field of activity; it's a multi-faculty learning facility that not only serves a significant proportion of the teaching load for undergraduate and postgraduate students on Clayton Campus, but also houses Monash College, academic and staff offices for the Faculty of Education and the Office of Learning and Teaching.
Monash's LTB fills a big void in education industry – seating for 4000 students, informal spaces for study or socialising, a student kitchenette, café and infrastructure. The LTB presents a major new gateway to the university, blurring the exterior landscape with the interior design.
Senior associate Amanda Moore says, "Monash had a multifaceted client group requiring a broad spectrum of spaces." Answering a brief "to reenergise, reinvigorate and redesign education needs", a prototyping process was developed with Multiplex to test how the spaces would work, and the research findings were integrated into the design in real time.
Moore elaborates, "This innovative and agile working method was tied to the university's own developments into how education is taught – a student-centric way of learning, and how to best support the teachers."
The LTB provides a "community space, support hub, peer-to-peer engagement and has become almost pastoral care-like in its approach".
"The LTB is a 'sticky building' – people are drawn to it, and feel welcome," adds Moore.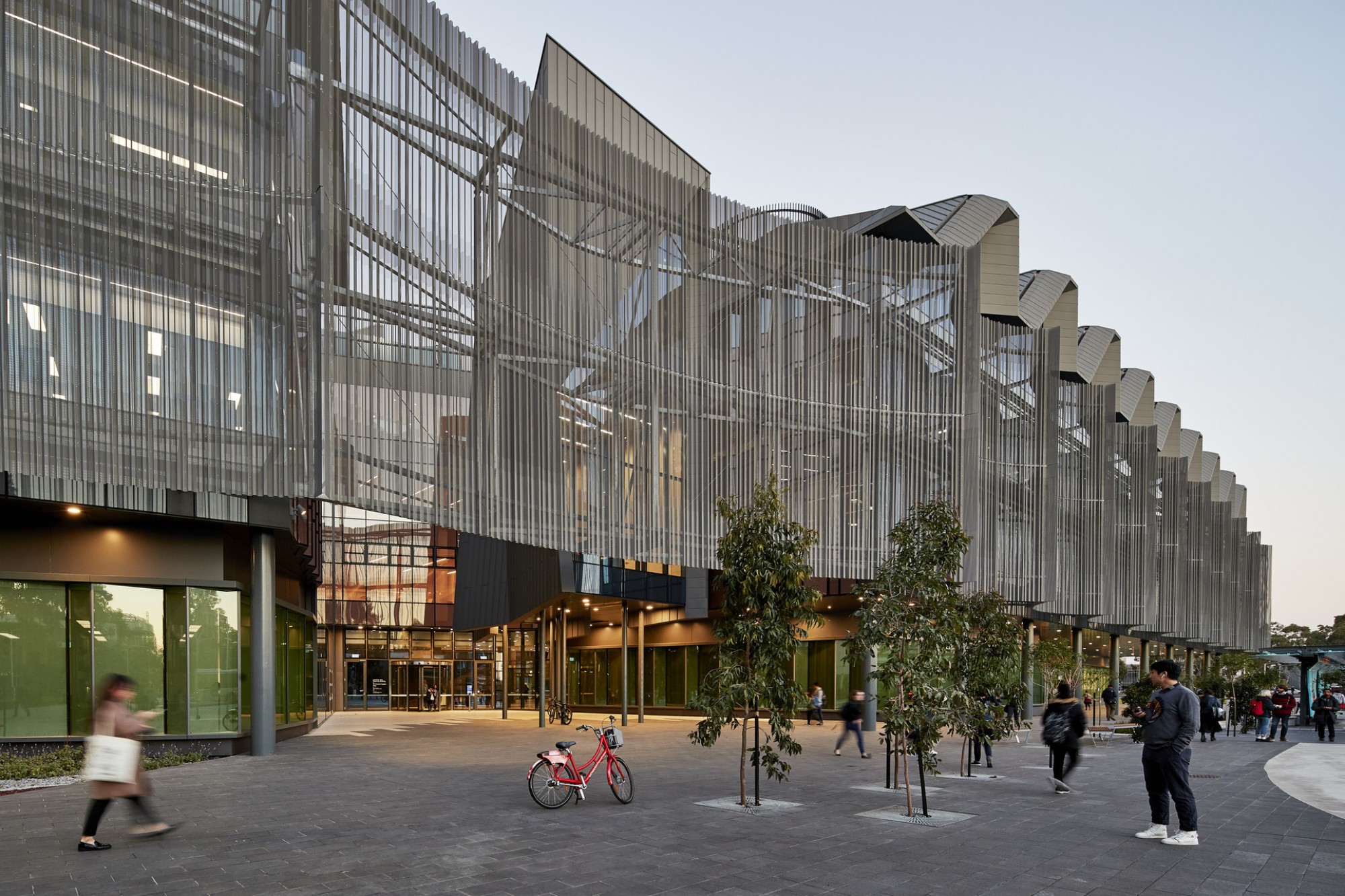 Historically, a site of stringybark bushland, the LTB's internal spaces were envisaged by JWA as themes of ground, field, ravine and inhabited roof, providing a landscape of materials and finishes. Earthy tones supplement colour accents evoking curiosity; green carpets bleed into neutral tones and complement browns and burnt oranges throughout.
Importantly, the teaching spaces are celebrated; located on the exterior of the building and visible from the outside, learning is on show while also natural light is maximised, both through exterior windows and a series of rhomboid-shaped skylights. Further, wellness principles of adaptable warm and natural lighting, fresh air and ventilation are wholly integrated.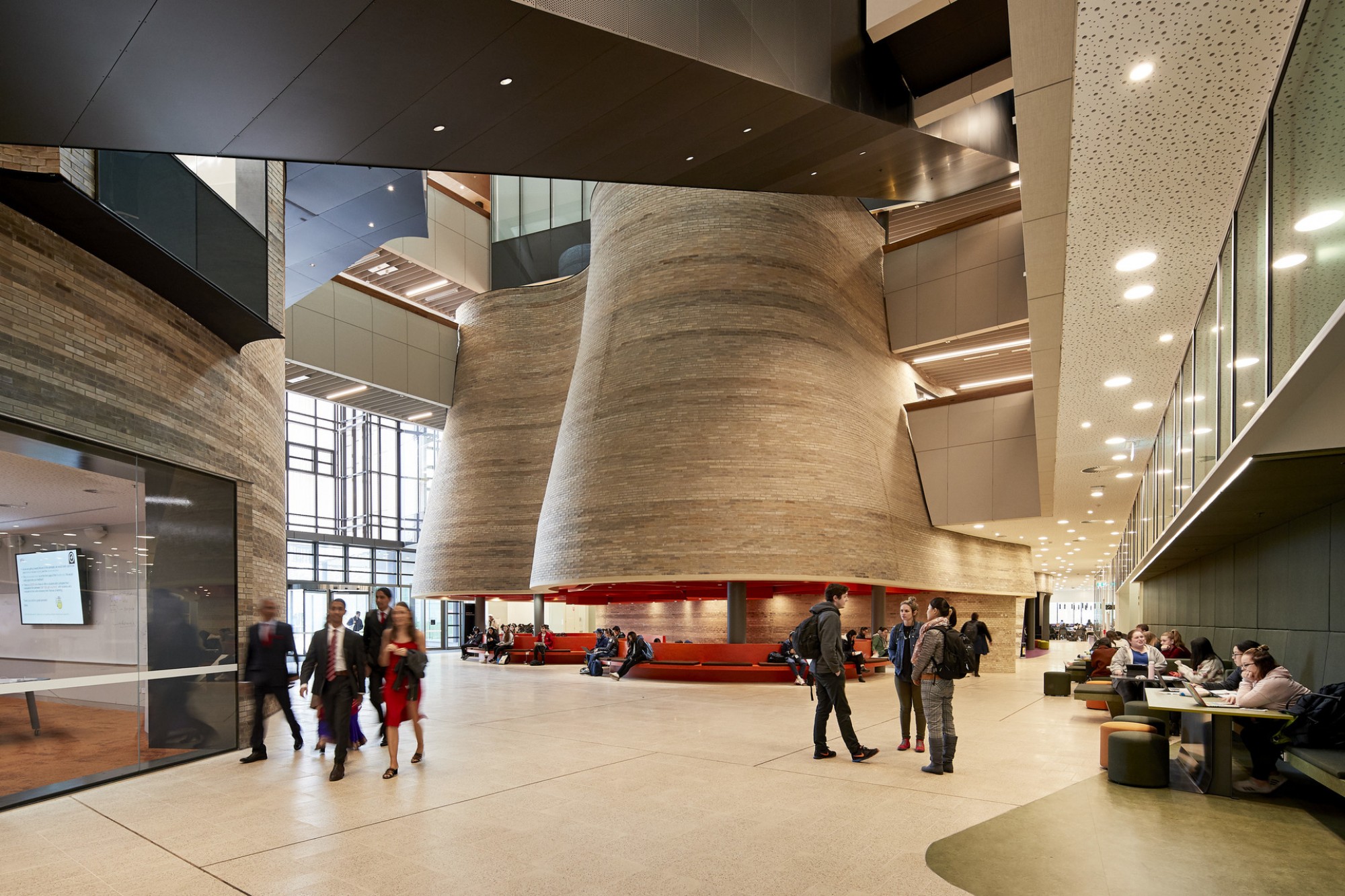 Exemplary air quality to support wellness is critical when undertaking focused activity over lengthy periods.
In 2019, Dyson will launch a national education initiative in partnership with Little Scientists Australia, a not-for-profit program for early childhood educators and teachers.
Dyson's senior design engineer, Tom Mogridge, says, "Air pollution can't always be seen. Using our latest air purifier and its LCD screen in practical learning situations allows users to better understand what's in the air by making the invisible visible, encouraging well-being and maintaining comfort levels indoors."
The aim is to provide education on air science with hands-on practical demonstrations using the new Dyson Pure Hot+Cool purifying fan and STEM (science, technology, engineering and maths) technology.
A connection to the landscape or nature in interiors further supports well-being in education buildings. The need for contemporary products that can withstand exterior elements is imperative.
Tait's Scape collection, designed by Adam Goodrum, forms a family of playful and flexible outdoor elements, while supporting socialising, working, collaborating, meeting, eating or simply disconnecting from technology.
Additionally, Tait's Flint collection, designed by Ross Gardam, was used in the recent St Francis de Sales College Sports Centre project in South Australia.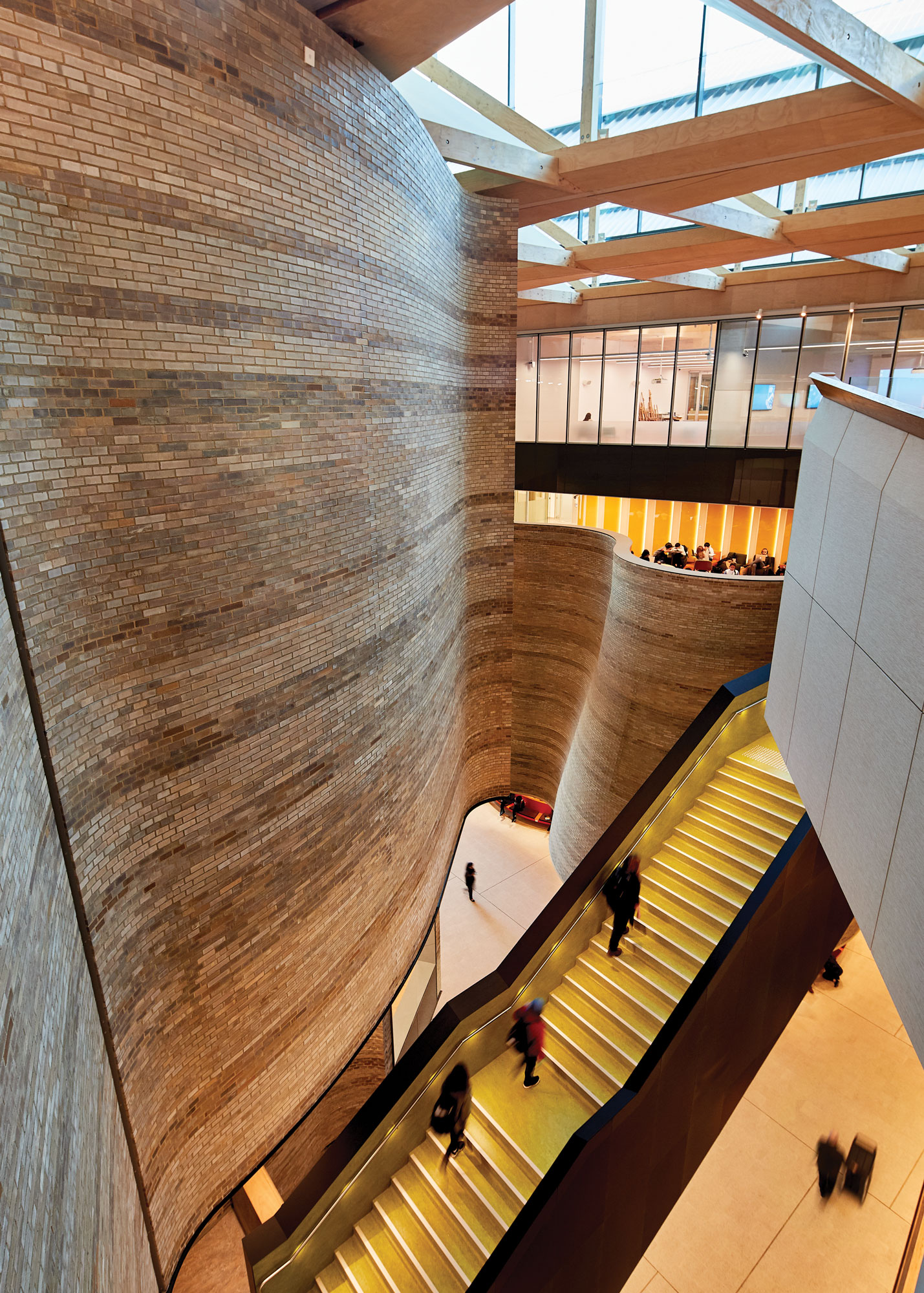 Dynamic colour coating systems in interiors not only assist with wayfinding, but can create meaningful connections with the history of the site or surrounding public domain by energising underutilised spaces. Haymes' Two- Pack Epoxy Satin in Expressions and Solashield featured in Justin Architecture's redevelopment of the Christian Brothers' College in St Kilda, Victoria.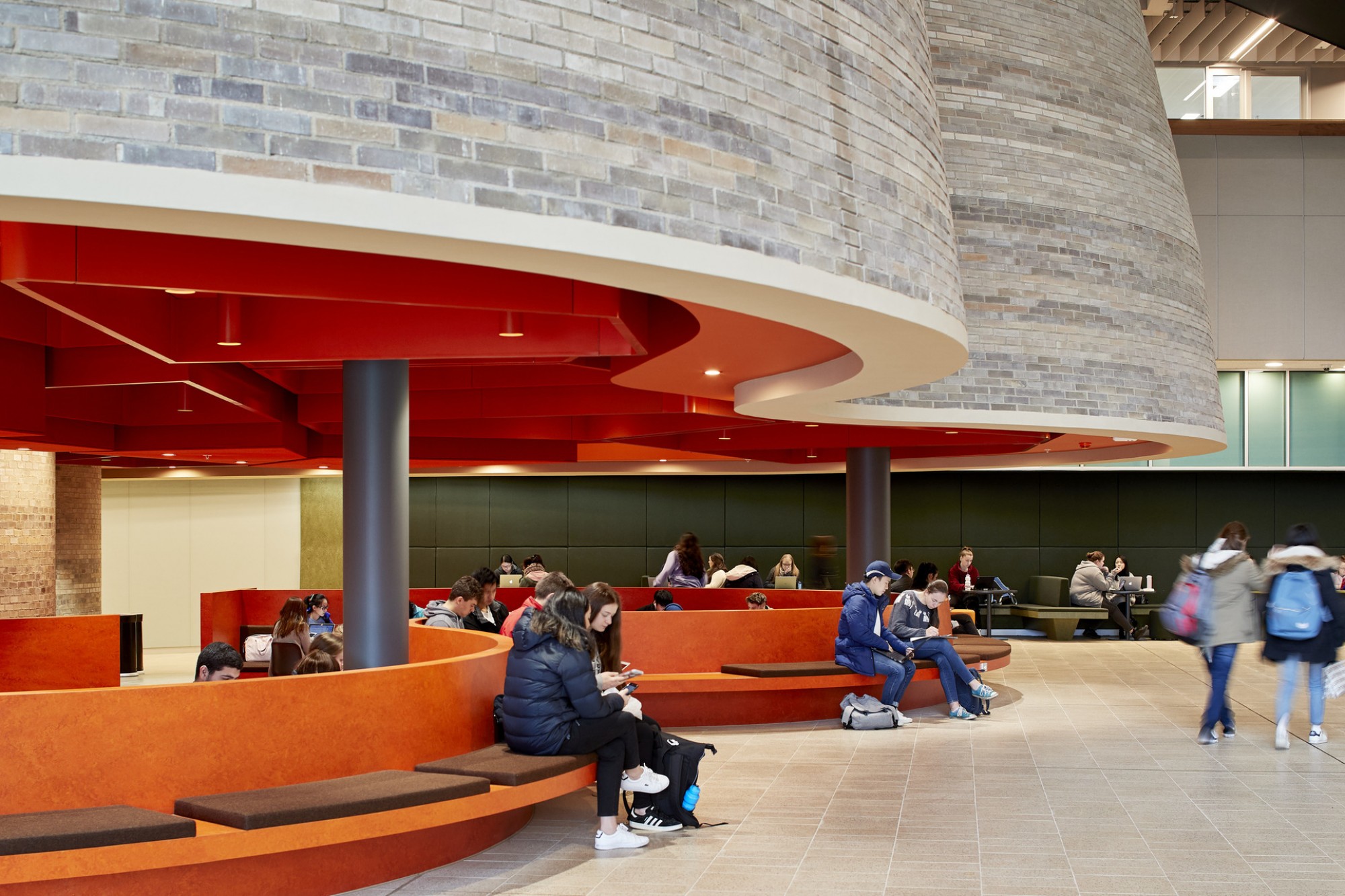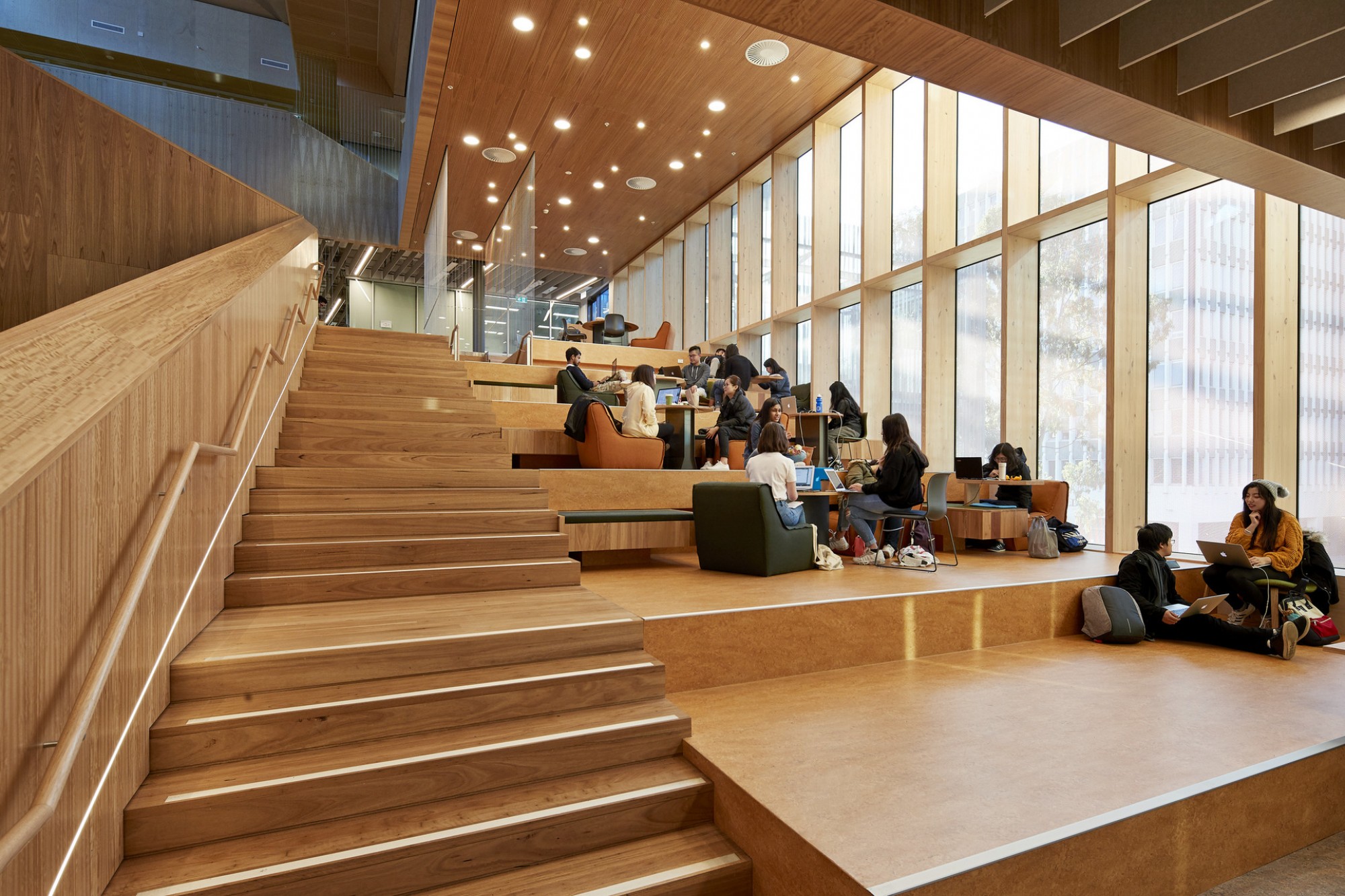 Using colours inspired by the Australian landscape, an enhanced flow between buildings and surrounding parklands was created. Haymes' coating systems are self-priming with superb film properties, adhesion and surface hardness.
Alternatively, in a recent project for the University of Queensland, Artedomus supplied the quartzite, limestone and marble stone used for walls, floors and exterior courtyards. For this project, the sophisticated grey-brown tones of Pietra Bronzea, with its striking bronze metallic inclusions, complement the project palette, and will retain its original colour.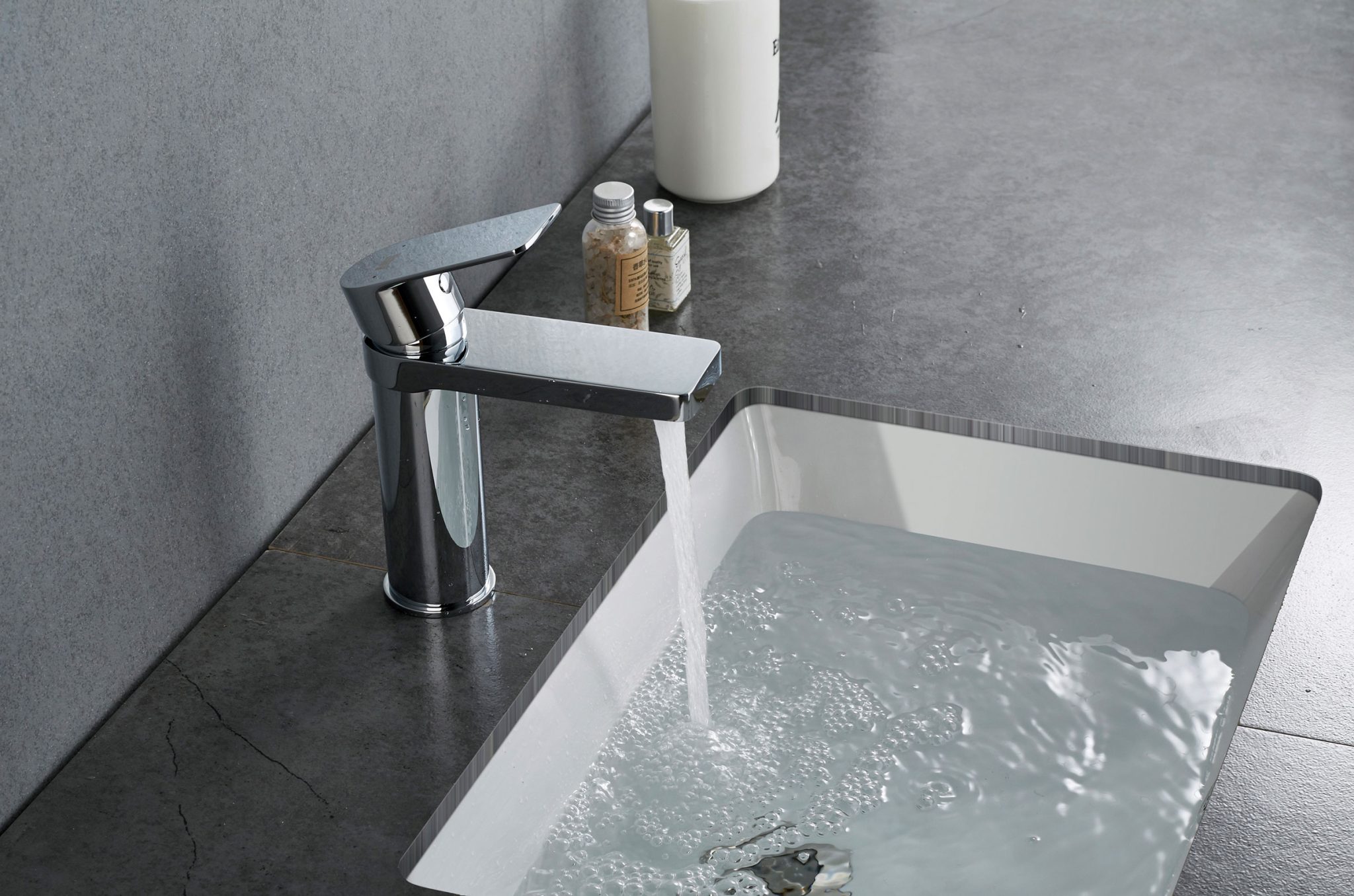 Shaw Contract's Mindful Play collection, comprising 100 percent PVC and bitumen free EcoWorx carpet tiles, is engineered for high-performance environments, to resist soils and prevent acid-based stains. The simple geometric forms, engineered stripes and powerful colour blocking capture the idea of play in education spaces.
Featured in Hale Junior School by Site Architecture Studio in Perth, Mindful Play "made for a lively interaction," says Site interior designer, Naomi McCabe. "Mindful Play's triangular pattern resembles the roof line of the school and the geometric forms with accent colours create movement," she adds.
Myriad furniture options for education spaces are available from leading designers and cutting edge innovators today.
For the LTB, Amanda Moore notes, "Furniture was custom-designed and based on standard ranges, placing an importance on long-term maintenance, ergonomics and innovation." Chairs and tables are flexible, easy to reconfigure and actively move around; a variety of configurations, heights and soft seating versus study options are placed throughout.
Victoria Shaw, of Stylecraft, says, "The best schools and universities are defined by their ability to create a sense of community. In response to the ever-changing requirements for effective educational spaces, furniture must be agile and offer value and practicality."
The Stacy chair, designed by Lievore Altherr for Arper, blends functionality with understated elegance and, to enhance functionality, a detachable writing tablet can be fitted. Laura Sue-San of Design Nation recommends the Billiani Askew lounge chair designed by Daniel Fintzi for Billiani. "The chair features an elegant design using a sinewy, sculpted timber frame."
Available from Obodo and used in the University of New Wales' bookshop project by SJB, the Artifax Pavesino chair by Silvia Marlia is a considered choice.
From Schamburg + Alvisse and available at Zenith is the Edo Work lounge, a solo or duo work module that can be fitted with a powered tablet arm. When sitting for long periods, Michele Kearney, managing director, Interstudio recommends the Conventio Wing chair by Flokk, "providing the utmost comfort for people sitting, with the chair actually tilting backwards and forwards, which also aids in the person's comfort," she says.
"So many chairs used in education projects have often been purchased merely based on price and not considering the entire ergonomic requirements – ensuring that not only is the chair comfortable, but it also provides healthy seating is critical," she adds. For projects requiring variety and agility, the Bend ottoman and Modules by Actiu enable clients to "obtain their own individual look, as well as truly create a flexible environment, because they are easily able to be moved around," notes Kearney. Actiu is a world leader in terms of sustainable design, actively pushing for creating ranges that create wellness within their environment.
Wilson Architects in association with Henning Larsen Architects recently featured Cult's AAC42 chair designed by HAY as well as the NAU Plum chair in Queensland University of Technology's new state-of-the-art, sustainable and connected facility. Further, NAU has recently released a versatile desk system, Chameleon, by Adam Goodrum comprising an agile structure that takes configuration to new levels, where the extensive engineering offers limitless dimensional, typological and aesthetic table solutions. It features an overall aesthetic that reflects the seamlessness of its mechanics. Place atop an elegant Anglepoise; with its clean lines, flowing movement and flawless balance, Sir Kenneth Grange's Type 75 supports focused reading in study environments.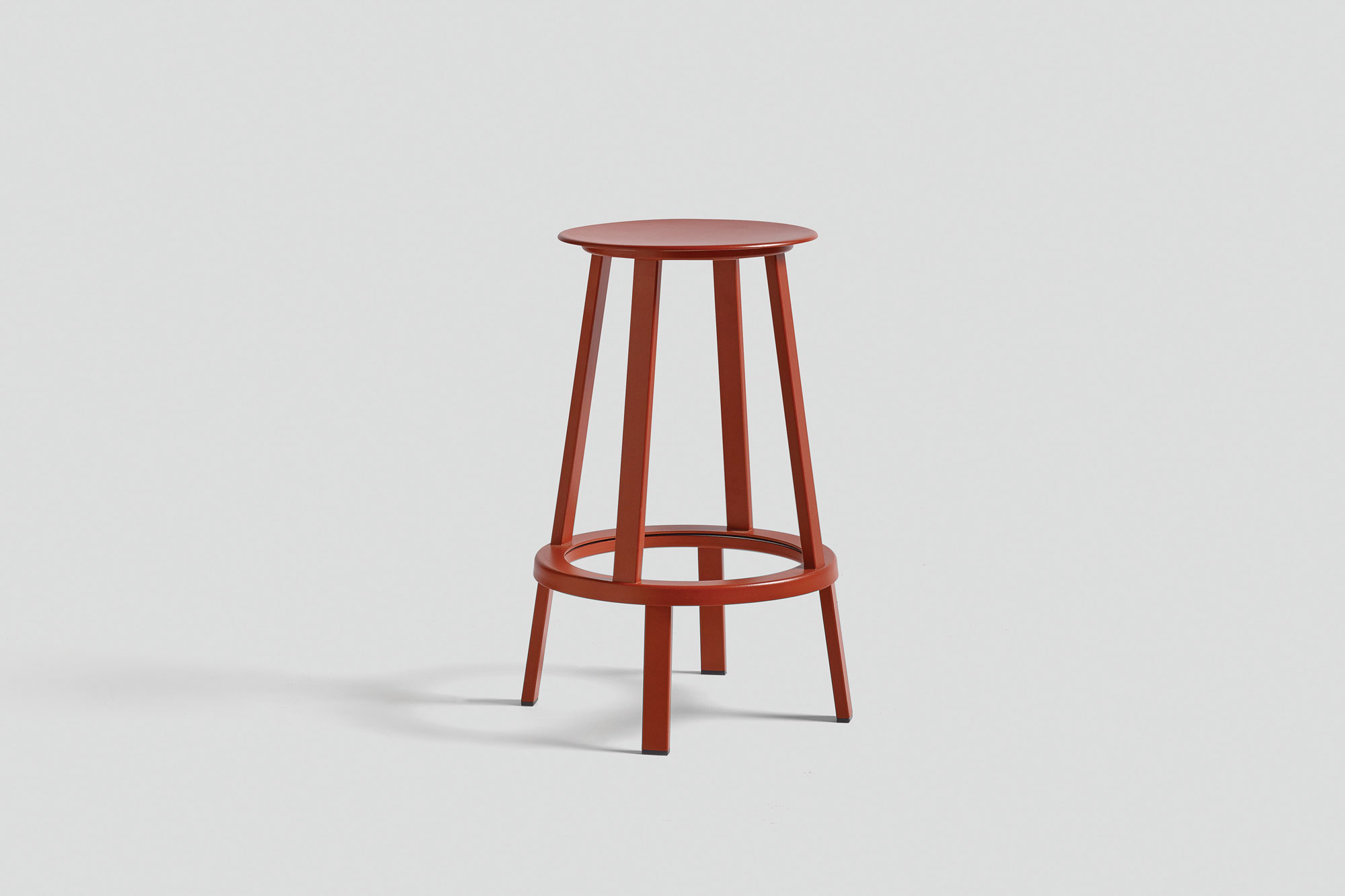 For flexibility and ease of storage, a solution in agile table design is the Tipo Board table from Zenith Interiors. Designed by Taku Kumazawa for Axona Aichi, the table features integrated front panel design, stackable capabilities up to six high on the floor and has ability to load up to 30 on a dolly for ease of transport, making it highly compatible with educational environments.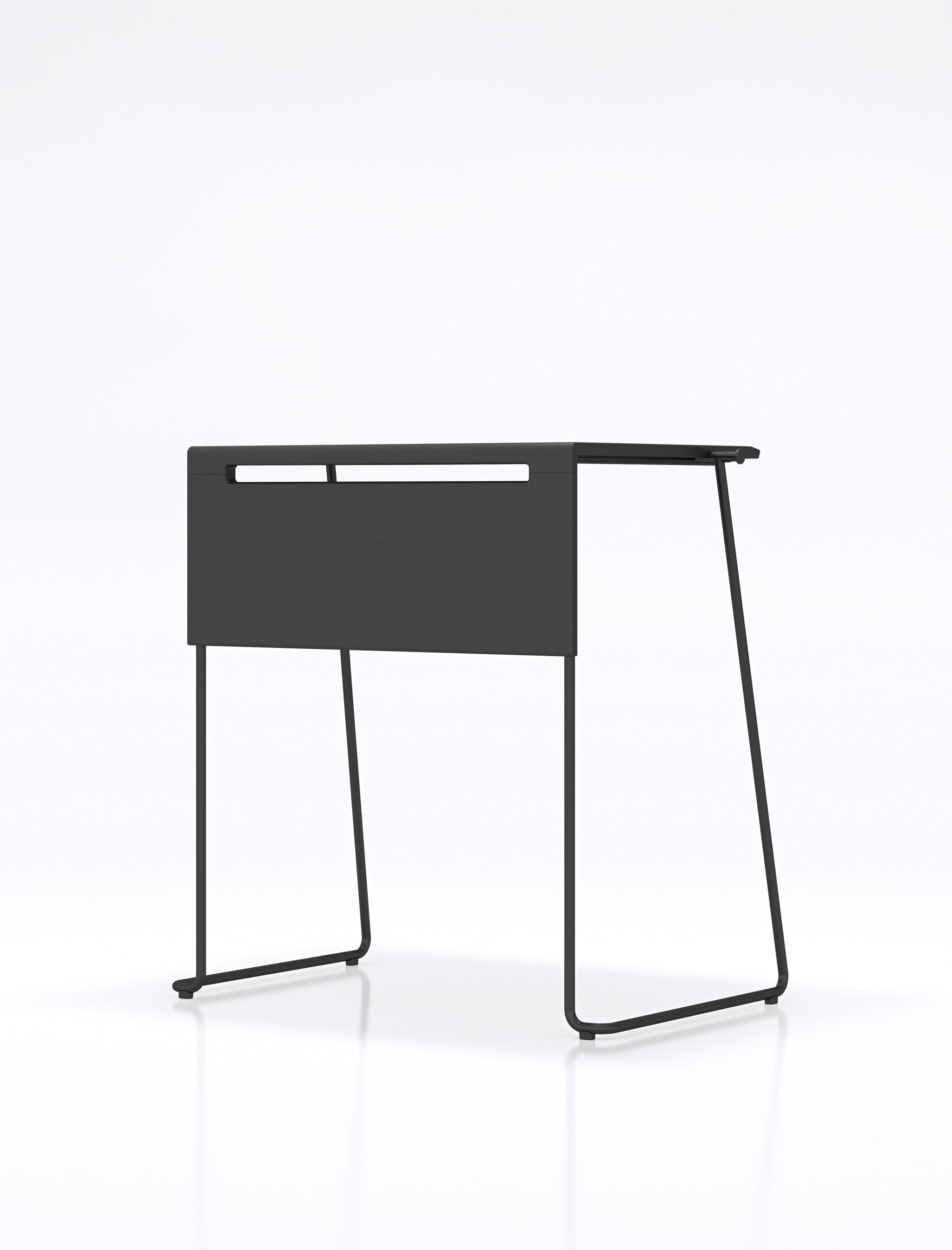 Alternatively, if adjustable table heights are required, the Rize pneumatic round and side tables are a savvy option from Krost, as they can be easily raised to the desired height via a lever and used in a wealth of settings from informal breakout or social areas to quiet meeting or study rooms. With a cantilevered silhouette using an off-centre tubular stem, the Rize side table sits over the seat of a chair or lounge, and is the perfect laptop table. It also pairs well with the Sofi ottomans, which can be easily moved, grouped for collaborative work or split for single use – offering endless configuration possibilities.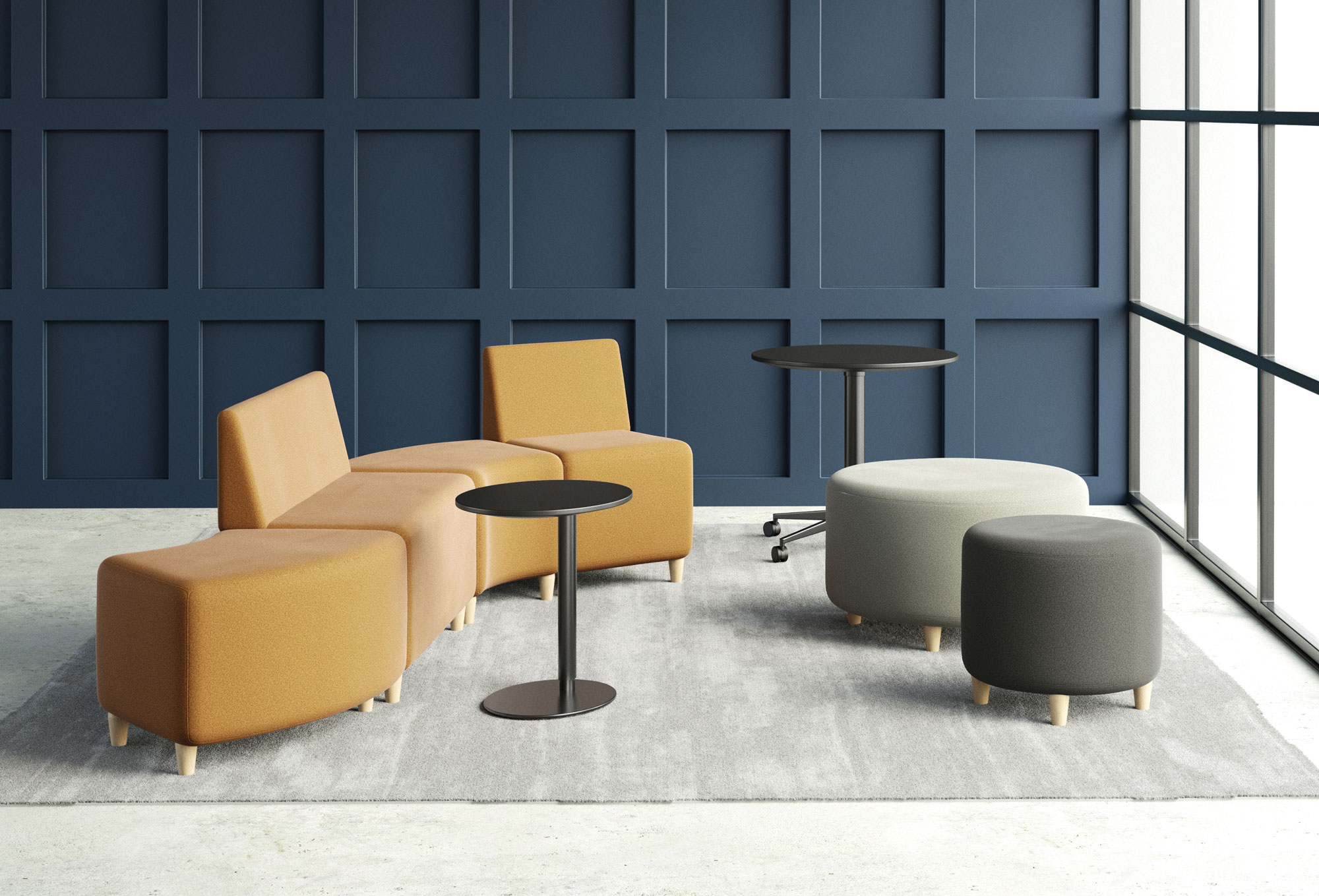 Since completion and occupation of the LTB, Monash has undertaken an ongoing post-occupancy project to measure performance outcomes, with extremely positive results. Student attendance has increased; in particular those studying on-site are achieving more academically.
"Monash raises questions around what is the purpose of the campus – the way in which spaces are used has changed," says Moore.
"We are in an era of blended learning models, classrooms are being flipped from the traditional mode of teacher as instructor to students as active participants and leaders in their learning."
Moore and JWA were faced with the question, how do these rooms look and adapt to provide an equal learning experience for all students to face the ever-changing, ever-evolving needs of the workforce and future modes of working. "Students are needing to understand innovation, how to be agile and how to collaborate," says Moore.
As education courses are changing to adapt to the workforce – multifaceted, multidisciplinary – architecture must be flexible and agile, moving with the needs of the future now.