"I always knew I wanted to have my own practice," says Kennon founder and director Peter Kennon.
Formerly an associate at a large national practice, Kennon now runs his own practice in South Yarra with five employees and little more than two years behind it.
The practice has been formed closely in collaboration with James Harbard – "a colleague and brilliant architect in many forms," says Kennon.
The group is now expanding with the new work opportunities.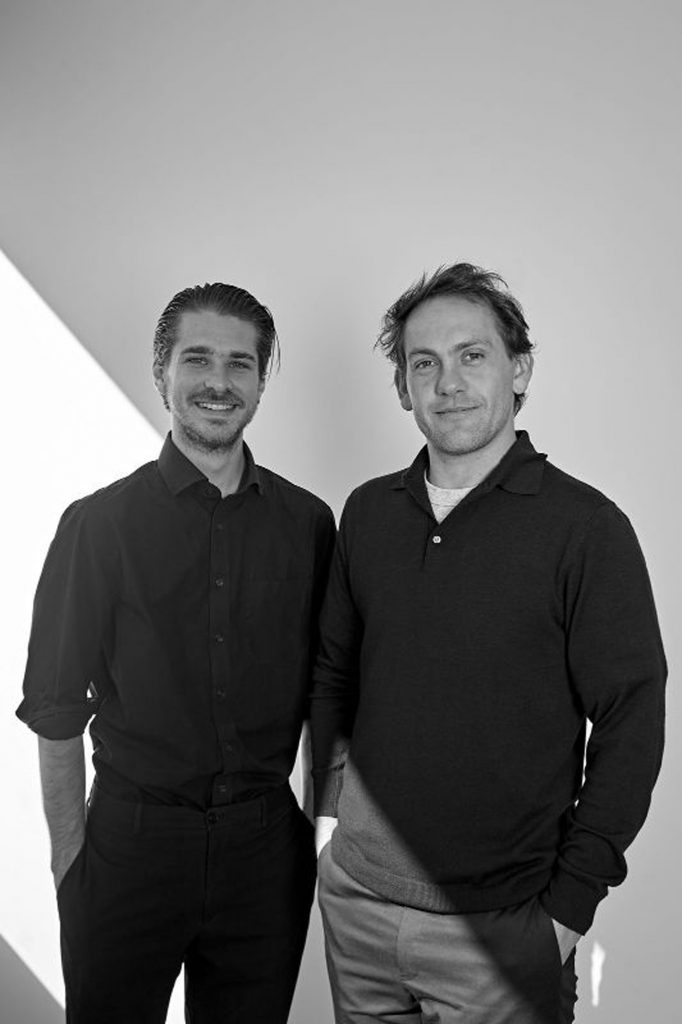 Kennon has already produced an impressive body of work of various typologies and scale, from extensions to eight-storey buildings, and private homes to grand civic gestures. His practice focuses on conceptual design and commercial planning, with a collaborative client-centric approach.
A precocious student, Kennon did not respond well to the prescriptive nature of university study and instead carried out his own investigative research in the library.
"My most valuable experiences in university were finding out what I was interested in," he explains. As a student, Kennon produced paintings and sold them for his livelihood.
His artistic flair means Kennon is sensitive to the expression of personality in a space and can manipulate design to reveal things about its inhabitants.
Since university, Kennon has been able to generate an autonomous style that fuses minimalist grace with formalist rigour, and ties in a connection with past with a future-oriented outlook. Customising a home to cater for a family's future, he believes, requires a deep understanding of their personal biography and history.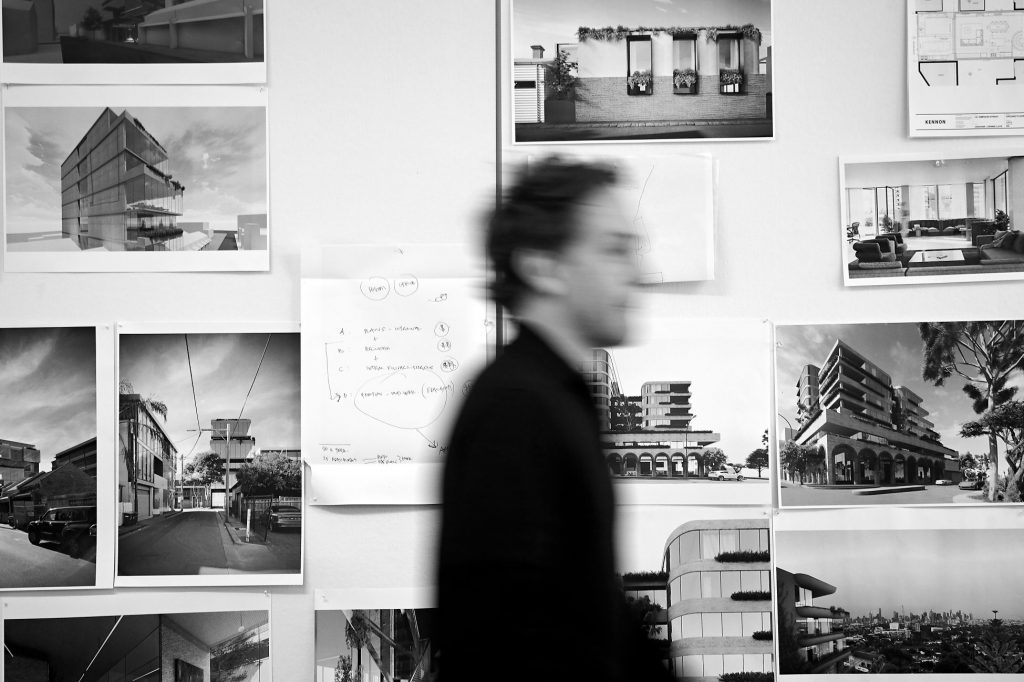 Kennon is curious about the relationship between memory, identity and architecture. He composed a master's thesis entitled 'The Senses of Place', exploring the role of human senses and our experience of home.
"An interest of mine from an early age was how interiors can make you feel. I would remember places from my childhood and from my home and recall how they made me feel instantly – whether it was safe, on edge, uncomfortable or excited. My thesis was about [being able] to understand that."
Kennon used this curiosity to find the role of memory in the creation of a home.
"I discovered that each person has their own understanding of the meaning of home; they have their own idea because they have their own memory of it. There is a subconscious component in everybody that means their home is what feels like home to them. You have to find and discover through that person what that is."
This became an integral part of Kennon's conceptual process.
"What I used to do was have my clients describe their childhood home, and they'd recount these spaces and talk about the materials, textures and light traits, and they didn't really realise that they were giving away all of these cues on what they were wanting to recreate."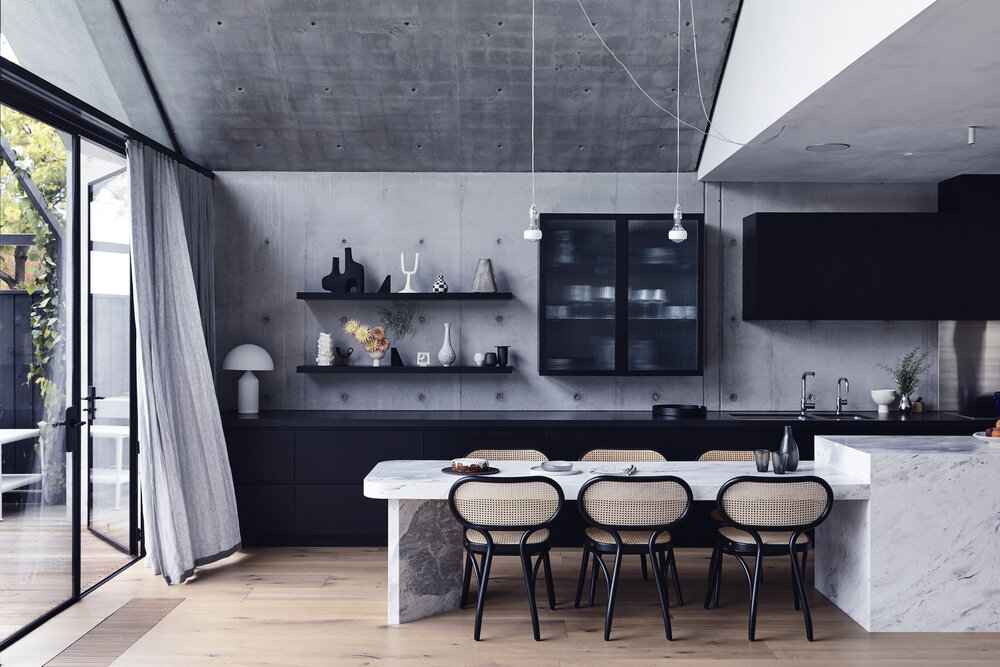 One of Kennon's most high-profile projects was celebrity hairdresser Joey Scandizzo's house in the affluent Melbourne suburb of Toorak. It is a prime example of his process in action.
The house is an architectural response to its owners; the brief was extracted through conversation, and through this generative approach to design,
Kennon tried to deduce the clients' metaphysical understanding of the meaning of home and distil this into its material form.
As a result, there is an inextricable connection between psychology and built environment, and the materiality to the joinery is imbued with significance.
"In the Scandizzo house, for example, Joey would describe how his old man was a builder and came from Italy, and all he wanted to do as an immigrant was build something that was stable, heavy and concrete. Concrete for him symbolised a sense of permanence: setting roots and creating a new life.
"The first proposal to Joey was then to build a house out of concrete. But it wasn't the same as the ordinary, outer suburban concrete box he grew up in; it was very highly detailed and delicate concrete form.
"His wife, Jane, grew up in Mount Macedon where there is a strong connection to the outdoors. So you take that as a brief without them giving it to you. They are the source of inspiration."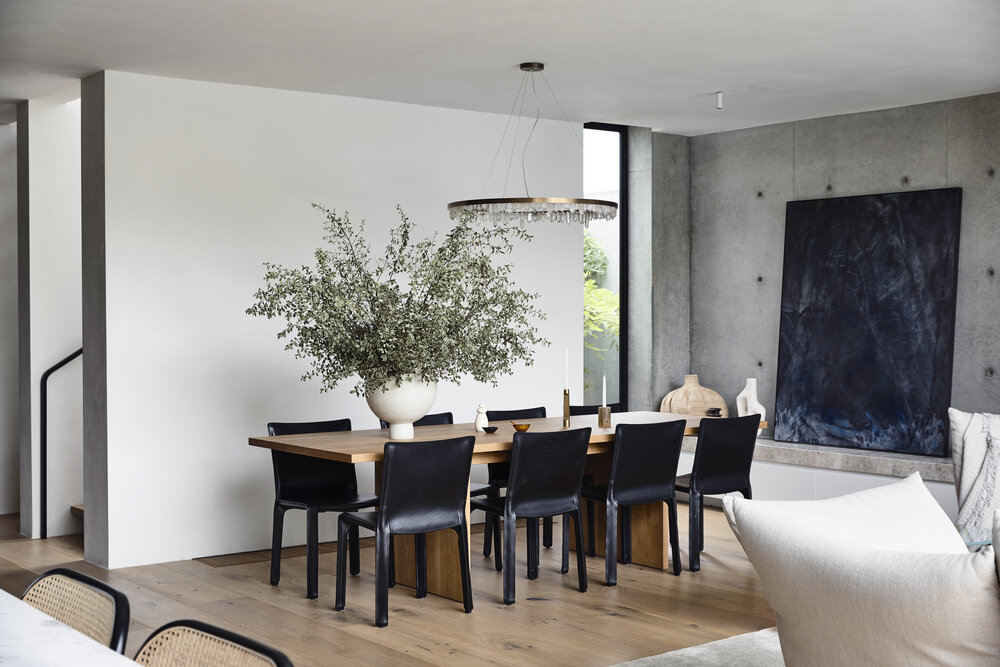 The result is both original and familiar. Robust, the charming Victorian front evolves into the hyper-contemporary in situ concrete rear with steel framed floor-to-ceiling windows.
The masculine, monochromatic structure is softened by the expansive glass and precise detail, creating lightness in a heavy material.
The windows create a permeable border between inside and out, and produce a soft infiltration of light through the home.
Of all his projects, however, there is one Kennon remembers most fondly. "Your first project is always your proudest, because it takes so much for you to do," he says.
Kennon was first approached by Chapel Street restaurant Mr. Miyagi for a plan to extend its liquor licence.
Instead, he came back with a design for a holding bar, for guests to sit and have a drink while they waited to be seated at their table.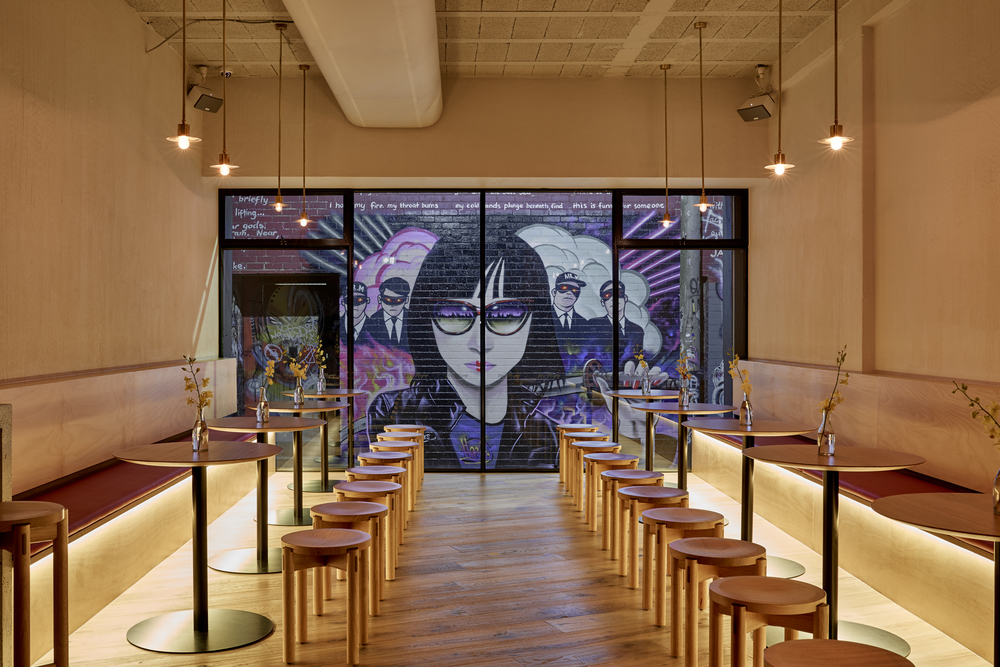 The bar took a conceptual process. The main restaurant has the grungy, masculine atmosphere of a Tokyo laneway, inspired by the character of the fictional karate master after whom the venue is named.
Kennon's vision for the bar came from the story of Mistress Yukie – Miyagi's beautiful, fashionable and sophisticated mistress. This was conveyed in the materiality of the space, in its soft, curvaceous details and feminine hues. This became Yukie's Snack and Cocktail Bar.
Together, the main and accompanying space reflect the dual nature of contemporary Japanese culture: the purist, rigorous and excessive characteristics of traditional culture, and the contemporary looseness epitomised by karaoke scenes and aesthetically unconventional fashion designers.
"I'll never forget the first few weeks that it was open and seeing it packed with music and people laughing," recalls Kennon.
"It's just the most rewarding thing to see people having fun and feeling good in that space."
Kennon says the most rewarding part of running his own practice is getting to see how placemaking contributes to a sense of identity. He relishes the way families take to his designs and make them their own.
"You may go back to a home in a year's time and see how they've framed the pictures on the wall, or stuck them on the fridge. You've imagined all these things all along and they're just how you've envisioned them, and that's really quite special."
Photography: Chris Ott unless otherwise specified.