TAFE NSW graduate and Australian Design Review's 30UNDER30 shortlisted Dana Pizzolato has landed her dream senior interior design role at one of Australia's leading architecture and design agencies and credits TAFE NSW for her success.  
Pizzolato spent three years studying a Bachelor of Interior Design at TAFE NSW Design Centre Enmore and quickly climbed to the top with a recent promotion to senior interior designer at Gray Puksand, which is known for projects such as the Private Hospital and Medi-Hotel, Parramatta and the Greenway Views Seniors' Living Village in Canberra.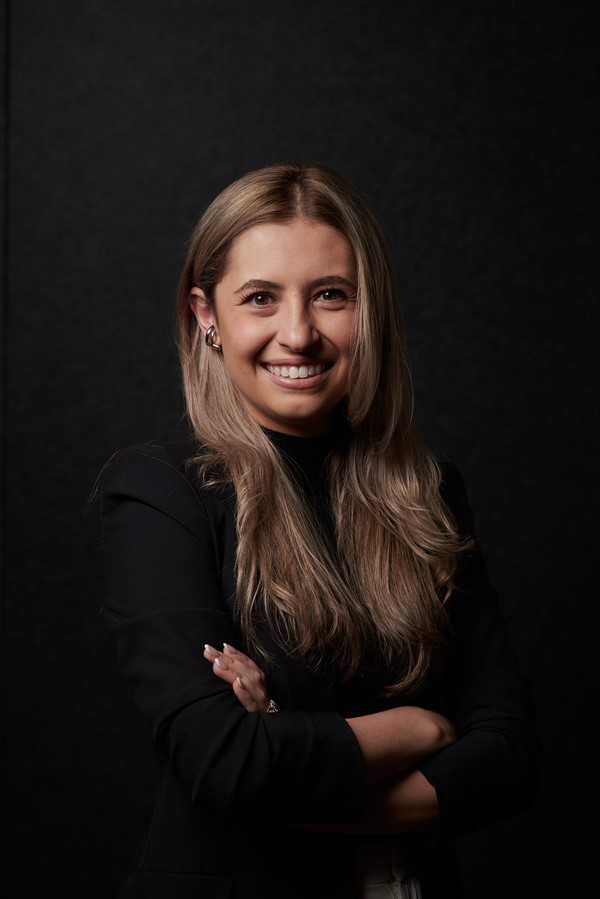 She says studying at TAFE NSW provided her with hands-on skills and the opportunity to learn in an industry-style environment. 
"I loved learning in a workshop environment, I couldn't see getting that experience anywhere else. It gave me the creative freedom to thrive.
"The classes at TAFE NSW have a good teacher-to-student ratio, which makes your learning feel more personal, and with teachers that come from industry, they really understand how designers work and tailor the program to you," she explains.
According to recent reports, there is a huge skills demand in NSW for qualified interior designers, with around 27,200 job openings predicted by 2026.  
TAFE NSW head teacher of Interior Design Tanya Dobble says she is "beyond proud of Dana and her achievements after graduating".
"TAFE NSW is supporting a pipeline of highly skilled and passionate professionals to support a growing skills demand in Interior Design." 
The Bachelor of Interior Design is accredited by the Design Institute of Australia (DIA), giving students industry-standard skills, and putting them in the best possible position. 
"We know Dana and other students who enrol in our courses now have even greater opportunities for employment, even before they've finished their studies," adds Dobble. 
Gray Puksand people strategy and culture manager Seton Walsh-Ross says TAFE "gives you practical hands-on experience, which is highly valuable in our [design] industry".
"There is high demand for architectural technicians and interior designers. We actively seek out candidates who have completed a TAFE course, the exposure they have gained, and practical skills they have learnt, making them the most industry-ready job seekers". 
Click here to see the entire 30UNDER30 shortlist!
Late last year, Pizzolato discussed burnout culture in the design industry.