Computation is digitising design and architecture practices need to ensure they stay ahead to stay in the game.
It is the year 2019, and I have just watched a generative design algorithm help design a state-of-the-art roof for Macquarie University's Central Courtyard Precinct, accurate right down to the weight and structural integrity of the steel trusses. There were humans at the helm of this project, but what started as a geometry reshaping tool is now running thousands of calculations to provide multiple design solutions that meet some very complex cross-sector considerations – a task that would take humans months to complete.
With AI (artificial intelligence) use-cases becoming increasingly frequent, it seems that architecture has officially entered Industry 4.0: a fourth industrial revolution that brings with it a wave of automation, cyber-physical systems, data sharing, IoT (Internet of Things), cloud-based technology and cognitive computing. At first, we saw the adoption of integrated 3D parametric modelling and 3D collaboration processes – prototyping and engineering analysis tools that now inform our design decisions every day. Now, in-house software engineers, computational designers and VR/AR (virtual/augmented reality) technicians are finally beginning to unlock the immense potential of computational generative design and even AI.
Never fear: this is not a discussion about robots stealing our jobs. In fact, as we feed more data to the machines, we're handing over more mundane tasks to our computational tools, and the role of the human architect is taking on a wholly new, more powerful form – improving the way we analyse, optimise and visualise our work. With some algorithmic help, architects can focus on the interesting, creative part of design, and minimise the repetitive administrative tasks.
AI and ML already at work
Put simply, AI uses algorithms to search for problems and apply solutions. Machine Learning (ML) is the predictive, forecasting part of AI that's programmed to run if-and-then statements at enormous scale on large unsophisticated datasets. In architecture, engineering and construction, computation is most commonly being used to increase production speed, and reduce the likelihood of human error.
We recently documented the $270 million Growth Area Schools Project (GASP) in Victoria in just 11 weeks – an unheard-of time-frame that comprised four different building types over 10 unique sites across the state. With sophisticated structuring of intelligent 3D modelling software, our interior design team populated 17 different project files with standardised joinery and doors in one fell swoop. In the past, manually repopulating that many individual designs would have taken the same team 16 weeks.
In Sydney, a recent competition winning residential project by Ingenhoven Architects and Architectus required detailed evidence of compliance with the council's SEPP 65 solar and daylight access requirements. At 80 storeys, 505 George Street will be the highest residential building in Sydney, and manually calculating sun access over hundreds of apartments would have required thousands of manual analyses, depending on the position of the windows in each room and changing sunlight angles. Enabled by open-source computational tools, solar data could be analysed across the whole design, and allowed us to test and communicate multiple compliant iterations, recalculating solar data with ease each time.
But improving efficiency isn't the only goal of Industry 4.0…
Preserving the future by modelling the present
The redevelopment of Melbourne's State Library of Victoria began by digitising this significant historical building. Three-dimensional laser scanning was deployed to produce a 3D virtual point cloud model, which was subsequently used as a reference to produce a 'digital twin'. This elemental model was then converted into intelligent building components within Revit, enabling the team to progress design and documentation packages in the preferred parametric modelling application.
Paris' own Notre-Dame was digitised in a similar fashion back in its prime – a decision that holds enormous weight after the recent fire. In the wake of the fire, new design proposals are referencing the digitised digital twin, helping architects to make alterations and compute multiple solutions for the rebuild with far greater ease.
The more data you input, the more ML improves its predictive abilities. Successful AI iterations will therefore result from larger, more comprehensive datasets. If we start digitising our built environment, we're not only preserving architectural feats for the future, but training the AI in the process too.
How we see the role of the architect evolving
For designers with deeply held convictions that architecture is 'the mother art' (quoting Frank Lloyd Wright), rest assured that the aesthetic and qualitative nature of architecture can absolutely co-exist with the more functional aspects of computation. In fact, the most memorable and successful infrastructure is likely to be a marriage of beautifully curated design at the hands of artists, paired with an enjoyable user experience led by computation.
Until the next major technological breakthrough, machines will only be able to solve direct design problems and generate design suggestions for a human to take and develop further. For example, ML could forecast student numbers and room utilisation to quickly generate the briefing requirements for a university campus' location, size and functional requirements. But the machine can't prioritise these design considerations on its own, nor respond to human-centred considerations – architecture's philosophical criteria, such as respect for client values and needs, response to place and context, enacting environmental ethics, or influencing mood through aesthetics.
There's an opportunity for our design culture to evolve from being relatively uninformed and reactive, to becoming highly informed and predictive, but we need to act now.
Five steps to join the era of industry 4.0
When 3D modelling tool Revit first arrived on the scene, Australian architects were some of the world's earliest adopters, with local users outnumbering Europe and the US combined. As a country, we're often ahead of the curve, and should be building the same culture of adoption with AI. Here are five ways to get involved, whether you're a CEO, designer or software engineer:
Gain computational knowledge
Delve into new research, or partner with universities to leverage evolving student skillsets – today's architecture graduates are intimately acquainted with the technology that some of us had to start from scratch to learn. We're now seeing companies invest in technology innovation specialists with software engineering expertise.
Network within the computational design community
There are several Computational Design meet-up groups across Australia and conferences (such as Para Guru) where you can discover the latest innovations, and find opportunities to collaborate when the time comes for implementation.
Get quick, easy wins and build on that success
Build an internal working group and start testing available computational tools for your current projects. Just as ML requires more data to improve its predictive abilities, we need more experience and experimentation to improve our relationship with new tech.
Implement a regular technology review on projects
Solutions evolve so fast that you may be able to integrate automation later down the line on a project that today can only be executed manually. Incorporating computation into the conversation at every touch point is key.
Involve other sectors
As we integrate the knowledge of separate building disciplines into the AI, we can lower barriers of entry into the profession, gain insight about the underlying data in the rich tapestry of infrastructure around us and reduce latency of communication and chance of error at earlier stages.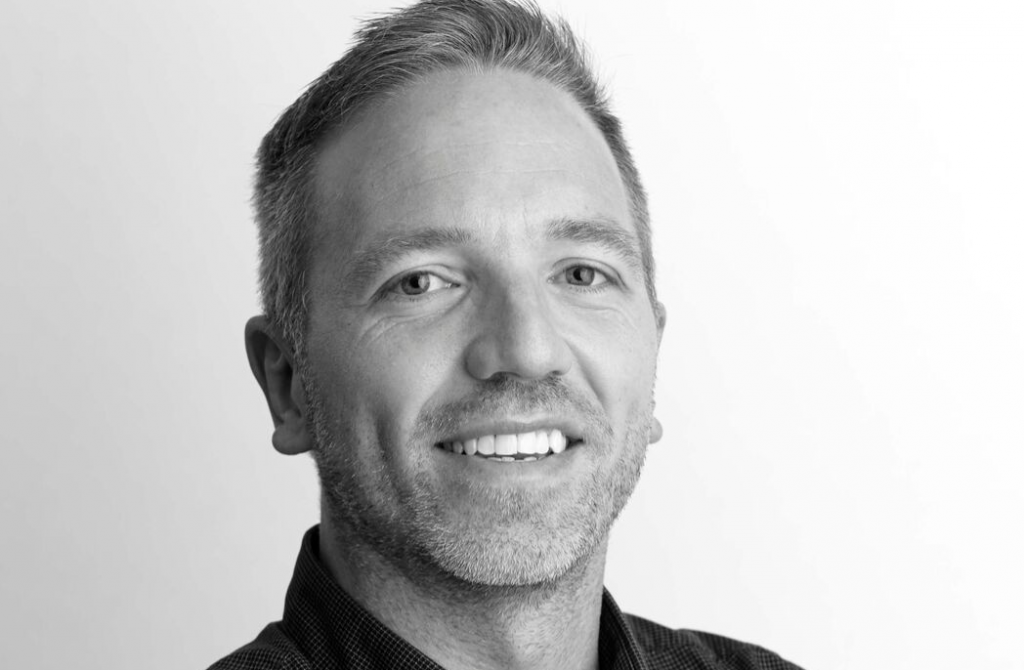 Steve Fox is principal at Architectus and manager at BIM Consulting.
This article first appeared in Architectural Review #161.
Top image: State Library Victoria – part digital point cloud – part 3D digital twin