HUT has designed a luxury boutique in London's Soho for Mr NICE, a cannabis lifestyle brand that sells accessories from around the world.
The aim was to create a design that showcases the product whilst uplifting the public's perception of cannabis and CBD Oil. In keeping with the organic nature of CBD oil, products are displayed on natural tactile palettes of materials including timber and oak.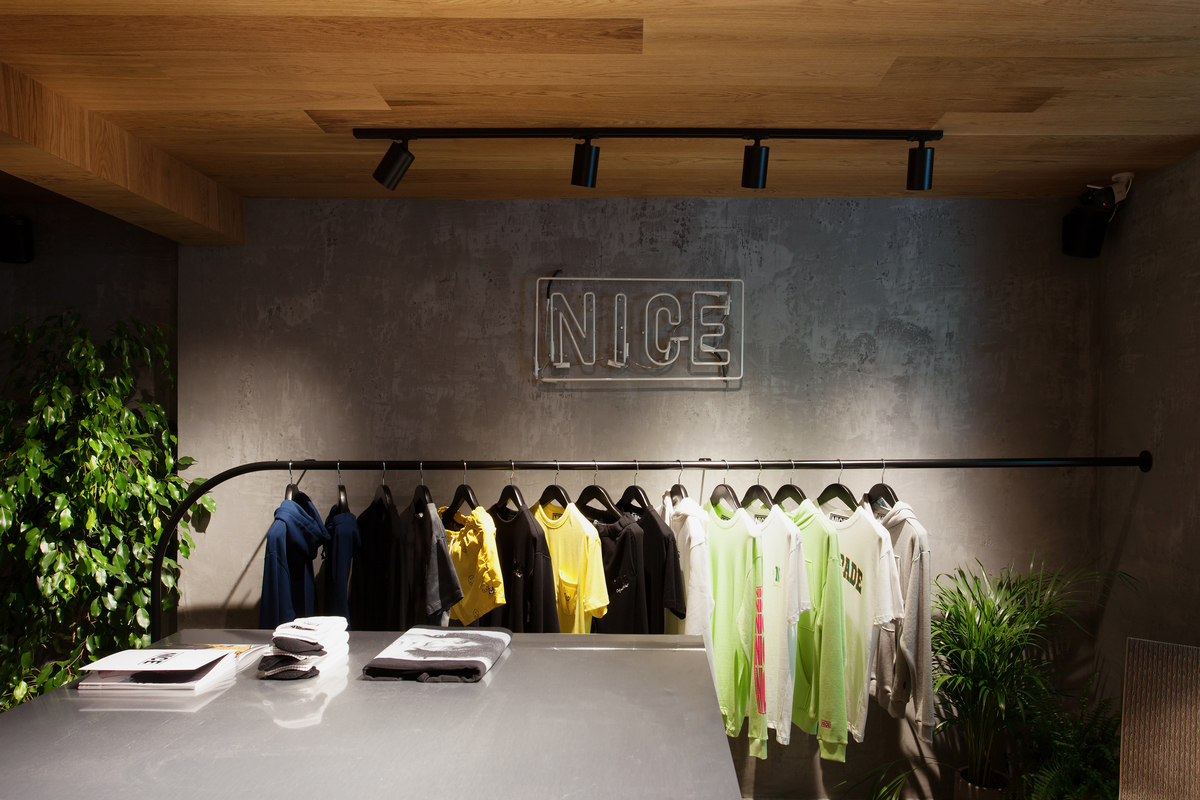 Downstairs, neon lighting and a raw concrete aesthetic provide a backdrop for Mr NICE merchandise and cannabis culture streetwear.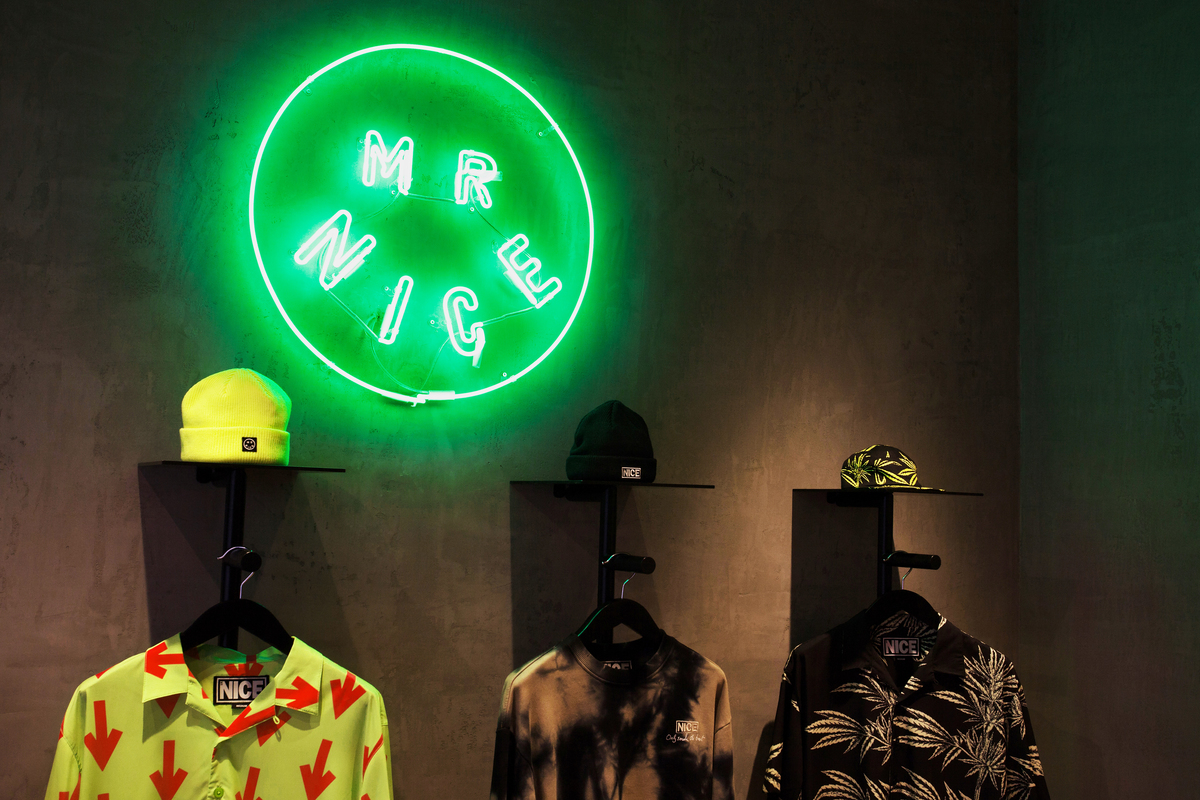 The considered layout of the shop allows for shelving and storage to be employed seamlessly, avoiding densely packed products and enhancing the visual simplicity. Signage is orientated around this.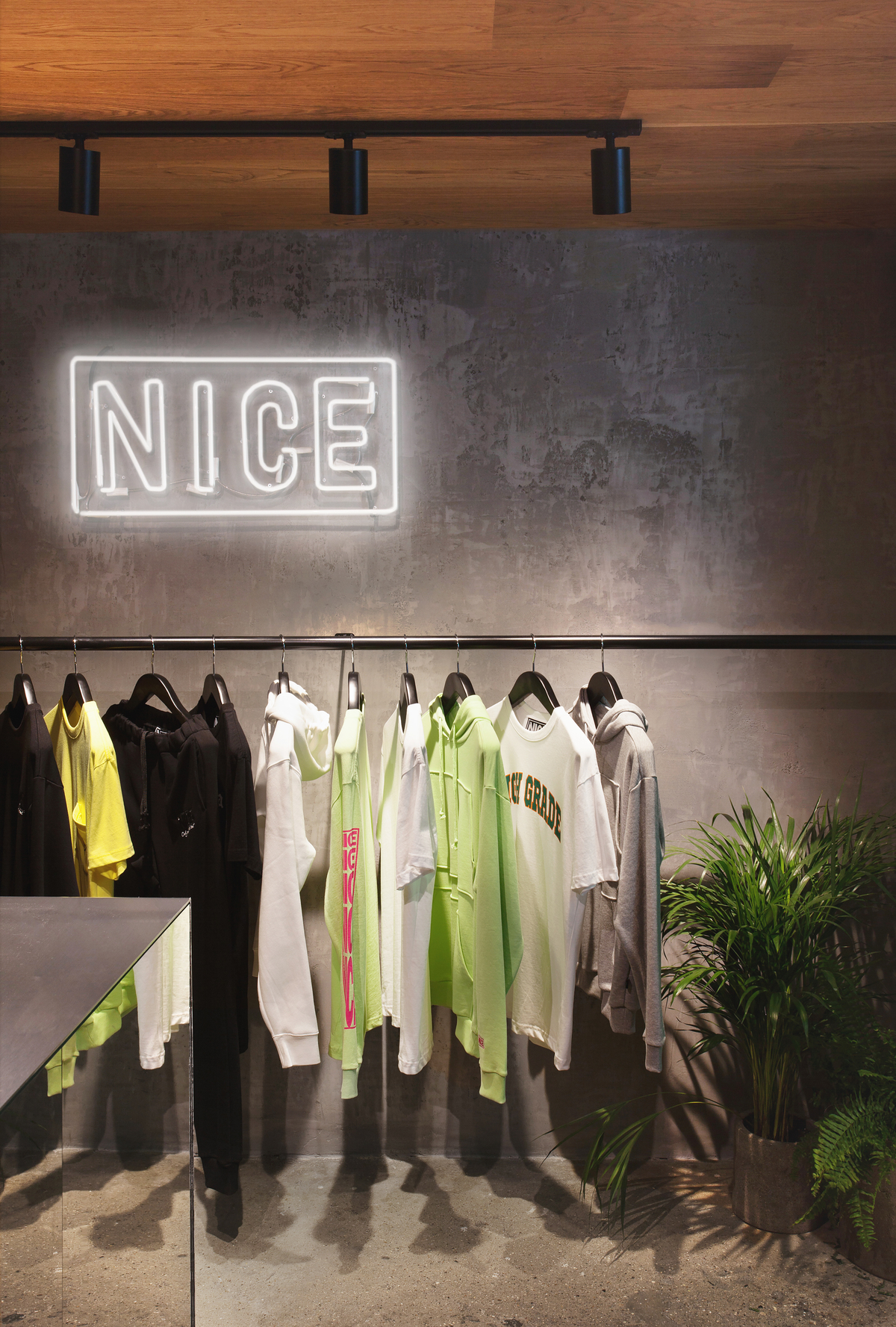 A bespoke chrome counter is the point of engagement for staff and the public with all activity and sources of information circulating around it. It encourages customers to engage with the well-being and medicinal benefits of CBD product.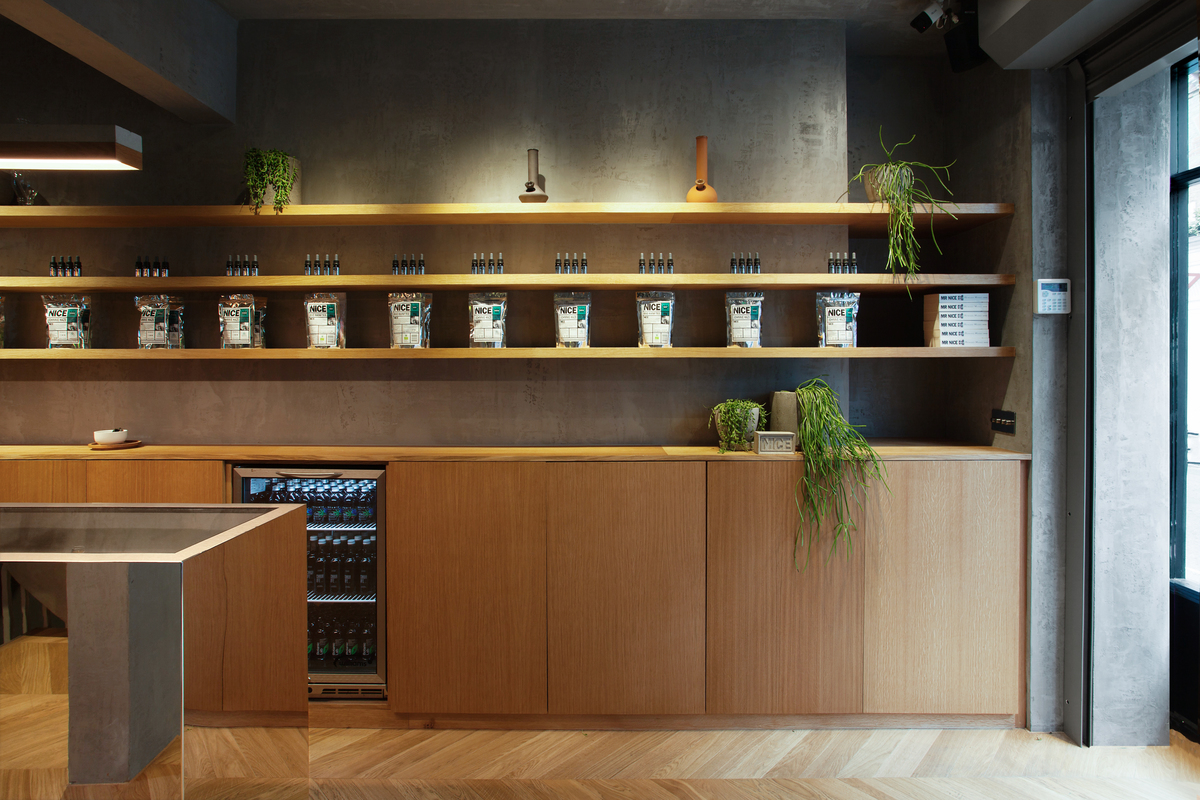 Green planting is implemented throughout the boutique contextualizing the pastoral origins of cannabis, as well as providing 'a calm and oxygenated environment'.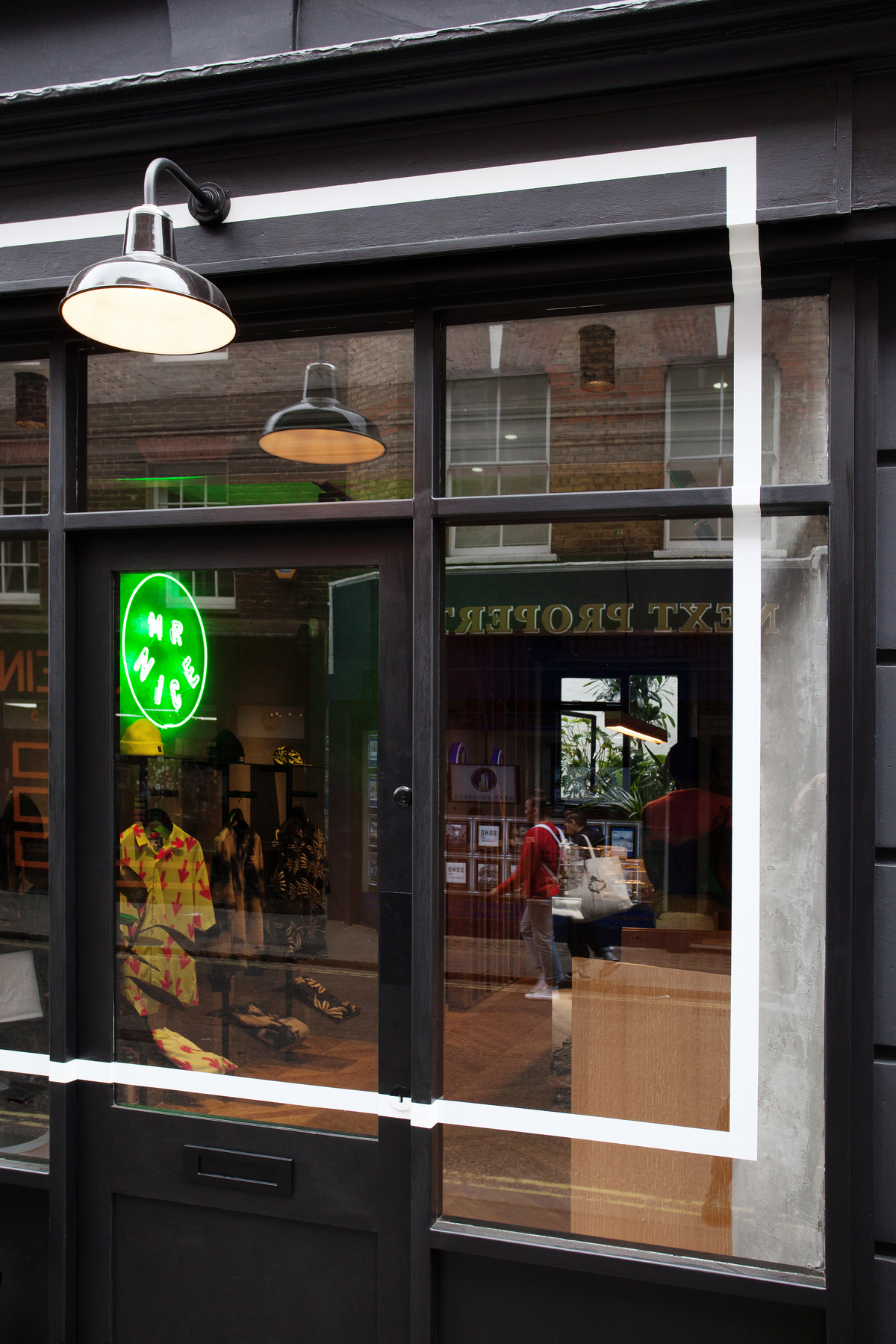 Mr NICE has two other locations in Europe and each project works to reflect the brand's identity and geographical context.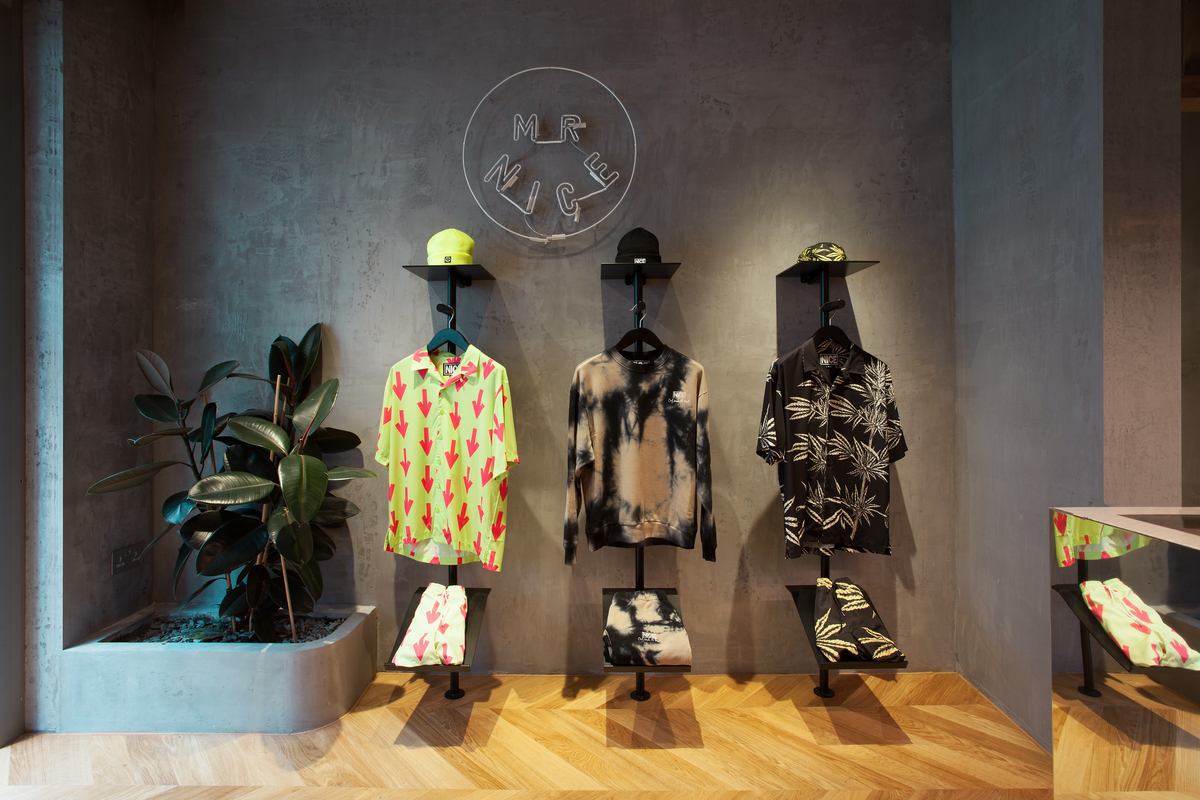 The Noel Street store reflects a hive of activity and engagement the area has a reputation for. Neon signs and the basement level speak of the infamous Soho nightlife in addition to the modern materials and painted.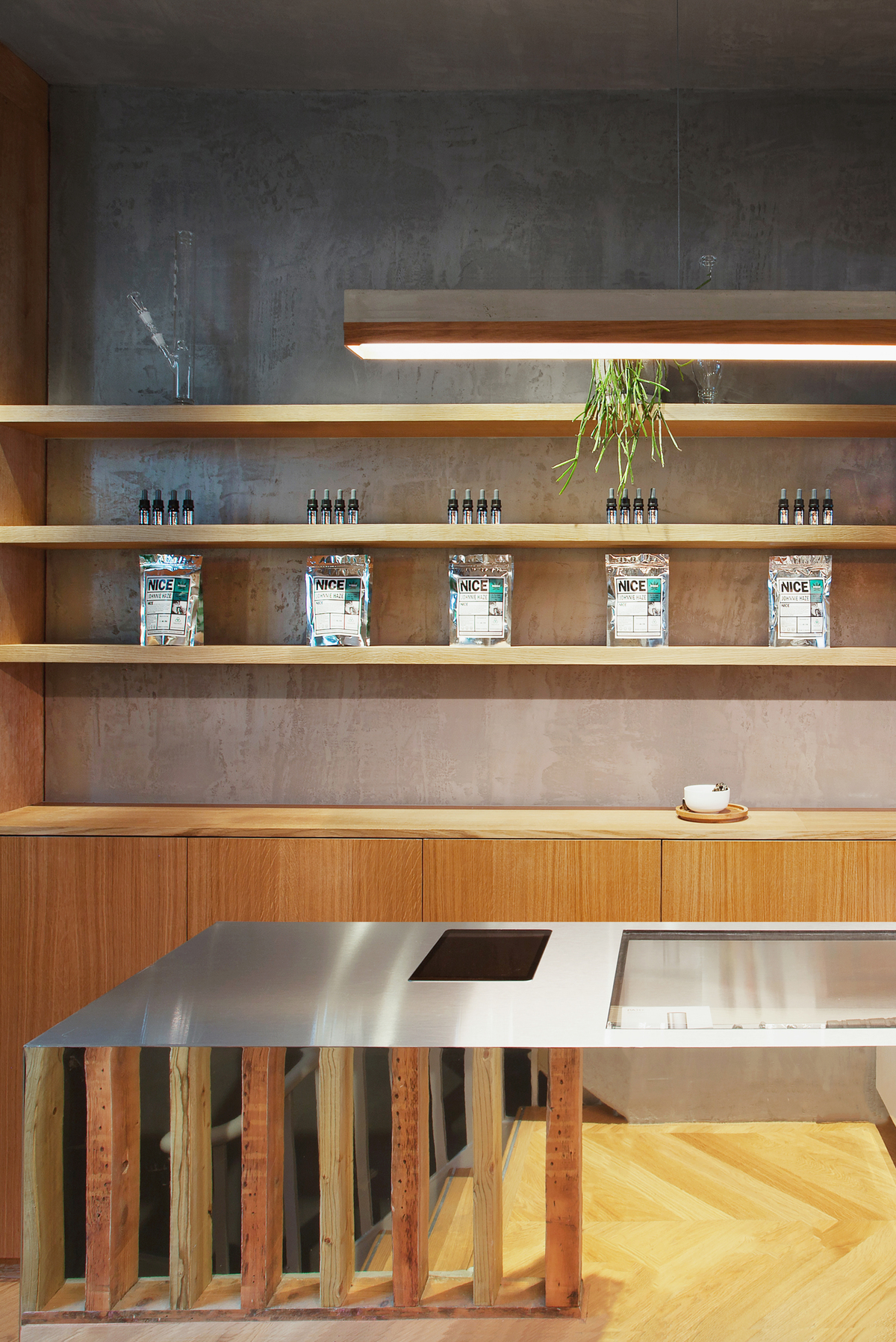 Photography by Emanuelis Stasaitis