Entering hospital for treatment can be a daunting experience for both patients and family, but a new ambulatory centre in New York has been designed to reduce stress and anxiety, by keeping the focus on healing. 
A collaboration between HOK, Ballinger and Pei Cobb Freed & Partners, the newly opened NewYork-Presbyterian David H. Koch Center, represents a new urban context for NewYork-Presbyterian. Located on Manhattan's Upper East Side, patient and family-centred care is at the forefront of the building's holistic design and programming.
With its wood screen and glazed facade, the centre offers a warm, inviting and transparent face to the community. The first of its kind at this scale, the insertion of a wood screen into the triple-glazed assembly, along with the undulating pattern, gives the curtain wall a distinctive architectural character.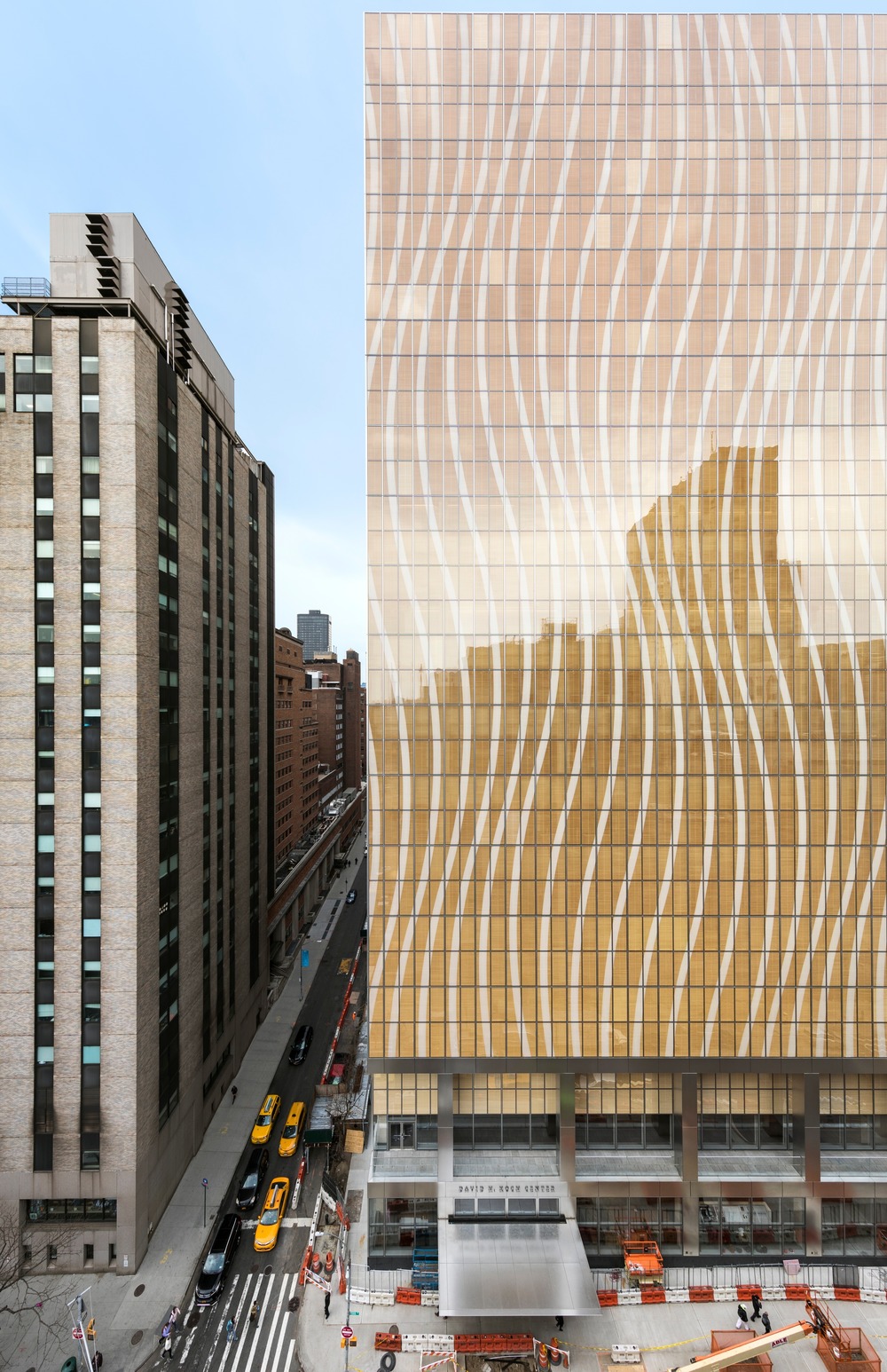 Wood is present again in the ceiling of the lobby to create a calming environment enhanced by extensive daylight and vivid artwork. The wood, stone and natural materials throughout the interior spaces of the facility are designed to evoke comfort and ease. A prominent reception desk and clear way-finding facilitate a streamlined and intuitive journey for all guests to minimise stress.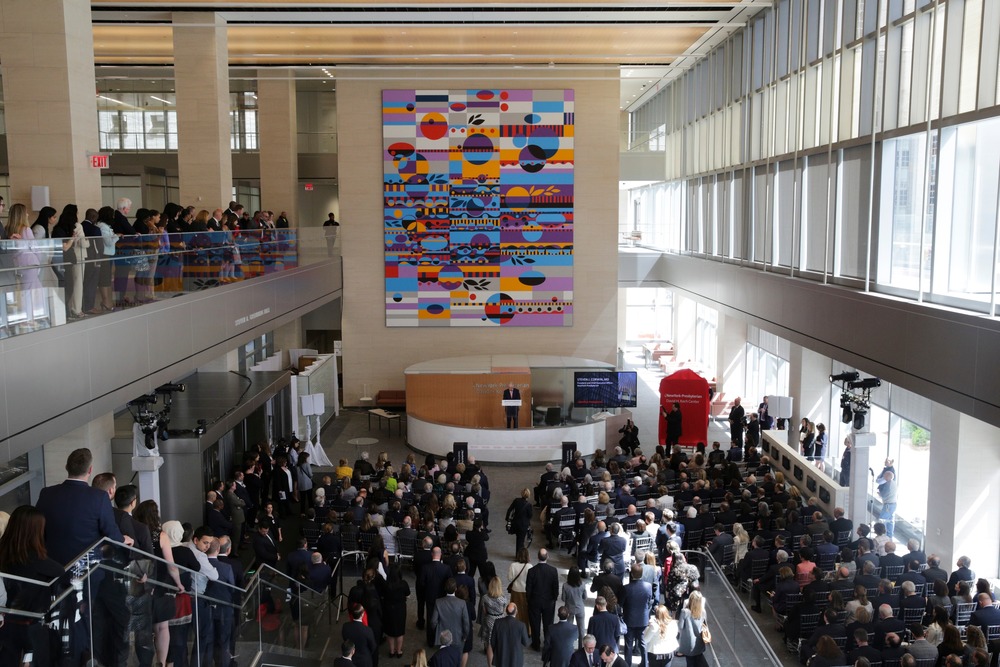 The dramatic stair design encourages healthy movement and leads to quiet zones, lounges and dining options on the second floor, presenting a choice for patients, family and visitors. Influenced by hospitality settings, the modern dining area includes restaurant-quality offerings with healthy food, a full-juice and coffee bar and a variety of seating environments.
Clinical floors continue the same aesthetic with a soothing, quiet palette of materials including wood and stone. A typical clinical floor has a sky lobby, 12 flexible procedure rooms and 36 private prep and recovery rooms.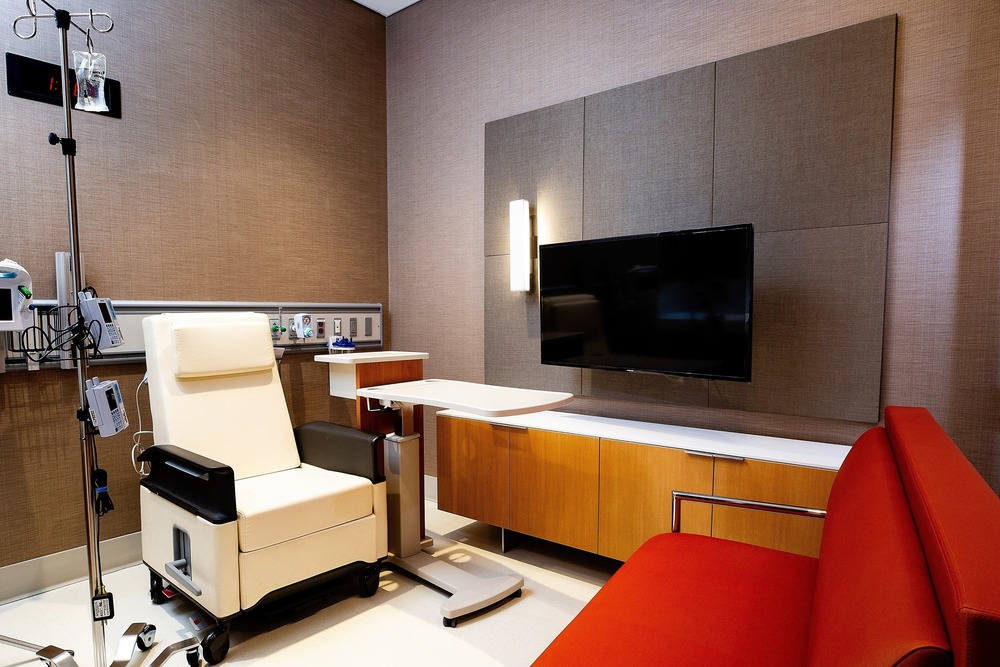 Circulation is clear, with a separation of 'on-stage' and 'off-stage' flows so patients and families can travel along the light-filled perimeter corridors with clear way-finding, and staff can move efficiently throughout the building, minimising disruption.
Infusion and radiation oncology areas, typically found in basement areas, are co-located on the 4th floor of the building. This allows patients and staff access to natural light.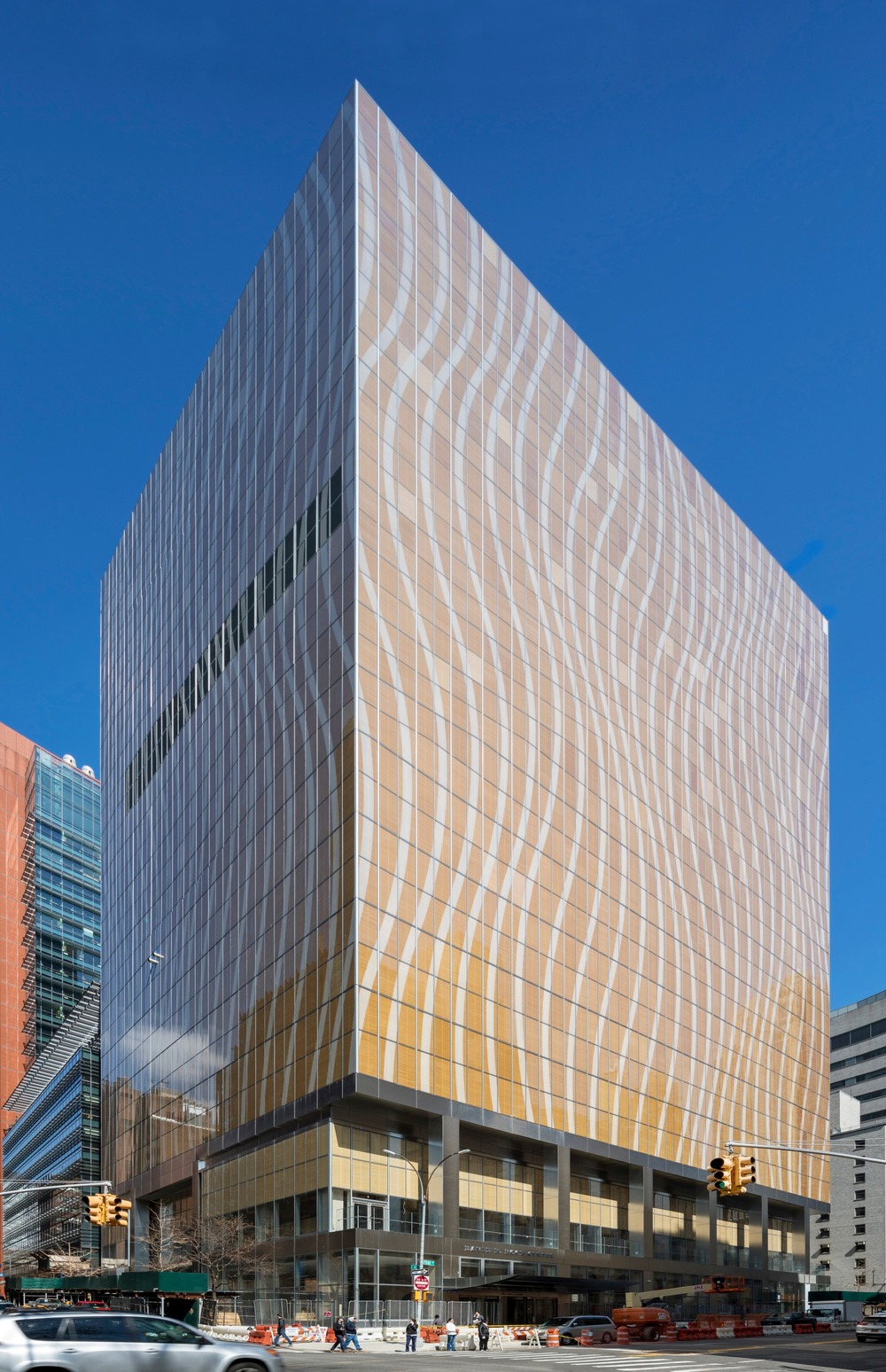 Each floor is designed with standardised procedure rooms and patient areas, allowing for the flexible use of rooms and the ability to adapt to changing technology over time.
Photography by Albert Vecerka / ESTO and NewYork-Presbyterian Hospital