Images courtesy of Cumulus Studio.
Getting a group of friends together at a winery for a drop or two is an activity loved by many, and with wine being one of Australia's biggest exports, there is no shortage of venues to choose from. Brown Brothers have recently unveiled their new establishment for Devil's Corner wines – a rustic and inventive design that takes this winery to the top of the must-see list. Set on the east coast of Tasmania and designed by Cumulus Studio, the venue includes a lookout that exposes the spectacular wine growing region.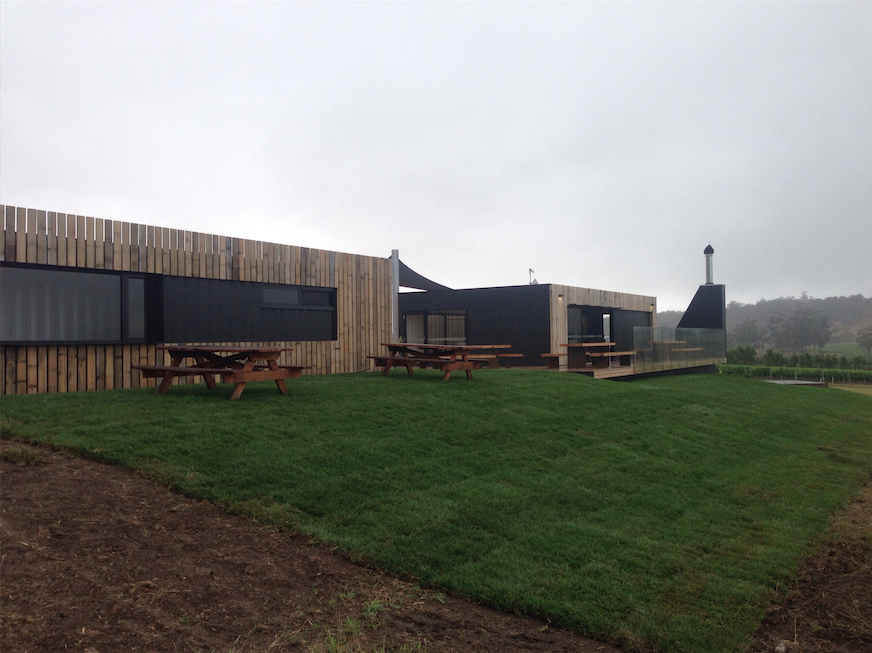 Multiple small buildings make up the Cellar Door and Lookout, comprised of dark metal which boldly pairs with light, local timber. The use of raw materials brings a genuine countryside aesthetic to the venue, blending harmoniously with the environment that surrounds it.
A wide veranda bordering the establishment provides patrons with a view of the surrounds, which are as impressive as the design. One must take full advantage of such a view however, and the Cellar Door and Lookout has done just that.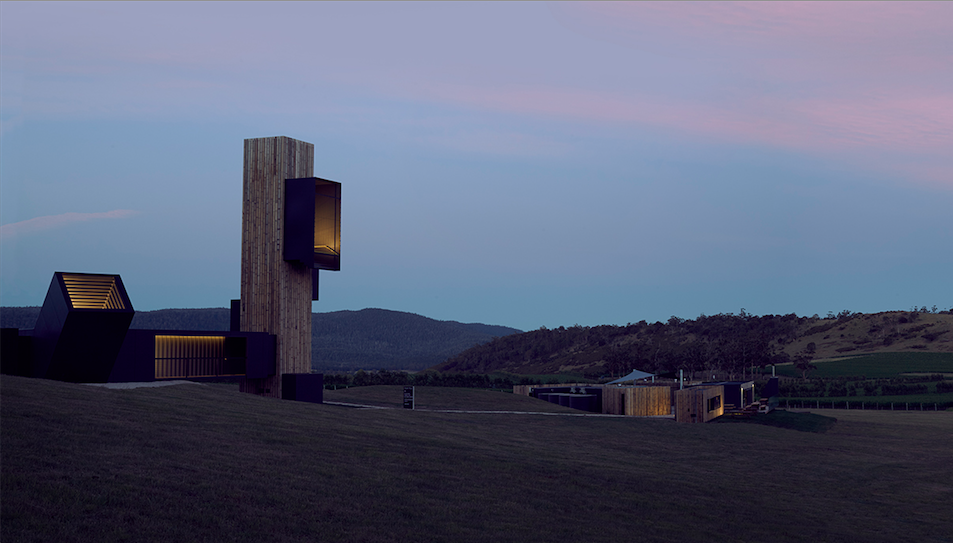 A periscope-shaped lookout provides an even more expansive view of the environment. Peter Walker, Director and Co-founder of Cumulus Studio, described the lookout component as critical. "[The lookout] provides a visual signifier for the settlement but also as a way of interpreting the landscape from which the Devil's Corner wines originate," he said.
Simplicity is key at Devil's Corner, from the rough dominant materials down to the smaller details. Beautiful and refined, Cumulus Studio's design works to complement its mountainous surrounds, easily becoming one with the Tasmanian wine region.