National architecture practice Gray Puksand has rolled out a refreshed brand look and corporate social responsibility (CSR) plan.
Developing its focus on creating meaningful change for people and our planet, now and in the future, Gray Puksand is embarking on its next phase after 30 years of architecture and design.
Gray Puksand founding partner Robert Puksand says this new-age focus aligns the practices' people-first values with the changing needs and values of staff.
"Celebrating 30 years, in particular, has heightened the importance of family and balance. At Gray Puksand, we pride ourselves on our people and on creating a space where all can feel supported, want to come to work and find enjoyment in their job. Our new reforms have been informed by the needs of our people, and truly celebrate our diverse workforce that we plan to grow," says Puksand.
Gray Puksand's CSR framework is rooted in three pillars of People, Planet and Community, which sees affirmative action plans put in place until 2030 with the aim to increase diversity and inclusion, and cultivate a workplace culture reflective of modern Australian society.
With over 25 percent of female representation currently at partner level, Gray Puksand has goals to double this number and achieve 50 percent gender equity within its partnership before 2030.
"Our brand refresh has provided Gray Puksand a wonderful opportunity to explore and define what is truly important to us and an innovative design practice," explains Gray Puksand partner Heidi Smith.
"Diversity has long been a pillar of our organisation, defining not only our strong team dynamics but also our methodology of designing to make a difference. I am delighted that our people-first approach is the key to our growth and our ongoing success."
An example of this approach, is an industry-leading, gold standard policy for paid parental leave, offering up to 18 weeks of paid leave for parents.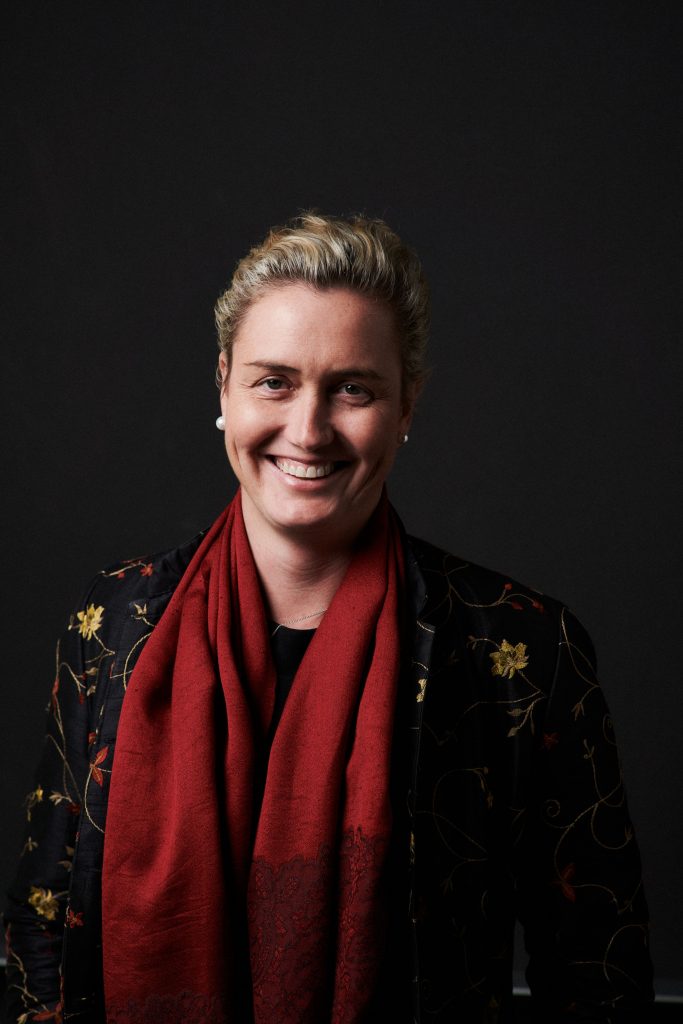 'Our new Parental Scheme removes the bias that exists against women, men and LGBTIQ+ parents, as well as those who become parents via surrogacy and other means," tells Gray Puksand national & people manager Seton Walsh-Rose to ADR.
"This is a first step in how we as an organisation can play a small, yet integral role in fostering true equity."
Gray Puksand credits its high staff-retention rate to its extensive Diversity & Inclusion Framework covering a Gender Equality Plan, Culturally and Linguistically Diverse Plan, a Mature Age and Young Professionals Plan as well as an LGBTIQ+ Employee and Inclusion Plan.
The practice has also continued its rapid expansion, fostering a new pipeline of projects in current and new sectors including commercial, education, workspace, retail, health and science and seniors living.
"Whilst a lot of practices have fluctuated throughout the pandemic we have continued to prosper and grow," adds Puksand.
"It is exciting to not only see the continuous growth of our leadership team but the continuous development of our practice and pipeline of work as a whole.
"We are now competing in five states and territories. With over 90 commercial, 40 workspace and 40 education projects in the pipeline for 2022, we are continuing to build a supporting and diverse workforce to help take our practice to the next level, for our next 30 years of success."
Images courtesy of Gray Puksand.
Gray Puksand is a national Australian architecture practice, designing places with integrity. Gray Puksand collaborates with clients from multiple sectors, specialising in workplace, commercial, education, and health and science architecture and interior design.
Earlier this year, Gray Puksand invested in sustainability with a new Canberra appointment.