all(zone) director Rachaporn Choochuey has an overriding principle when it comes to deciding how big the practice should be. Whatever else happens, it should never grow so large that she can't remember all the names of her staff.
Following the high-profile offerings of predecessors like Glenn Murcutt, Carme Pinós and Sean Godsell, this year's MPavilion in Melbourne is courtesy of the Thai practice all(zone). But despite this prestigious commission and a slew of other accolades, the studio's leader and design director Rachaporn Choochuey says she nearly didn't become an architect at all. After finishing her first degree in Thailand she started work with a large corporate company in Bangkok, but it did not go well. "I really didn't like it," she says. "I thought, 'I'm not going to be an architect. This is so boring'."
Instead she applied for a scholarship with a view to pursuing an academic rather than practical career in the field. But a master's from Columbia University in the US led to a PhD in Japan and it was there she had something of an epiphany. "Tokyo opened up a little bit of perspective. I met a lot of people and realised, whoa, there are actually many ways to do architecture. A corporate office is just one of them."
Small installations she describes as half art/half architecture followed, before she returned to Bangkok and expanded her work.
"I started out as an architect out of necessity really," she says now. The rented shop house where she was living needed transformation and the rest, as they say, is history.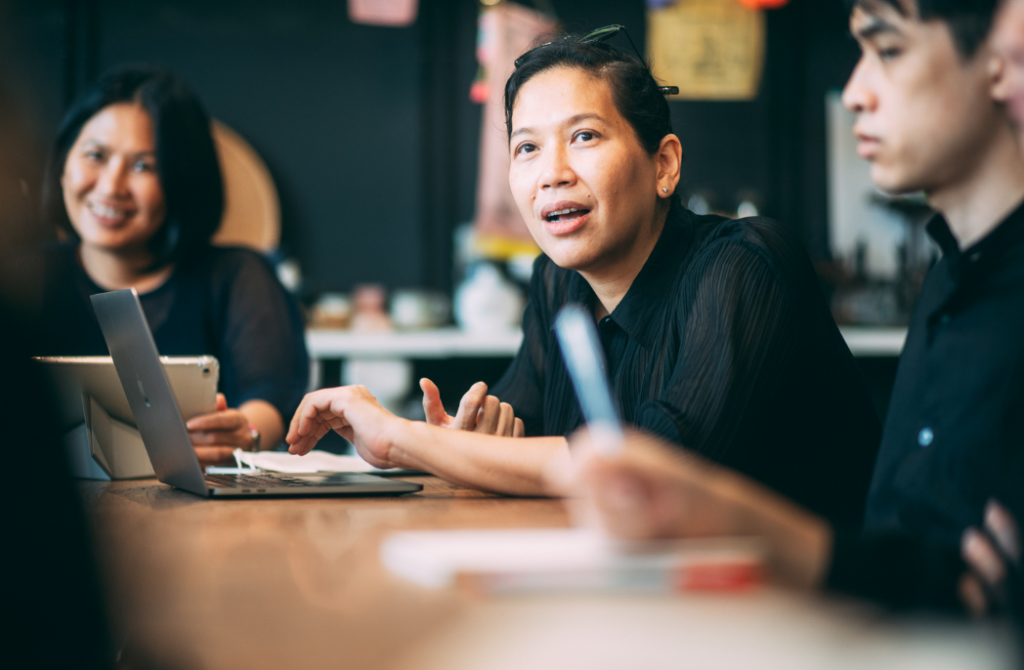 She co-founded all(zone) with a couple of friends, the company name a reference to its wide remit. "We wanted to do all things that involved physical environments. It could be research, it could be exhibitions, anything." Unfortunately, despite the team having a lot of fun, the one thing it didn't make was money. Choochuey's partners moved on and she became the main shareholder of the business. But this also wasn't a done deal, because in those early days Choochuey had little idea of how to run a company or how liability worked. "I didn't even know how the tax system worked or what a company meant," she says. "I actually wanted to close the company but it was too difficult."
In Thailand this can be a really complex process, she says, and can cost several thousand dollars. "Luckily, I have my sister. She's an accountant, so I asked her a lot," she says. Rachapun Choochuey is now the managing director of all(zone) and responsible for all of the financial aspects of the company.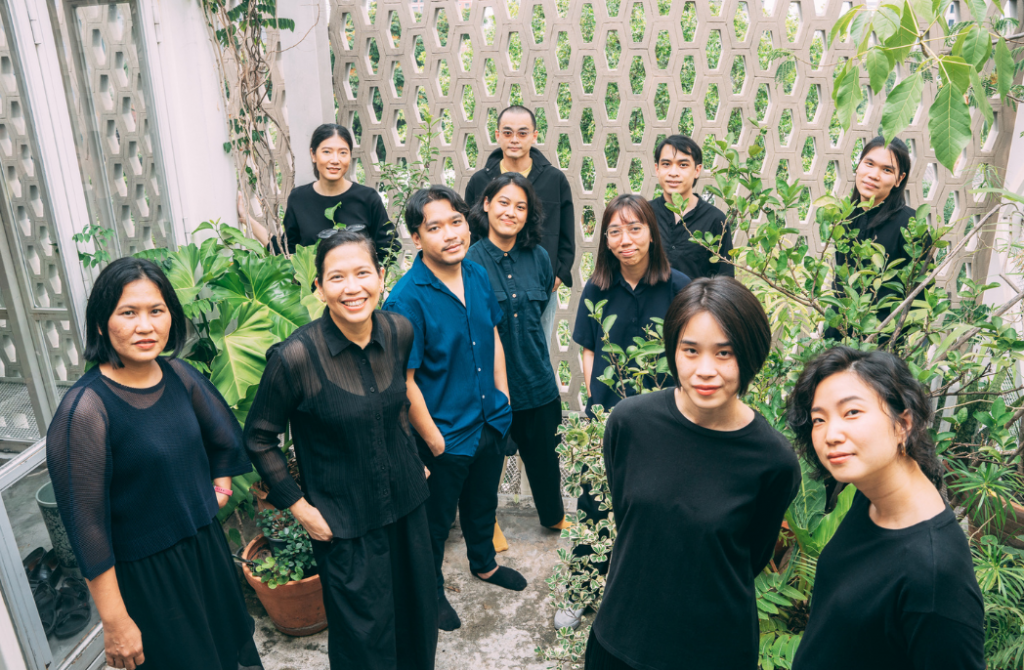 Delegating roles
It's clearly a case of the sisters playing to the strengths. "I think I hold around 60 percent of the shares," says Choochuey, adding that there are now two other partners who also have shares. One has been with the company for over a decade and the other seven years.
The company was originally set up in 2000 but registered in 2008. Choochuey says going out on her own was very hard to start with, but she felt a responsibility to others that kept her going. "The first two years were very tough, but I couldn't stop because we had a few people who had been my students. I couldn't say, 'hey, that's it', because I had asked them to work with me and I had to carry on."
This dedication to the all(zone) team is a common thread in the practice's operations. The restrictions over the last couple of years meant Choochuey was unable to pay her staff their usual end of the year bonuses, but she still found an alternative. "You can imagine that working in a design office requires a lot of time and they stay late, so if the year is good we can pay extra. During COVID, we just gave them shares. That was more showing gratitude to them that they've been with us even in the very difficult time during COVID."
Choochuey also mentions a recent lecture she gave at Yale, which ended with her showing images of her team and crediting them for the work they do. "I didn't imagine that was a big deal," she says, "but at the end of the lecture a student came up and said, 'that was really touching' because they were working as an intern here and there and they thought that their efforts were really invisible."
And this informs Choochuey's answer when asked what skills or traits she believes make for an effective leader in business. "You have to acknowledge the contributions from everyone, from the very small roles to the very big ones," she says.
The team at all(zone) is about 10 people with the odd intern added to the mix, and that's just the way Choochuey likes it. "I try to keep the number around this number. First, I want to remember all their names," she says. "And then my criterion is that it should be easy for us to go and eat together."
That said, it's clear that she's the leader and face of the studio. She remains "very hands-on" and always oversees the schedules, she explains. "I also still review every single design element that comes out of the office. Everything passes my eye."
While Rachapun takes care of the finances, the overall direction of the practice is a joint discussion. "We update every week with the people working with us and we have a scheduled [team] meeting every Monday."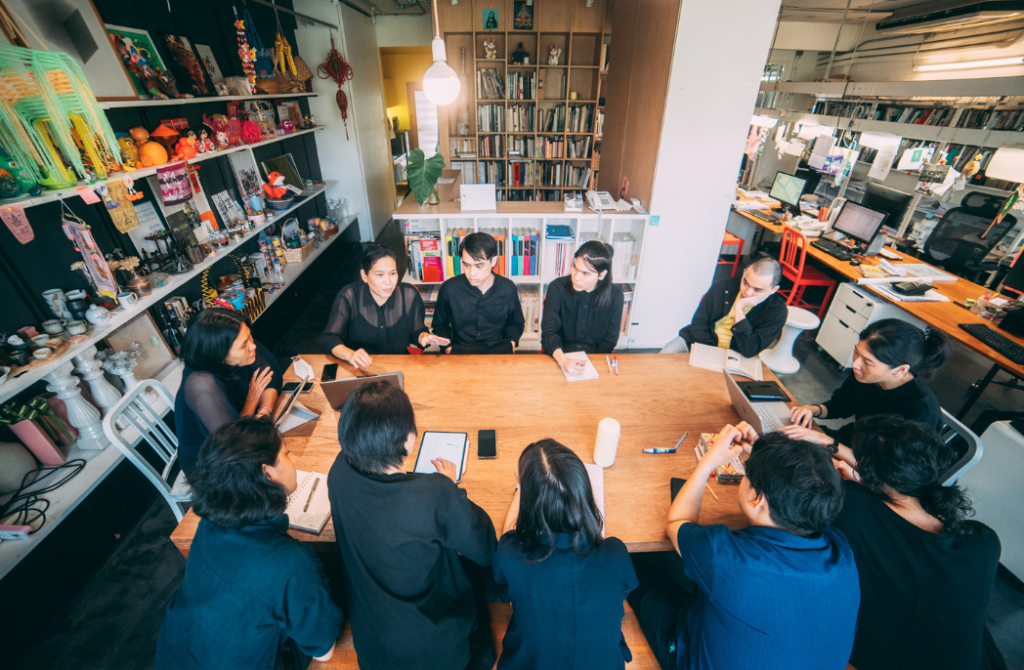 Her advice for running a successful practice is nothing if not pragmatic. "In a service business, the first five years will be really bad. You should just be able to make ends meet. That's the key. After that, you can be a little more optimistic, but you have to enjoy it every day. If you don't, don't do it.
"I don't believe in the idea of 'we are sacrificing for the greater good… if you are not happy, how could you make a space or a place where people feel happy?"
This attitude also influences the way she chooses her clients, which reflects her belief that at its heart architecture, like so many other things, all boils down to human relationships. "I choose projects from the first meeting. I evaluate. You are going to meet these people every week for the next two or three years. If you feel like you don't want to meet them, it's going to be a bad project, isn't it?"
And her ambitions for all(zone)? Modest and unsurprisingly focused on her team.
"I have to tell you that I never plan," she says. "Like me becoming an architect without planning. But for the next five years, this is more for my staff. If we can do better, a little bit better in business, getting a little bit more profit, I could pay them more. I'd be very happy."

See also In the name of lightness – all(zone) for MPavilion for 2022
Images: supplied by MPavilion
This article will feature in the next edition of Architectural Review, AR172. Click here to subscribe.