RBM Noor is a collection of canteen and conference chairs with endless opportunities. The range consists of five different models with optional accessories. RBM Noor is a Scandinavian identity that represents an environmental-friendly philosophy. RBM Noor is a broad collection of colourful chairs in a variety of shapes with high ergonomic comfort. This contemporary classic is a result of an innovative design collaboration between Form Us With Love, StokkeAustad, Susanne Grønlund/Grønlund Design and Flokk design team. The RBM Noor family has been awarded the prestigious Red Dot Award for best design and RBM Noor 6060 has received the highest award, Best of the Best design in the category product design.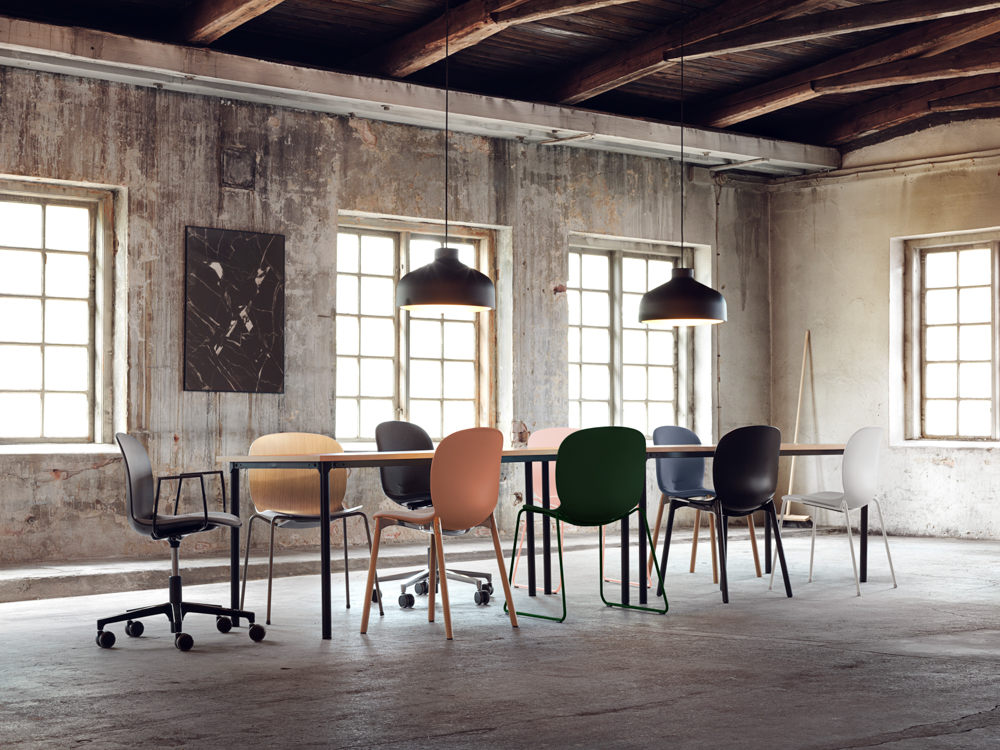 "The RBM Noor canteen and conference chair has created a new generation of office furniture. Its curved, minimalist form brings movement into day-to-day life. The design of the seat shell is based on well-engineered technologies and is comfortable to sit on even over longer periods of time. This chair shows authentic character"
– The jury, Red Dot Design Award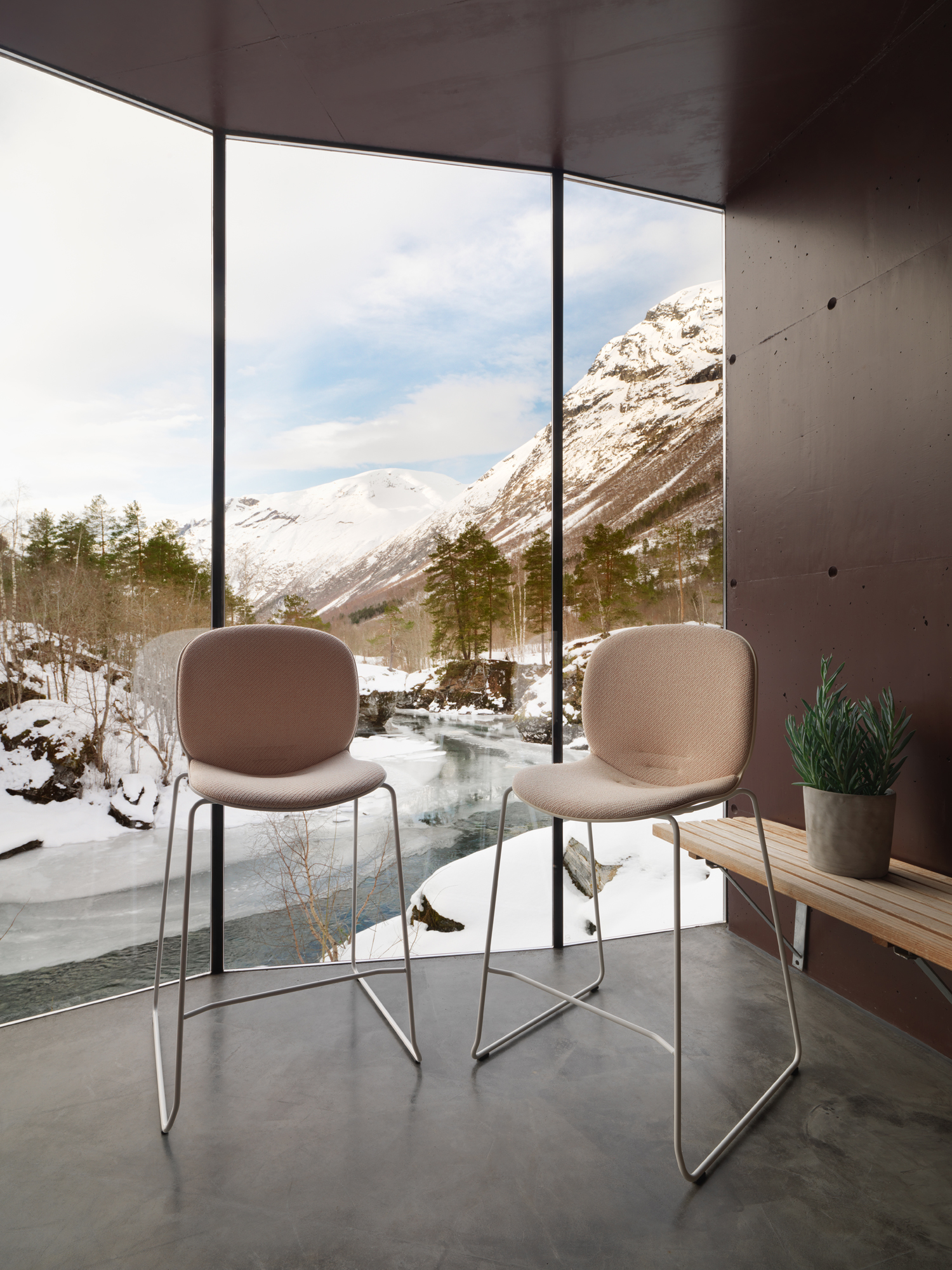 The Scandinavian quality and diverse functionality RBM Noor provides makes it the perfect choice for everyday spaces such as libraries, meeting spaces, conference rooms, lobbies, canteens, food courts and other working places and social areas. With its delicate colour range and open shell form, the RBM Noor family appears friendly and dynamic. The chairs are slim, lightweight, stackable, easy to handle, store and clean. Despite this delicate design, all the RBM Noor models have been tested and approved for users up to 135 kg.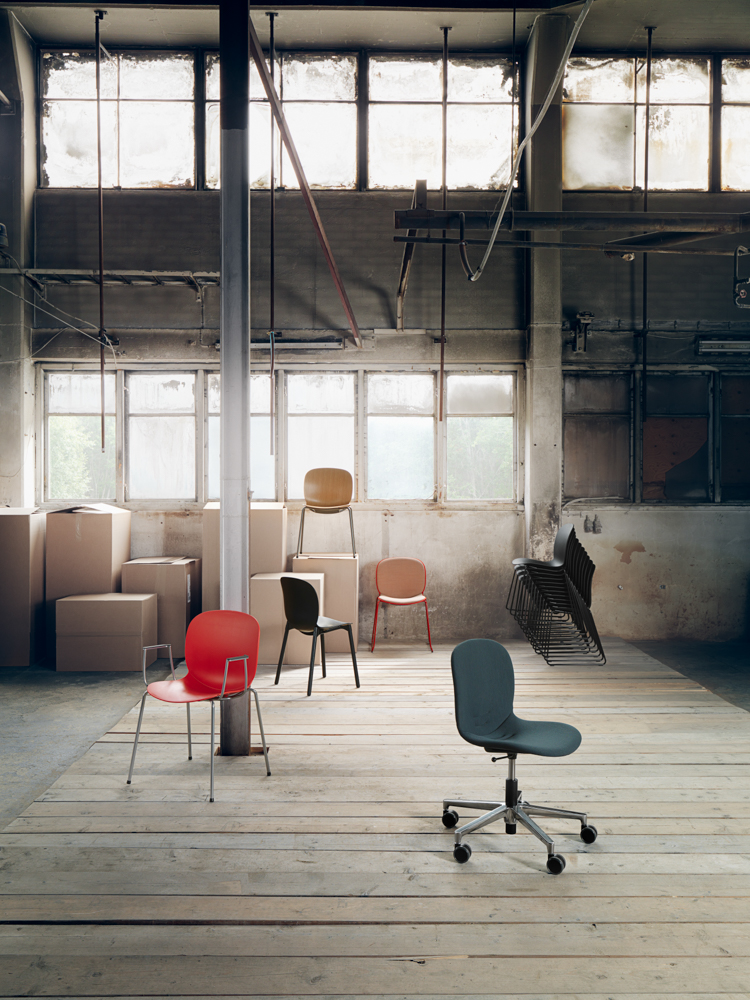 The collection is highly versatile and easy to combine. It has five types of frames and a polypropylene seat shell available in 12 different Scandinavian-inspired colours or a 3D oak veneer shell in two different stains. Additionally, there are many upholstery options, whether it would be seat only, seat and back or fully upholstered. The options are limitless. The various frames can be delivered in a wide range of paint colours. As can the optional armrests. All the options this collection provides allow you to create your very own customised chair.
For more information, visit us at flokk.com.