Locker Group's newest profile range, Fusion, merges two of Locker Group's traditional product ranges and manufacturing strengths; Expanded and Perforated metal.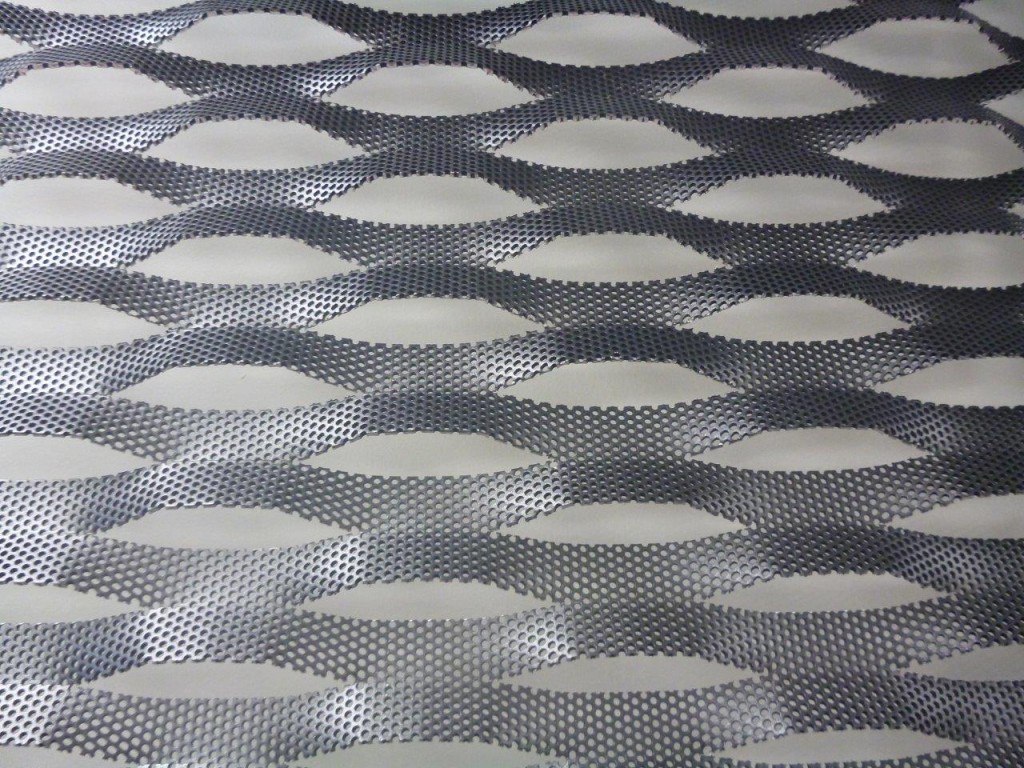 Fusion uses a base of perforated metal and then expands it in a variety of ribbon thicknesses and opening dimensions. The expanding process gives the original sheet extra strength and length. The finished Fusion profile is a three dimensional, highly textural element providing a higher open area than either of the single profiles in isolation.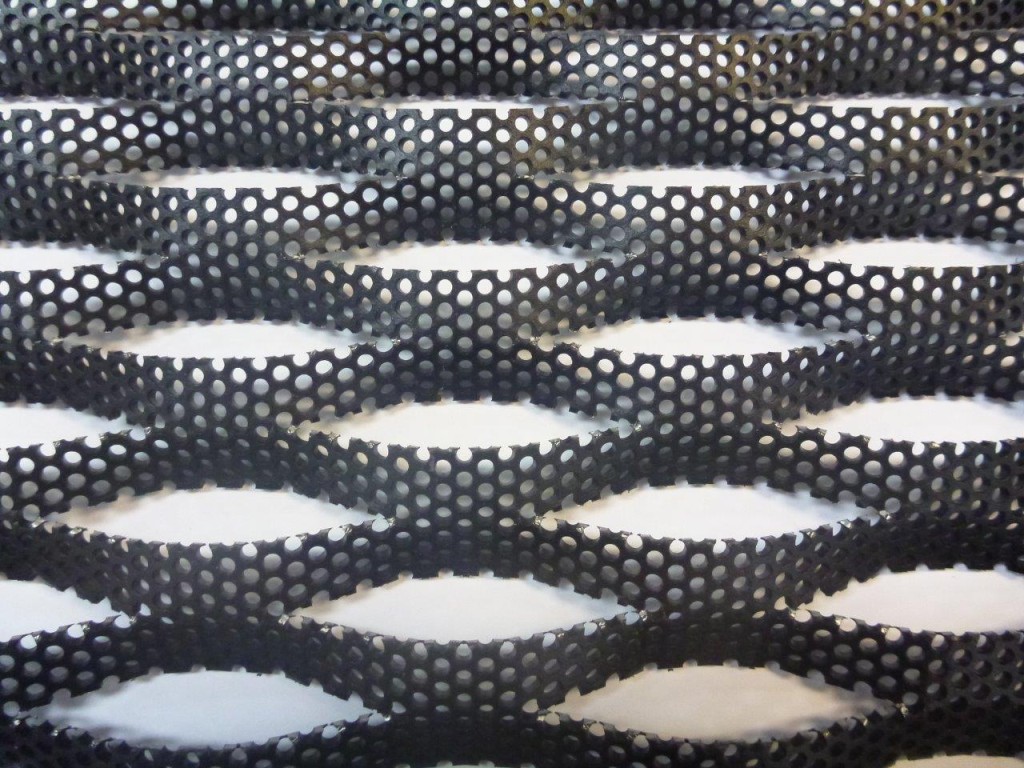 Choose a small expanded or Louvre profile, such as Fusion LV76 for a delicate mesh, ideal for balustrade panels or privacy screening. At the other end of the spectrum Fusion Sun 919 is a larger, generous expanded metal profile, with a substantial ribbon breadth and wide mesh openings, this material is designed to be read from a distance.