The Raso pendant collection designed by Sebastian Herkner features two unique pendant silhouettes made of glass. The German designer was inspired by silky textures and the softness they imbue, the result is the Raso pendant, which gives off a delicate and ambient light. Available in four colours, pink, grey, white and transparent, the shade combines a mixture of clear and frosted glass to achieve the desired suffused light.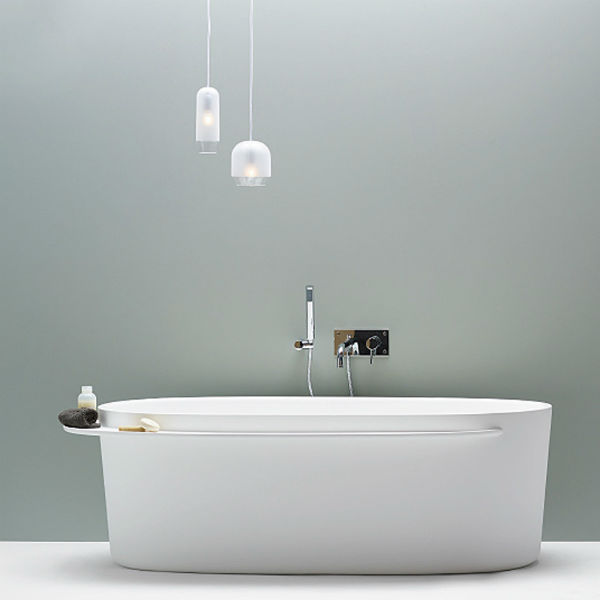 The pendant lights can be used in a variety of spaces, particularly bathroom settings where the subtle light can create a rejuvenating and relaxing environment.
Herkner's designs were revealed at the 2016 Milan Salone del Mobile for Ex.t. Florence-based bathroom accessories brand Ex.t mix international vision with their Italian expertise when developing new products. The Raso pendant being an example of their core values of craftsmanship, top quality standards, innovation and versatility.
The Raso pendant is available in Australia through Meizai.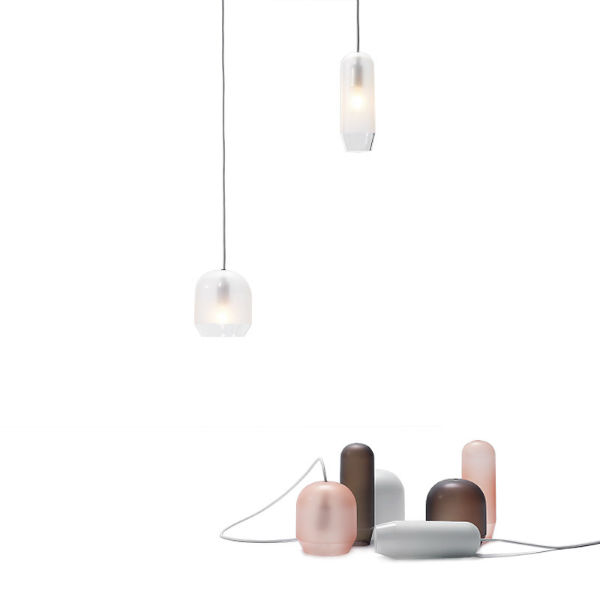 meizai.com.au/modern-furniture/raso-pendant