Smeg is an Italian home appliance manufacturer that, for over six decades, has designed tasteful and elegant appliances to meet the demands of contemporary living.
After launching a new line of front load washing machines, Smeg has recently launched a new energy-efficient heat pump dryer to provide a complete solution for all laundry needs. The SAHP7 heat pump dryer uses 45 percent less energy than regular conventional vented models. Unlike most contemporaries, it does not require ducting because it does not expel hot and moist air.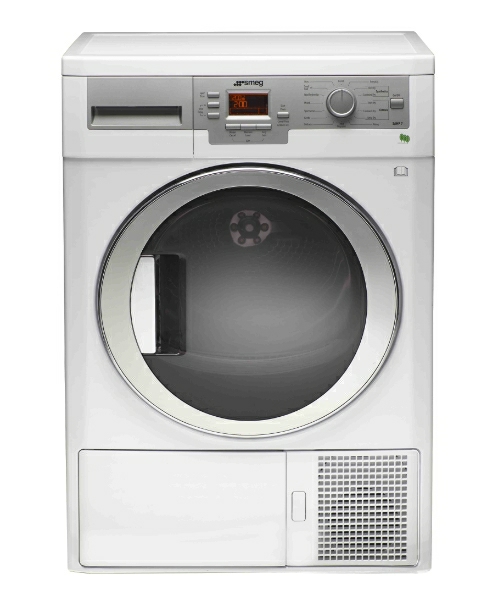 The SAHP7 heat pump dryer is part of a wide range of dryers with load capacities that range from six to eight kilograms. Aimed at people who are unable to hang their clothes in the open or who simply want to reduce drying time, these dryers dry out laundry in minutes and, in certain cases, also reduce the need for ironing.
Owing to a special humidity sensor, the dryers have automatic drying features. The user can select the load type and quantity and the sensor detects the level of humidity to calculate the required drying time for optimum results. This not only saves time, but also conserves energy.