As a second generation, family-run business, Planex is a company that has continued to evolve and keep up with what designers need. Industrial designer and CEO Jean-Pierre Jardel talks to ADR about the company's trajectory.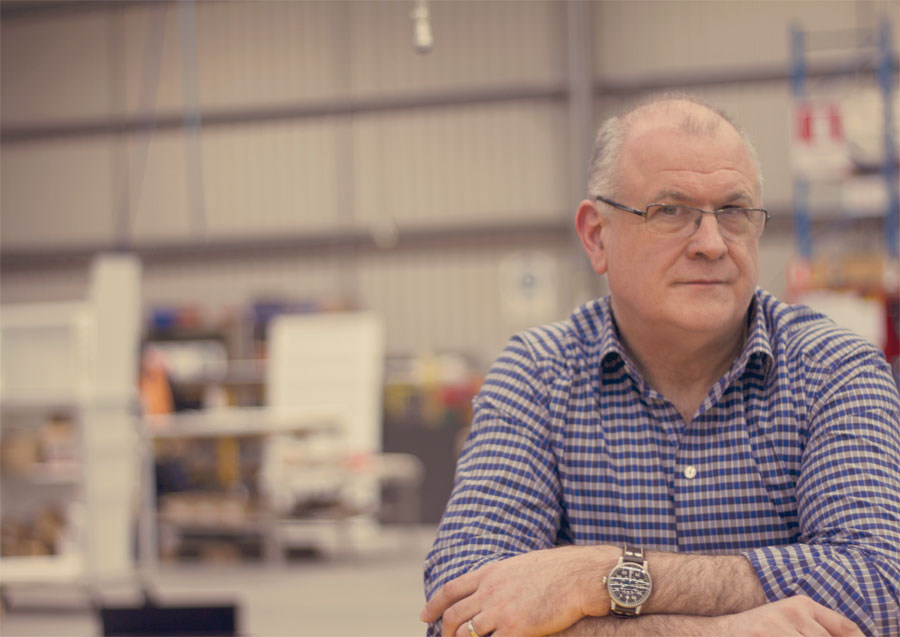 Can you give some background into how you got into industrial design?
By necessity, during my studies at Monash University, I worked part-time at Planex, the company that my parents established in 1972 after migrating from France. In this way I gradually worked my way through various aspects of the business and eventually, when my parents decided to retire in 1990, I purchased the business from them.
From an industrial design perspective, we're committed to making furniture more than just an object. We want to create something that is functional, customisable, versatile, long-lasting, and most importantly, made to meet individual needs.
We've focused on creating furniture that evolves alongside the world it inhabits. We've created a concept we call 'built-out obsolescence' which means building furniture that can evolve and be repurposed, reused, reconfigured or recycled and not end up as landfill. This designed-in longevity means that we can create furniture that is enduring, versatile, elegant, resolved, delightful and always original.
You work on custom projects. What is that process for an interior designer?
The highly customisable element of our lockers means that the design process is ideally about collaboration between the customer, the interior designer and Planex, developing a brief together and taking ownership of the piece. This involves understanding how the piece will be used, who will be interacting with it, the space it will occupy and the type of personality the piece should have to reflect the business and its people. Our clients come to us with ideas, concepts and wishes, and we then create unique solutions specifically for them. We use our team's vast experience to provide them with their own specific solution.
We work with a combination of talented in-house designers alongside a variety of independent local designers and architects. We value local designers who each bring their unique backgrounds and experience into the Planex brand. One of the standout collaborations has been Leo Ryner partnering with us to create a range of reconfigurable locker systems for the ABW or agile workplace, called xLocker2.
How does working with steel storage differ from other materials?
Steel which can be 100 percent recycled and is ideal for replacing the use of laminate and MDF in fitouts and office lockers. Steel is one of the most recyclable materials worldwide and is much more stable and durable than joinery. Steel is an environmentally future-proof material that can be continuously recycled without diminishing its intrinsic properties.
Being a local designer equipped with state-of-the-art sheet metal production equipment also means we can manufacture personalised designs and provide our clients with highly customised products that are evolving along with the ever-changing face of the modern workplace.
The modularity of our range allows design practitioners to create a design that best reflects our clients' workplaces' cultural and social presence. Open plan, agile and shared environments and collaborative working are becoming more popular.
A central focus of Planex is our dedication to minimising our eco-footprint and ensuring we are utilising sustainable and local resources to create products that contribute maximum points towards Green Star ratings. I believe businesses need to be accountable for their environmental impact and should be doing everything possible to ensure that sustainable practices are put into place.
What are some of the key considerations when designing/speccing steel lockers?
In the commercial furniture world, the buzzwords are ABW and agile workplaces. That's why we recently launched xLocker2, a range that caters to agile working methods. It's an end of journey facility and provides personal and collective storage. It enables design practitioners to modify it to suit particular tastes or design imperatives; it can be reconfigured and repurposed as staff numbers fluctuate or staff roles evolve. Designers just need to use their imagination and use it as a building block to create whatever will work best for the client. It provides freedom from fixed and static joinery elements made out of non-recyclable materials.
Ultimately our aim is to create something original for each customer, something that meets the functional needs of the workplace as well as reflecting the personality of the business or space that it's occupying. We want the piece to be something that can adapt and grow over time and can continue to provide a practical and stylish solution.
Lead image: Adele Bates' studio.
–
Read about the work Planex did for Western Sydney University's end-of-journey facilities.