British company Allermuir, manufacturer and supplier of contemporary furniture for leisure and corporate environments, has launched its latest design in Australia – the Haven Pods.
Designed specifically for corporate use, Haven Pods offer a defined space for individual and team requirements. The Pods are designed to work as a furniture system instead of a partition screen thus making them ideal for small team meetings, group discussions, presentations and individuals looking for some space to concentrate.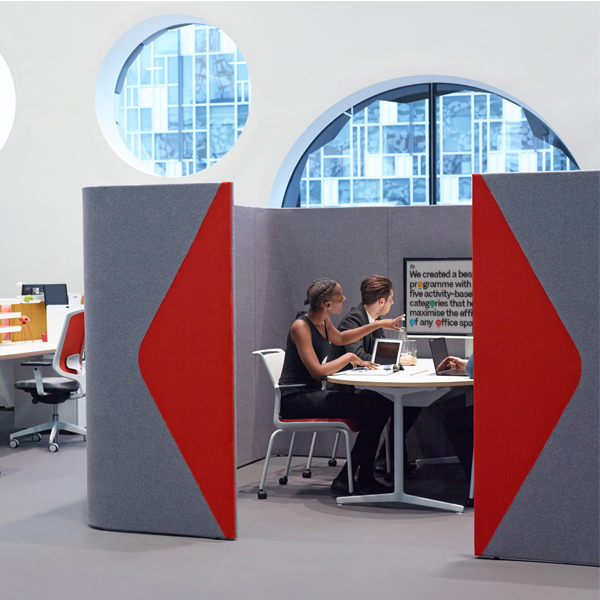 The no-fuss design makes it easier to erect or dismantle. Since each Pod is a standalone unit, it can be easily plugged in or relocated. The Haven Pods have no impact on the surrounding environmental management and control systems within a building.
The geometric design allows for maximum utilisation of available space. The Haven Pods are available in the following variations: Solo, Solo Plus, Duo, Quad, Team Work, Team Meeting and Team Resource.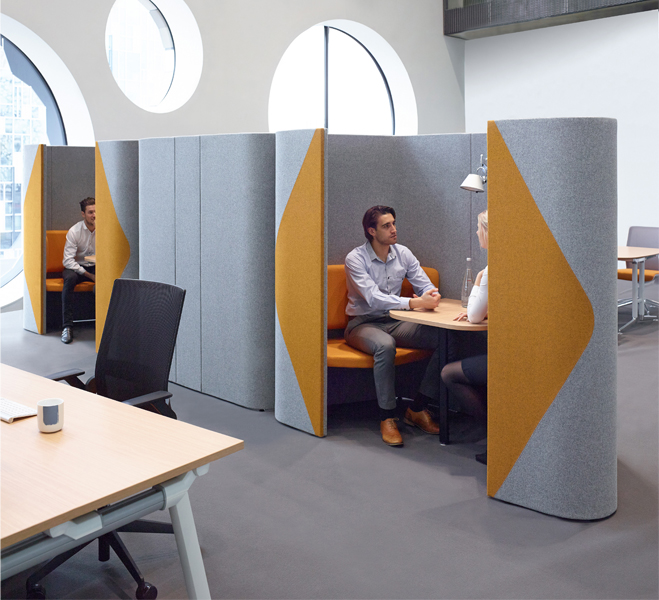 While Solo, Solo Plus, Duo & Quad are available in two heights – 1400mm mid-height; and 1800mm full-height, Team Work, Team Meeting and Team Resource are all 1800mm full-height Pods.
Solo
Solo is ideal for short-term desk-based needs. It incorporates desktop power and vertical cable management. The 1800mm version also incorporates a switchable task light.
Solo Plus
It builds upon the functionality of Solo, including all physical features, with a wider work surface.
Duo
Duo provides a location for ad-hoc, face-to-face meetings for small groups. It incorporates a tabletop power solution and vertical cable management. The 1800mm version incorporates a switchable task light.
Quad
It provides a compact standalone meeting solution for up to four people. It can also be placed amongst workspaces individually, in clusters as a meeting place or as a booth seating solution. Quad incorporates bench seating along its sides, allowing provision for a freestanding table.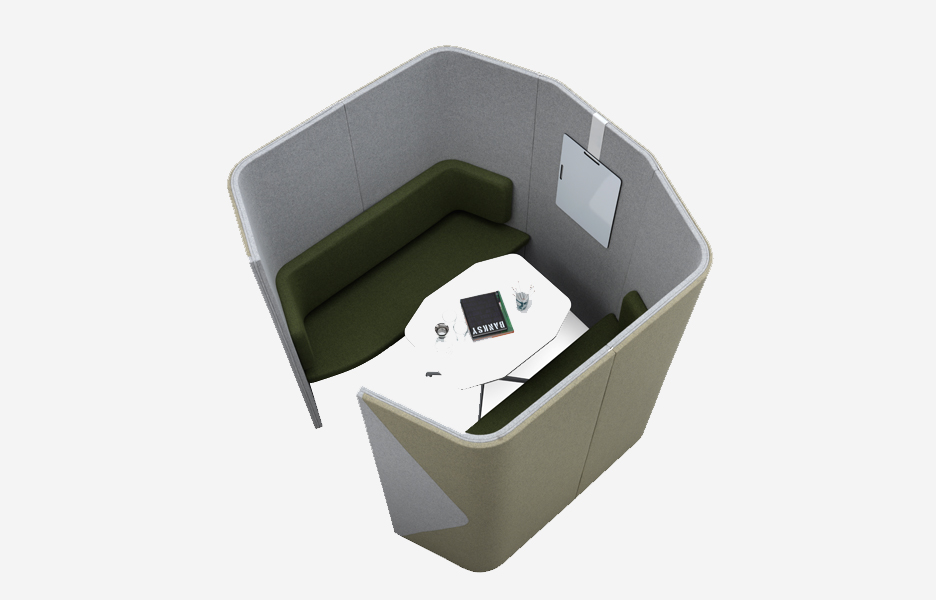 Team Meeting
It an offers ideal meeting place for a group of up to ten people. Team Meeting incorporates a bench seat solution and the option of a freestanding central table.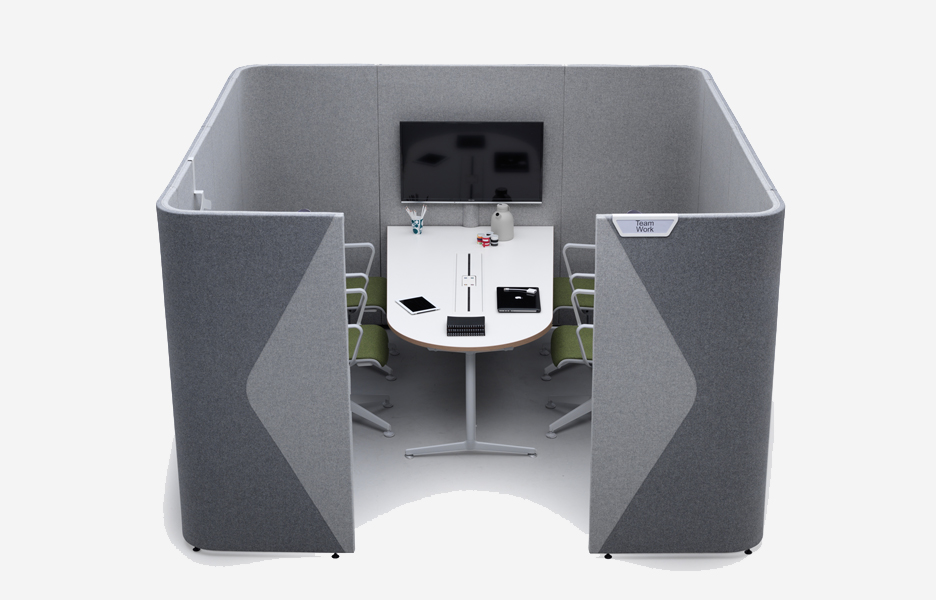 Team Work
It offers a seating space for up to six people. Though it does not include any internal furnishings, it can encapsulate freestanding furniture solutions providing privacy to that setting. Team Work is also available with a support panel upon which to mount a screen or integrate the Together Media Unit with an Ad-Lib table for video conferencing and sharing of information on large format screens.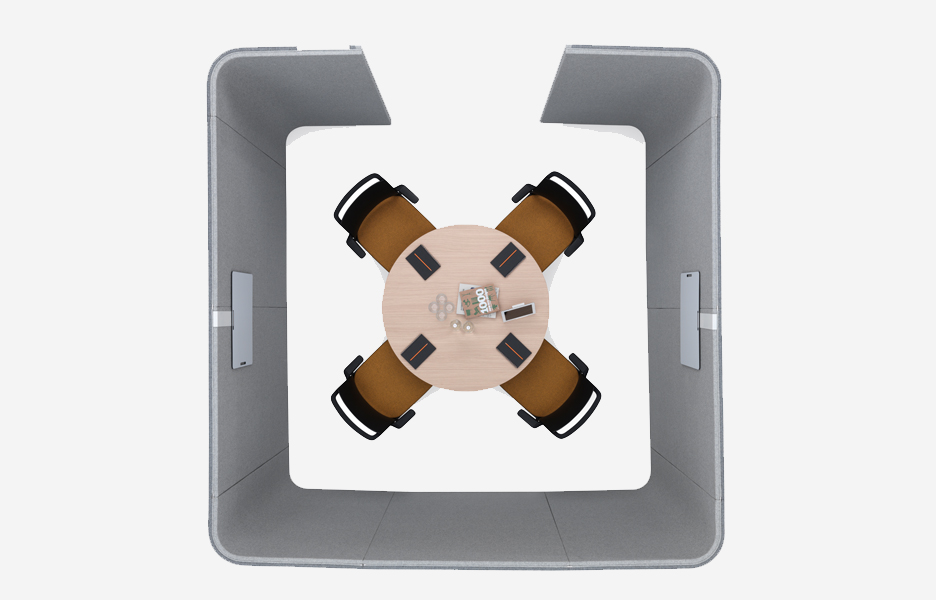 Team Resource
It provides a centralised location for shared resources within corporate environments along with storage for consumables such as paper, cartridges and waste solutions.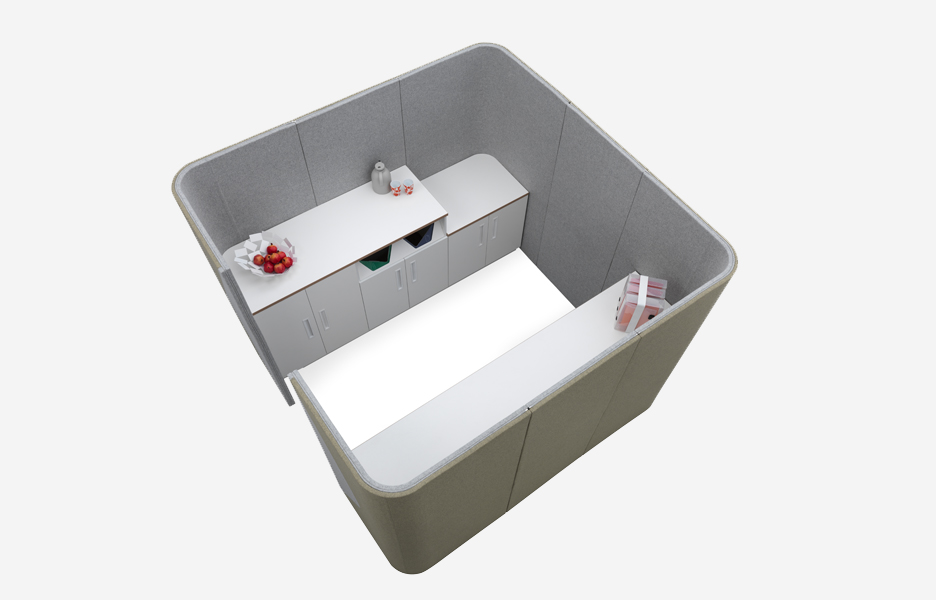 Haven Pods are available exclusively from Zenith Interiors.