Falper's latest basin vanity, Edge, has just launched and is exclusively available in Australia through Rogerseller. Designed by Fattorini + Rizzini for Falper, Edge is a timeless basin vanity that combines clean lines with highly sophisticated craftsmanship, resulting in a piece that is presented entirely in glass.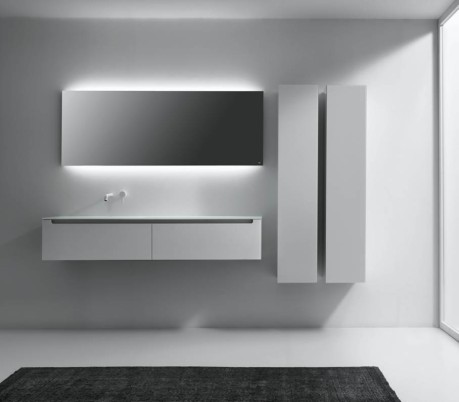 The sleek lines of the cabinet combined with the soft, sculpted curves of the integrated basin give Edge an ultra-modern aesthetic, while at the same time remaining classic and timeless.
The 10mm tempered glass top is treated with nanotechnology paint that creates a soft-touch feeling whilst also making the surface fingerprint and stain resistant, perfect for everyday use.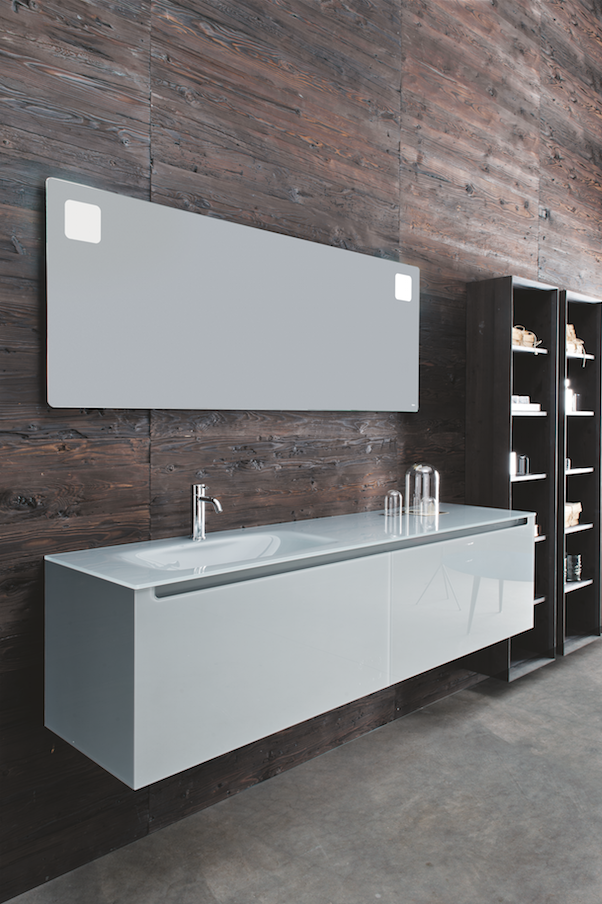 4mm tempered glass panels line the front and sides while double drawers ensure ample storage space. The drawers feature moulded handles that echo the soft design lines of the basin and compliment the soft frosted glass finish.
Internally, Edge offers a matt grey interior which is fitted with Legrabox drawers that feature build-in stabilisers and soft-close systems.
A variety of sizes, basin compositions and colours are available.