Above: The Art of Addition: Bathroom 3, images courtesy Agape Design.
Eight bathrooms from Agape are on display at Milan 2016 – with a range of various additions, combinations, and unexpected interferences between the versatile elements of the Agape catalogue.
BATHROOM 1
This small and compact bathtub proudly displays its structure emphasizing its delicately rounded shapes. Cuna is available in different combinations of external surfaces and structure finishings.
BATHROOM 2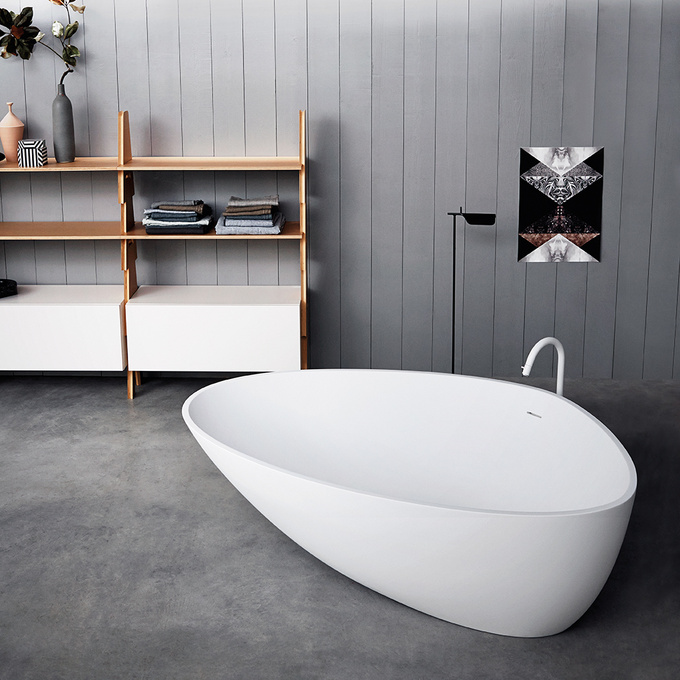 Drop is a family of bathroom elements featured by functional, design and technological research. The bathtub has been designed this way in order to allow its use by more people at the same time (eg a family) in more positions thanks to the inclination of the surface.
BATHROOM 3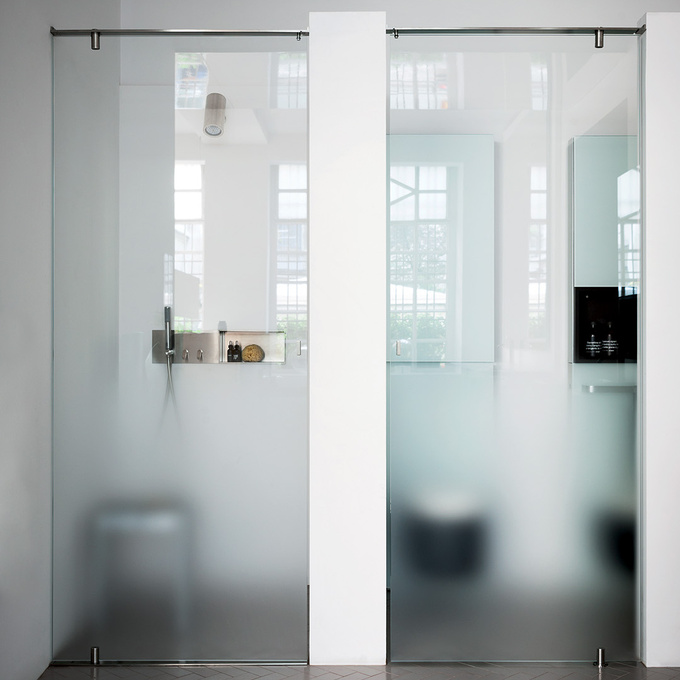 This project arises from construction experience, where the shower environment is often beautifully handcrafted, from time to time integrated as much as possible into architecture.
The apparent simplicity is the strength of the project, a bar connects the crystals and sustains the rotating pins of the door.
BATHROOM 4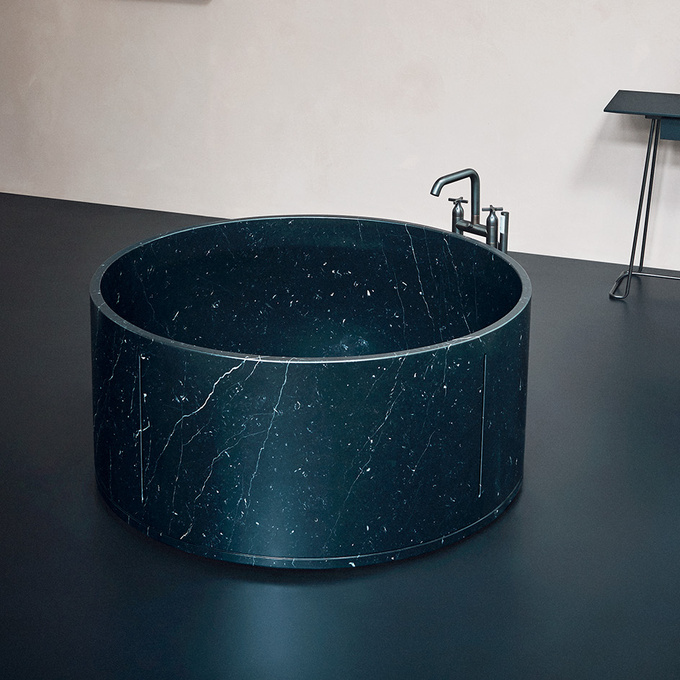 A new solution in white Carrara, Black Marquinia and other marbles and stones upon request, fits in the range of In-Out bathtubs. The bathtub's shape and dimensions suppose upright posture and is built adding more parts.
BATHROOM 5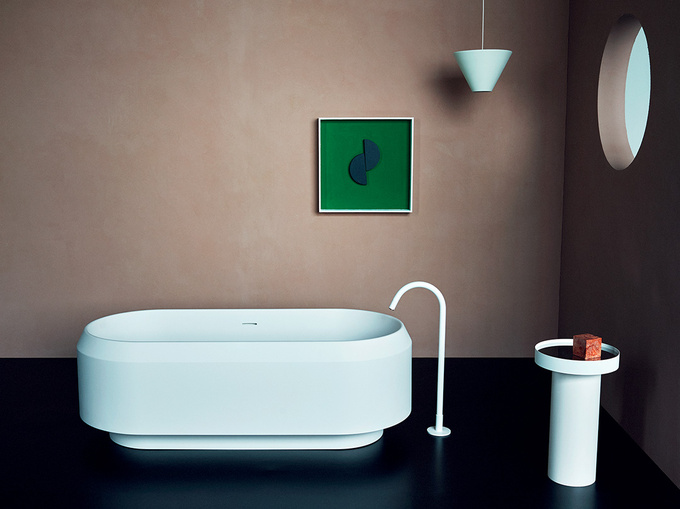 Lariana, a bathtub of reduced dimensions, finds its compact linearity switching between delicate curves and clear cuts in the rim of its double wrapping.
BATHROOM 6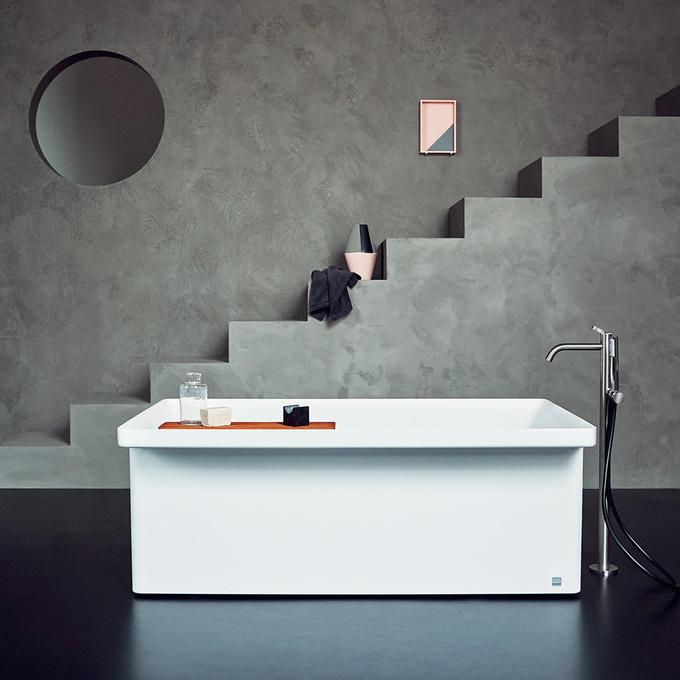 Marsiglia is a bathtub of limited length which was born from the encounter of acontemporary material – the Cristalplant biobased – and an object of the past, the memory of fragrances and shapes: a washhouse.
BATHROOM 7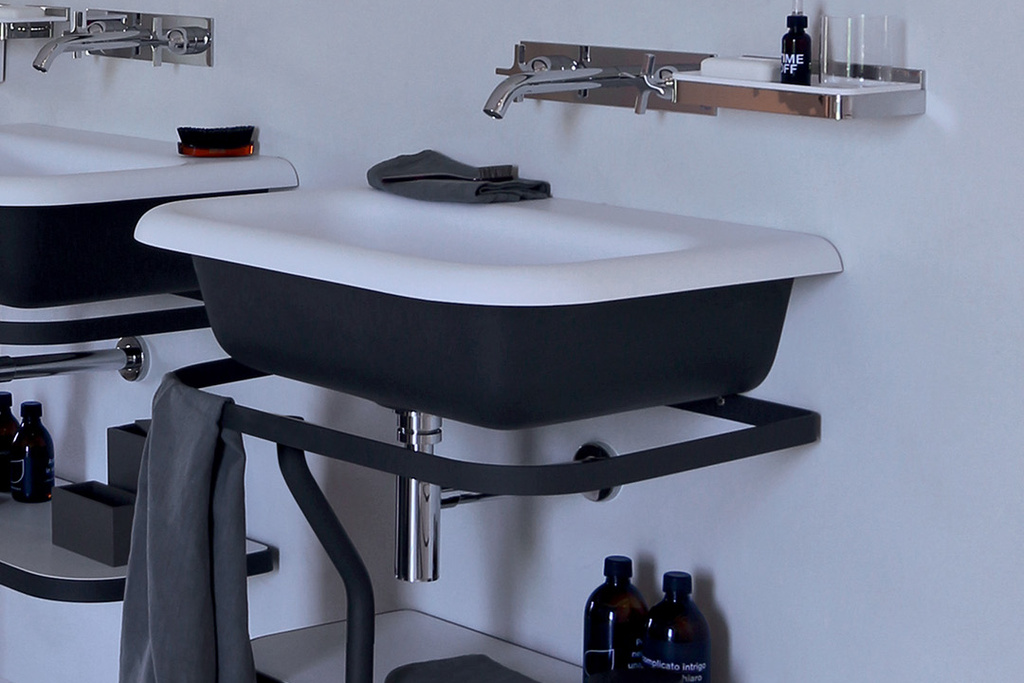 The combination of the washbasin Ottocento with white structure, the accessories Memory with dark finish and the wall in amaranth colour reveal a subtle and discrete modernity.
BATHROOM 8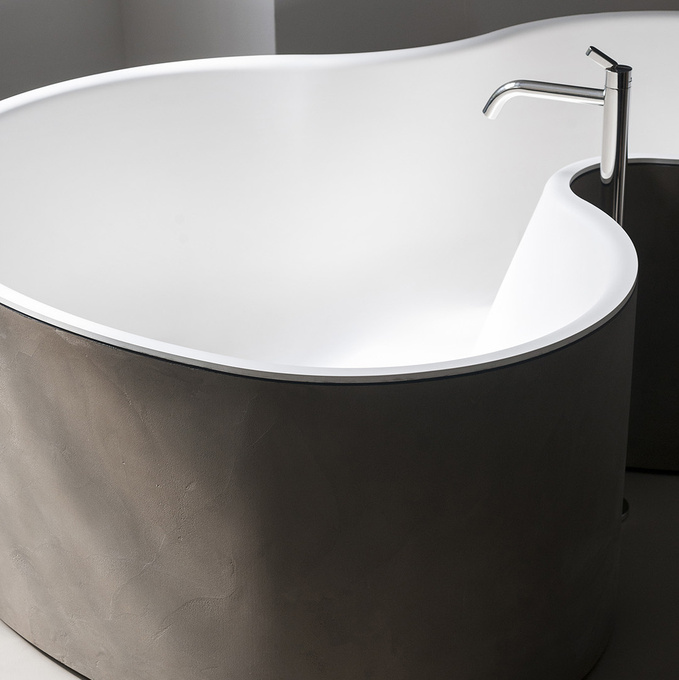 DR bathtub, the result of collaboration with Brazilian designer Marcio Kogan and Studio MK27, is available in many finishes with various possibilities of personalisation.
The Agape range can be found at Artedomus.