Leading international design competition, Vibrant Visions In Design or VIVID has announced its winners for 2014. The competition named five winners out of over 50 finalists across the Student, Commercial, Concept, Lighting and Green categories.
The winners were announced at the opening of Furnitex and Decor + Design 2014 on Thursday, 10 July.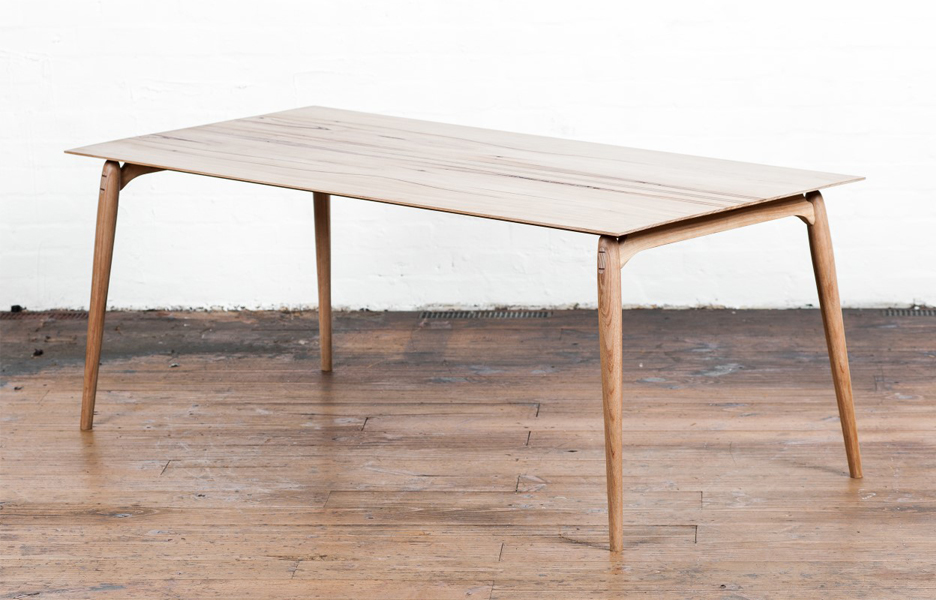 This year's jury included Christopher Boots, Principal at Christopher Boots; Diana Di Corleto, Creative Director at Beacon Lighting; Jan Flook, Director at Jan Flook Lighting; Jan Henderson, Co-editor of Inside magazine; Valerie Mack, Managing Director at HBA Associates; Caecilia Potter, Design Director at Atticus & Milo; Scott Robinson, Senior Category Buyer and Lighting Designer at Beacon Lighting; Tom Shaw, Head of Design and Jardan; Sonia Simpfendorfer, Director at Nexus Designs; and Gordon Tait, Owner of Tait.
The works of all the winners and the finalists is being showcased throughout Furnitex from 10-13 July 2014 at the Melbourne Exhibition Centre.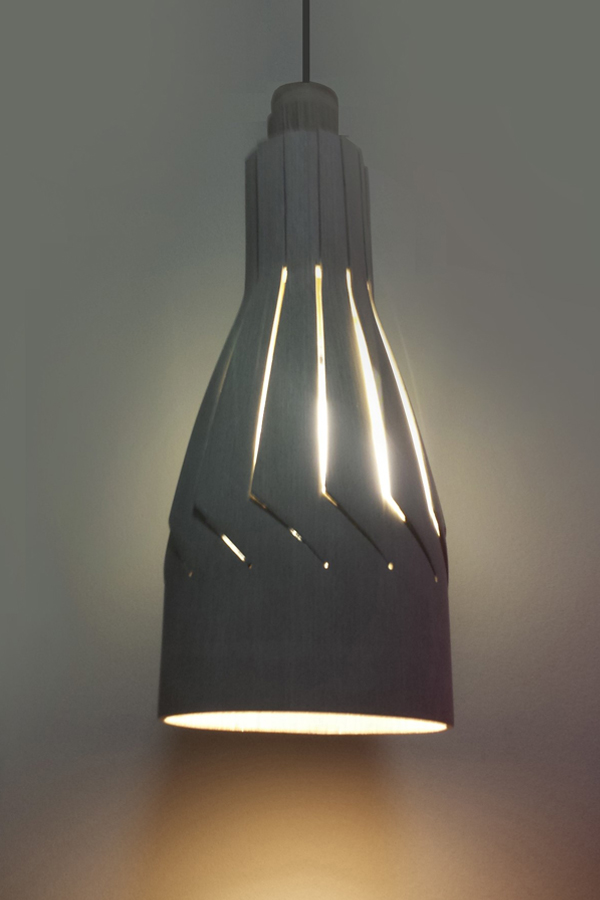 Winners of VIVID 2014:
Commercial Award: Fabio Biavaschi, with Mek_ac01 (VIC)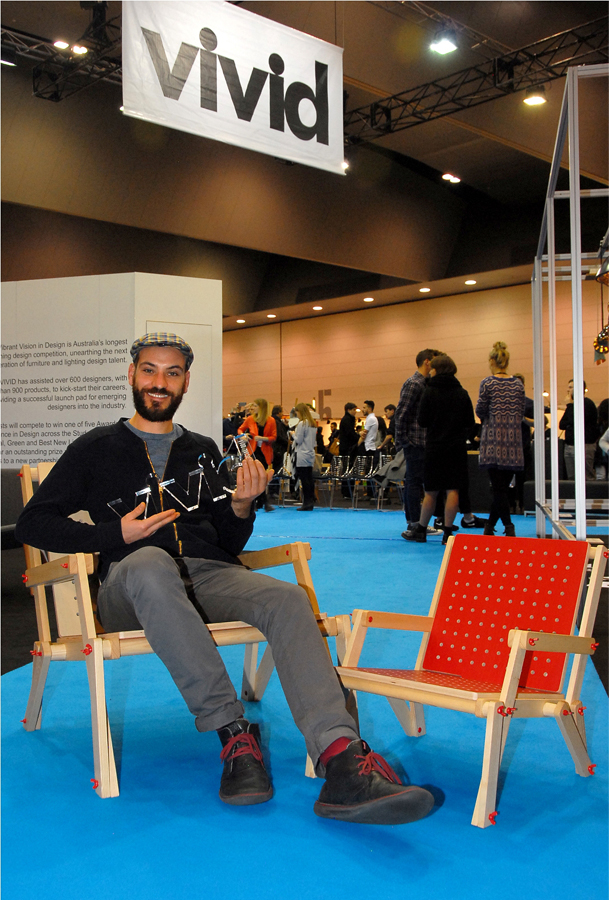 Green Award: Yulia Holil, with Sandwiched Shelf (WA)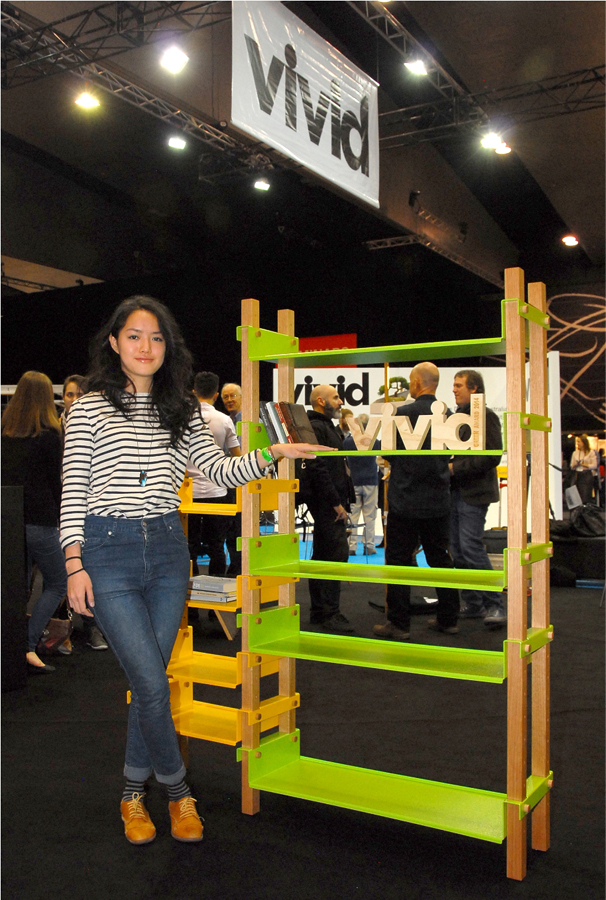 Student Award: Jeewon Choi, with Flowlight (NSW)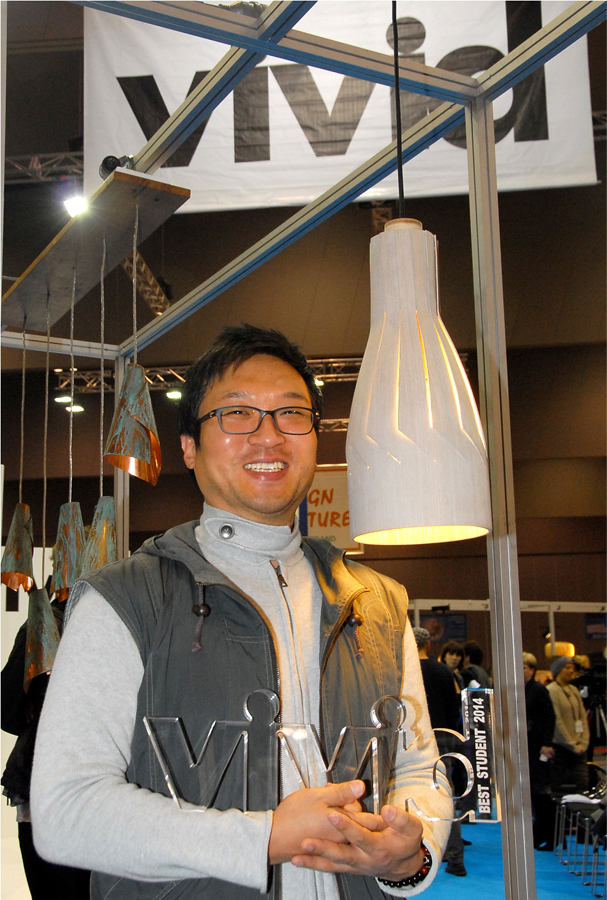 Concept Award: Adam Raphael Markowitz, with Fred (VIC)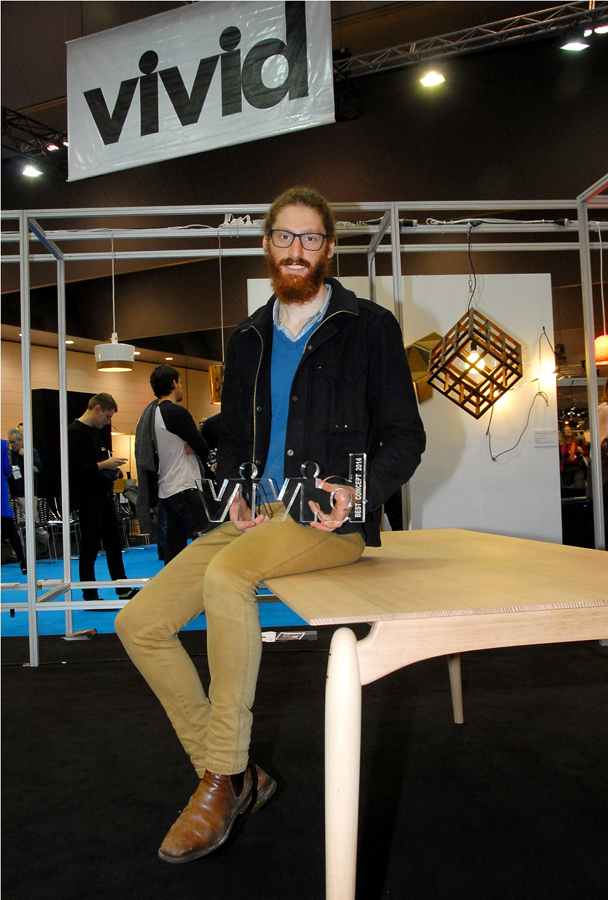 Lighting Award: Rowan Page, Marinos Drake & Ilya Fridman with Diagrid Pendant (VIC)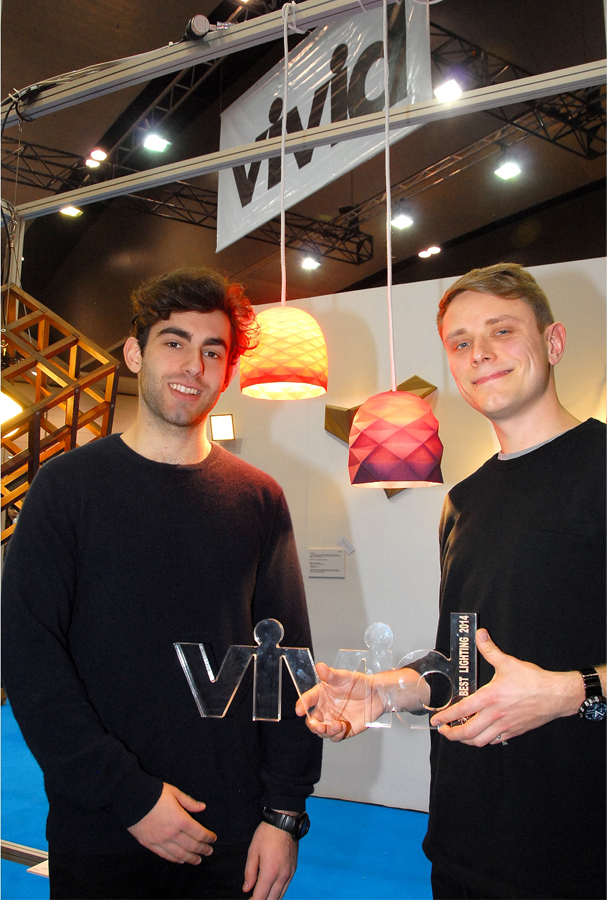 Above image: Yulia Holil Sandwiched Shelf