Victoria-based architect Sam Daysh has achieved high acclaim at the Cemintel 9Dots Awards 2014, winning in the Professional category for his inspired work on the Block House.
Daysh's professional experience includes work on residential projects of all sizes both in the UK and Australia. His Block House design innovates the archetypal Australian home, elegantly responding to the competition brief of reimagining housing in dense urban environments. Daysh's design creatively incorporates Cemintel products to differentiate blocks, including Scarborough Weatherboard, BareStone and the Designer Series, demonstrating the versatility of the range.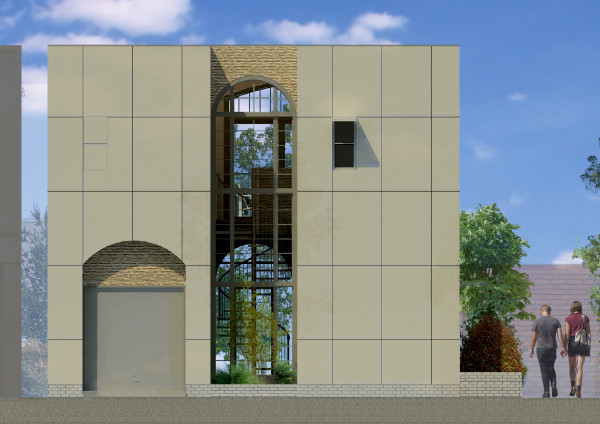 Daysh's Block House has a vaguely brutalist appearance, owing largely to the profusion of Cemintel cladding and an unpretentious cubic form. The design includes arched main doors and windows, as a curved counterpoint to the strong geometry of the architecture.
"The basis for my design was to introduce an innovative and strong architectural language to a simple and efficient form. The first step was to address the design challenges that typically face multi-residential developments, such as maximising density, while maintaining good balance between public and private open space," said Daysh.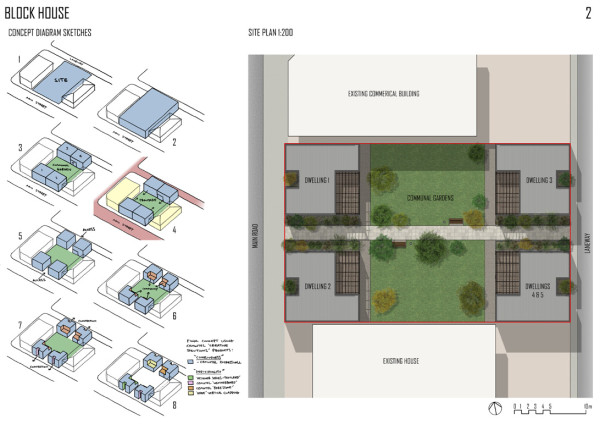 To resolve this, The Block House design offers multiple access points, creating a greater dialogue between interior and exterior space and capitalising on the dual frontage of the site. In this way, Daysh's proposal relates the occupants of the Block House to the garden and streetscape, promoting a sense of movement throughout the building.
The esteemed judging panel for this year's Cemintel 9Dots Award included Malcolm Carver of Scott Carver Architects, Melonie Bayl-Smith of Bijl Architects Sydney, Marissa Looby of Woods Bagot, and editor of Architecture Review Asia Pacific Michael Holt, who were all in agreeance on the merit of Daysh's deserving project. Having taken out the top prize, Daysh now looks forward to a 17-day, all expenses paid architectural trip to Japan and China next month, valued at $16,000.
For more information on the competition, visit www.cemintel9dots.com.au