Skywhales: Every Heart Sings marks the inaugural Melbourne flight of Patricia Piccinini's hot-air balloon family, which will take to the skies in the early hours of Saturday 19 March.
In an event celebrating the first hometown journey of these extraordinary creations, art lovers and sky gazers are invited to set alarm clocks for 5am to witness the Melbourne-based artist's sculptures, Skywhale and Skywhalepapa, prepare for lift-off from Yarra Bend's Corban Oval.
From here, they will cross over the heart of the city from the CBD to the outer metropolitan reaches.
"Every Heart Sings is a project that talks about nature, family, evolution, care and wonder. They float into our lives to make us smile and think," says Piccinini, who sees the hot-air balloon Skywhales as not just sculptures, but an opportunity for connection through a shared moment of something truly extraordinary.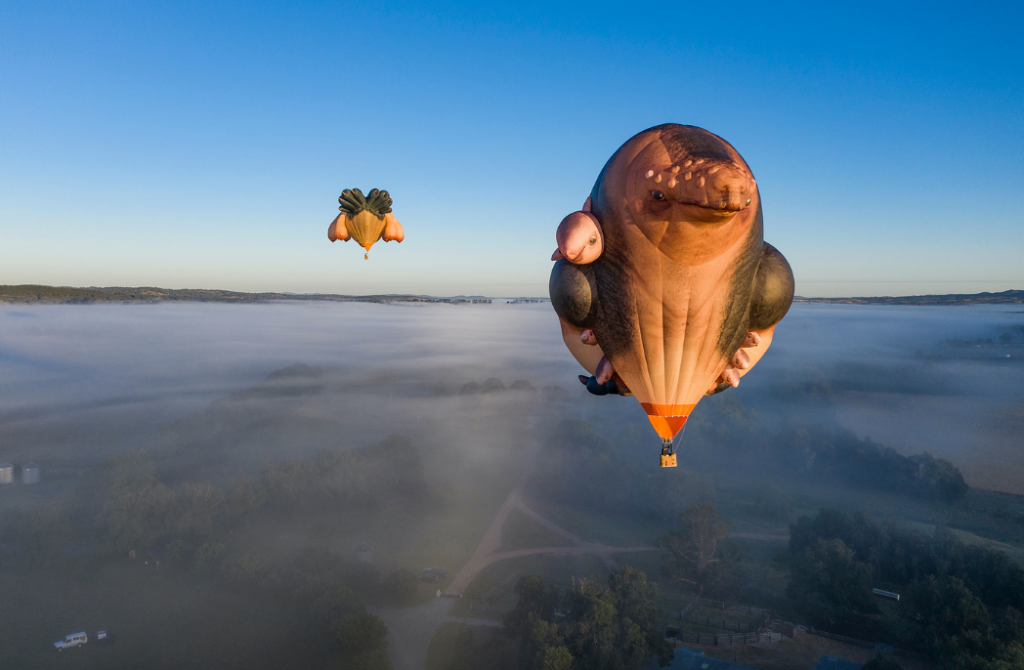 Following their debut flight in Canberra in 2020, the sculptures come to Melbourne as part of the National Gallery Touring Event, thanks to the principal patronage of the Naomi Milgrom Foundation.
 
Skywhale-watchers are invited to rug up or, even dress up in Skywhale-themed costumes, bring a chair and picnic blanket and witness the inflation and lift-off of the sculptures. Coffee carts will be on-site.
Prior to the event on Saturday 19 March, there will be a series of activities happening at MPavilion on Thursday 10 March. Piccinini will present the tale of the Skywhale family in her new children's book Every Heart Sings.
 
She will also be in conversation with wildlife scientist and marine mammal expert Dr Vanessa Pirotta, discussing everything the creatures, their more typical journeys through the ocean and how their evolution became the inspiration for Piccinini's Skywhales.
Skywhale fans and knitters are also being encouraged to download the Skywhalemama knitting pattern, developed by Canberra knitter Katy Griffiths via the MPavilion website.
 
"I am a great admirer and passionate supporter of Patricia and her extraordinary work," says Naomi Milgrom AC, founder of the Naomi Milgrom Foundation and major funding partner of the National tour. "We are thrilled to have enabled these important public artworks, which represent sustainability, nurture, community and imagination, by making them accessible to all as they journey across our skies."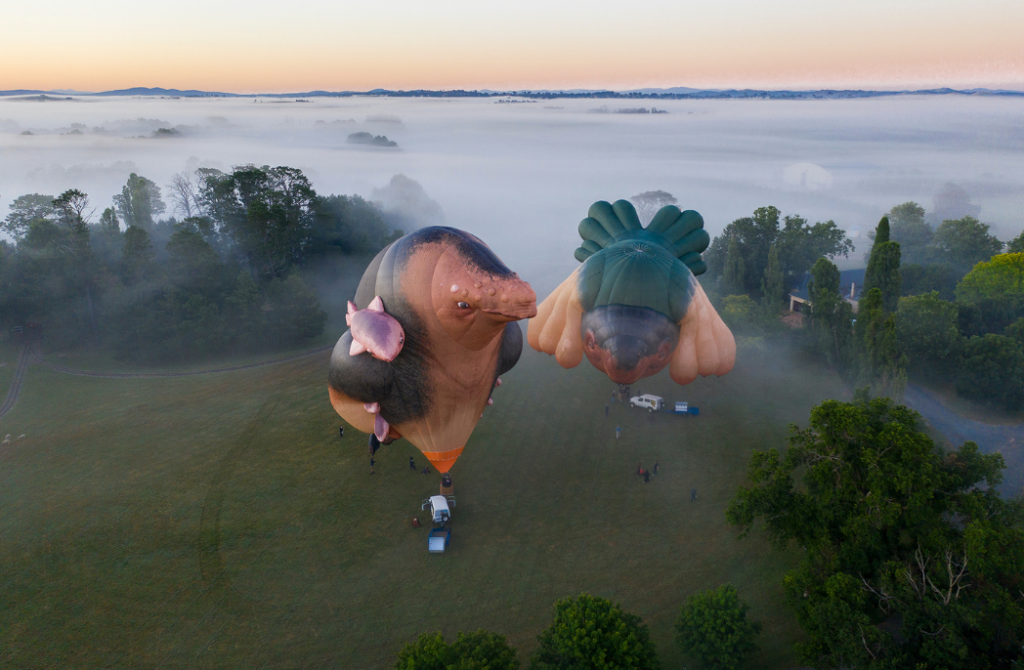 For further information including the Skywhale: Every Heart Sings public programming event at MPavilion, please visit: mpavilion.org.