The 20th edition of Russia's international building and interiors exhibition, MosBuild, has commenced today. The event is an annual meeting point for the professional building and interiors community. It is being held at two of Moscow's central exhibition venues: Expocentre and Pavilion 75 of the All-Russian Exhibition Centre (VVC).
This year, around 2200 exhibitors from across 49 countries are presenting new products, latest collections of building and interior products and numerous innovative technologies.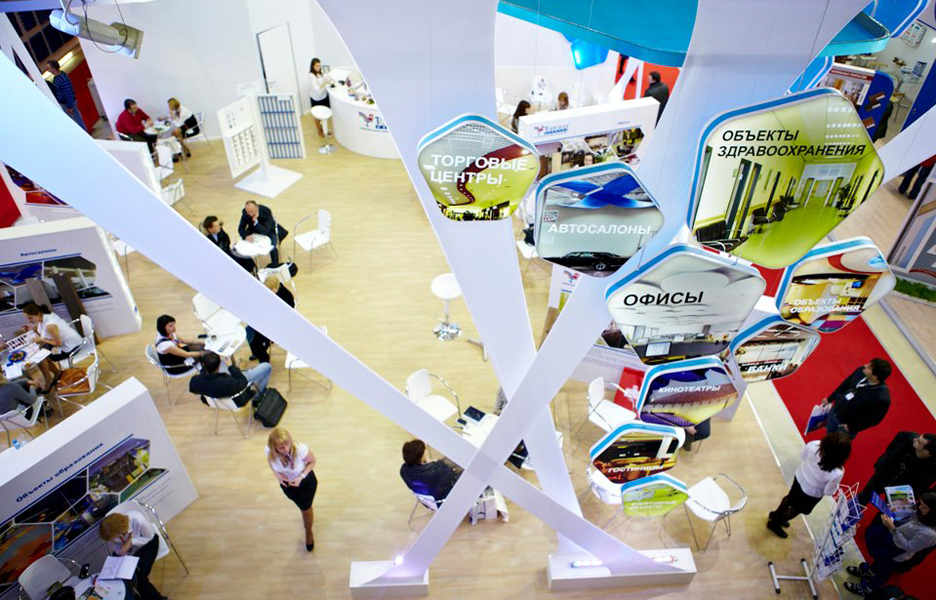 ITE Russia's Regional Director Aleksandr Shtalenkov said earlier, "MosBuild has spent twenty years, being the most important business event in the industry, playing a role in the formation of the construction materials market and facilitating the introduction of the latest technological solutions."
MosBuild 2014 spans across two weeks with three separate exhibitions: MosBuild Fenestration, MosBuild Building & Interiors and MosBuild Cersanex.
MosBuild Fenestration is the only specialised exhibition in Russia for facade systems, where developments in the facade market, hinged ventilated facades and materials and accessories for facades are presented. MosBuild Building & Interiors is a platform for builders, interior architects and designers to present their new works and innovations in the field. MosBuild Cersanex is dedicated to ceramics, stone and sanitation products and technologies.
The event also features a comprehensive business programme targeted to capture the international industry and experts.
This year's programme has seen a few additions in the form of: an International Press Zone, displaying industry publications from other countries; a new Twitter competition for exhibitors, who can tweet their pictures and experiences of the exhibition and be in the contention to receive a free advert in the next edition of MosBuild's print publication; and a 'Product of the Year' contest to decide the most innovative and functional product.
The event has been organised by the ITE Group.
Here's the programme information for each week:
MosBuild Building and Interiors (1 – 4 April 2014, Expocentre Fairgrounds) featuring: Building Materials and Equipment; Hardware and Tools; Country Construction; Flooring; Decotex; Paints and Coatings; Doors and Locks; Interior Finishes; Wall Décor; Lighting and Electrics.
MosBuild Fenestration (1 – 4 April 2014, VVC) featuring: Windows and Profiles; Facades; Architectural Glass; Gates and Automation; and Fireproof Equipment.
MosBuild Cersanex (15 – 18 April 2014, Expocentre Fairgrounds) featuring: Stonex; Ceramica; Bathrooms; Technoceramica; and Pool, Sauna and Spa.
www.mosbuild.com
www.buildingshows.com
www.ite-exhibitions.com