Above image: Commercial Exterior Award Winner, Merricks Equestrian Centre by Watson Architecture + Design (VIC)
The seventh annual Intergrain Timber Vision Award winners were announced this week, honouring building and landscaping projects with an innovative use of timber in Australia and New Zealand.
From a unique, beachfront boardwalk to a modern equestrian centre and an inner-city terrace, a varied and remarkable collection of projects were recognised for showcasing their creative and visionary use of timber.
Of 191 entries this year, a panel of judges chose winners across six different award categories including: Commercial Interior, Commercial Exterior, Residential Interior, Residential Exterior, Landscape and this year's new category – the Travel Bursary.
The Travel Bursary Award, which awards the winner with a $15,000 prize, is a new award for 2016 and is being introduced to enable Intergrain to build stronger relationships with leading Architects in Australia and New Zealand.
All other winners from each category received $2,000 cash (cheque) plus up to 100L of Intergrain products to the value of $2,500.
The winners were as follows:
Overall Winner: McCulloch Avenue Boardwalk by Site Office (VIC)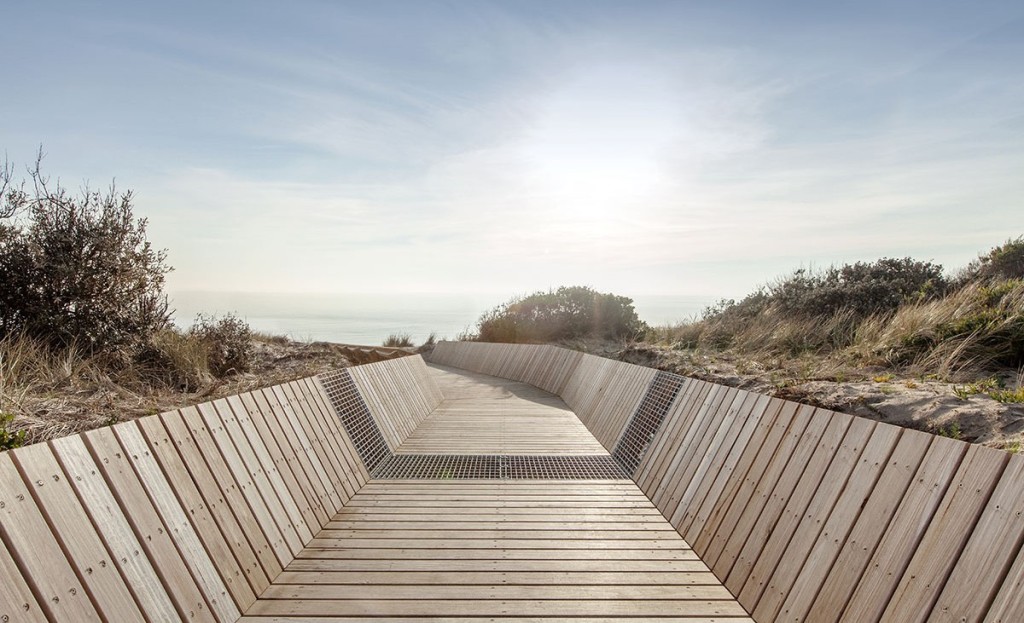 Located in Victoria, McCulloch Avenue Boardwalk was celebrated by the judges as a standout winner. According to the judges, the project utilised brave simplicity, resulting in 'raw expression of design'. Site Office chose timber as the perfect medium to express their vision, creating a public piece that is available for everyone to enjoy.
Commercial Interior Award Winner: 106 Flinders Street by Bates Smart (VIC)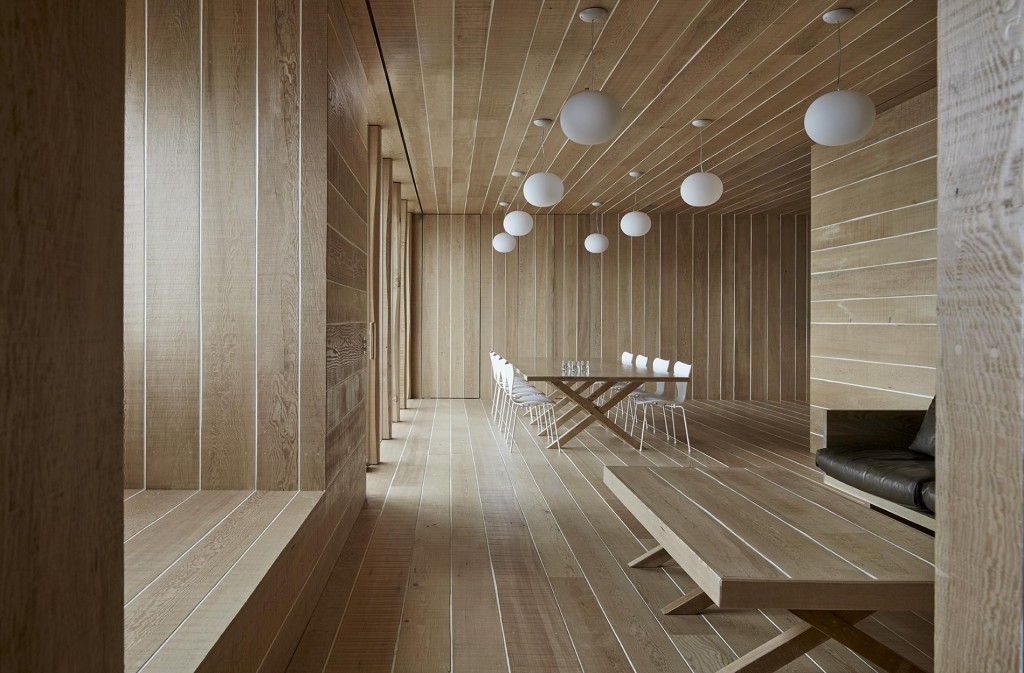 106 Flinders Street took out the Commercial Interior Award, with the judges commenting that "the profiled timbers and columns are beautiful and the precision is incredible. The panel thought the finished project felt incredibly serene, with a use of timber that was 'rational yet sensual'.
Commended: Novartis by HDR | Rice Daubney was commended for its design, which the judges felt had a single purpose, 'to hero timber'. Mandeville Centre, Loreto, by Architectus also was commended for its inspiring design, while Bento Box by Cumulus Studio received a special mention for its economical use of timber.
Commercial Exterior Award Winner: Merricks Equestrian Centre by Watson Architecture + Design (VIC)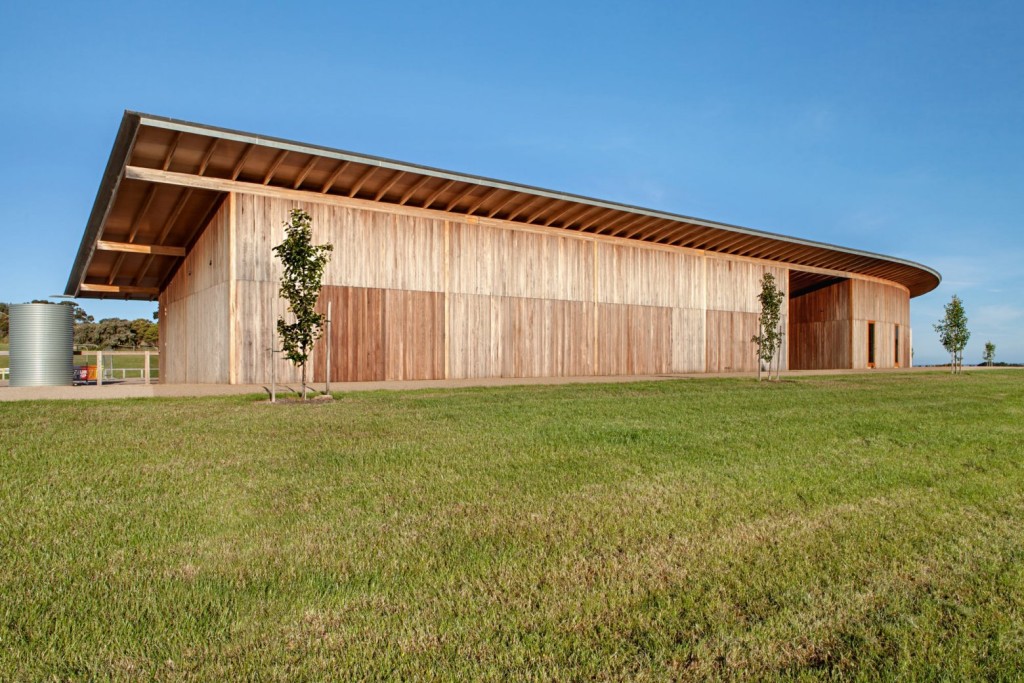 The judges merited Merricks Equestrian Centre with the Commercial Exterior Award, with the judges stating that the project 'heroes timber in a stunning way'. The project is also sympathetic to the landscape through its architectural form and use of durable and sustainable materials.
Commended: Devonport Library by Athfield Architects Limited and Three Capes Track Cabins by JAWSARCHITECTS both received a commendation. The judges also awarded Repetitive Structure in NSW by ManoArchitects with a special mention.
Residential Exterior Award Winner: West End House by Richard Kirk Architect (QLD)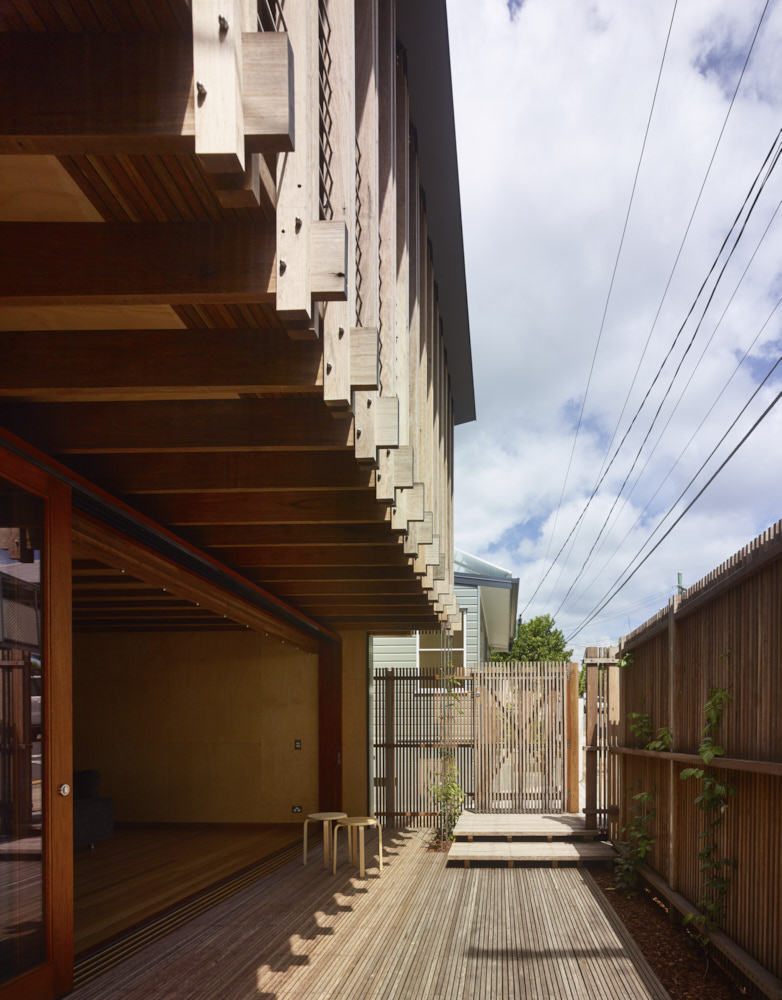 West End House won the Residential Exterior Award for its use of timber – both structurally and visually, The judges admired the repetition of fine detail in the timber and also felt the project demonstrated restraint and thought.
Commended: Cut-away Roof House by Scale Architecture received a commendation for their demonstration of the versatility of timber in external application.
Residential Interior Award Winner: LuxeTen by Maria Danos Architecture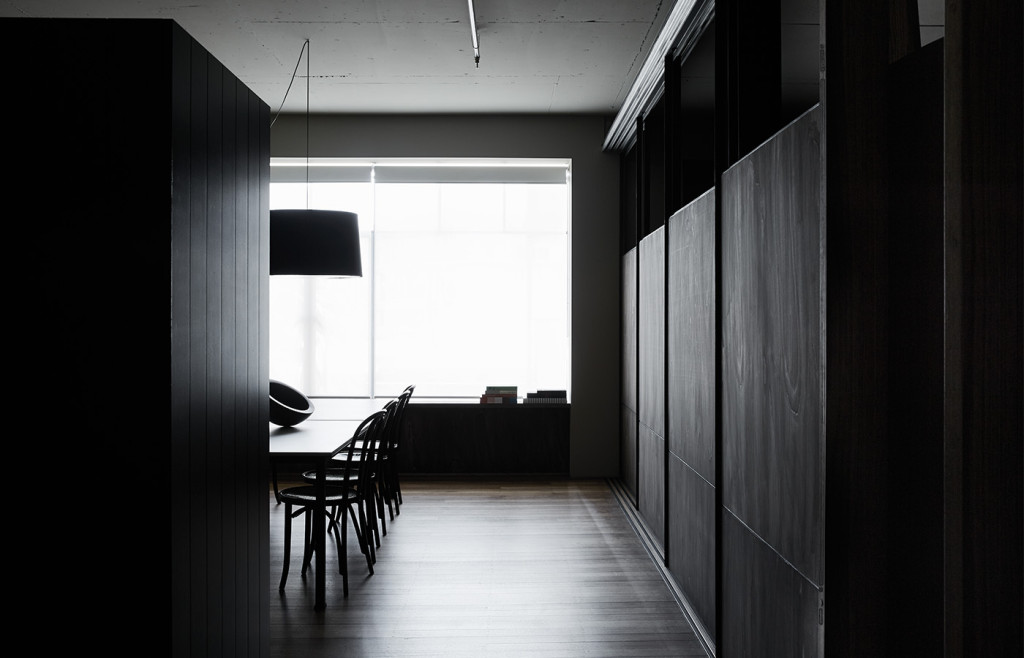 The Residential Interior Award was awarded to LuxeTen. Maria Danos Architecture has used timber in a unique way by treating the timber in different ways throughout the project. The judges felt the different applications of timber created a moody and atmospheric house.
Commended: The judges' commendation went to Darling Point Apartment by Chenchow Little and Bardon Residence by Kieron Gait Architects. In addition, the judges awarded Carine House by Pendal and Neille with a special mention.
Travel Bursary Award Winner: Cumulus Inc. (TAS)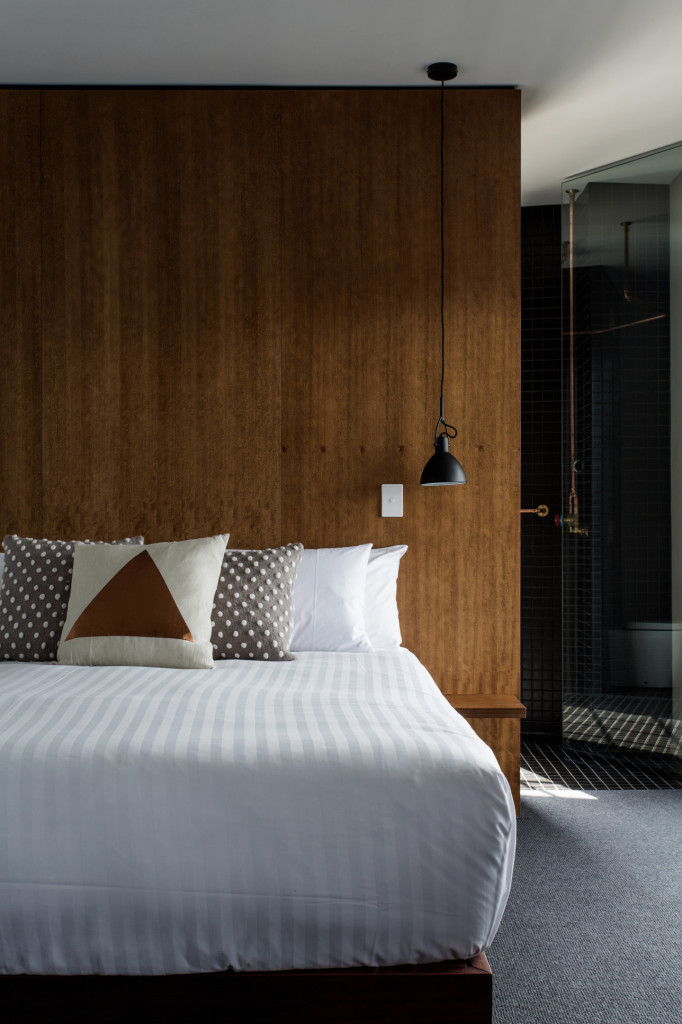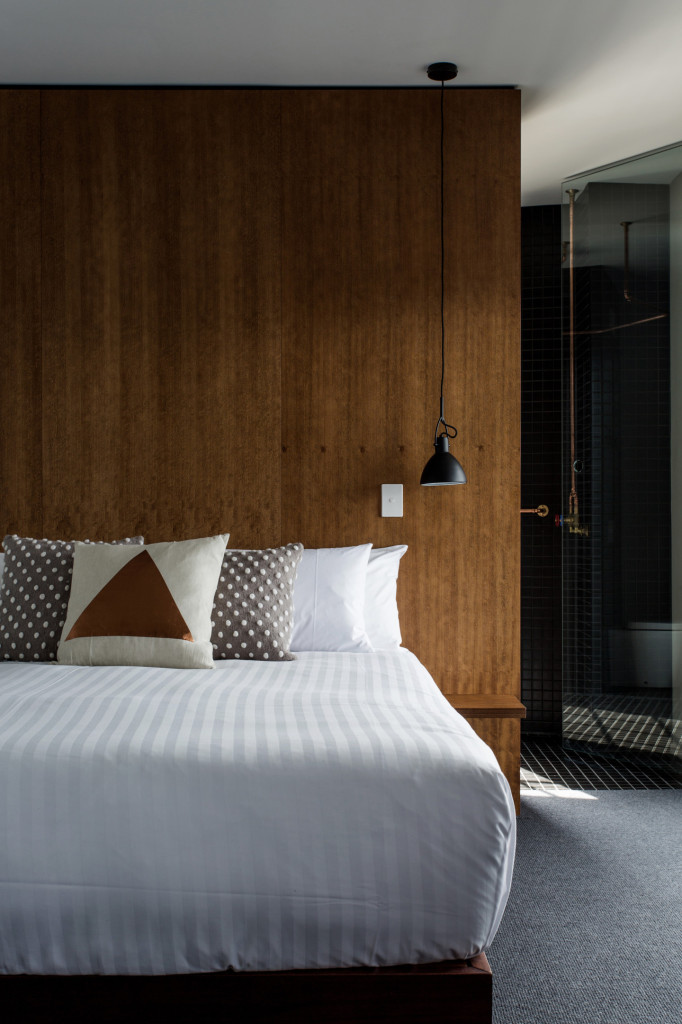 Cumulus Inc. was awarded the inaugural Travel Bursary for their diverse work that exists over a range of building types. To receive a Travel Bursary, the entrant must submit five projects that were created over the last 10 years. Cumulus Inc.'s projects were: Bell Buoy Beach House, Bento Box, Devil's Corner, Pumphouse Point and Willie Smith's. The variety of textures and many applications of timber were highly regarded by the judges.