Brisbane is riding the crest of the co-working wave with the recently opened The Cove, a loft-style workspace that draws on a fusion of Scandinavian and Japanese design.
Designed by Collectivus, alongside builders Unita, lighting specialists Viv-id and The Cove Founder Courtney Norris, the space is functional with clean lines and an overarching palette of blue and brass.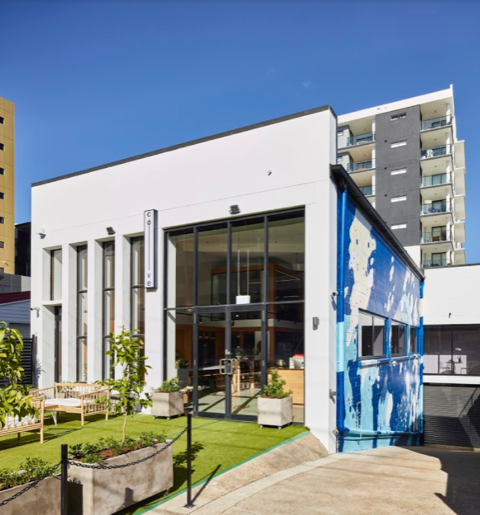 "The Cove was designed with the intent to inspire creativity and collaboration, which was heavily influenced by Scandinavian functional design and minimalistic Japanese aesthetics," explains director of Collectivus Rachel Herzberg.
"The loft-style workspace features high-end finishes and custom designed furniture that enhances a neutral base palette. We maximised the internal space with communal areas, breakout zones and a custom-built mezzanine level".
The space's namesake, Sunshine Coast's Little Cove, inspired the blue palette and the design draws on the ocean: featuring elements of blue, circles and soft, clean lines. This is complimented by warm oak timbers and furnishings to add an element of softness to the industrial space.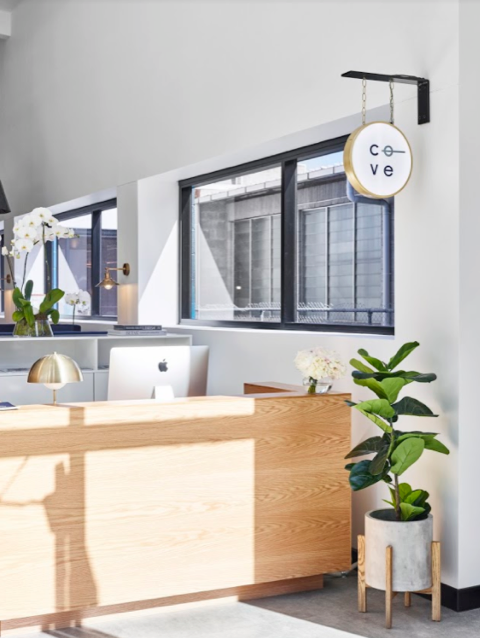 "We collaborated with Viv-id to achieve a warm, indirect and creative lighting scheme for the space," adds Herzberg. "We wanted to steer away from the typical sterile office lighting and create a warm ambience that positively influenced productivity, while also evoking users to interact in the space."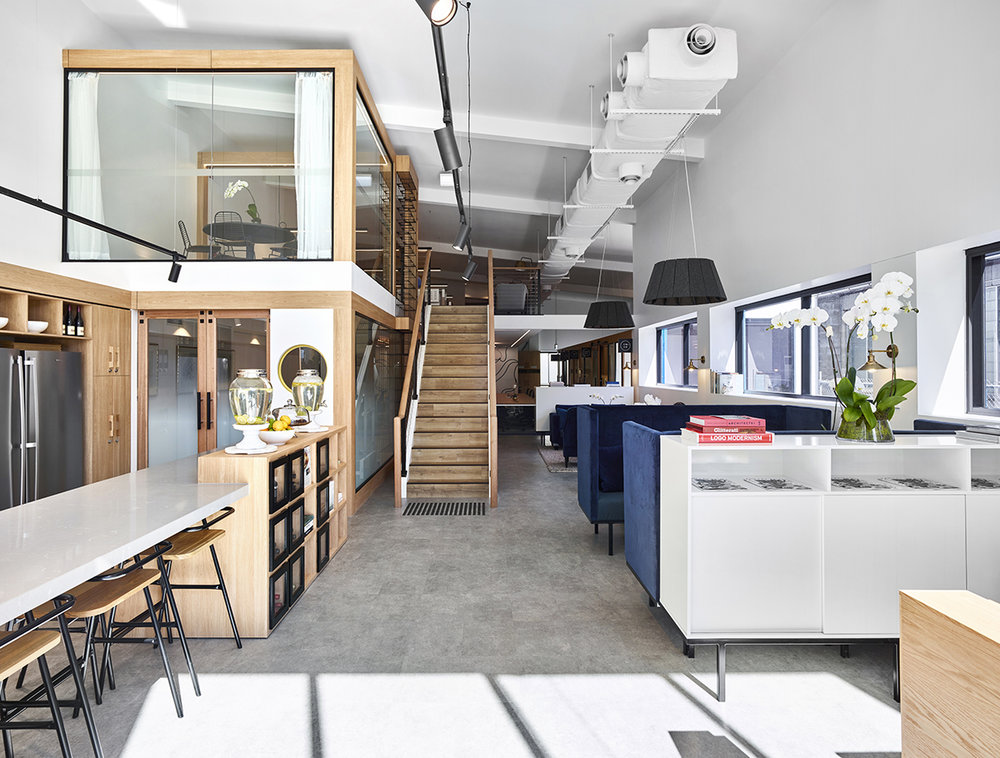 The Cove can house 56 people and consists of seven private offices, five meeting rooms, kitchen, break out and hot desk spaces. It also has a range of premium offerings including exclusive events with industry experts, on-site business concierge and the use of a hybrid BMW i3.