This year's Architecture Week runs from 18-24 October and features an exciting program of events celebrating achievements in Western Australia's built environment and raising community awareness about the importance of high quality design.
The Australian Institute of Architects – WA Chapter celebrates the art and functionality behind architecture and its role in shaping our community in a series of carefully curated events.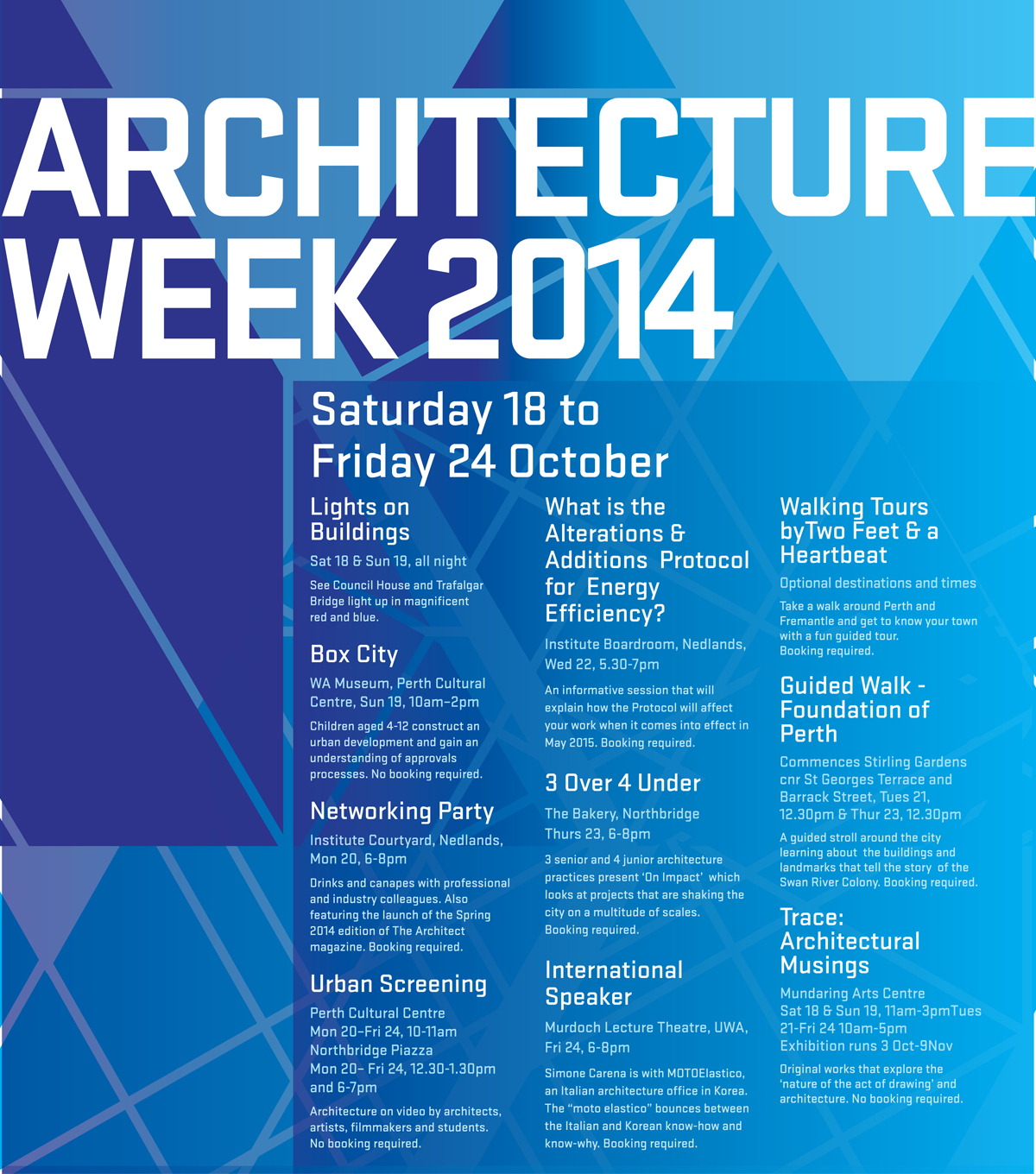 The weeklong program aims to increase public awareness and appreciation of architecture and celebrate the contribution it makes to the overall aesthetics and development of the ever-changing built environment.
Highlights of this year's program include the 'Heritage Walk' that explores Perth's intriguing heritage, 'Lights on Buildings' that lights up Council House and Trafalgar Bridge in vibrant colours, the '3 Over 4 Under' that offers a chance to see what the people in the industry are up to, and the popular 'Box City' event.
The new 'Ask an Architect' program is an online tool that allows the public to engage with the professions.
Moreover, the online resources offer a range of products and services to homebuyers, homeowners, builders and renovators including property inspections, new home and feasibility reports and construction quality assurance inspections.